It's at this dreary point in the middle of a cold, gray winter that we all yearn for the warmth and sunshine of a summer's day. We'd give anything to exchange the cold rain and snow for beams of sunlight, and the dark overhang for bluebird skies. It's when it's coldest and grayest that we begin to make our plans for spring and summer, and boy, there will be plenty to do then!
Chicago's beaches are great places to soak up the summer sun. Even in the middle of a long, cold winter, the extensive beaches on the shores of Lake Michigan provide a much-needed breath of fresh air and a place of quiet solitude. If you live in our luxury Chicago apartments, then you'll appreciate how close you are to many of these great beaches!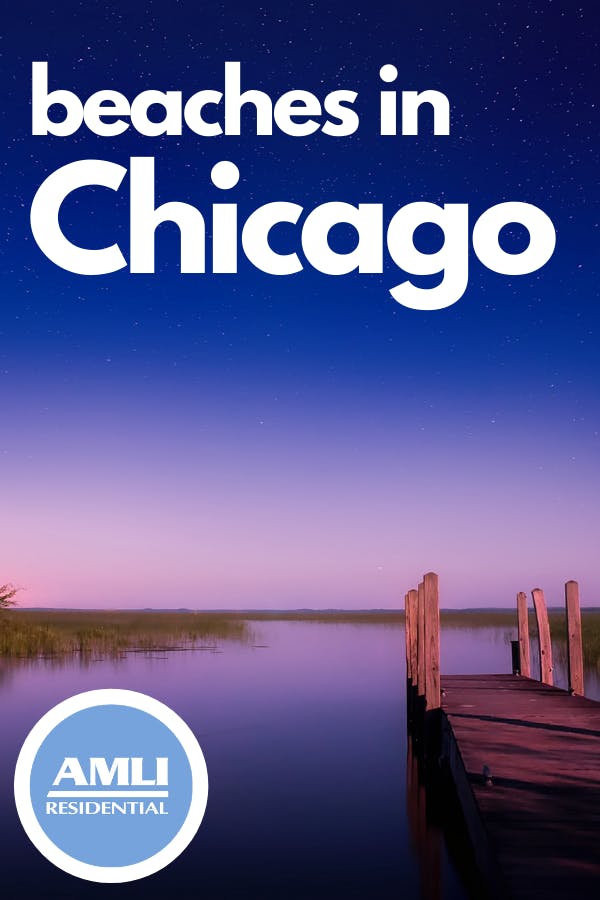 Historical importance of Chicago's parks and beaches 
The beaches along Lake Michigan have all been managed and maintained by the Chicago Park District since the mid-1830s. In fact, Chicago's parks and beaches pre-date the city itself! There are over 8,800 acres of parks (which include beaches) in the city, making Chicago the city with the largest municipal park district in the country!
One of the very first parks to be established in Chicago was a lakefront park established in 1836. As early city planners and leaders began to construct maps and layouts for the growing town, they intentionally set aside lakefront property for public use. This section, which was marked as "Public Ground— A Common to Remain Forever Open, Clear, and Free of Any Building, or Other Obstruction Whatever," eventually turned into Grant Park, which is commonly known as Chicago's Front Yard. 
The City of Chicago was established in 1837 with the motto "Urbs in Horto" emblazoned on the seal, meaning "City in a Garden." This set the precedent that the city would provide plenty of green space to its citizens and, as we can see by the nearly nine thousand acres of municipal parks, the city has lived up to its name!
The sandy beaches of Chicago formed as a result of construction along the lake shores, as well as private clubs and hotels desiring a more attractive lakefront property near their businesses. The first public bathing beach opened in 1895 in Lincoln Park, and by the 1920s nearly all of the private beaches had been acquired by the city and turned into public beaches.
Today, there are 28 miles of city-managed public lakefront beaches along Lake Michigan's shores. Although most of them are connected to each other via the 18.5-mile-long Lakefront Trail, they are generally considered separate beaches and referred-to as the name of the street they run perpendicular to, such as 63rd Street Beach, Oak Street Beach and 57th Street Beach.
Here are a few of Chicago's most popular beaches along Lake Michigan that you can enjoy on both a summer's day or a wintery afternoon. 
NOTE: As of November 19, 2020, the Chicago Park District has closed all beaches in order to mitigate the spread of COVID-19. The Lakefront Trail is open for socially-distanced running, hiking and cycling with members of your own household only. The City of Chicago has advised all residents to stay at home and to wear masks in any public space. 
Great beaches in Chicago
4400 N. Lake Shore Drive
Montrose Beach in Uptown Chicago is the city's largest beach. It's also one of only a few that has a dog beach and allows kayak and paddleboard launches! The beach has the most parking out of any of the Chicago beaches and is usually host to plenty of festivals, tournaments and charity events. The park also has boat harbors, a bird sanctuary, restaurants, sports fields and even a golf course! 
Montrose Beach was built in 1934 as an extension of Lincoln Park and is made almost entirely out of old landfill, meaning that a large percentage of the land is man-made. Way to make use of old material! 
1200-5700 S. Lake Shore Drive
This feature of Burnham Park is not a sandy beach, but the waterfront views and natural scenery are worth a mention. This man-made peninsula sits at the southernmost end of the park just above nearby Jackson Park, and the natural design and brilliant civil engineering has earned this gorgeous beach a place on the National Register of Historic Places!
5700 South Lake Shore Drive & 6301 S. Lake Shore Drive
Both situated in Jackson Park, 57th and 63rd Streets Beaches offer a wealth of activity aside from the standard swimming, sunbathing and overall relaxation. Jackson Park features a driving range, hiking trails, boat slips, the Museum of Science and Industry, Japanese gardens, sports fields and even trail access to The University of Chicago and Washington Park!
1811 Sheridan Road, Evanston
Technically, this beach is under the City of Evanston's jurisdiction, but it's still worth mentioning for those of you in our Evanston apartments and Deerfield apartments.
Clark Street Beach is great for families and children, as it's not quite as crowded as the beaches further south. There are volleyball courts and picnic tables available for visitors, but remember to bring your beach token or daily pass when visiting!
1000 North Lake Shore Drive
Located just northeast of River North,  Oak Street Beach offers everything a beach goer may need. From chair rentals to volleyball to murals to bike rentals and more, Oak Street Beach is the quintessential beach experience that will make you feel miles away from the hustle and bustle of downtown. 
When all these beaches open up again, we hope that you'll take advantage of all they have to offer. There are miles and miles of sandy bliss that you can explore, so spend your summer with your toes in the sand and the sun on your skin wherever you please!
Enjoy!
Pin it!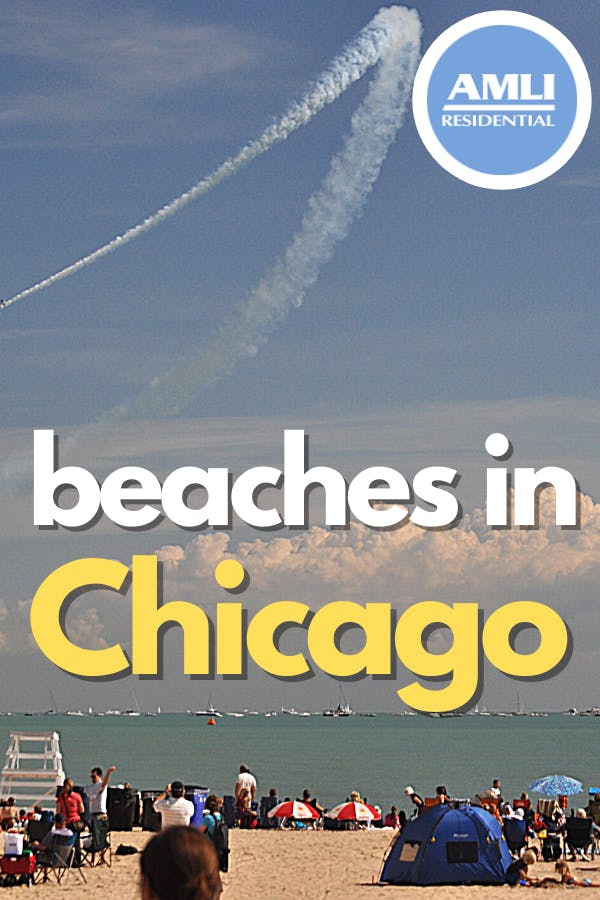 Featured photo courtesy Pixabay/mikegriffinn