We all love our dogs more than life itself. It's true! 
It's great to live in dog-friendly apartments in Houston, but every now and then you just want to be able to take your pup out to explore the world with you. There's nothing like seeing your pet go crazy over some flowers or rolling around joyfully in a puddle. After all, it's our job to make sure our pets are happy, and what better way to entertain and exercise our pets than by taking them out on an adventure through town? 
Whether you're heading out with friends or just spending a quiet afternoon with your dog, here are some tips on how to enjoy Uptown Houston with your dog.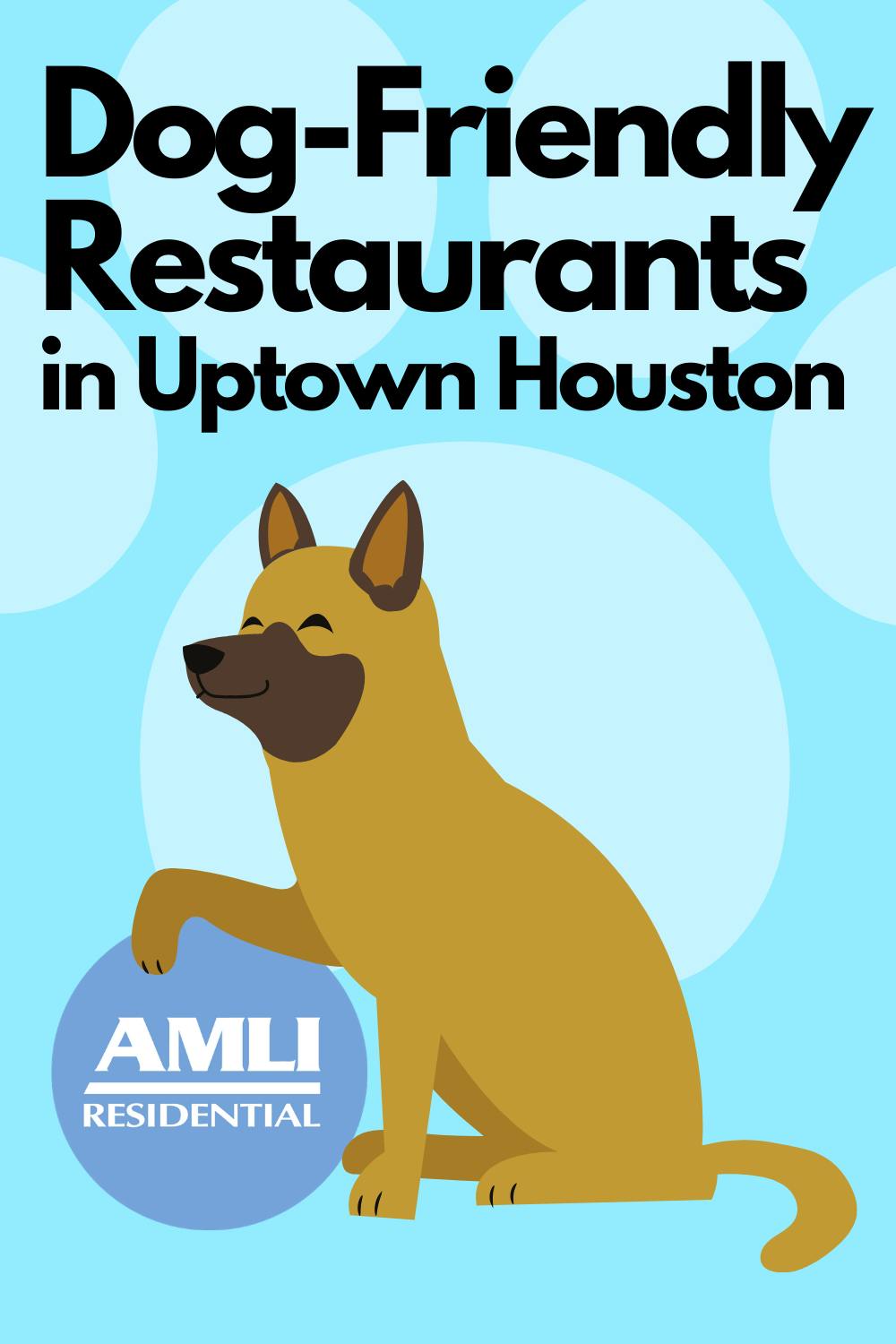 Tips for planning an outing with your dog in Uptown Houston
Check for dog-friendly ratings!
Before you go ahead and plan your lunch date, double-check to see if the restaurant, cafe or bar allows dogs. Some places allow dogs inside, but most will probably just allow dogs on their patios. If you can't find information on their website, just give them a call to find out! 
This goes for outdoor locations like trails and parks, too. Some natural areas have fragile environments and, therefore, don't allow dogs, so make a habit of checking the rules beforehand.
Know your dog
If you know that your dog doesn't do well in crowded spaces, then even that brewery's dog-friendly patio might not be the right place to take your pup. If you know how your dog behaves at restaurants, parks and trails, then you can avoid any embarrassing, tense or stressful situations. Don't be the dog owner who lets their dog snap at waiters or passersby when you know that it's going to happen. Not cool. 
Make sure you have a water supply
Before you head out on your adventure, make sure you have something that can hold water for your dog. 
One of the handiest gadgets a pet owner can have is a collapsible water bowl. They don't have to be big or fancy, they just have to be able to hold water for your dog to drink. They are really handy if the restaurant you're visiting doesn't provide dog bowls, and they are great for picnics and long walks, too. 
Bring poop bags, treats and toys
This goes without saying, but always remember to bring some poop bags for when your dog inevitably, well, poops. Consider these poop bags which are biodegradable, eco-friendly and compostable so that you can walk your dog and save the planet at the same time!
Also, it's never a bad idea to pack a few treats or a toy when you're going out. Treats are great for reinforcing good behavior, especially in public settings, and a toy can be a great distraction for your dog while you're eating a meal on a picnic or at a restaurant.
Dog-friendly restaurants around uptown Houston
Take your pup on a Mediterranean-esque getaway at Craft Pita, where you can enjoy fine-casual Mediterranean cooking with authentic roots. From fresh pita to Lebanese flatbread to falafel bowls, the restaurant's food choices are sure to satisfy any visitor. The patio area is pet-friendly, which just reinforces the restaurant's friendly and welcoming atmosphere! Plus, it's just two miles away from our Uptown Houston apartments!
If you're craving a good burger and some tasty drinks, Moxie's Grill & Bar is the place to go. The dog-friendly outdoor patio is the perfect place to enjoy some tacos, blackened Mahi Mahi, fresh sushi and even some good ol' poutine. This place has it all, and you can bring your dog here, too. What's more to love?
Did someone say brunch? Umm, yes please!
Dish Society not only has some extraordinary breakfast, brunch and lunch choices, but it also sources the ingredients from local farms and ranches. It's a great spot for happy hour, it offers delicious beer and wine selections and it's great for kids and families. Plus, the expansive outdoor seating is pet-friendly and great for spending sunny mornings with friends and family. 
You can find this tasty brunch joint right across from the Consulate General of Spain in Houston, because where else would a brunch place be? 
Fresh Hawaiian poké with your pup at your side is the best way to spend the day. Grab a take-out bowl and head to a park to enjoy fresh ingredients and tasty flavors that will certainly shine some light on your day.
South African cooking is known for rich flavor and quality ingredients, both of which you can find at Peli Peli. This nationally-acclaimed steakhouse offers high-quality meats from all over the world, as well as the top South African dishes out there. Plus, you can bring your dog to the patio area so your pup can enjoy all the smells wafting around you.
We hope that you and your dog enjoy finding your next favorite dog-friendly restaurant around Uptown Houston. After all, why not bring your best friend wherever you go?
Have fun!
Pin it!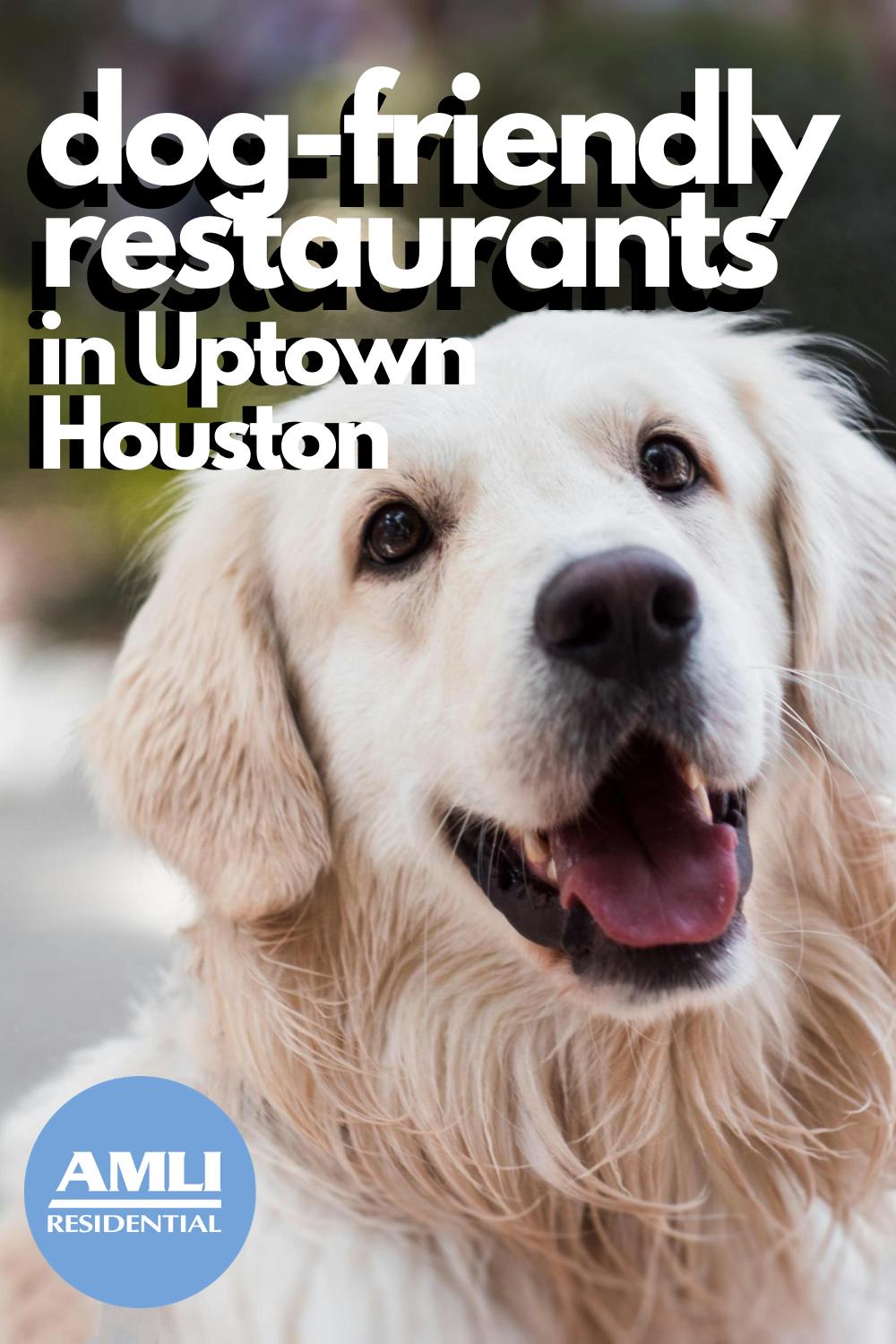 Featured photo courtesy Pixabay/bonjourbonggu