If you live in our luxury Seattle apartments, then you must know that there are quite a few really great doughnut shops in Seattle! 
It makes sense, right? What better place to find these iconic ring-shaped pieces of fried dough than at the coffee capital of the country? After all, there's nothing better than a mug of great coffee accompanied by a great bite of an artisan doughnut.
If you're not a doughnut person, then trust us, these doughnut shops might change your mind about the round treats.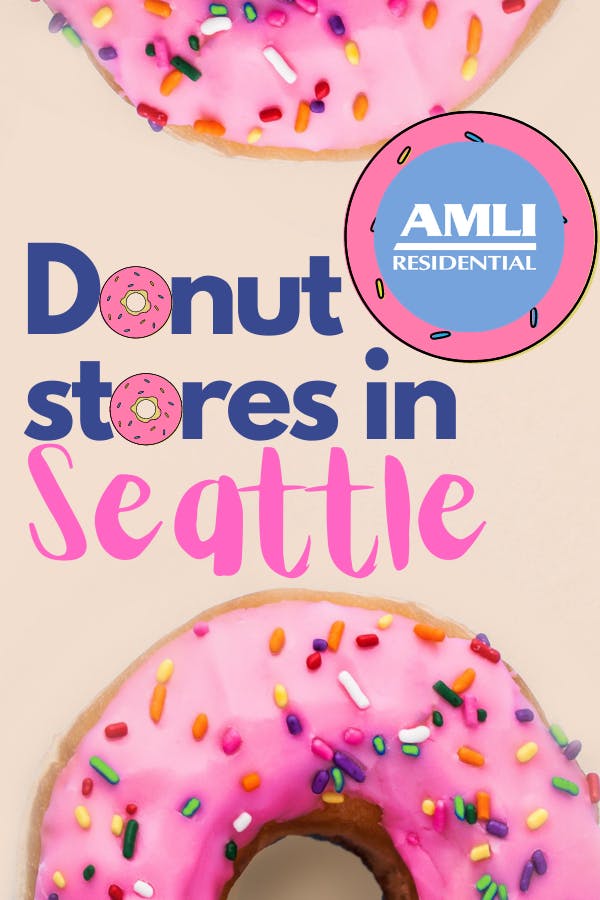 Doughnut shops in Seattle
2124 5th Ave. 
You've probably already seen or been to at least one of the many Top Pot Doughnut locations in Seattle, but make sure to head over to the chain's flagship store in Downtown Seattle to experience the best of the best. 
Top Pot Doughnut locations all around the Puget Sound are known for their handmade treats in over 40 different shapes, sizes and flavors. Honorable mentions include the classic Old Fashioned, the fancy Feather Boa and the seasonal Pumpkin Cheesecake Bismarck!
Luckily for our residents at our SLU apartments in Seattle, this flagship store is just a short six minutes away from home! 
2100 N. Northgate Way, Suite F
Nestled in a Northgate strip mall is a doughnut shop that's been serving some of the best doughnuts in the region since 1993. The small family-run store, with a sister store in Lynnwood, has an extremely impressive selection of fresh doughnuts ready at 5 a.m. every day. Bright colors, crunchy sprinkles and crisp toppings adorn each and every doughnut, and those of you who go for one of the store's bacon maple bars are sure to never find another like it anywhere else.
1555 NW Market St.
Doughnuts plus vegan treats plus organic ingredients equals one heck of a doughnut shop!
This chain of local doughnut joints has been hailed for its selection of organically-sourced ingredients and vegan-friendly options, and the locally roasted coffee is an added bonus. In addition to supporting local charities and artists at their store, Mighty-O Donuts also donates all the leftover doughnuts and pastries to non-profit organizations. You can even take a tour of the facility to learn more about the importance of organic products. 
Mighty-O Donuts is so much more than a doughnut shop, for sure, but make sure to try their French Toast Doughnut, too, because it's seriously good. 
4336 Roosevelt Way NE
From old-fashioned glazed doughnuts to maple bacon crullers to Ferrero Rocher-topped specialties, you're sure to find at least one of every kind of doughnut at the Donut Factory in the U-District. Some specialties that have been highly-rated by visitors include the Cinnamon Twist, the plain Old Fashioned, the Vanilla Bar Chocolate Drizzle and the Maple Bacon Bavarian. Plus, make sure to grab some of the delicious ice cream while you're there!
516 E. Pike St. 
If you're looking for doughnuts that offer more exotic, fun and fruity flavors, then head over the Half and Half Doughnut Co. to find some fancy additions to your traditional doughnut fare. 
This Capitol Hill doughnut shop utilizes mainly PNW-sourced organic ingredients for its freshly-made pastries, so you know you're getting the freshest, most locally-friendly treats out there!
Be sure to try the Banana Brittle doughnut, the Sweet Potato Casserole filled doughnut, the Pineapple Candied Bacon fritter or Mexican Hot Chocolate doughnut when you order from Half and Half. 
In addition to doughnuts, the store also sells some great coffee that's specially ground using locally-made coffee grinders! Wood-fire-roasted grounds and smooth drinks are the best combination for artisan doughnuts, of course, so why not go all out? They also offer breakfast sandwiches, savory pastries and sous vide eggs, making this store your one-stop shop for all things sweet, savory or caffeinated! 
While this local chain has many shops around Seattle, the Capitol Hill location is by far the most convenient to get to from our South Lake Union Apartments. It's just a mile away!
1060 E. Union St.
Let's move back along the doughnut history timeline to Europe from where the pastries first originated. General Porpoise Coffee and Doughnuts serve more British-inspired filled doughnuts, stuffed to the brim with fresh custards, sweet creams and tangy jams. The light doughnuts are freshly-made daily using local ingredients and homemade curds, custards and everything in-between. And, like the name implies, the store also serves coffee, which is obviously the natural pairing for doughnuts.
The Capitol Hill and Laurelhurst stores, while open for pick-up only for now, are gorgeous places to sit and enjoy the tasty treats, so keep this spot on the back-burner for when the world returns to normal!
1101 23rd Ave.
From traditional original glazed doughnuts to churro crullers to gluten-free mochi sugar doughnuts, this charming little doughnut shop has everything you might want and more. Make sure to check out the seasonal flavors like snickerdoodle or pumpkin fritter, and don't forget to grab a pup nut doughnut for your furry companion while you're at it! 
If you're not in the mood for a doughnut (although, why wouldn't you be?), you can order a gorgeous Asian-inspired raised cake for a special occasion or just to treat yo' self with. And, when social life is back on track, then sign up for one of the doughnut-making classes available to groups or individuals!
If the world of doughnuts was an iceberg, then we've just seen the tip of Seattle's metaphorical doughnut iceberg. There are so many doughnut shops in Seattle that there's no way we could put them all into a post, but we guarantee that these popular doughnut stores are a great place to start!
Enjoy!
Pin it!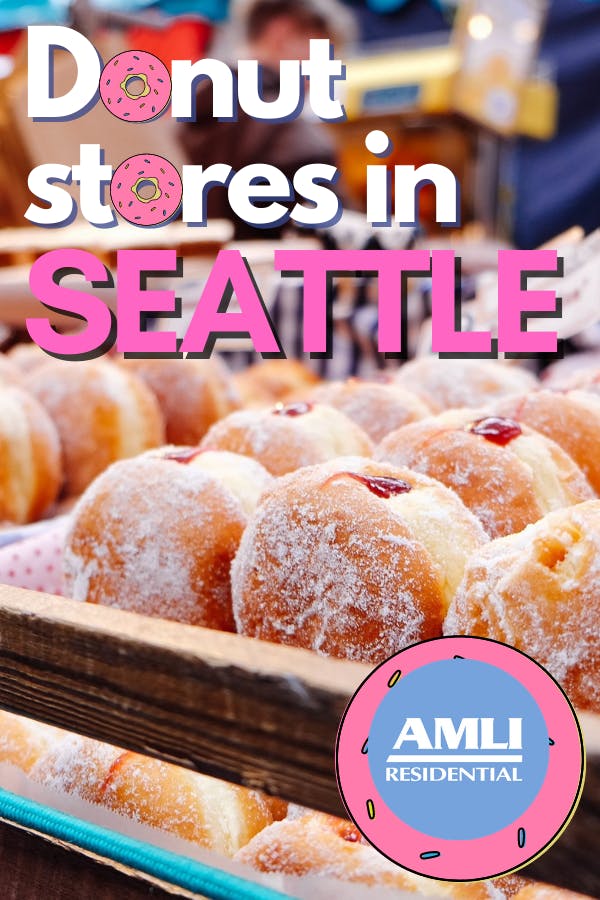 Featured photo courtesy Pixabay/Pexels