You could probably attribute it to Seattle's strong Nordic heritage, health-conscious population or oft-gloomy weather. But for some reason, the Emerald City and its environs are home to an impressive number of exceptional day spas. We're not complaining or anything. It just makes it that much harder to have a bad spa day. But for a truly remarkable spa day, here are nine Seattle spa retreats every massage enthusiast and sauna rat should know.
Year after year, this waterfront Seattle spa receives positive critical reviews and appears on lists of the city's best spas. Ananya is praised for the quality and variety of its massages facials and other skin care treatment offerings. Seattle A-List Best of 2017's Day Spa winner, Ananya Spa is located just south of Olympic Sculpture Park.
2810 Elliott Ave., 206-217-1744
If you've never been to a Russian bathhouse, Banya 5 in South Lake Union can provide you with an authentic introduction. If you're already acquainted with and fond of the parilka, Banya 5 is a clean, spacious, and well-run place to treat yourself to a sauna and traditional oak branch massage. In addition to a scorching hot dry sauna, Banya 5 is equipped with a cryotherapeutic plunge pool and tepid pool. Banya 5 is a 10-minute walk from AMLI's South Lake Union and Denny Triangle apartments. Should your schedule allow for you to visit before 2pm on a Wednesday or Thursday, take advantage of the spa's early bird special entry discount.
217 9th Ave. N, 206-262-1234
Housed in the Hyatt at Olive 8, Elaia is a rejuvenating, luxuriant and eco-friendly spa destination. The spa's skilled treatment specialists use organic, locally sourced products in every treatment. Elaia offers sports massages, cranio-sacral body work, rehydrating facials and a range of other high-end treatments. Spa guests also have access to a dry sauna and indoor saline lap pool. Elaia Spa is a five-minute walk from AMLI Arc.
1635 8th Ave., 206-676-4500
From full-service hair styling to aromatherapy and deep tissue massage, this Ballard establishment can meet your every beauty care and health spa need. If planning a Seattle spa day, be sure to check out Habitude's seven care package options. Habitute at the Locks is two blocks west of AMLI Mark24. Habitude also has a spa in Fremont, a 15-minute walk from AMLI Wallingford.
2801 NW Market Street, 206-782-2898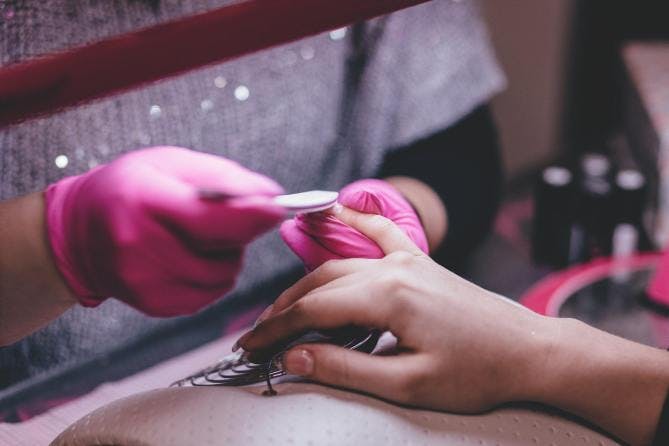 With the capacity to pamper just 14 patrons at a time, this all-female day spa near Seattle University is on the small side. But in addition to a massage room, HotHouse is home to a dry sauna, steam room, cold plunge shower and hot tub. The highly-rated spa is known for its friendly staff and affordable prices, with entry costing just 8. It's also open until midnight, which means you can kick off your next ladies' night out on the town with an hour or three of R&R. HotHouse is a 15-minute walk from AMLI Arc.
1019 E. Pike Street, 206-568-3240
Penelope offers everything you'd expect from a spa at the Fairmont Olympic and more. Choose from a menu of body wraps, skin scrubs, a selection of massages and specialty skincare services. The spa's full range of services also includes hair styling and makeup application. While waiting for or between treatments, zen out with some tea in the relaxation room. Penelope & The Beauty Bar is a 15-minute walk from AMLI Arc.
411 University Street, 206-438-1750
Located in Kirkland's luxurious waterfront Woodmark Hotel, Still Spa is an Eastside gem. The beautifully-designed health and beauty spa provides an atmosphere that is relaxing in its own right. Add Still Spa's customizable high-end treatments and friendly, knowledgeable staff, and you've got the recipe for a seriously rejuvenating staycation. Still Spa at the Woodmark is a 10-minute drive from AMLI at Bellevue Park.
1200 Carillon Point, 425-803-9000
null
If the cure to your ails lies in an African foot soak, Thai yoga massage or meditative tea spa, check out Ummelina. The downtown Seattle spa's treatment menu features healing practices from around the globe, packaged into regional and element-themed "journeys" for those committing a day to the spa. If you live in AMLI's new Denny Triangle apartments, your international day spa journey is just a 10-minute walk away.
1525 4th Ave, Suite 201, 206-624-1370
Ancient Asian healing rituals blend harmoniously with modern-day spa luxuries and PNW vibes at Bellevue's swanky Yuan Spa. In addition to first-rate body treatments, highlights of the Yuan Spa experience include a mood-lit steam sauna and complimentary refrigerated cold towels, eye-relaxing cucumber slices and  exfoliating salt-scrub bars. Forty-five bucks gets you a day's access to everything but personalized treatments from the spa's trained professionals. Yuan Spa is a 15-minute walk through the park from AMLI's Bellevue apartment rentals.
1032 106th Ave. NE, Suite 125, 425-449-8788

Like what you just read? Why not subscribe to the AMLI Blog so you don't miss another post?