New year, new you. For many of you in our Seattle apartments, it's an ideal time to start some great habits and learn a little more about Seattle's fair trade market! Instead of rushing through the same old department stores looking for generic goods, head over to a fair trade store in Seattle to find items that support a real person working behind-the-scenes. 
It's vital to remember that everything is made by a real person with a real life. Someone had to work in the factory line to build an electronic gadget, someone had to harvest the ingredients that go into a candy bar and someone had to sit and sew the seams on a dress. Realizing that there is a person behind everything one owns is the first step to a more fair-trade lifestyle, and it doesn't have to stop there. 
Fair trade is slowly becoming a more visible issue, and luckily there are plenty of resources to learn, participate and support the movement. 
Read on to find out more about fair trade and where you can go in Seattle to find it.
What is fair trade?
You've probably heard of it before: fair trade chocolate bars, fair trade clothing, fair trade jewelry, etc. If you're looking for a definition, fair trade is trade between two countries where workers are paid equitable (or fair) wages for their labor. In the majority of fair trade agreements, a developed country is usually purchasing products from producers in a developing country where fair wages are not always standard across the board. 
Fair Trade has its earliest beginnings in the 1950s when Oxfam UK started selling arts and crafts made by refugees from China. In Dutch developing countries, sugar companies began promoting their products, and in 1969, the first "Third World" shop opened, established by those same companies. These shops grew and spread through many different countries, providing funds and awareness for fair trade business. 
By the 1970s, non-governmental organizations recognized that there was a need for greater support for the people and producers. Developing countries also began call to for more fair trade agreements to bring about economic stability, not just foreign development aid. Since then, fair trade products and certifications have slowly integrated into the world market as more and more companies recognize the need to source their products ethically.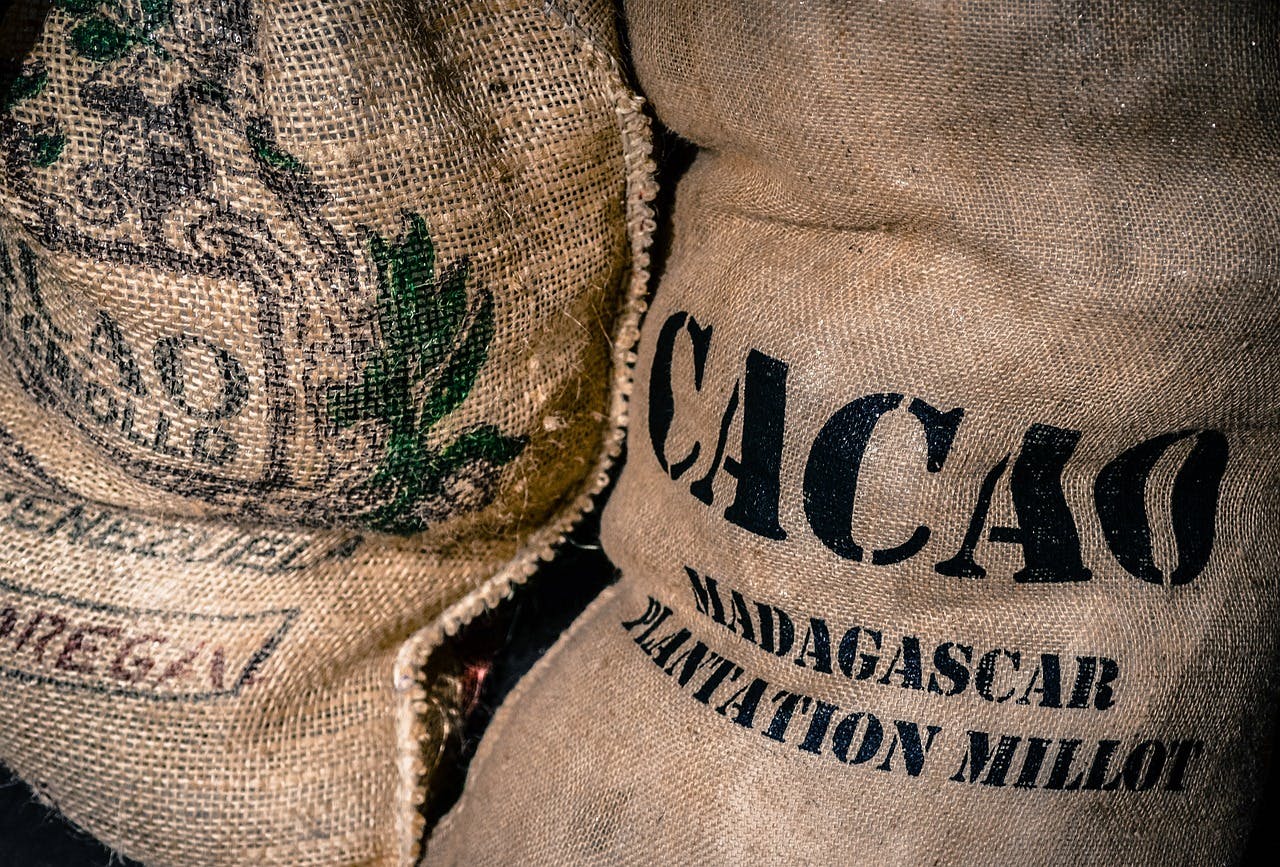 Crafts and clothes
Fair trade as we know it today still includes many handicrafts, as those were the easiest products to get a hold of by small fair trade organizations. Missionaries in developing countries would work with local communities to create and sell their crafts, which was especially important for households run by women. As fair trade has grown to incorporate many other industries besides crafts, handmade works have still held a large place in the support and development of small communities.
Where you can find fair trade crafts and handmade goods in Seattle
Ten Thousand Villages near Green Lake in Seattle is one of the most well-established fair trade organizations in the city and the U.S. Working for over 60 years to create fair trade opportunities in developing nations, Ten Thousand Villages has stores across the United States and Canada which sell products from more than 130 groups across the globe and 38 different countries. 
Ten Thousand Villages' Seattle store is just a few minutes' drive from our Wallingford apartments, so go check them out and change someone's life in the process!
Hands of the World in Pike Place Market has been importing fair trade crafts and goods to Seattle since 1982. From statues to jewelry to clothing and more, these quality goods will always remind you that you helped a real person with a real family when you shopped from this fair trade store.
Food
As fair trade organizations have grown, larger industries producing cocoa, sugar and other food items have come under scrutiny and the need for ethical business practices are more important than ever.
Fair Trade USA operates under a global fair trade model that is intended to support healthy and sustainable working conditions for workers in developing countries. The organization started with the creation of a network of coffee farmers in Nicaragua who all agreed to trade under fair and ethical terms. With higher wages, the farmers were able to buy food for their families, provide electricity for their homes and install running water to drink from. More and more farmers joined in the subsequent years, and thus started Fair Trade USA. 
Look for the Fair Trade Certified logo on your food products to see if it follows ethical standards, or check out this scorecard to see how well your favorite companies rank on the ethical scale.
Where you can find fair trade food products in Seattle:
Fair Trade Winds in Ballard sells coffee, chocolate, food goods and other fair trade products. It's also just two blocks away from our Ballard apartments!
Caffé Vita offer tasty brews with the added benefit of serving 100% fair-trade coffee bought directly from farms from 11 countries. There are locations in Seward Park, Queen Anne, Phinney Ridge, Pioneer Square, Fremont and Capitol Hill, so don't drive by without popping inside! 
In this day and age of consumerism, it can sometimes be hard to see what happens behind the scenes of the products we love to buy. When you shop for fair trade goods, however, you can know that more of your money is going into the hands of the workers who made it for you. Make a difference in the world one item at a time, and know that it will all pay off in the end.
Good luck!
Pin It!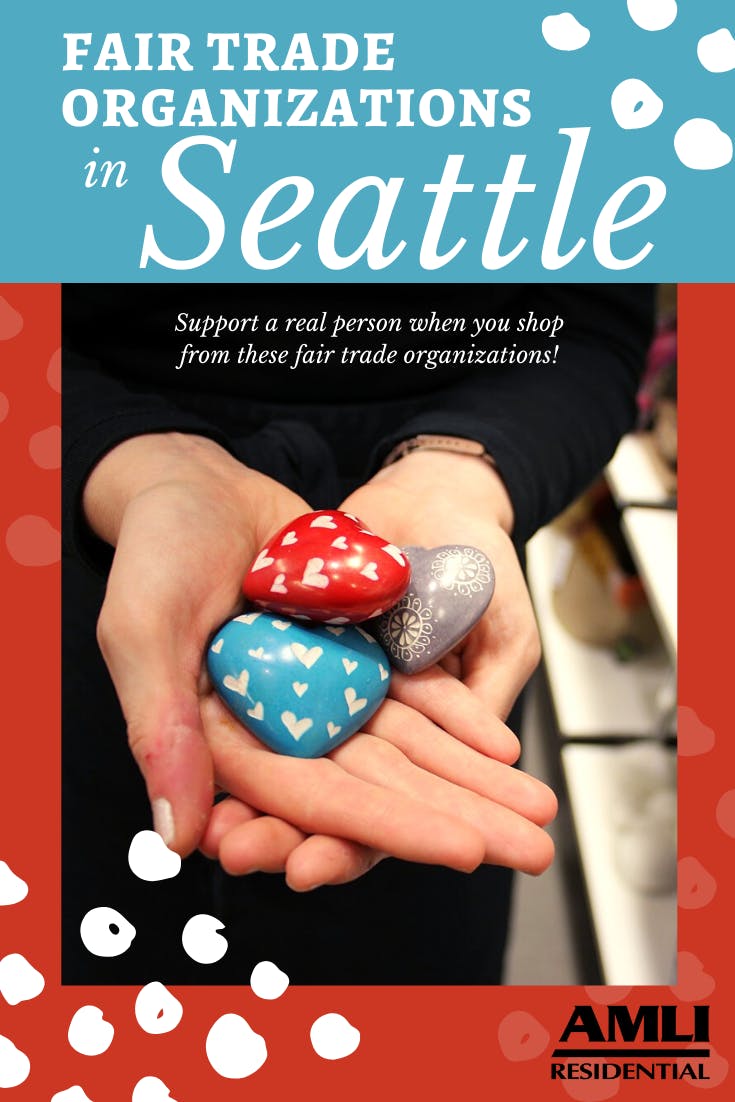 Featured photo courtesy Pixabay/Skitterphoto