Road trip time!
Did you know that the Florida Keys are home to Big Betsy, quite possibly the world's largest (man-made) lobster? Bet you didn't know that it's also home to one of the only underwater motels, either.
Roadside oddities are one of those things that has never really been in-style, yet never seem to go out of style either. From the largest ball of twine to the biggest cow in America, these roadside attractions still make for memorable stops during your vacation.
Road trips sometimes have a bad rap for being long, dull and frustrating, but they can be equally as wonderful if you plan it properly. Not to be cliche, but it really is about the journey, not just the destination. In fact, spending a long time in a cramped car with nothing to do but talk can reveal more about a person than you ever thought possible.
A roadside-attraction vacation is best done with multiple stops. Spending five hours in a car to see the biggest snorkel may not sound appealing, but if you manage to see some swamp buggy races or a Humpty Dumpty statue along the way, then the trip becomes much more interesting.
So, South Floridians, you're in for a treat! Here is a list of all the kitsch and roadside oddities you could find in the Florida Keys. Pick your favorites, pull out a map and get ready for the cheesiest vacation you've ever taken.
Florida Keys Roadside Attractions
Not only do you get to visit the beloved writer's home, but the entire property is overrun by six-toed cats. Yes, you heard right. There are over 50 of these cats on the property. That's over 1,200 toes! Hemingway apparently had an affinity for polydactyl cats, and the museum has kept up the tradition as a tribute to the famous author.
Sponge monsters
You might be surprised to know that there is not only one, but two sponge monsters occupying the Key West Historic District. One can be found in a gift shop in a souvenir shop, the other in a sponge market (figures). If anything, these sponge men are good listeners because they'll absorb anything you say.
If you've ever wanted to pull a prank post-mortem, check out these wacky gravestones at the Key West Cemetery for some inspiration. Some of the most popular pranksters requested sayings such as "I told you I was sick" and "I'm just resting my eyes" on their graves, but there are dozens more to giggle at throughout the cemetery. It seems these jokers definitely had the last laugh.
$90k at No Name Pub
This local pub takes takes investing in its building quite literally. Since 1936, the No Name Pub has been stapling, gluing and sticking dollar-bills to the walls. It's estimated that there is over $90,000 worth of bills on the walls today.
Nibbles: The Hungry Shark
Don't worry, Nibbles is not a real shark. This quirky roadside attraction is nothing more than a giant photo-op with which tourists can pose. No one knows where it came from originally, as it was abandoned in a boat trailer business' parking lot for 18 years. Nibbles is simply an enigma wrapped in a mystery. Worth the stop? Definitely.
World's largest queen angelfish (allegedly)
Put down your fishing rods because no, this fish cannot be caught. This giant fiberglass statue of a Queen Angelfish is pretty massive, but there's no official documents citing it as the world's largest. But, one can dream, right?
Flipper the TV Dolphin's grave
Visit this beloved dolphin's final resting place at the Dolphin Research Center in Marathon, Florida. Flipper's grave is located underneath a statue in the courtyard where visitors can learn about her contribution to dolphin-awareness and education.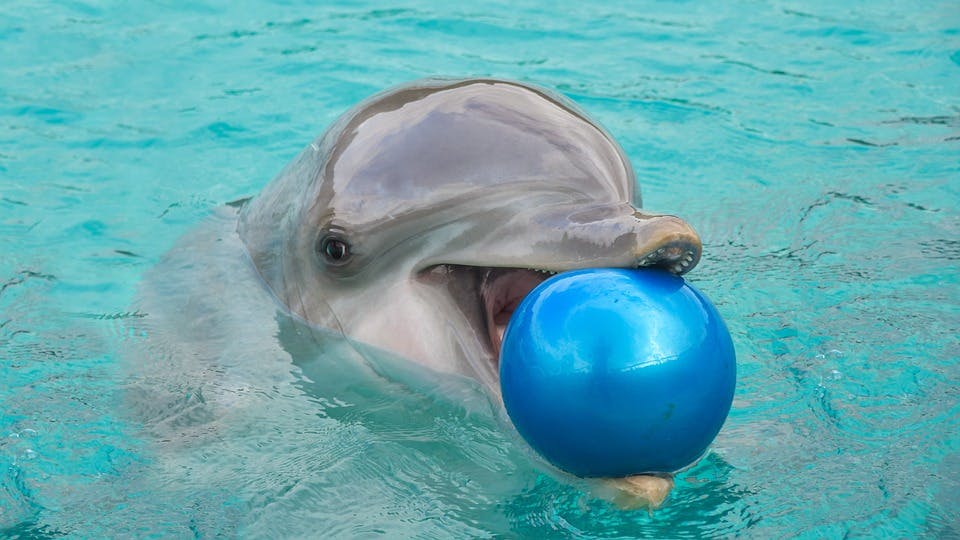 Not Hemingway's Boat
It's all in the name. This seafaring vessel has everything that Ernest Hemingway would need or want out of a boat, including a typewriter, to show how the writer spent his time writing his books. Historians believe that this boat is the closest model to what Hemingway actually used, and it is dated to around the same time and place as Hemingway lived. It's just not Hemingway's boat.
Wrong Way Hurricane Monument
This monument to the victims of the 1935 Labor Day Hurricane depicts palm trees being blasted with strong winds as a tribute to the massive storm. Unfortunately, the artist depicted the trees and water toward the storm instead of toward the land. Oops.
Big Betsy the Giant Lobster
This hyper-realistic sculpture of a lobster can be found about a mile north of the Wrong Way Hurricane Monument. There aren't many lobsters who can say they've survived a few hurricanes over the years, but Besty sure can. Her sculptor, Richard Blaze, spent five years building the 25-feet-high critter.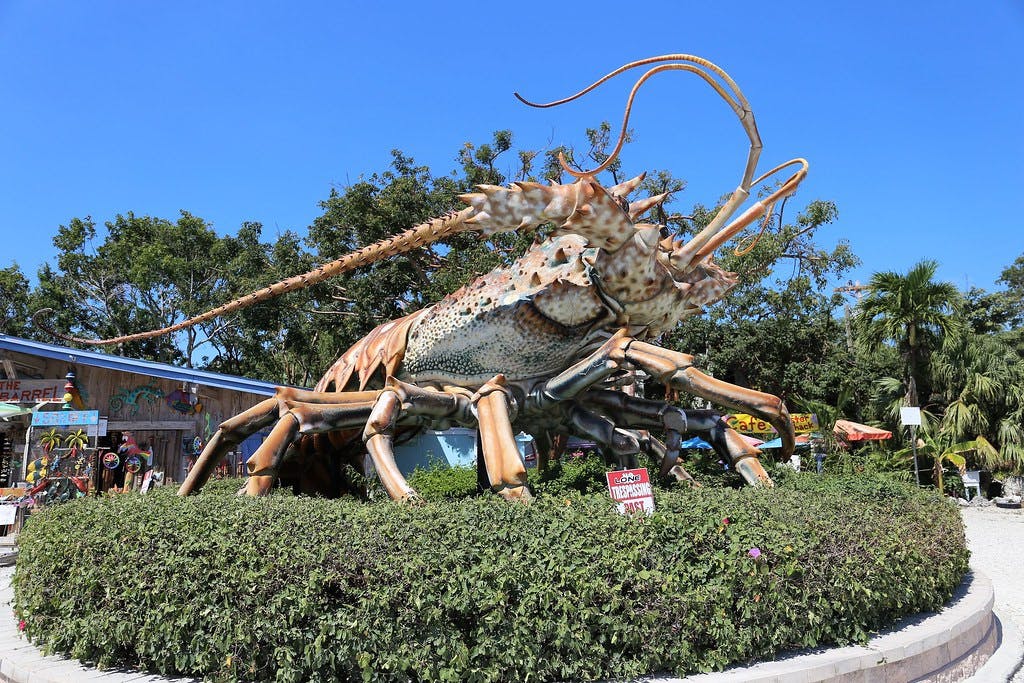 Buoy Bob the Tropical Snowman
"Buoy Bob" is a snowman constructed from buoys and round floats. His costumes change with seasons and holidays, but other than that he's a pretty sorry-looking guy. Poor Bob. Find him in Key Largo near Sharkey's.
Jules' Undersea Lodge
Yes, it's actually undersea! To enter their motel room, visitors must dive 21 feet with full scuba gear before reaching their cozy cottage. The rooms have portals facing out into the ocean, ensuring total privacy from the outside world (except for fish, of course).
Florida Keys Roadside Attractions Map
Well, folks, there you have it. These are some of the best roadside oddities and attractions you can find in the Florida Keys. Make sure to take photos with Buoy Bob and Big Betsy when you visit, and honor Ernest Hemingway's life by petting the six-toed cats in his home.
Good luck, and bon voyage!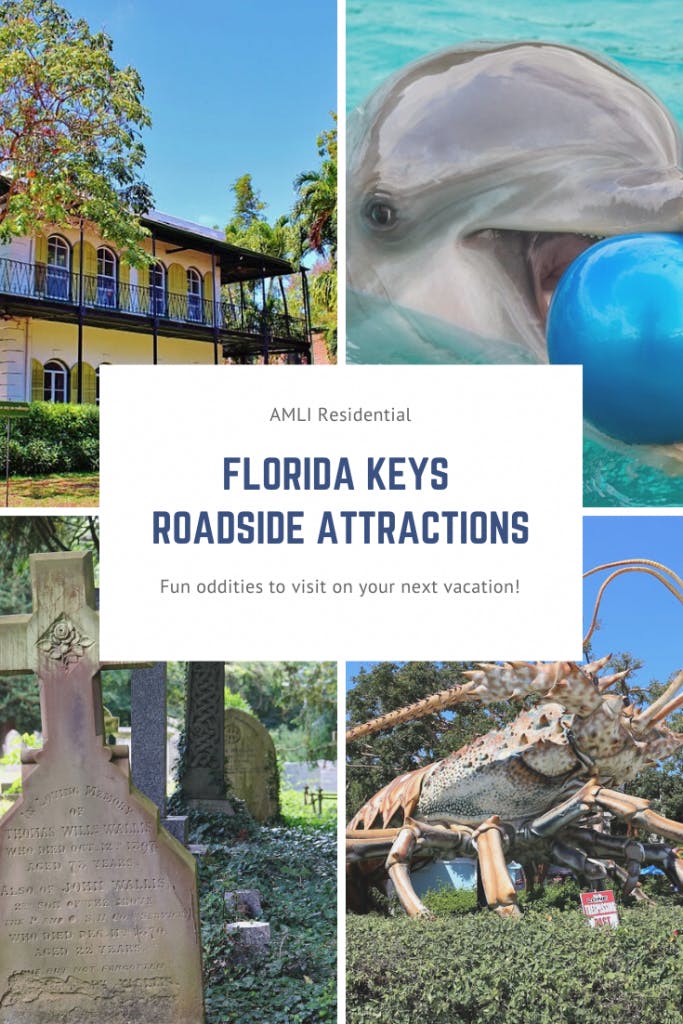 Feature photo courtesy Pixabay/Mariamichelle
Second photo courtesy Pixabay/christels
Third photo courtesy Flickr/John Smith