The holiday season can feel a little overwhelming for many, but for those of us who love to give and receive gifts, we absolutely thrive on the chaos.
What better time to hand out little treats left and right than during the holiday season? Gifts can show your family how much you love them, your friends how much you care and your coworkers how much you… acknowledge them. 
If you're wanting some little gifts or treats that you can mass-produce for everyone in your life, then small holiday gifts are a perfect way to pass along that festive spirit of giving! Here are some ideas for homemade DIY Christmas gifts that will show everyone how much you care.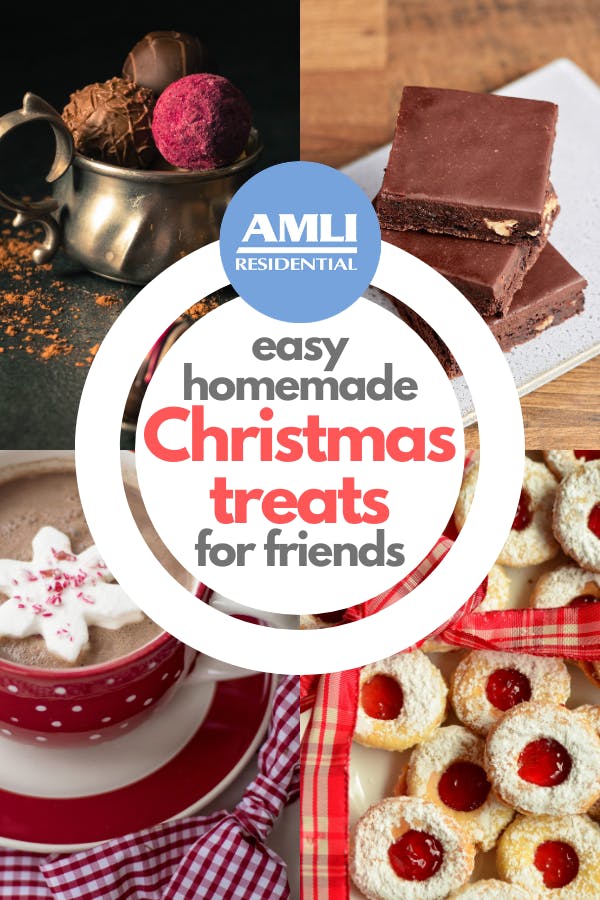 Homemade Christmas gift ideas for friends and family
Fudge
Fudge is a delightfully-easy yet ultra decadent set treat that is perfect for the holidays. It's one of those foods that requires few baking utensils and even less skill, but it still turns out smooth, tasty and aesthetically-pleasing to the eye. 
Because it's so easy to make and can be made in large quantities, you can really go all-out on the decoration, flavors and colors. Sprinkle crushed candy canes on top of your dark-chocolate fudge, or toss some walnuts into the chocolate mix. 
There's no wrong way to do fudge, so experiment with flavors and ingredients you like! Besides, if it doesn't turn out the way you want it to, you'll just have to keep it for yourself, right? (*wink*)
Here are a few different recipes for Christmas fudge:
If you're looking for more toppings and mix-ins to add to your fudge, think about different textures and colors that would go well with the base recipe. Candy canes, nuts, M&Ms, marshmallows, chocolate chips, dried fruit and even crushed cookies are always a great go-to!
Finally, when your fudge has cooled and been sliced, then you can wrap the pieces in clear cellophane, parchment paper or fabric and top it all with a ribbon. Et voila! You've got yourself a tasty homemade treat that can make for dozens of servings!
Cookies in a jar
Mason jars are one of the most versatile home goods, so why not capitalize on it? 
Cookies-in-a-jar gifts have the dry ingredients of a recipe layered beautifully in a decorated jar with the full recipe attached by a ribbon. All the recipient has to do is provide the wet ingredients (eggs, oil, milk, butter etc.). 
First, find your favorite made-from-scratch cookie recipe. Gather the dry ingredients and layer them in a quart-sized glass jar (or whatever size will fit the amount of ingredients you have). Decorate the jar with ribbons or fabric, and complete the gift by printing the recipe on a piece of cardstock and tying it to the jar by a ribbon. 
Here are a few cookie-in-a-jar recipe ideas that you can try out this year!
Hot Chocolate
The holiday season is the perfect time for a big mug of hot chocolate!
Hot chocolate is the perfect addition to any celebration, movie night, mixed drinks menu or kids' party. It's the treat that keeps on giving, and by gifting your friends a hot-chocolatey gift, you're ensuring that they have at least one warm, cozy, happiness-filled moment in this busy season. 
There are a few different ways you can assemble a hot-chocolate present:
Premade hot chocolate mix + mug
Homemade hot chocolate mix + mug
Homemade hot chocolate mix in a jar
Additions: mini marshmallows, chocolate chips, candy canes.
Gifting a mug with the hot chocolate is entirely up to you. If you know that your friends don't like having a huge assortment of mugs, then maybe go for the jar of homemade hot chocolate mix. If you know that you can find a fun mug that will be a hit, then go for that! There's no mug too small when it comes to hot chocolate, so go big! 
If you're looking to make your own hot chocolate mix, then try out this recipe here! 
You can assemble your gifts any way you like, but it's easiest and most convenient to place the bags of premade or homemade hot chocolate  inside the mug, then place the mug in a box, wrap it with cellophane or set in a basket! Any additions like chocolate chips, marshmallows or shots of liquor (make your gift a boozy one by following these recipes!) can go in wherever there is space.
Chocolate truffle balls
Truffle balls are rich, decadent treats that are endlessly customizable and absolutely delicious! Easy to make and easy to decorate, truffles can be made in large amounts and are perfect gifts for coworkers, friends, neighbors and more!
To make the process as easy and effective as possible, make one large batch of chocolate truffle balls. The variety really comes from what topping you roll the balls in, so it's not necessary to make different flavors of truffles (but you can, of course, if you want an extra challenge!). 
Use this recipe as a base for your chocolate truffles, and leave the toppings to your imagination!
Here are a few different toppings that can make your treats look like they belong in a bakery window. Remember to use different colors, textures and flavors to create a wide variety. 
Gold sprinkles
Cocoa powder
Powdered sugar
Ground pistachios
Chopped walnuts
Chocolate sprinkles
Cinnamon sugar
It's best to place these truffles in small boxes, as they might get squashed or lose their shape if placed in a bag. 
So if you're scrambling for some gifts to mass-produce and give out to your friends, family or coworkers this year, try out these tasty treats that are easy to make and full of love!
Happy holidays!
Pin it!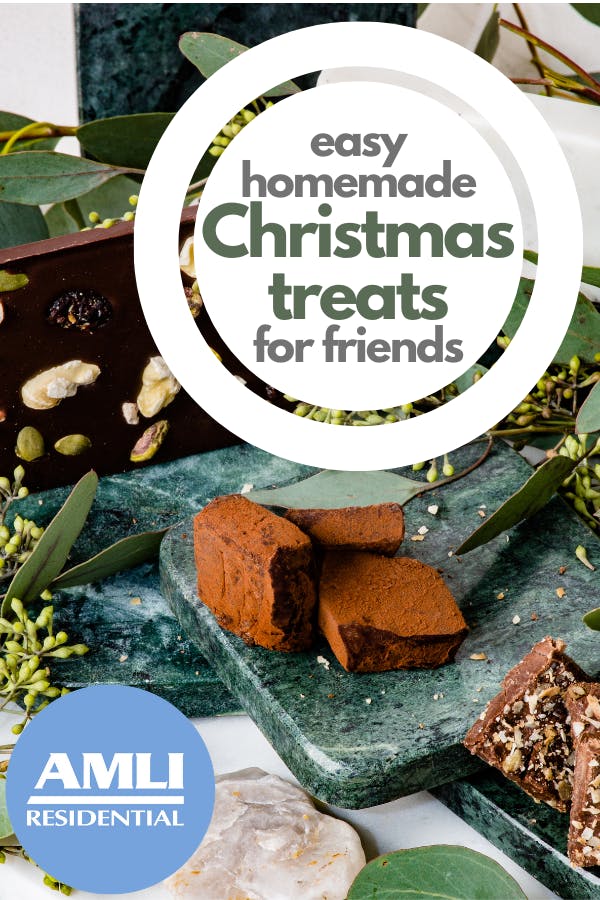 Featured photo courtesy Pixabay/katesib