The start of the school year is something we expect every year, yet it still manages to sneak up on us quicker than we expect. 
In the midst of buying pencils, workbooks and Dora the Explorer-themed art supplies, the last thing you end up thinking of is what you'll be making for lunch on those busy, busy school days.
Out of all the supplies you can buy your child, one of the biggest things you can do to support your child's learning is to provide them with a healthy, balanced and nutritious lunch. 
It's so important for adults to maintain a healthy intake of vitamins, protein, minerals, carbs and fats, otherwise our mental and physical well-being can take a hit. If adults need such a balanced diet, then children are even more in need of nutrition that properly fuels their growing bodies and minds.
Healthy eating habits for children can improve cognitive function, physical development and emotional well-being, as well as strengthening their immune systems. There are many facets of healthy eating aside from the actual food, too, like habitual mealtimes and an intentional focus on setting a good example for a healthy lifestyle. 
There are 180 days in the school year, which means that your child will be eating lunch at school for over half of every year for twelve years straight. That's 2,160 lunches in 12 years.
Children's formative years are spent in school, so eating meals that encourage positive cognitive, immune, emotional and physical development are more important than we can imagine. 
Whether your child is doing school at home, in class or remotely online, you can always incorporate healthy and nutritious meals into your daily routine. Here are a few school lunchbox ideas and recipes you can make at home!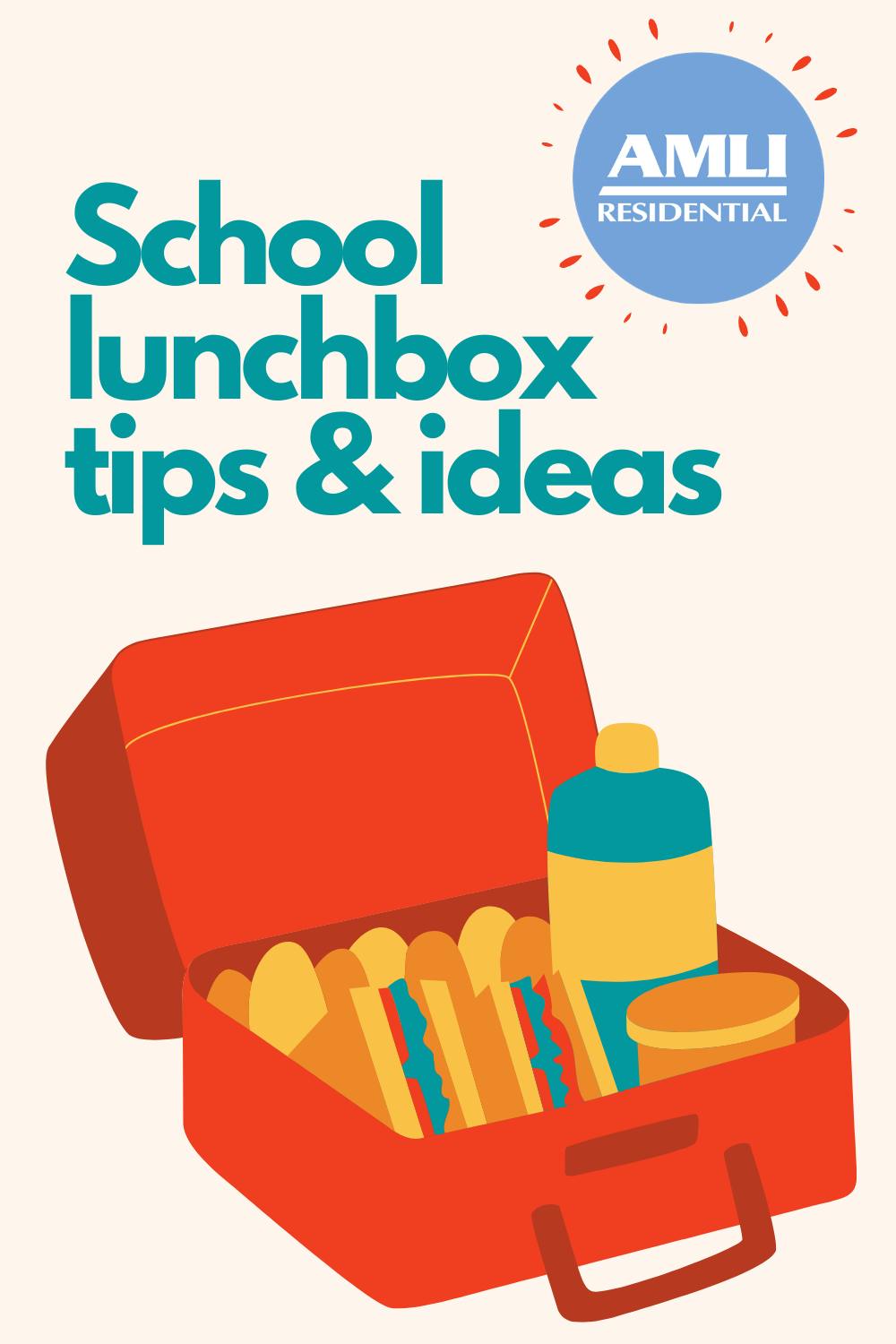 Tips on how to make a healthy and nutritious lunch
Water
When it comes to lunchbox drinks, sodas are cheap, tasty and popular with kids. However, regularly ingesting sodas can result in weight gain and a higher risk of tooth decay, heart disease and type 2 diabetes. Even many fruit juices are labeled as "healthy" but are packed with added sugars.
Switch out juices and sodas with water. Children need about 4-8 glasses of water a day, depending on their age and size, to stay properly hydrated, so try to incorporate water into your child's daily habit at much as possible.
Involve children in preparing foods
When your children have the chance to choose their meals and help you make them, there's a higher chance that they will end up enjoying their meals. After all, you're more likely to eat healthy meals more regularly if you actually enjoy them, right?
Make it fun
It's hard to make fresh fruit seem as exciting as a bag of Sour Patch kids, it's true. But if you can prepare foods in fun ways and in colorful presentations, then your child is more likely to enjoy their meals.
Use small serving sizes and bento boxes to provide a wide variety of yummy foods that are colorful (think fruits and veggies). Use sandwich cutouts to make fun shapes, or cut melons into stars. The options are endless!
Go whole wheat
Whole wheat flour is processed in a way that keeps the bran, endosperm and germ that comes with the wheat grain, whereas white flour is made from just the endosperm. This is a fancy way of saying that whole grain bread offers more fiber, vitamins B6 and E, zinc and magnesium than white bread. This is an easy swap that you can make that really does make a big difference in the long run.
Natural sweets
Plenty of kids have a sweet tooth, and too often it's satiated by candies or sugary snacks. However, there are plenty of ways that you can incorporate healthy desserts into your kids' lunchboxes. Make some oatmeal bars, banana cookies or no-bake peanut butter balls, or check out this list for more ideas!
Healthy fats
Fats are a part of our diet, but there are still good types of fats (unsaturated) and bad types (saturated and trans fats). Knowing what types of fats you are adding to your child's meals can make a big difference in their overall health.
Regulate the amounts of full-fat dairy foods like yogurt, milk and cheese, and trim visible fat from meats like chicken, pork and beef. Try baking or roasting foods instead of frying them, and treat cakes, pastries and sweet snacks as more of a treat than a regular occurrence. These small swaps will add up over time and greatly benefit your child's health.
Healthy lunchbox ideas
For more ideas on lunchbox combinations and shopping lists, check out this article on 12 easy and healthy school lunches!
When it comes to your child's nutrition, it's always worth going the extra mile to create healthy and nutritious school lunches. These lunches and tips are just ideas to get you started, and you should always choose the meals and foods that fit best with your family's lifestyle and needs.
Whether your child is schooling at home or in school, you can use these lunches to give them the nutritional boost they need to succeed in every part of their day. And that's always an A+ for you, too.
Enjoy!
Pin it!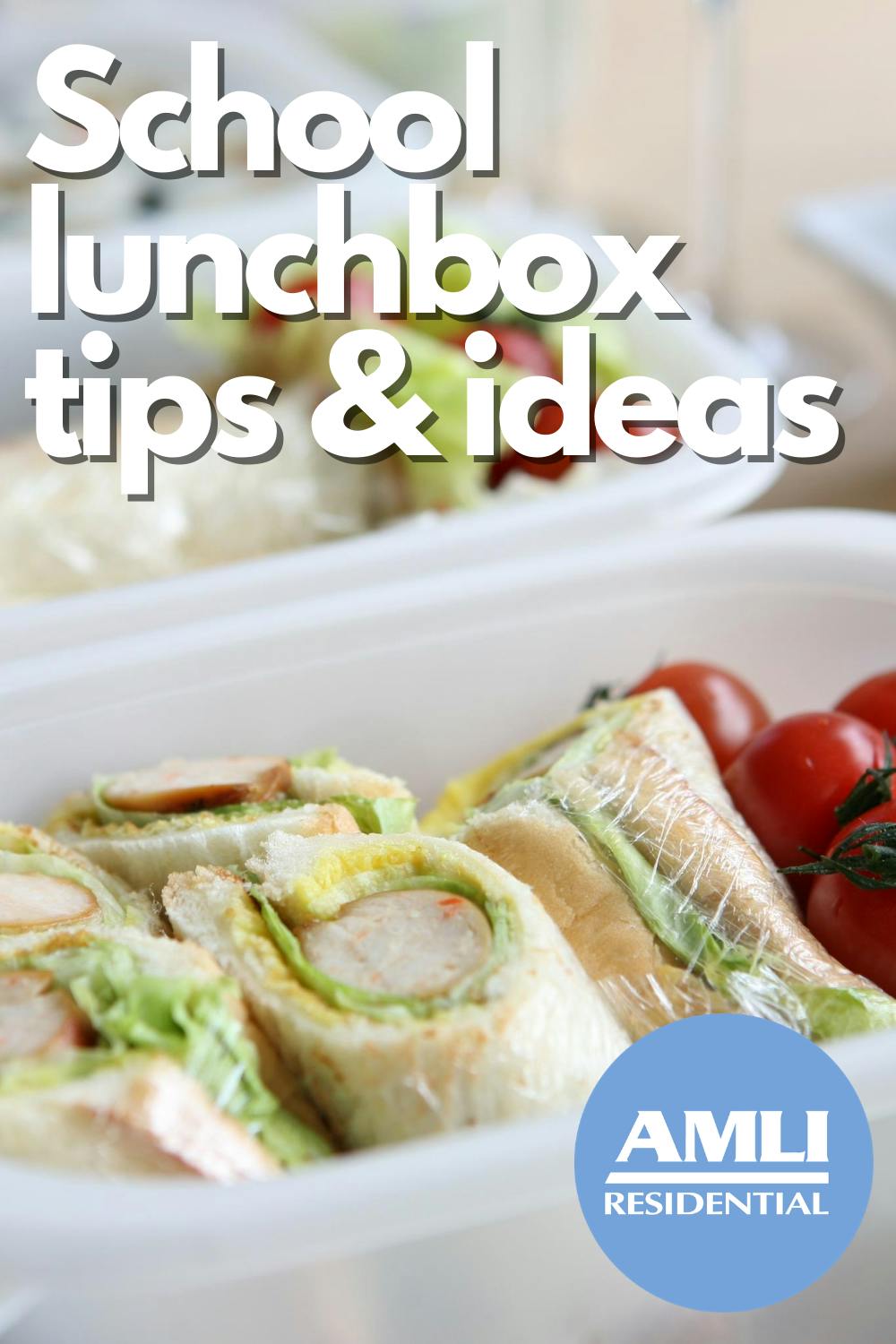 Featured photo courtesy Unsplash/Caroline Atwood