Fall means a lot of things for those of us here in the Pacific Northwest. 
It means the annual rebirth of Starbucks' Pumpkin Spice Latte. It means checking mountain roads for snow before setting off on vacation. It means donning those thrifty sweaters and sipping warm tea from your local cafes. It means long days with creeping darkness and blasts of frosty air through the city. 
Fall means it's time to pull out those winter hiking boots and merino warming layers, because even though it's getting colder, there's no way we are slowing down on our hiking! 
We love fall here in the PNW, and for good reason! The mountains, which we love to spend our time gazing at, hiking through and camping in go through an astounding transformation with the change of seasons, and every day brings a new and unique moment in that evolution.
With fall comes fresh sprinklings of snow, expansive views through barren trees and the gentle wave of color spreading through the leaves day by day. Almost every summer hike is a completely new adventure in the fall, and there is nothing more evident of that profound change than the changing of the larches.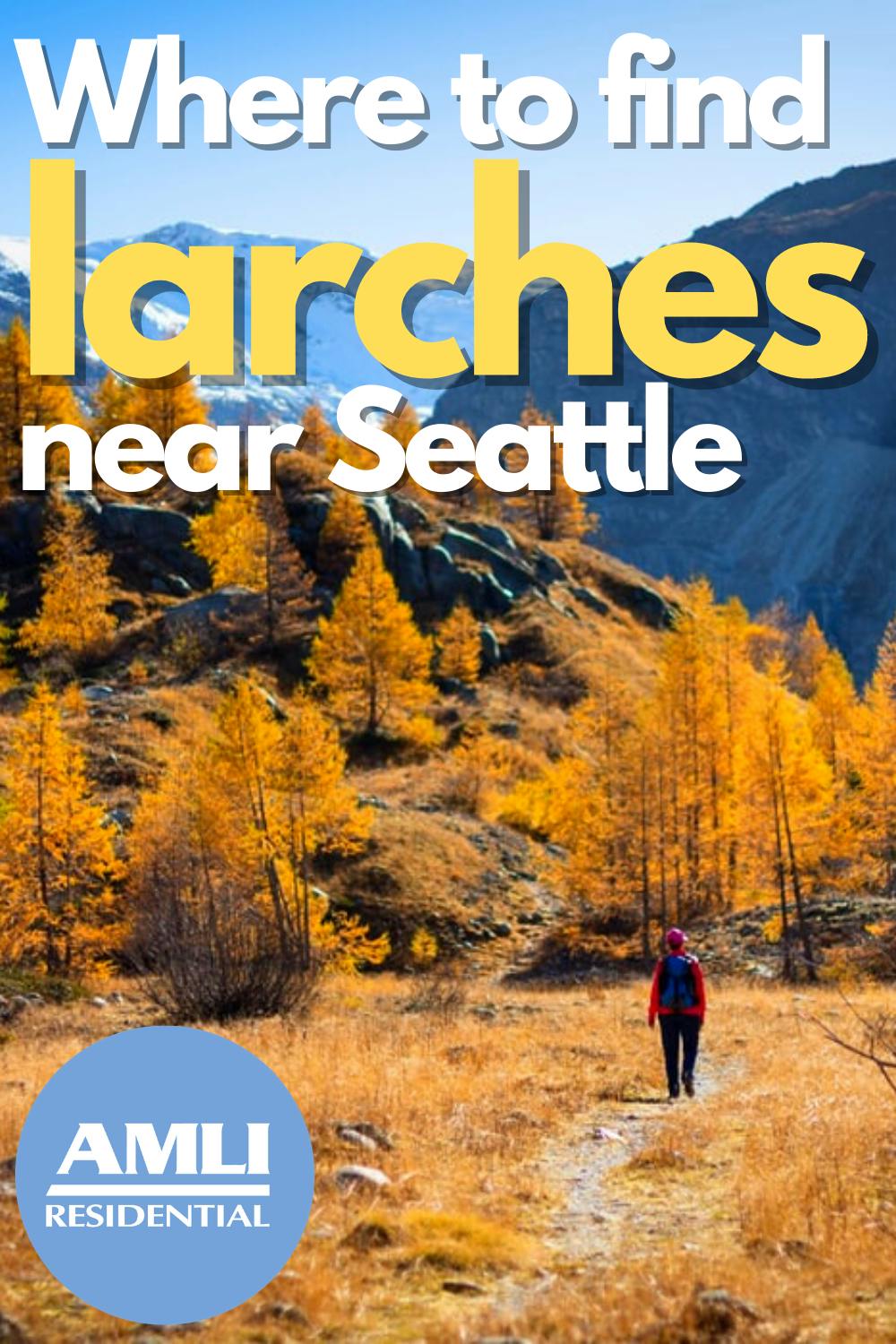 What are larches?
If you've ever seen these gorgeous pictures of bright yellow conifers around mid-to-late October, then it's likely that you're looking at images of the larch. The Western larch or Alpine larch, to be exact.
Other common names for the Western larch include tamarack, hackmatack and mountain larch, but they are all referring to the deciduous conifer native to the mountains of the Pacific Northwest, Inland Northwest, British Columbia and Alberta. There is also the Alpine larch, which is found exclusively on the eastern side of the Northern Cascades in Washington
Identifying the larch
The PNW is full of conifers, we all know that, but the larch is a special kind of conifer, unique from its neighboring trees and only one of a few species in the world like it. While most conifers hang onto their leaves all year round, the larch is the only conifer in the Pacific Northwest that completely loses its needles in the winter. So, while pine, fir, cedar and spruce trees stay consistently green throughout the year, the larch's cycle of fresh spring greens, deep summer greens and bright yellow fall colors stand out magnificently against its unchanging neighbors. 
If you're out and about during the summer months, the western larch blends in pretty well among its neighbors, but there are still a few identifying features that can help you identify it. Its short (less than 2 inches long) needles, for example, come in bundles that grow from little spur twigs on the branch. The bark is also quite flaky and either gray or brown, depending on the age or location. The western larch is also the largest of the larches in the PNW, reaching heights of anything between 98 to 197 feet tall! 
You can find western larches at elevations between 1,600 and 5,500 feet in areas with well-drained soils on the eastern side of the Cascades. 
The Alpine larch has similar life cycles as the western larch, but a few physical characteristics differ between the two. While western larches have needles that grow from thick, stocky stalks, the alpine larch is practically stalkless. It also grows at higher elevations than the western larch, often up to the tree line in many places, but usually between 5,500 and 7,500 feet. The Alpine larch is also smaller than the Western larch, reaching heights of about 33 to 82 feet tall. 
Where can you find larches around Seattle?
Now that you're practically a larch expert, it's time to get out and see these leafy beauties for yourselves! With only a short three- to four-week window of fall colors (affectionately known as 'Larch Madness " to locals!), finding a hike full of larches is an exciting and rewarding journey! We've found some of our favorite hikes within a few hours of our luxury Seattle apartments where you can fully immerse yourselves in the glory of these trees' seasonal transformation. We'll measure the distances from our South Lake Union apartments, as it's a pretty central location!
Region: North Cascades
Distance: 3 hours
Length: 7.2 miles
This hike has everything a hiker could dream of: alpine meadows, expansive views along high ridges, crystal-clear lakes and gentle, quiet forests. The larches really pop against the blue lakes and rocky mountain sides, so take your time and enjoy this powerful display of nature's finest colors. 
Region: North Cascades
Distance: 3 hours
Length: 10 miles 
Shaded forests, bubbling creeks and expansive mountain views are all available at Cutthroat Pass, and the electric larches certainly add another level of magnificence to the experience. Climb through the forest until you reach the top of the pass, where you'll be spoiled with views of valleys, rocky hillsides, jagged peaks and, of course, a blanket of bright larches.
Region: Snoqualmie
Distance: 2 hours, 9 minutes
Length: 9 miles
If you love alpine lakes, this is the place to go! Lake Ingalls offers an expansive view of the alpine landscape around it, and the hike up to it, while not for beginners, is certainly rewarding in its own way. With views of Mount Stewart dominating the skyline and the bright larches painting the forest a fiery orange, this hike is one that deserves to be on your bucket list!
Region: Snoqualmie
Distance: 2 hours, 9 minutes
Length: 7 miles
Starting near the trailhead to Lake Ingalls, the hike into Esmeralda Basin is a gentle climb through flowering meadows surrounded by the majestic, jagged Esmeralda Peaks. Spring and summer is the perfect time to see the stunning wildflowers, but it's in the fall when the larches really turn the landscape into an astounding view. 
If you're in our SLU apartments in Seattle or luxury Bellevue apartments, why not take advantage of this short but amazingly sweet season of color and change? There aren't many other places where these views exist, so count yourself lucky!
Enjoy! And happy hiking!
Pin it!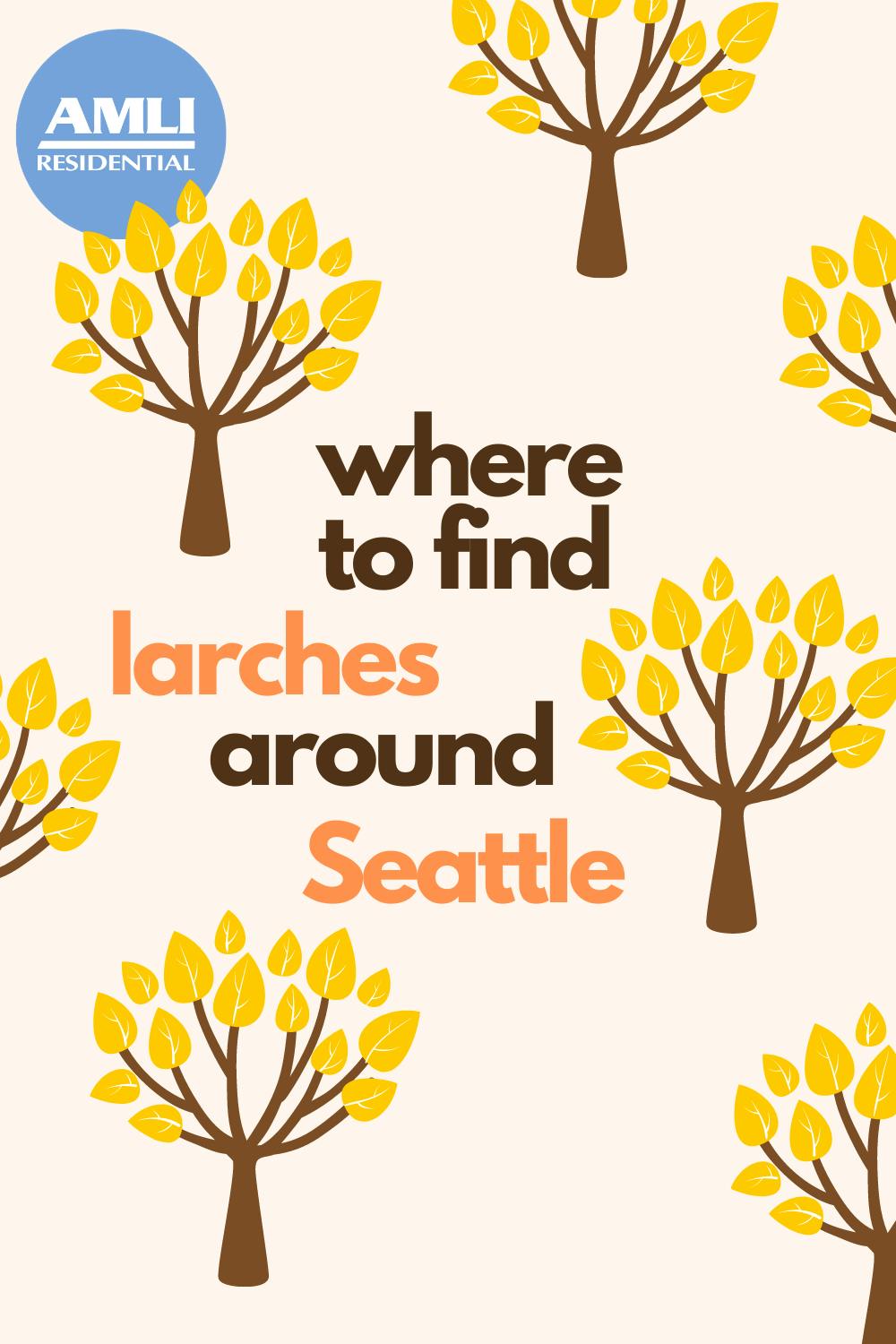 Featured photo courtesy Unsplash/S&B Vonlanthen