With summer in full force, there's no denying that your weekends are filling up quickly. For those of you still looking for things to do, we've got plenty of ideas! So grab your friends, grab your family and get ready for an action-packed month. Here's everything going on around AMLI's apartments for the month of July.
Atlanta
Celebrate Independence Day with friends and family at Wills Park. Hosted by the Alpharetta Recreation and Parks, enjoy an evening of entertainment, food vendors and a fireworks display beginning at dusk.
Atlanta Magic Night takes place from 8-10pm at the Red Light Cafe. Featuring mentalist Junior Ascano and magician Chris Moorman, enjoy a night filled with magic, mentalism and comedy. Tickets cost 5 in advance and 0 at the door.
Atlanta's Summer in the City is held from 6:30-10pm at The Fairmont. Enjoy a night of top-of-the-line dining complete with fine wine, cocktails and delicious bites from some of Atlanta's best restaurants. Proceeds support of the Andrew C. Carlos Multiple Sclerosis Institute. You won't want to miss this!
Austin
On Thursday, head on over to the Austin360 Amphitheater for a star-studded lineup of all-day music. Featured artists include the infamous Willie Nelson, Luke Combs, Nathaniel Rateliff and The Night Sweats more.
As the summer heats up, make your way to the Stubb's and a host of other local venues for a weekend filled with live music, food and entertainment vendors. The event is free to the public, with food and drinks available for purchase.
Free admission with the donation of canned goods, the Quesoff is competition to see who serves up the best cheesy dish. Beginning at 2pm, enjoy more than 30 vendors as you indulge in four categories of queso competition: meaty, spicy, veggie and the wild card. Donations and canned goods benefit the Central Texas Food Bank.
Chicago
A 21+ event, celebrate your summer on the water with fireworks, sunsets and beautiful skyline views. Give yourself the mid-week break you deserve as you enjoy delicious cocktails and live music with friends.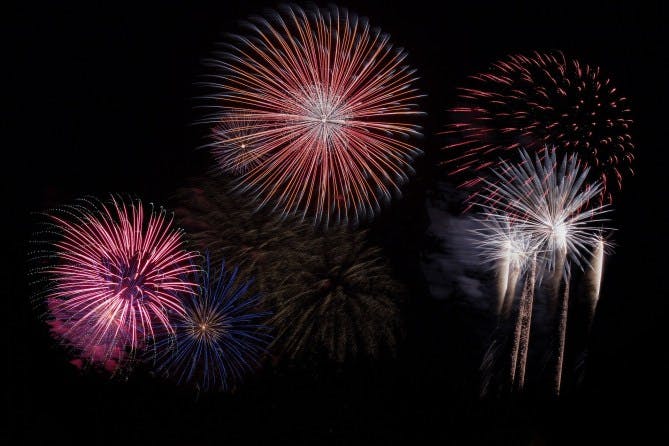 Make sure you come hungry to this year's event, there's more than 40 restaurants and food trucks to sample from. Likewise, the event includes a beer hall, wine garden and cocktail lounge for those of you who get thirsty, as well as live music and entertainment.
Enjoy a weekend filled with live music, food trucks and a children's play area at the 51st annual Sheffield Street Festival. Explore more than 80 gardens with either a self-guided or guided architectural tour, and help support your community. Proceeds benefit neighborhood schools and community projects.
Dallas:
Beginning at 9am, bring your friends and family out to Millennium Park to enjoy the Irving's Independence Day parade. To show support and honor members of the U.S. military, participants are encouraged to decorate their floats and dress as historical landmarks and notable American figures. After the parade, head on over to Heritage Park where you can munch on snacks and listen to music.
A short 30-minute drive from our Valley Ranch apartments, enjoy a Sunday Funday at Panther Island Pavilion in Fort Worth. Taking place each Sunday from noon-6pm, have a day of fun in the sun! This family-friendly event includes tubes to float in, pedal boats to idle in and paddle boards/kayaks to get those arm workouts in. Food and drinks will be available for additional purchase.
Presented by Plano Magazine, enjoy a day filled with wine samples, raffles and shopping at this year's Plano Art & Wine Walk. As you hit the town with your tasting card, learn about all of your favorite beverages with the extensive wine guide as you listen to live musical performances. Tickets can be purchased online for 5 or at the event for 0.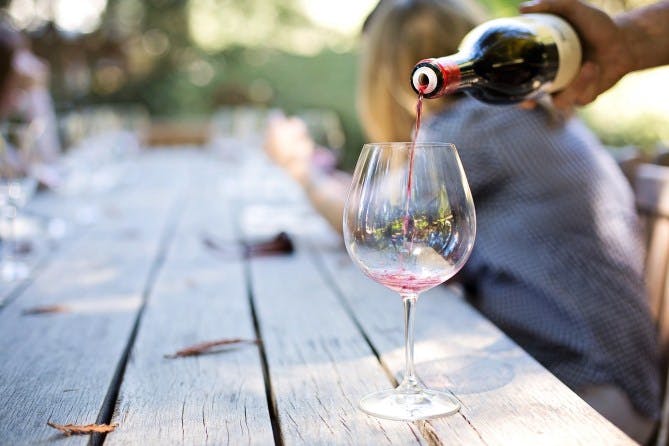 Denver
Back for its 11th year, this annual events brings yogis from near and far. Free to adults and 0 for children, the event begins at 8am and includes activities such as guided meditation, yoga classes and shopping. A day guaranteed to include rest, relaxation and fun, be sure to bring the entire family!
Make your way out to the 17th annual Global Dance Festival, returning to the Sports Authority Field at Mile High for two unforgettable nights! One of the fastest growing festivals in Denver, this year is expected to be the biggest yet, with featured artists including Diplo, Galantis, Illenium and more.
Get your drink on at this year's Summer Brew Fest, where you can enjoy a wide variety of craft brews while walking around and experiencing a festival environment. Choose from either a day or evening session, where you'll get unlimited tastings of your favorite brews and a souvenir glass. Remember, safety first! Bring a designated driver, or take an Uber to and from the event.
Houston
A soul-centric festival, enjoy a lineup with some of the best R&B performers around. This year includes artists such as Boyz II Men, Faith Evans and Lucky Daye. So sit back, relax and enjoy the music with loved ones—just be sure to grab your tickets before they sell out!
Bring the whole family to move and groove to some of the century's most popular hits in funk—and music in general. Starting at 8:30pm, enjoy local artists and musicians as they belt out songs from Parliament, Funkadelic, George Clinton and more. Rain or shine, this event is free admission.
Get ready for a night to remember by heading to the Toyota Center to enjoy music from one of pop's fastest-rising stars, Shawn Mendes. With popular hits including "Treat You Better" and "There's Nothing Holding Me Back," this concert is great for all ages. Be sure to snag your ticket now!
Seattle
With more than 60 wineries and breweries in attendance, this tasting event is sure to be one you won't forget. Taking place from 7-10pm at the Fisher Pavilion, sip on some of your favorite adult beverages while you enjoy bites from local food trucks.
Feel the summer breeze as you ride down the Seattle streets! For its fifth year, enjoy the cycling events that will take you through a 13-mile route including city streets, protected trails and bike lanes. Starting and ending in Ballard at Peddler Brewing Company, end your ride with a tasty snack and cold beer. For those looking to kick things up a notch, costumes and bike light accessories are highly encouraged.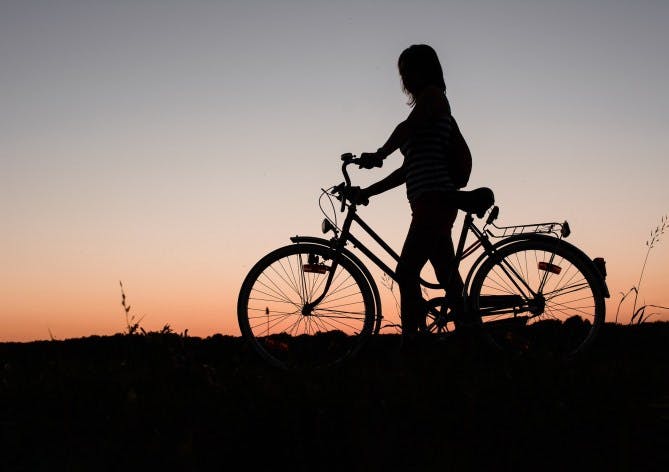 Taking place at Woodland Park Zoo, Tasting Flight is 8 per person and includes wine from more than 50 wineries scattered throughout the Northwest. The event is from 6-9pm and includes fundraising games and raffles in addition to the wine tasting. Food is available for purchase. With a commitment to sustainability, the event is BYOG (bring your own glass).
Southern California
Break a sweat before heading off to your family barbecue at this year's Rock the Fourth. Choose from a 5, 10 or 15K course, as well as marathon and half marathon course options, where you'll get to run while taking in the beautiful oceanfront view surrounding you. As you cross the finish line, claim your medal and snack on bananas, chips, cookies and more. Prices vary, so be sure to check out their website for additional information.
Ready to see sparks fly? Then head on over to the Marina Del Rey fireworks! Set off near the oceanfront end of the Marina, the show begins promptly at 9pm and lasts about 20 minutes. It's recommended to arrive early to ensure you get both a parking spot and someplace to sit. If you don't want to make your way down to the marina, no worries! You may be able to snag a viewing point of the fireworks display around in Marina del Rey, Venice Pier, Playa Vista and Dockweiler Beach.
A tradition of more than 25 years, this crawfish fest delivers a experience a delicious New Orleans tradition that may have you eating your bodyweight in crawfish. With thousands of attendees making their way to the festival each year, enjoy authentic, Louisiana-style crawfish prepared by renowned chefs from all over the Long Beach area. In addition, attendees can enjoy live music and dancing, as well as a comedy show and sports tent.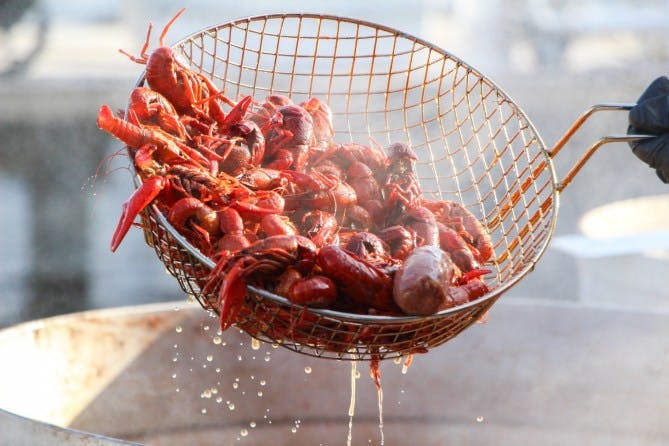 South Florida
Completely free and exploding with fun, head on over to Miccosukee Resort & Gaming for carnival rides, games, music and of course, fireworks! Vendors will be on-site to provide you with plenty of food and drink options, while alligator wrestling demonstrations and airboat rides are sure to keep you on the edge of your seat. For those looking for music? The festival has that covered, too. Enjoy performances from artists Keith Johns and LeAnn Rimes. This is an event you don't want to miss!
Taking place every Thursday evening from 5-10pm, this weekly food truck fest takes place at Deerwood Bonita Lakes Park in Miami. In addition to mouth-watering food trucks, enjoy entertainment options including a bounce house, music and kid-friendly games.
If you're looking for a day full of books, speakers, presenters and more, this is the event for you! Enjoy a variety of book discussions and workshops while you munch on snacks from renowned chefs. This two-day event includes a 21+ event on Friday evening and an all-ages festival your whole family will love on Saturday.
Interested in more blogs like this? Be sure to keep up with the AMLI blog!