Fresh fruit is such a wonderful thing to have in your apartment. So many great recipes can be made with all kinds of fruit, and it's truly a treat to have fresh fruit at your fingertips whenever you want. 
Having said that, I'm sure that we've all encountered the inevitable fresh fruit dilemma: fresh fruit doesn't always stay fresh for very long. Maybe the bananas you bought for smoothies instead turned brown and soft before you got to them. Maybe the half-gallon of blueberries you picked for pies and pastries went moldy, and the strawberries you intended for strawberry shortcake went soft and runny instead.
We've all done it, and we'll probably do it again at some point!
One way we can get around and ahead of this problem is to start using frozen fruit instead of fresh fruit. 
If you've ever wondered if the bags of frozen fruit at the back of the grocery stores are really as nutritious as they are made out to be, then you're not alone. Frozen can't be as good as fresh, right? 
Wrong! In fact, the frozen fruit aisle can often contain fresher and more nutritious fruits than your regular produce section. 
Benefits of frozen fruit
Fruit is frozen at its prime
Fruit that is grown to be frozen is picked at its prime and immediately flash-frozen. That means that all the nutrients are preserved in the fruit from the moment it's frozen to the moment you eat it. Regular fruit is usually picked before it's ripe, then it has to travel however many hundreds of miles to get to your grocery store. Produce loses nutrients as soon as it's picked, so the flash-frozen fruit is the closest you can get to keeping your fruit as nutritious as possible! 
Frozen fruit is more likely to be additive-free
Fresh fruit and vegetables often have preservatives added to them to keep them fresh. Frozen fruit doesn't need any preservatives because the freezing process is what keeps the fruit fresh. Always check the ingredient lists, but you're sure to find some truly fresh fruit in the frozen section without any salt or sugar added to it. 
Frozen fruit is more versatile
Like we've already mentioned, fresh fruit has the issue of expiration. Frozen fruit is the ingredient that works for you and around your lifestyle, and it will always be at its freshest. You can buy as much as you want and never have to worry about it going bad or losing its nutrition.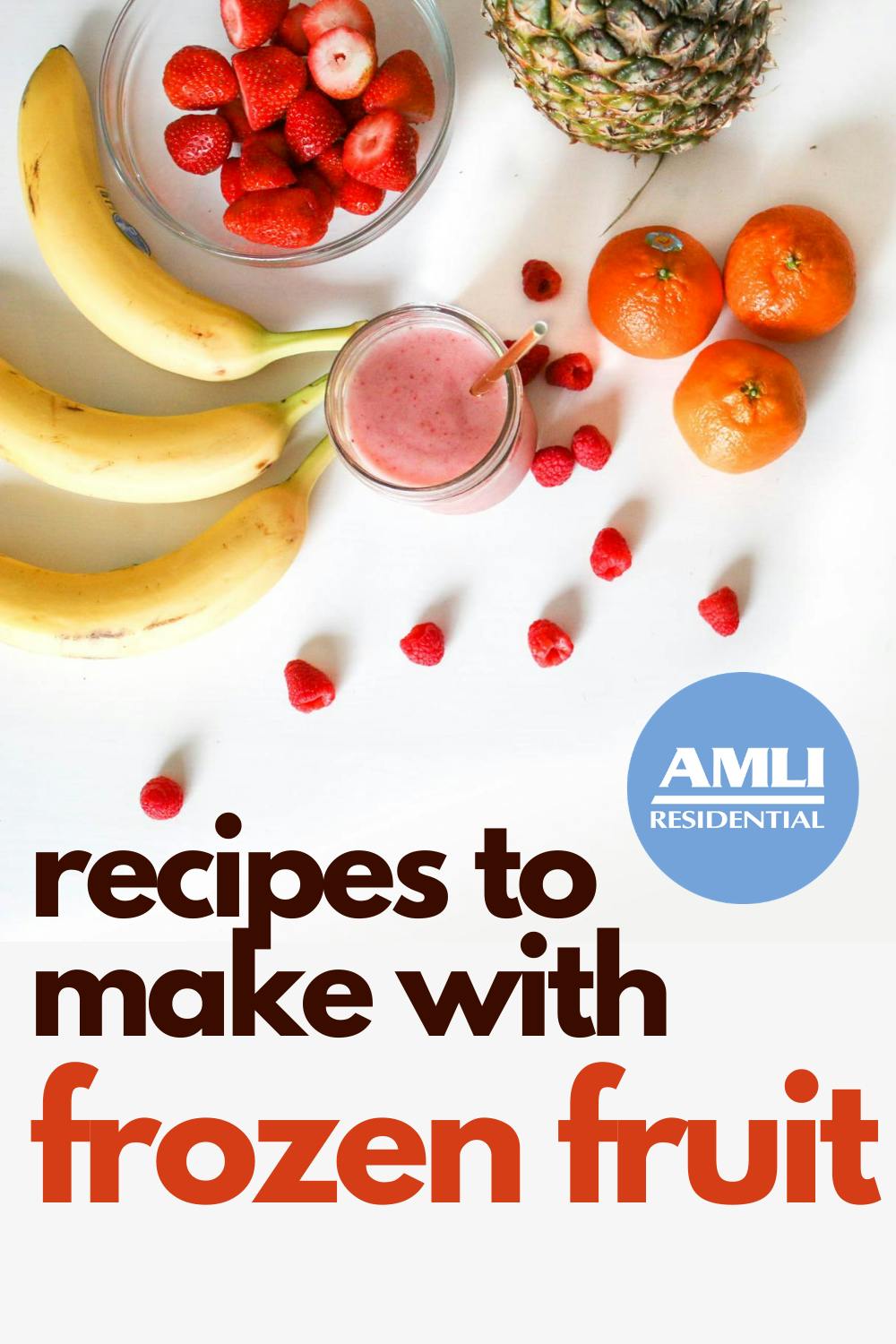 Frozen fruit recipes
Frozen fruit ice cream
Ice cream is a wonderful treat that, unfortunately, often contains a lot of sugar, preservatives and dairy. Making a fruit-based ice cream is a great way to get the same texture and flavor of regular ice cream, but without any added sugar or dairy. Using frozen bananas as a base give the ice cream its structure and silkiness, then you can add any other frozen fruit to give it its flavor. 
Check out this easy recipe for frozen fruit ice cream!
Frozen fruit smoothies
Frozen fruit is the perfect smoothie base because the iciness of the fruit gives the smoothies more structure and silkiness. Smoothies can also be pre-made by assembling ingredients in freezer bags so that all you have to do is throw the ingredients in the blender whenever you want. 
Smoothies don't have to be just frozen fruit, through. You can also add spinach, oats, coffee, cacao and chia seeds, to name a few. 
Here's a great list of smoothie recipes that range from strawberry-peach to avocado-mango to cacao-hemp smoothies! Plus, check out our article on smoothies and juices that will do wonders for your body.
Frozen fruit popsicles
Who said popsicles are only for kids? There's nothing better than a cool, fruity popsicle on a hot summer's day, and by using frozen fruit you can really make these whenever you're feeling in the mood to cool down. They're a healthier alternative to regular ice cream, so you know that your tasty treat is good for you, too.
Here is a list of some great fruit popsicles you can make at home, and they're great for kids, too!
And if you're looking for something with a little extra zing, try out these boozy fruit popsicles that are sure to be a hit alongside the pool.
Frozen fruit pies
Frozen fruit is a lifesaver when you want to bake pies out-of-season. No need to wait for blueberry season to come around to bake your pies; any time of the year is time for pie!
Baking pies with frozen fruit is not really any different than baking pies with fresh fruit! The only thing to think about is that frozen fruit releases its liquid a little earlier on in the baking process, so you may need to bake the pies a little longer in order for the crust to properly cook through all the liquid. That being said, you may want to switch to a pie crust that is a little thicker and more hydrated so that your frozen fruit doesn't soak through the crust. Check out this article for more information on how to bake pies with frozen fruit.
Here are some great fruit pie recipes you can make at home!
Frozen strawberry bites
Combining blended fruit with a nutty crust makes for a perfect snack any time of the day. You could also substitute the strawberries with any other frozen fruit like blueberries, mango, blackberries or banana. 
Try out these frozen strawberry bites by using this recipe!
So next time you're trying to find a way to incorporate more fruit into your life, why not buy a few bags of frozen fruit and see where it takes you? Whatever you do, just enjoy it!
Have fun!
Pin it!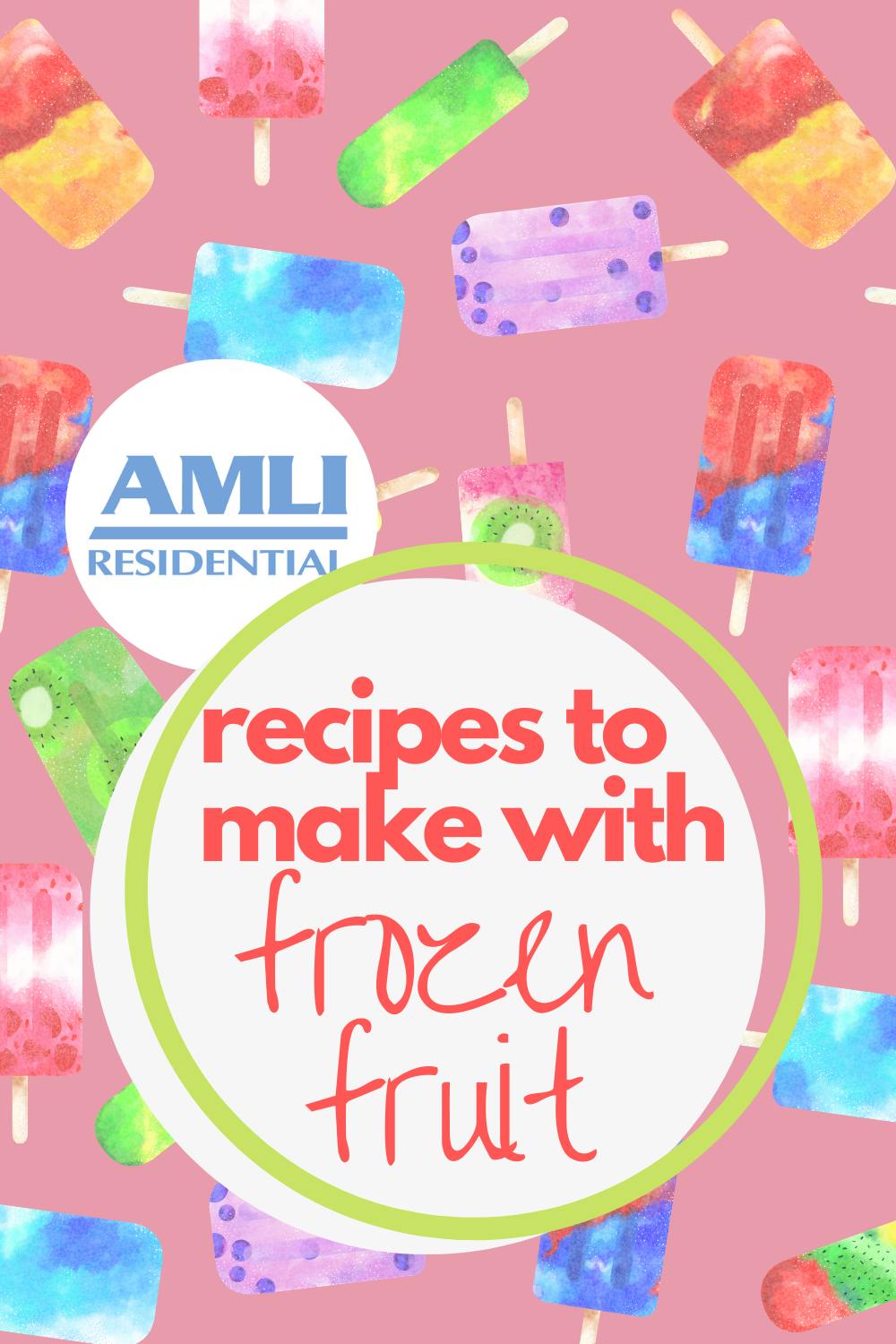 Featured photo courtesy Pixabay/silviarita