Seattle is a picturesque city with a modern and creative aesthetic to it. There are great mountains, sleek skyscrapers, quiet waters and colorful architecture all over the place, and what better way to capture the city's beauty than by snapping some artsy photos?
Whether you live in our luxury Seattle apartments or are just visiting the area, you're going to want to visit some great photography spots in order to work on your camera skills or take your Instagram feed to another level of artsy. Lucky for all of you, we've done a bit of research and have found the most popular and most picturesque spots around Seattle where you can go crazy with a camera. 
Some of these places are obvious, and there's no doubt you've been there before, but it's still worth putting on the list. Places like Pike Place Market are probably not unfamiliar to you, but who knows? Maybe you'll try something new there too!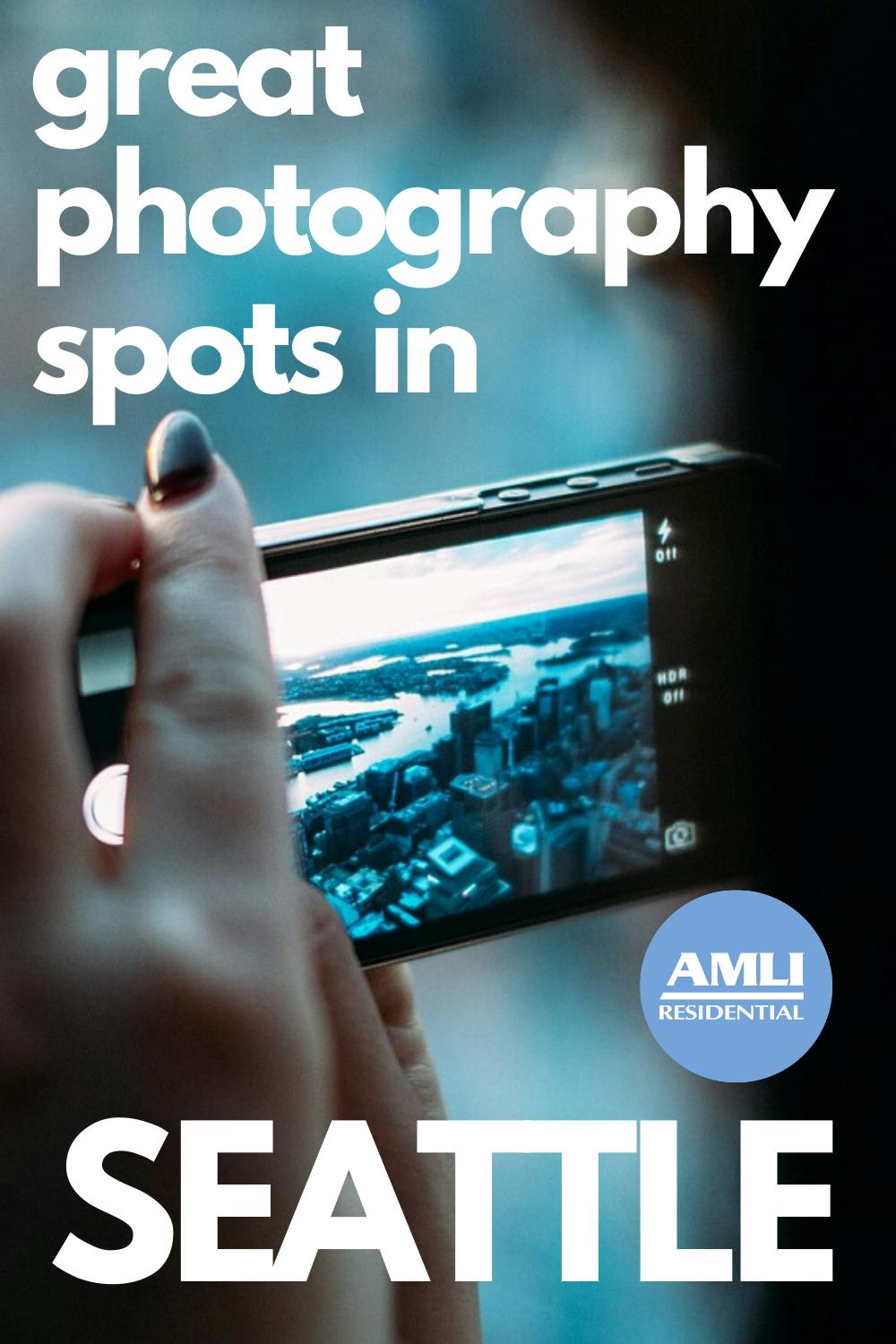 Tips for taking great Instagram photos
Before we tell you all the cool places we've found, here are a few small tips and tricks you can use to level up your photography skills.
Try a different angle
One of the tips my photographer friend told me is that a good photo is taken from an angle people aren't used to. You're used to seeing the world at eye-level, so make your photos eye-catching by taking them from a lower or higher angle instead. 
Avoid using filters
Try to avoid using the generic Instagram filters, as they are easily recognizable. Use the direct editing to adjust the exposure, contrast, highlights, shadows and saturation. If, when you've gone through all these and it's just not looking good, then go for a filter that's subtle-yet-stylish. Over-editing your photos will make them look, well, too edited.
Carry a small tripod
There's nothing more handy than having a small tripod with you. Not only can you avoid camera shake, but you can get some great photos of yourself, too! No more selfies taken with outstretched arms; instead, your photos will look cleaner, sharper and more full.
Use the rule of thirds
The rule of thirds is a common term in the world of photography and is likely a tip that every photographer will give you. 
Activate the grid lines on your phone and notice that there are nine squares that pop up on your screen. When you go to take the photo, place your subject at any one of the intersections or along one of those lines. By doing this, you're placing the subject into one third of the photo, which will make the image more visually appealing. 
Great photography spots in Seattle
Now that you know the basics, here are some great photography spots in Seattle where you can go all out and fill your camera roll with great pics.
Fresh air, misty waters, strong breeze… what more could you ask for? As a pedestrian on the ferry, you can spend your whole trip just taking photos of the Seattle skyline and the cool waters of the Puget Sound below. 
If you live in our Wallingford apartments, then you already know how great a location Gas Works Park is! Not only does this park have a great view of Downtown Seattle, but it's also got some crazy cool industrial machinery that makes for a great backdrop in any portrait. Fashion photography, here we come! 
This little park in Queen Anne offers great views of Downtown Seattle with the added bonus of some good old nature. It's just a few minutes from our SLU apartments, too!
For a slightly different angle of the Seattle skyline, head over to North Admiral near West Seattle. Hamilton Viewpoint Park is sure to be a little less crowded than the parks downtown, which is great for photographers and sightseers alike!
If you're feeling sleepless in Seattle and are in the mood for some night light views, then Dr. Jose Rizal Bridge and Park is the place to go! It's got a great view of the city at all times of the day, but it's at night when the city just shines.
This cozy, chic little cafe and bar is perfect for those stylish photoshoots you've always dreamed of. Plus, the coffee, food and drinks are out of this world, so you'll want to go back again and again and again. 
If you've been looking for a building with great design and architecture, then the Seattle Public Library is the place to be! It's got color, it's got great design, it's got mod lighting and it's got all the books you can think of. We'll just let these photos speak for themselves.
Going inside the museum costs money, but posing in front of the museum's glistening exterior is one hundred percent free! Pick between posing in front of the shimmering pink, wavy blue of eccentric gold exteriors, and we guarantee you'll be making these photos your next profile pictures.
Whatever you decide to do, we hope you have fun finding these cool Seattle photography spots and creating some great pictures. 
Enjoy!
Pin it!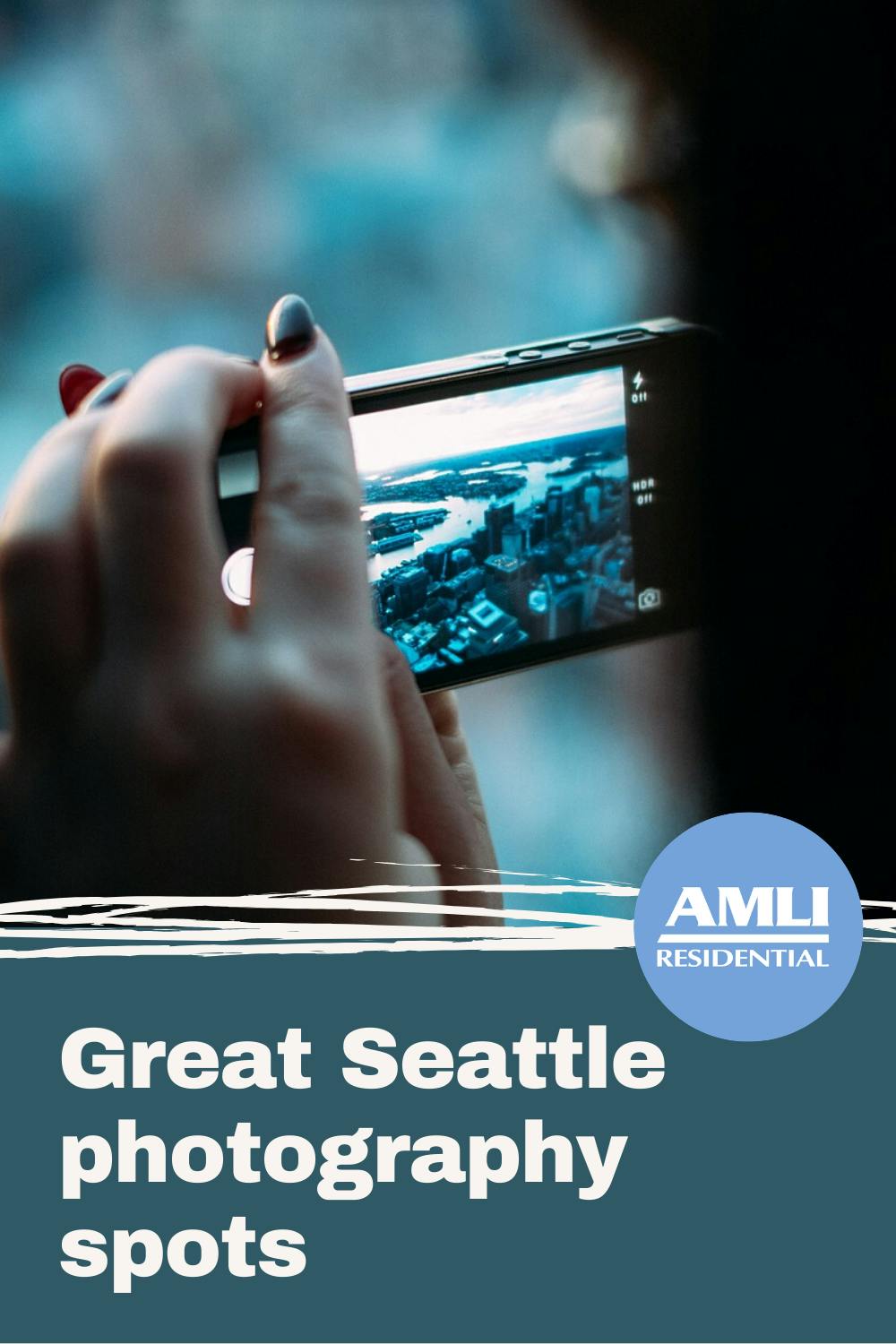 Featured photo courtesy Pixabay/Free-Photos