In addition to having some of the cleanest air and the healthiest, friendliest people in the U.S., Denver offers a dry, seasonal climate and a mountain charm that can't be found in any other city of its size in the country.  Add to this list of attractive features Denver's reputation for having a vibrant bar and restaurant scene and its ranking by Forbes magazine as the sixth best city in the country for business and careers, and Denver becomes an exceptionally desirable place for young professionals, young professionals who prefer to live in modern luxury downtown apartments than houses on the city's outskirts.  If you live in a new downtown Denver apartment and are looking to find some of the best dining and shopping opportunities in your neighborhood, we can help you.  Just read on.
Ballpark/LoDo
As the successor to Mile High Stadium, Coors Field is a prominent fixture in the downtown Denver cityscape.  Just a few blocks from AMLI's new LoDo apartment rental community, AMLI Riverfront Park, Coors Field and the streets surrounding it offer a variety of efficient and affordable eateries, as well as some upscale sports bars.  Shopping in this area centers primarily around Denver Rockies jerseys and sports memorabilia.  The Blue Moon Brewery at The Sandlot is an area highlight, accessible from both the stadium and Blake Street.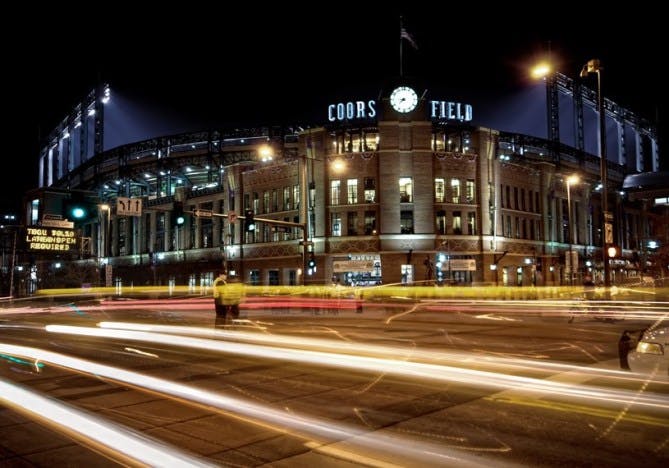 Central Business District
If award-winning cuisine is what you are after, then the place to go for the highest concentration of celebrated cuisine in downtown Denver is Larimer Square.  Capital Grille is a great option if you are craving a juicy steak and your choice from more than 5,000 wine vintages.  Rioja's fusion of local ingredients with Mediterranean flavors and its one-of-a-kind weekend brunch make it a favorite of many Denverites.  TAG Raw Bar is the perfect place to visit for sushi, sashimi, ramen noodles, and sake-infused cocktails.  Larimer Square's more than two dozen shops offer a great selection of clothing, jewelry, home accessories, and decorative items that make for great gifts or personal splurges.  For more restaurants and shops that cater to a variety of tastes and suit a range of budgets, walk a couple of blocks to Denver's famed 16th Street pedestrian mall.
Capitol Hill
Home to the historic Colorado State Capitol Building, downtown Denver's Capitol Hill neighborhood is a politician's boardroom during the day and a night owl's playground after the sun sets.  Politicians and business executives make deals in the neighborhood's new American and ethnic cuisine restaurants, and at night the district's eclectic mix of bars and pubs draw quite a crowd.  As far as shopping is concerned, shops like Buffalo Exchange and The Fur Consignment Center make Capitol Hill the part of downtown Denver where fashion-aware individuals who are always on the lookout for deals search for vintage and second-hand clothing.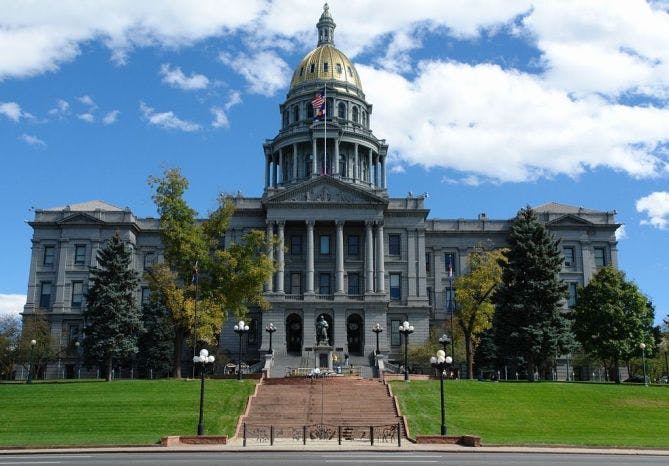 Uptown
Another centrally located neighborhood in which downtown Denver residents can snag great food and shop to their heart's content is Uptown.  On nice days, City Park is a great place to catch some sun and have a picnic.  Year-round, the neighborhood's Restaurant Row is a great place to go for a dinner date or a drink with friends.  Currently trending restaurants that have won critic after critic over include Avenue Grill, Beast + Bottle, and Parallel Seventeen.  If you don't feel like watching the game in your Uptown Denver apartment, you can head to Tavern Uptown for high-definition game play and good company.  All of these restaurants, as well as many of the neighborhood's charming boutiques, are located within walking distance of AMLI Park Avenue.
The neighborhoods that make up the heart of Denver have so much to offer that we were only able to scratch the surface of a few of them in this post.  If you are feeling restless in your new downtown Denver apartment this winter, get out and explore a new neighborhood, try a new type of food, or do some holiday gift shopping for your family and friends.  Your city and your luxury apartment community can help you Live Life + Love Life to the fullest.