Georgia is known for a lot of things. It's got great music, great culture and great cities. But, most of all, Georgia has some really bangin' food. 
We've already hailed the Georgia peach and it's wide variety of delicious recipes, but there is so much more that we can delve into in Georgia's culinary world. And, because you all live in our luxury Atlanta apartments, we'll let you know the best restaurants in Atlanta where you can find these great Georgian foods.
Let's dive in!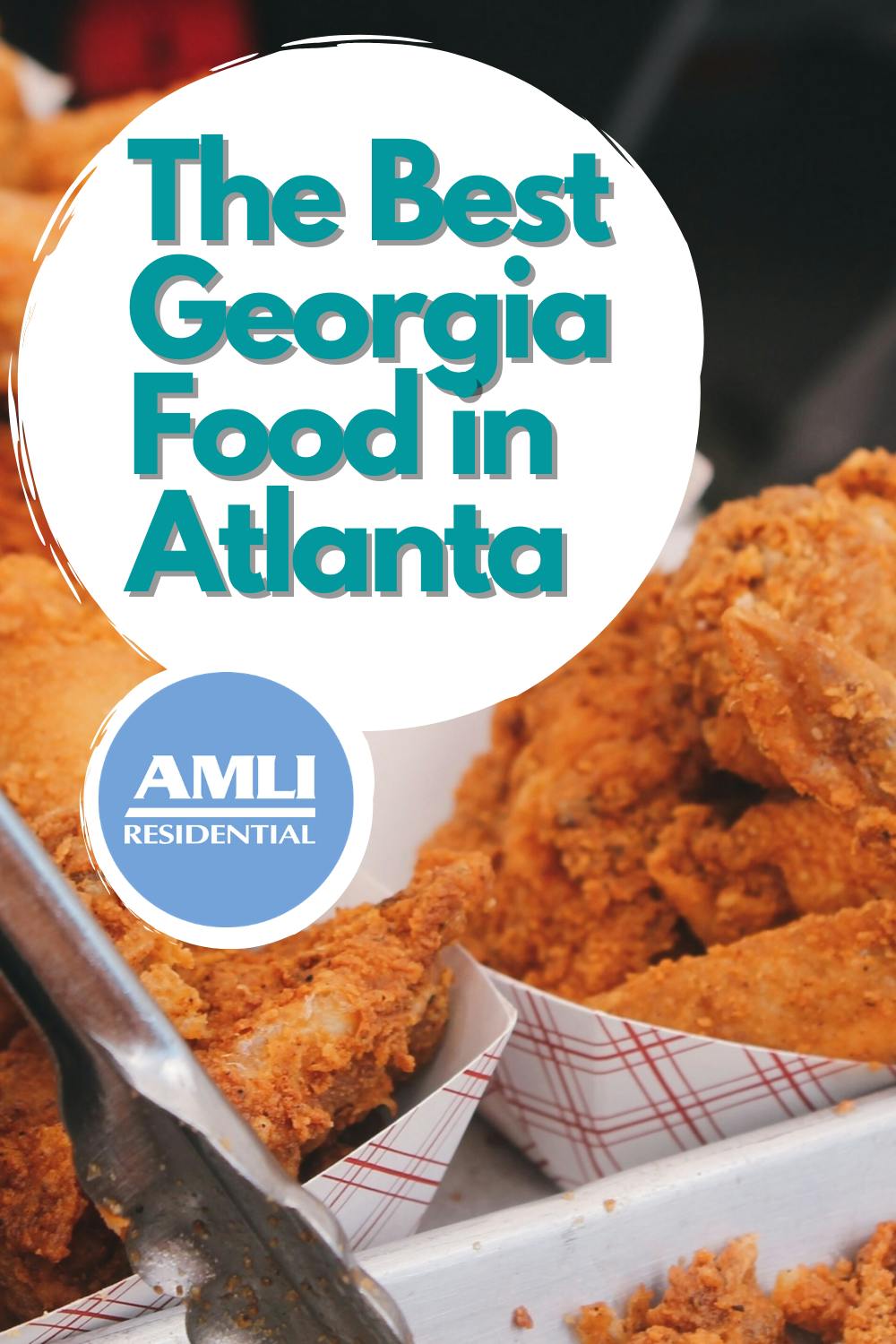 Best Georgia foods in Atlanta
Biscuits and gravy
Southerners bleed biscuits and gravy, so this classic dish deserves to be at the top of our list here. This dish is so popular, in fact, that it's got not just one, but two National Biscuit and Gravy Days!
The dish dates back to the Revolutionary War when workers needed a high-calorie meal that was easy to make, quick to eat and cheap to procure. Biscuits back then were hard, crunchy and practically flavorless, but as time went on they got lighter and fluffier. Gravy was made by adding milk to the leftover grease from cooking meat, and the rest, as they say, is history!
One of the best places to find biscuits and gravy in Atlanta is Buttermilk Kitchen in East Chastain Park. Make sure to get there early, as the lines get long quickly!
Fried chicken
According to food historians, the Scottish were the first Europeans to deep-fry chickens in fat, and West African nations had been frying chickens with seasoning for centuries. It was in the American South where the European and West African recipes collided, forming the base of what we know today as Southern fried chicken. 
Every region has its own version of fried chicken, but here in Atlanta we know that we have the best, of course!
You can find some of Atlanta's best fried chicken at Gus's World Famous Fried Chicken in Peachtree Center. 
Pecan pie
Pecan pie is the kind of dish that has just always been around, and you can't remember a time when this tasty dessert wasn't a feature at family gatherings, restaurants and holiday celebrations. But, as it turns out, pecan pie is a relatively new dish in terms of culinary history. 
Pecan trees, which are native to North America, had been cultivated by indigenous peoples for centuries long before settlers arrived on the East Coast. People started using pecans in baking in the mid-19th century, and the first recorded recipes for pecan pie started appearing around the 1870s. It was only when corn syrup manufacturer Karo began featuring pecan pie recipes on its jars of syrup that the dish really took off. 
You can find some of Atlanta's best pecan pie (according to Yelp!) at Southern Baked Pie Company in Buckhead Village, just a few minutes from our luxury apartments near Lenox Mall.
Fried green tomatoes
It may seem surprising, but fried green tomatoes did not really become a "Southern" dish until the early 1990s! 
Food historians believe that the crunchy, crispy tomato meal originated in the Midwest and Northeast, most likely stemming from Jewish immigrant communities. Most of the early mentions of fried green tomatoes appeared in Jewish cookbooks from the Midwest areas in the late 1800s and early 1900s. 
Fried green tomatoes really took off in the South after the novel "Fried Green Tomatoes at the Whistle Stop Café" came out in 1987, followed by the movie "Fried Green Tomatoes" in 1991. The story features an Alabama café where, you guessed it, the main character eats the signature fried green tomatoes. 
You can find some of Atlanta's best fried green tomatoes at the South City Kitchen, just a few blocks from our high-rise apartments in Midtown Atlanta!
Peach cobbler (or, peach anything!)
Like we've said before, there's nothing like a good ol' Georgia peach! You can take this Southern staple and turn it into a dessert, a jam or even a drink. 
You can find some of the best peach cobbler in Atlanta at Mary Mac's Tea Room, conveniently located in between Tech Square and our Old Fourth Ward apartments.
BBQ
Different regions have different styles of barbecue, so woe to the person who assumes they're all the same! North Carolina has vinegar and red-sauce-based pork recipes, South Carolina has a mustard-based sauce recipe, Tennessee and Kentucky have their own styles, and even Texas and Missouri have their own barbecue styles. Georgia, while it has no unique style, draws barbecue inspiration from surrounding states and regions.
Most Georgia-style barbecue recipes feature pork as the main ingredient, and many sauces include flavors like mustard, dark vinegar, tomato and pepper. Georgia's cuisine never settled on a signature "Georgia barbecue," so you're sure to find a wide variety of flavors wherever you go in Atlanta!
Carne 250 is a relatively new establishment in Roswell, not too far from our luxury apartments in Alpharetta. The restaurant is partnered with Tap & Six craft beer market, so don't miss out on this tasty treat!
Hash browns
Okay, so hash browns may not be native to Atlanta, or even to Georgia, but there's no denying that you can find some of the best hash browns around right here in The ATL. 
"Hashed brown potatoes" were first mentioned in a Massachusetts cookbook in 1887, but since then the sliced and diced potato dish has made its merry way around the country, blessing every breakfast plate it's come into contact with. 
If you're looking for some spud-tacular hash browns around Atlanta, look no further than good old Waffle House! This breakfast diner chain is Atlanta- based and has a perfectly smothered, covered and scattered hash brown meal. There are over 1.5 million possible hash brown combinations available at Waffle House, so head on over and start trying them out! 
There's a Waffle House within a few blocks of any of our Atlanta apartments, like this one in Home Park near AMLI Westside! 
Next time you're in the mood for some classic Georgia staples, head on over to these local restaurants to experience the best of what Atlanta (and Georgia) have to offer! You won't be disappointed!
Enjoy!
Pin it!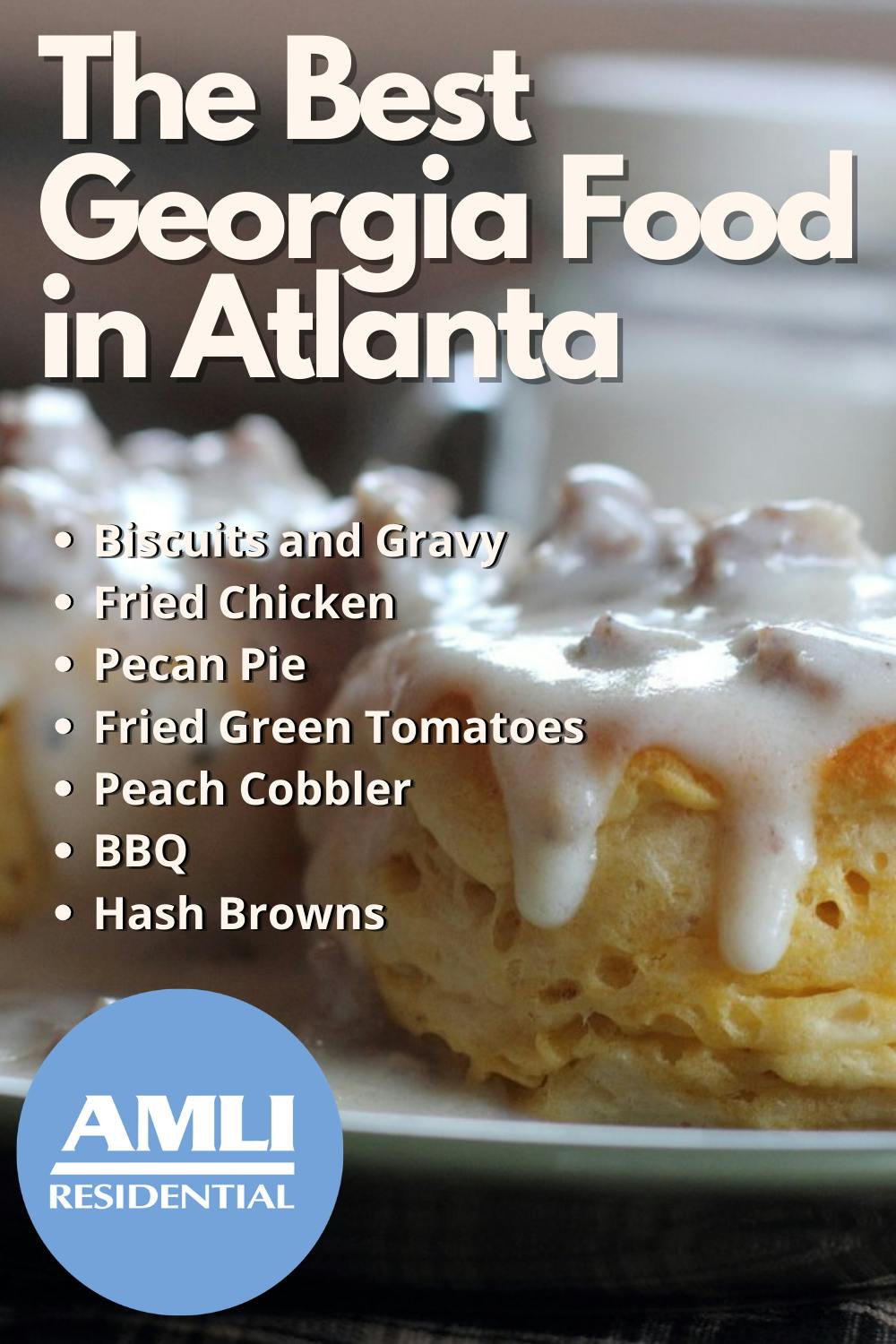 Featured photo courtesy Pixabay/mccartyv