Living on the coast has its perks, as all of you in our luxury South Florida apartments already know. There's sun, there's sand, there's treasure-hunting and, of course, there's some great seafood!
The best place to get fresh, high-quality seafood is on the coast, no matter where you are, but Miami has some truly magnificent seafood selections that are certainly worth taking advantage of!
Before you head to these great seafood markets in the Miami area, here are a few tips that will help elevate your experience!
Seafood buying tips
Sustainability
Every industry affects the world in some way, either positively or negatively. Ask your vendors how sustainable their fishing practice is, as each business is likely to be different from the other. Use this handy sustainable seafood guide to help you narrow down what to look for in your region!
Keep cool, keep cool
Fresh seafood can't be kept the same way as your standard pre-packaged frozen salmon. Different types of seafood must be eaten in varying time frames in order to stay fresh, so be sure that you have the fridge or freezer space to preserve the food properly if you don't plan on eating it straight away (although, why wouldn't you?).
Here's a guide on how to properly handle and store fresh seafood!
Terminology
If you're out seafood-shopping, then you'll undoubtedly come across terms like live, fresh and fresh-frozen. They don't necessarily mean that the food is good or bad depending on the label, but it does help figure out what types of seafood will be better than others.
Fresh-frozen means that the seafood was frozen immediately after being caught, preserving the highest quality of taste and freshness. Fresh, of course, means that the food has been chilled, but not completely frozen. "Live" is a pretty self-explanatory term and applies mostly to bivalves and shellfish, i.e. mussels, lobsters, oysters and crabs. 
If you're looking to go deeper into the seafood terminology, then this website will give you all the industry-standard terminology that will help you understand how your seafood was caught, preserved and prepared for consumption.
Give it a sniff
One easy way to tell if fish is still in its prime is to smell it. If a piece of fresh fish makes your nose wrinkle from an overly fishy smell, then it's probably past its due date. Fresh seafood shouldn't smell bad; the stinky smell only shows up after the fish has been out too long.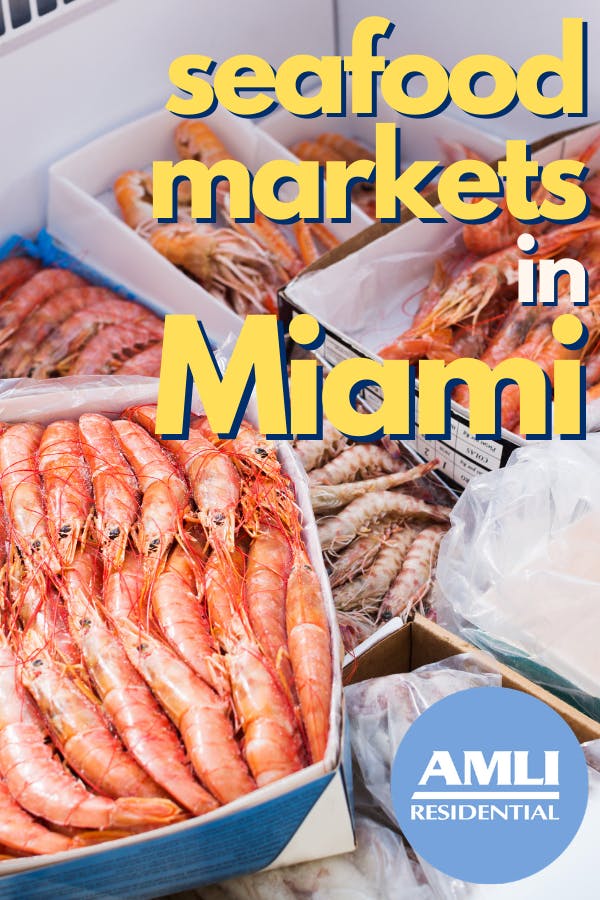 Best seafood markets in Miami
You know that if there's a restaurant right next door to a seafood market that you're going to get the best seafood around, no question! 
All the seafood served at the restaurant and sold at the market is caught daily by local fishermen. The market and restaurant have been in the Garcia family since the business was established in 1966, although it started as just a market and wholesaler. The business became so successful, however, that the Garcias expanded their enterprise into a waterfront restaurant, and the rest is history!
Another restaurant and market that's worth checking out is the Plaza Seafood Market in Allapattah. Here you can find fresh catches from all over South Florida, including the Bahamas, St. Vincent and the Turks and Caicos Islands. The restaurant's casual atmosphere in no way diminishes the high quality of the seafood served there, but don't take our word for it! Try it out for yourself!
Fresh Florida Fisheries. Say that ten times fast!
This famous Florida fishery flaunts fantastic fishy fun at their West Florida foundation.
You'll definitely get an experience like no other here at this particular seafood market. Browse their extensive seafood selection at your own pace, then you have the option of having your selection cooked right there! There is a menu with standard dining options, too (all delicious, by the way!), but where's the fun in that? 
This Doral seafood staple offers fresh fish flown in from Japan and fresh produce grown right at their Florida farm! The sushi and sashimi served at this modern Japanese pub are some of the freshest you'll find in the area.
If you're looking for some tried and true seafood, the Golden Rule Seafood is the place to go. This Perrine restaurant and market has been serving fresh South Florida seafood to loyal customers since as early as 1943, and the mere fact that this decades-old establishment is still going strong is a testimony to the quality of their wares.
Most of the seafood is locally sourced, but the restaurant and market also offer seafood selections from around the world. From fresh oysters to king crab to tuna and everything else you can imagine, Golden Rule Seafood is certainly the place to go for some high-quality seafood!
Wherever you decide to go for your seafood, just know that you're getting some of the best seafood in the country right near our luxury Miami apartments!
Enjoy!
Pin it!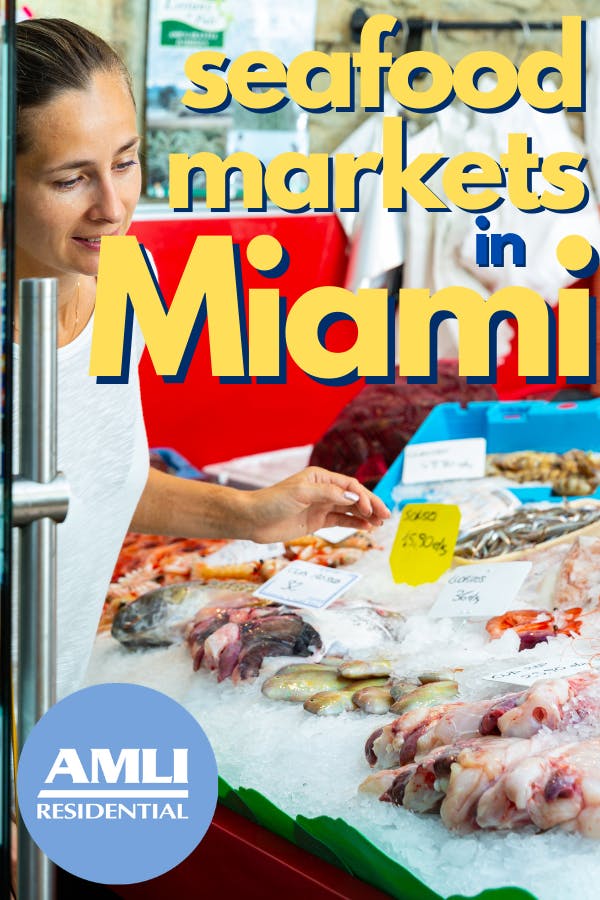 Featured photo courtesy Pixabay/blende12