If you're like me, then you love to be able to walk, run or cycle around your neighborhood. It's great to be close enough to places of interest that you don't have to worry about driving, parking or putting in gas, and it's always nice to be able to walk places if you need some fresh air and exercise.
Our Broomfield apartments are far away enough that you can avoid the hustle and bustle of busier towns, but that doesn't mean that there's nothing to do close by! You may be surprised at how much more you learn about your neighborhood, and you're sure to spend more time outdoors, too. It's a win-win!
So, here are a few things to do around Interlocken that will get you out and about!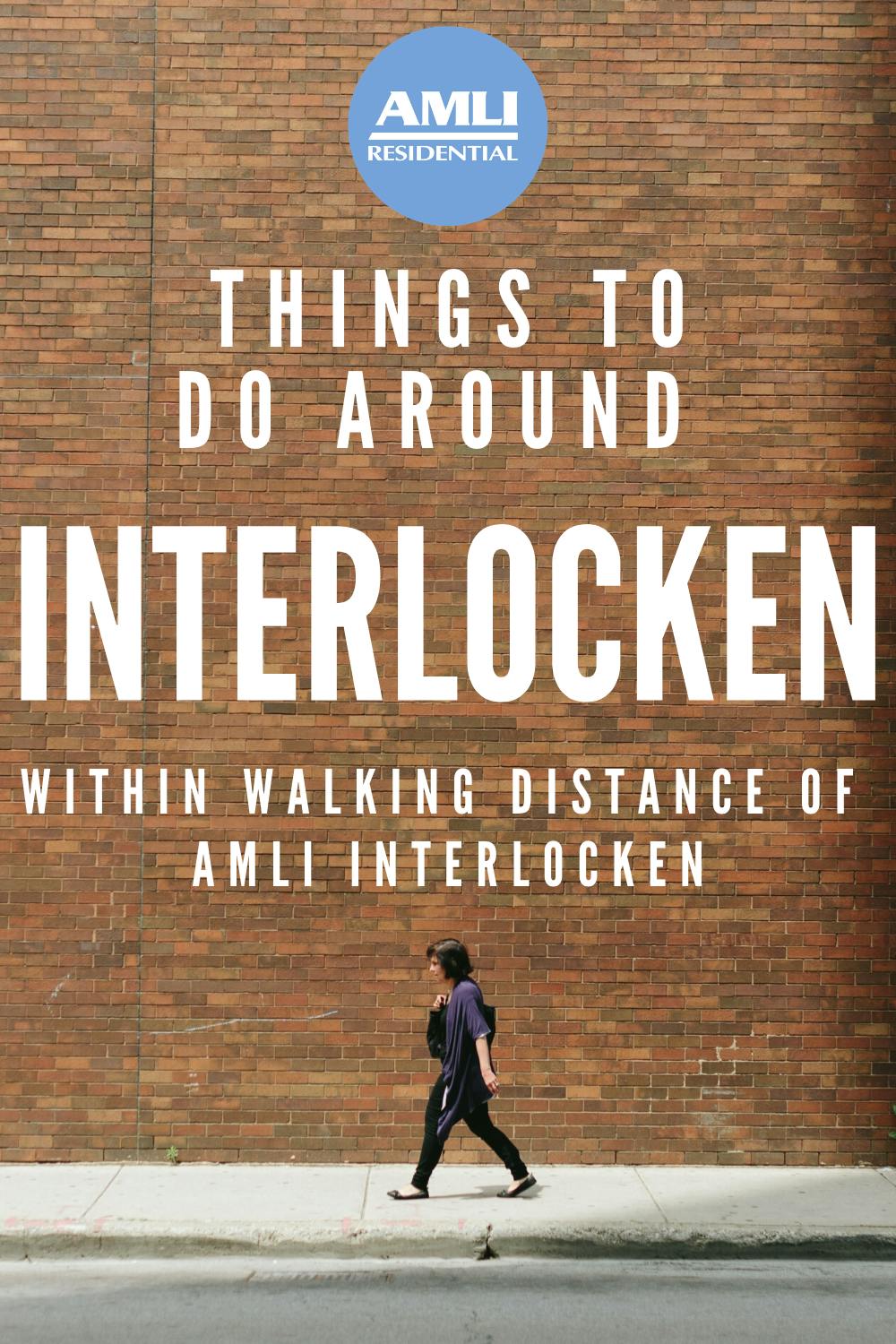 Things to do around Interlocken and Broomfield
Central HOA Park
You've seen this park a million times before, as many of you undoubtedly drive past it on your way to and from your apartment building. It's less than 2 minutes away, which is closer than most people can get to a park from where they live. You can picnic there, kick the soccer ball around, throw a Frisbee or go on a run on the pathway circling the lake! It's a beautiful, sunny area that's perfect for afternoon walks or evening strolls.
What makes a gym unique? It can be the trainers, the equipment, the price or the location. In this case, MBS CrossFit is all of those! MBS CrossFit operates out of an old airplane hangar next to the Rocky Mountain Metropolitan Airport, so it's not too out-there to say that this gym has the coolest views out there! You can watch airplanes take off while doing your pull-ups, and you can stare toward the Rocky Mountains in the Distance while you catch your breath after a tough set. It's located just a few blocks away from our Broomfield apartments, too, so it's about a 1.3-mile walk: the perfect distance for a pre-workout warm-up or a post-workout cool down!
Even though you've driven past this little place a hundred times before, there's nothing like forgoing the car and strolling down to meander through the mall. It's not quite as large as FlatIron Crossing, sure, but it's much closer and you never have to worry about parking!
You could run over to Noodles & Company as a reward for a hard workout. You could walk to Pier 1 Imports so that you aren't tempted to impulse-purchase a stylish pillow (or two, or three!) if only because walking back will look ridiculous. You could walk over to Qdoba Mexican Grill so that you can walk off all the cheese you just ingested. Or, you could incorporate a stroll to Starbucks into your daily work-from-home schedule.
Flatiron Marketplace is just a 1.1-mile walk away from our apartments near FlatIrons Crossing, so take advantage of your great location and go explore!
Everyone loves a good brunch spot. It's a fact! And luckily for you, there is one brunch restaurant in Broomfield that will see you coming back again. And again. And again!
It's about 1.3 miles away from our Broomfield apartments, which is the perfect distance away from a brunch spot. Why, you ask? Because you could run there with a friend for breakfast, you can stroll there with your family for lunch and, most importantly, you can walk off your mimosas (yes, plural!) on the way home from brunch.
You're welcome.
If we're talking about great locations within walking distance, then FlatIron Crossing is like the jackpot of neighborhood attractions. How often do you get to live within walking distance of over 200 retail stores and restaurants?
FlatIron Crossing Mall is about 1.7 miles away from AMLI Interlocken, which is either a half-hour walk or a 20-minute run, for those of you counting your steps. 
If you've never played disc golf, then this is a great course for a first-timer! If you have played before, then it's a great spot to hone your skills and really nail your next par. 
The East Interlocken Disc Golf Course can be found at the Interlocken East Park, less than a mile away from AMLI Interlocken (try say 'Interlocken' ten times fast!). 
If you're not into disc golf at all, then the park is still a great place to do a workout, have a picnic or do some yoga. Obviously, you can do whatever you want, but we're just trying to give you a starting point!
So, if you're at our apartments near FlatIrons Crossing and you're looking for places to walk, run or jog to, then hopefully this will offer more of a visual for how far away your neighborhood locations are. Being able to walk around your neighborhood is such a freeing and independent feeling, and you'll return home with an even greater appreciation of where you live than ever before.
Enjoy!
Pin it!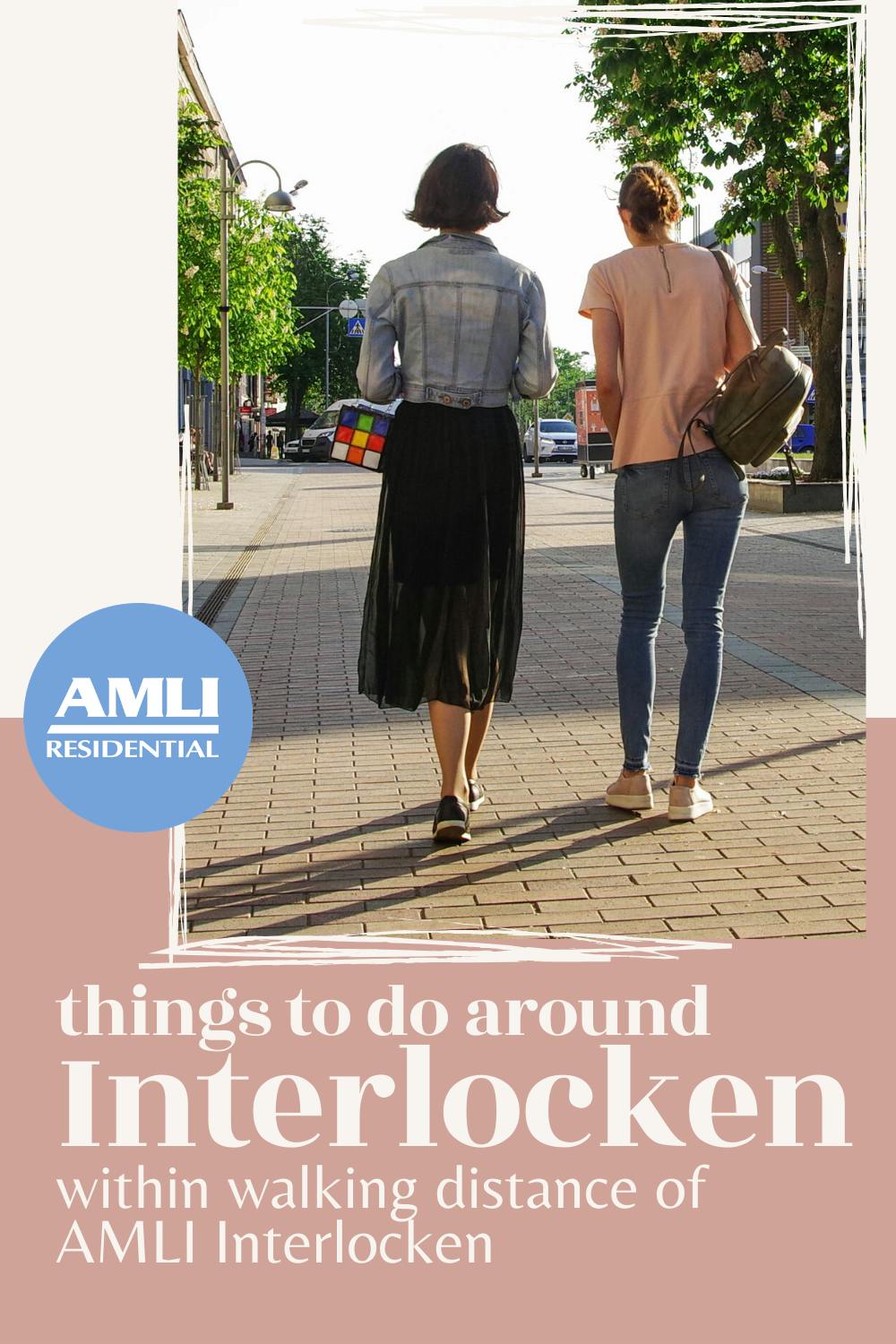 Featured photo courtesy Pixabay/cindydangerjones