Being a vegan can be tough sometimes. Being a vegan in the American South can be even tougher.
When food in the South consists of delicious meats, creamy soups and gorgeously-baked goodies, it can be tricky to find vegan options readily available. Luckily, there are heaps of vegan restaurants in Atlanta to choose from, and each is vastly different in cuisine, style and taste.
Here are some of the best vegan restaurants and cafes in Atlanta.
2140 Peachtree St. NW
Cafe Sunflower has two locations in Atlanta. The location in Buckhead has vegan options, while the location in Sandy Springs provides a 100 percent vegan menu.
1529 Piedmont Ave. NE
This vegetarian/vegan restaurant has been providing meatless Chinese meals since 2003. You've probably heard of it before, as it's one of Atlanta's favorite veggie restaurants.
565 Peachtree St. NE
Herban Fix serves vegan, vegetarian and meat options at its Midtown location. Plus, Herban Fix was picked as Atlanta's best vegan restaurant in 2016.
652 North Highland Ave. NE
Soul Vegetarian claims to be part of the largest chain of vegan restaurants in the world. It may very be that you're getting the best of the best.
2591 Piedmont Road NE, #1110
There's nothing better than juices, but there's nothing worse than cleaning up the mess it takes to make them. That's why Juiceheads ATL make your life easier by providing the yummiest juices, acai bowls, smoothies and plant-based burgers you could find.
5 W. Paces Ferry Road NW
Your Pie isn't 100 percent vegan, but it offers vegan cheese and gluten-free dough at all its locations. So the next time you get hit with a pizza craving, this is the place to go!
3420 Piedmont Road NE
This family restaurant uses recipes passed down through generations of Indian cooks. Try their vegan Chola or Punjabi Dal for some hearty, flavorful cuisine.
Lenox Square, 3393 Peachtree Road NE, #3058B
This restaurant's mission is to serve food that is both delicious and nutritious. The ingredients are sourced from farmers who are equally as passionate about good food and healthy living, and each ingredient is used with purpose and thought.
3393 Peachtree Road NE, #1105
Freshii's quick and easy meals make eating healthy both fun and convenient. Flavorful rice bowls, fresh smoothies and tasty wraps are just a few items on Freshii's menu, as well as noodles, juices and salad.
1055 Canton St., Roswell
The Plum Cafe strives to serve fully organic, non-GMO ingredients that are sourced locally from all-natural farms. Not all the menu items are vegan, but a large portion of them are, and boy do they sound tasty!
Well, there you have it! There's nothing like an Instagram feed to show off tasty meals, and there are plenty of those here to get you nice and hungry. Stop by any of these vegan restaurants in Atlanta and try out one of their signature vegan dishes. You'll be more than pleased with the results.
Being vegan doesn't have to be hard. It can be easy, fun and tasty, too!
Enjoy!
Pin It!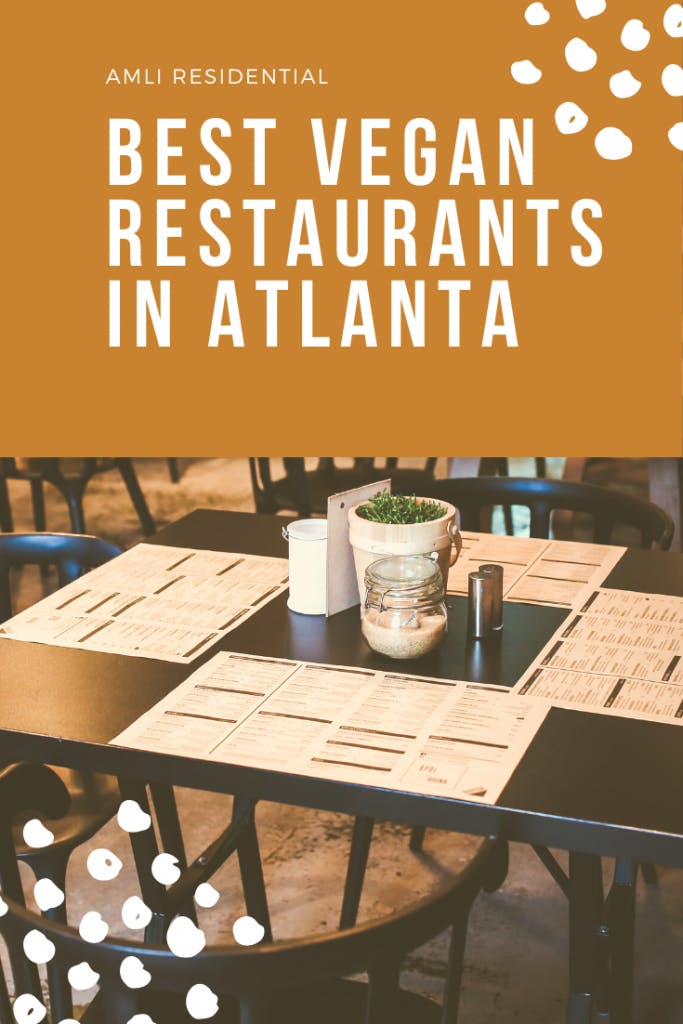 Feature photo courtesy Pixabay/Engin_Akyyurt