Every city has a few weird qualities. Sometimes, these strange facts present themselves as silly, outdated laws and interesting nuggets of history. The funnier the fact, the better.
You've read them before: weird laws that sound absolutely ridiculous, yet are penned by legitimate lawmakers in the pages of the city books. Most of these laws are not enforced. After all, it's not easy to arrest someone for cursing on a Long Beach mini-golf course (yes, that's a law). The area's history is littered with strange and silly laws that make for highly entertaining reading. The county repealed nearly 200 of these strange laws in the 1990s, but many of them still exist in the books of the law.
Here are a few Los Angeles County and Orange County silly facts and laws for you to enjoy:
Weird laws in Los Angeles
Los Angeles has prohibited zoot suits.
It's against the law for a balloon to fly more than 5 feet above ground.
It's illegal to bathe two babies in the same bathwater at the same time.
Backyard bullfights are outlawed.
If you allow two dogs to mate within 500 yards of a church, you could be fined up to $500 and could spend six months behind bars.
If you bath in someone else's bathwater, you are breaking the law.
Moths are not to be hunted under streetlights.
You may not lick a toad. This law came into effect after scientists discovered that some toads could secrete a poison that could make a person feel high.
If you sit on an outdoor restaurant table, you are breaking the law.
It's illegal to throw a Frisbee after a lifeguard asks you to stop.
It's against the law to cry on the witness stand in court.
College kids, rejoice, as it's against the law to charge admission to a house party.
One may not skateboard or roller blade through a courthouse or a library.
That's just the City of Los Angeles! Here are some strange laws which apply to surrounding cities and towns.
The playing of percussion instruments on the beach is illegal in Santa Monica.
In Pasadena, secretaries are not allowed to be alone in a room with their boss.
In Long Beach, no item other than a car is allowed in a garage.
You may not drive more than 2,000 sheep down Hollywood Boulevard at one time.
In Baldwin Park, it is illegal to ride a bicycle in a swimming pool.
There are also plenty of fun facts about Los Angeles that you might not know about. Most of these facts aren't particularly mind-blowing or fascinating, but they add a bit of humor and fun to LA's history.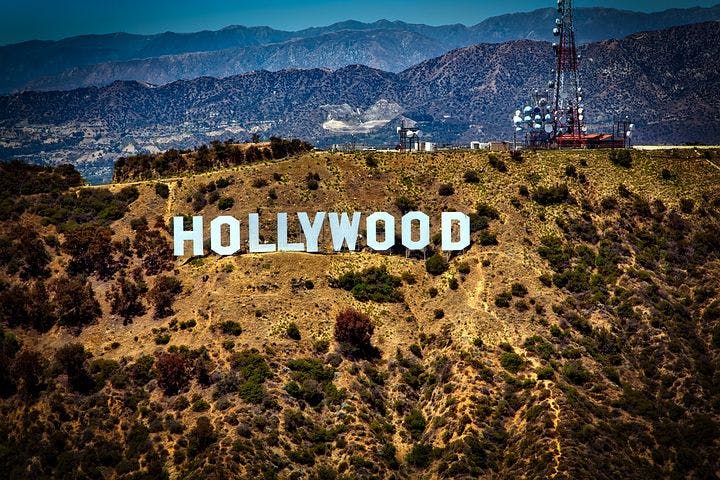 Interesting facts about Los Angeles
The Los Angeles coroner's office has a gift shop, which is totally a dead giveaway (*ba-dum tss*.)
Beverly Hills, despite its extravagant place in modern society, used to be a simple lima bean farm. Talk about a makeover!
There was a zoot suit riot in 1943, hence the law prohibiting zoot suits.
The largest boulder ever transported was moved to the L.A. Museum of Art in 2012. It took 11 days to move the 340-ton granite rock 85 miles.
Los Angeles' first name was El Pueblo de Nuestra Señora Reina de los Ángeles sobre el Río Porciúncula ("The town of our lady queen of the angels on the Porciúncula River").
Oil was discovered under what is now Dodger Stadium in 1892. Los Angeles used to produce 25 percent of the world's oil supply, and the oil field that the city rests above is the third-largest in the country!
In April 1926, it rained so hard that one inch of rain fell in just one minute.
The Hollywood sign used to be the Hollywoodland sign. It was an advertisement for a new real estate area in Tinseltown.
Los Angeles County is the most populated county in the United States, with over 10 million people living within the county lines.
L.A. is the home of the Internet. The University of California, Los Angeles sent the first wireless transmission to SRI in Menlo Park 50 years ago in 1969.
The distinct Los Angeles palm tree is actually a native of Southeast Africa and India.
The second-largest population of Jews lives in Los Angeles. The largest is in New York.
Because of its great proximity to Asia and history of Asian Immigrants, Los Angeles is home to the greatest variety of Buddhists in the world.
Good thing you now know all these totally-relevant laws about Los Angeles, right?
These laws and facts may not be applicable. In fact, they most likely aren't applicable at all. They are, however, amusing and intriguing, and they make great conversation pieces for your next social gathering. After all, everyone will feel much safer knowing that they are safe from zoot suits and sheep-stampedes!
So don't break these crazy rules, enjoy the fun facts about Los Angeles, and have fun in the City of Angels!
Pin it!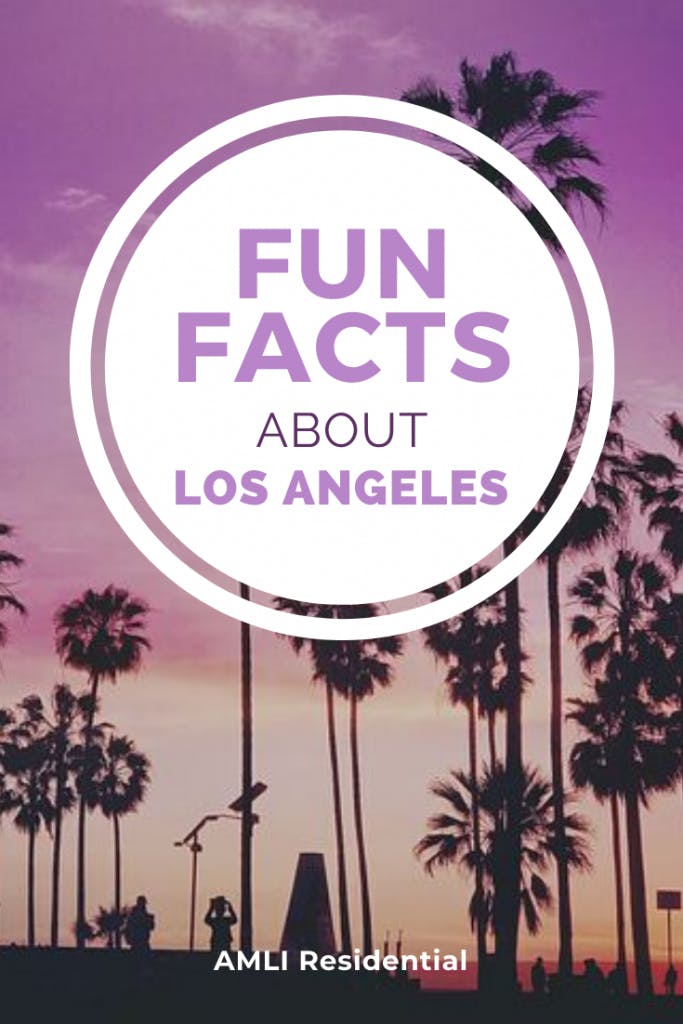 Feature photo courtesy Pixabay/PublicCo
Second photo courtesy Pixabay/12019