In a city where the sun is (almost) always shining, it's no surprise that locals and tourists alike use Austin as a place to get out, explore and involve themselves in the wide variety of activities that Texas offers. From attending local concerts to filling your stomach with unlimited food and drink options, you'll never find yourself without something to do. If you're looking for a change of pace and are interested in taking in Austin's beauty surrounding you, there are plenty of outdoor activities for you to fill your time with. From hiking to biking to swimming and more, we've compiled a guide for exploring Austin's outdoors. Make sure to add these to your itinerary!
2100 Barton Springs Road
Less than 3 miles from downtown Austin apartments and sitting across from Lady Bird Lake, Zilker Park creates the perfect combination of land and water for you to get outdoors and enjoy your day. Open daily from 5am-10pm, Zilker Park is a metropolitan lake covering more than 350 acres, providing plenty of room for walking, jogging, biking—you name it! No matter if you want to explore the walking trails, take a dip in natural springs or check out beautiful gardens, Zilker Park is a great place to unwind and take in the sunshine after a hectic week. Throughout the year, Zilker Park also offers a wide variety of events for you to enjoy with friends and family. Coming up? The ABC Kite Fest! Other events include:
To learn more about what events are offered, check here.
Located in Covert Park, Mount Bonnell offers stunning views of Lake Austin and the downtown skyline, providing you with plenty of photo opportunities and a simple way to get out of your apartment and explore. Known to be the highest point in Austin, Mount Bonnell stands at 775 feet tall. But no worries! You'll find yourself standing at the top after tackling a mere 102 steps. Even better? You can bring your pooch! Just be sure to remember water, sunscreen and snacks!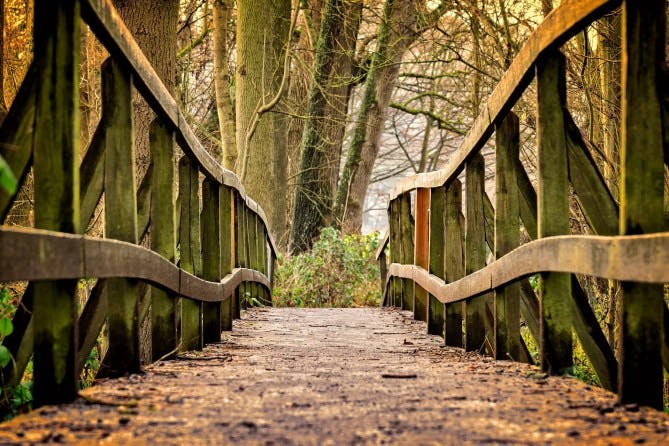 2389 Stratford Drive
With its mission to "increase awareness and appreciation of the natural environment," the Austin Nature and Science Center is located on the edge of Zilker Park. Offering both indoor and outdoor exhibits, the Science Center includes free admission and is open from 9am-5pm Mondays through Fridays, and from noon-5pm on Sundays. Explore the wildlife exhibits, check out the dino pit fossil dig, and use your shadow to tell the time at the human sundial! If you're interested in becoming more involved, the Austin Nature and Science Center offers both volunteer and internship opportunities. What are you waiting for?
24300 Hamilton Road, Dripping Springs
Part of the Balcones Canyonlands Preserve, the Hamilton Pool Preserve is a 50-foot waterfall plunging deep into a canyon and creating a watering hole for locals to enjoy. Once you've parked your vehicle, you'll walk a quarter of a mile leading to the Preserve, with hiking trails and picnic tables scattered along the way for your convenience. If you're interested in learning more about the history of Hamilton Pool Preserve, as well as becoming informed on the diverse plants and animals in the area, be sure to go on one of their guided tours, lasting roughly an hour. To secure your spot at the Hamilton Pool Preserve, be sure to make a reservation! Reservations are 1 per party, with a 5 parking fee upon entrance. Swimming is offered daily, however, there is not an active lifeguard on duty, so be sure to swim at your own risk. Water temperatures can also fall as low as 50 degrees Fahrenheit in the spring, so be sure to bring towels and warm clothes to bundle up in afterward!
Hamilton Pool Preserve is roughly a 45-minute drive from Southwest Austin apaartments.
Interested in more blogs like this? Stay up to date with the AMLI blog!