If you live in or near our luxury Atlanta apartments, then chances are that you've passed by more than a few branches of the Fulton County Library in your time in and around town. 
There are 34 library locations within Fulton County and the City of Atlanta city limits, stretching from Palmetto in southwest Atlanta to Alpharetta in the northeast. Each one of them offers not just a wide collection of books, magazines and audio content, but you can also use them to gain access to free museum tickets, school resources, study rooms, laptops, hotspots and even content from libraries all over the country! 
Here's how to get a library card from the Fulton County Library System and, more importantly, what you can do with one when you get it!
Services & resources available at Fulton County Library
How to get a Fulton County Library Card
A library card is such a small, simple thing, yet it grants access to a motherlode of information and resources that you just couldn't access without it! 
A library card means you can borrow books, download audiobooks, listen to music, checkout a laptop, visit a museum, get research assistance on a project and so much more —  all without costing you a dime!
If you live or go to school in Fulton County or within the city limits of Atlanta, then you are eligible for a Fulton County Library System library card at no cost to you. This includes educators who teach within those same limits.
Of course, this doesn't mean that living two minutes from the Fulton County line excludes you from all the wonders of the Fulton County Library System, it just means there's a $40 annual fee to gain membership. Not too bad, if you think about all the library has to offer!
To apply for a library card, head over to your nearest Fulton County Library System branch and bring some form of identification that shows your photo, name and address. A driver's license works best, but you can also use a combination of other documents such as a passport, utility bills, tax receipts, lease documents, voter registration cards or other forms of government-issued identification. 
And that's all there is to it! Here are some of the services and resources available to you and other library card holders in Atlanta.
What services does the Fulton County Library System offer?
Book checkout & interlibrary loan
Most of us are probably pretty familiar with using a library to check out a book or borrow a cool video game, but did you know that the Fulton County Library System has access to libraries all over the country, too?
Whether you're looking for a specific academic paper written by a scholar across the country, a sequel to a book that's not available at your library branch or some other specific item, you can put in a request for an Interlibrary loan (ILL) through the Fulton County Library System. Any other libraries participating in the ILL program across the country can lend books and resources to each other, and if your local library doesn't have a certain title, then there's a good chance that another library will! 
Once your account is vetted and the request is placed, you can have a physical copy of your requested book before you know it. Neat, huh?
CLASS PASS
CLASS PASS is a great resource for Atlanta Public School (APS) students from elementary school through high school, as well as educators within the APS system. 
Students utilizing CLASS PASS can gain access to additional activities, homework assistance, language programs, books, educational videos and more that's suited to their grade level, as well as access to the Fulton County Library System full catalog. Educators likewise gain access to learning resources, teaching aids, educational entertainment and more!
Laptop & hotspot checkout
We've all been there. We've had an important assignment, project, work email or meeting coming up when, for whatever reason, a hard drive fails, a Wi-Fi router breaks, a laptop battery fries or we spill coffee all over a keyboard. It happens. It sucks.
Thankfully, the Fulton County Library System has laptops and hotspots available for checkout to library card holders. This comes in handy when your computer is getting repairs, the internet provider is working on your fiber connection or you have a visitor who's looking to do some remote work while in town. Whatever you need it for and why, an extra laptop and hotspot can save the day in a pinch!
Study rooms 
Whether your Wi-Fi router decided to kick the bucket or you're just looking for a change in scenery, the Fulton County Library System-provided meeting rooms and study rooms are great resources for library card holders looking for a quiet space and an internet connection. 
The study rooms operate on a first-come-first-serve basis , but meeting rooms are reservable so you can plan out your meeting in confidence! 
Storytimes
Whether you want to incorporate an interactive reading session into your child's routine or want a pre-recorded reading session streamed straight to your home, the Fulton County Library System storytime resources are a great way to make reading and learning run and easy! You can choose from storytime sessions that incorporate dynamic questions and conversations between you and the child, or you can choose some easy, gentle stories to pop on the TV when you need a moment to yourself!
Partnership passes
Did you know you can check out tickets to local museums with a library card? 
Yes! The Fulton County Library System partnership program allows library card holders to check out tickets to a handful of amazing Atlanta attractions for free — at least once per year per household.
Here are some of the attractions that you can get passes to through the Fulton County Library System:
Research assistance
Whether you're looking up your ancestry, hunting down a government program or figuring out how to find funding for a non-profit, the Fulton County Library System has people to help.
The librarians and library staff are trained to not just help you find what you're looking for at the library, but also to guide you through the research databases and online programs that make researching niche topics much easier! 
If you haven't already got your library card, head to your nearest library location and get yourself set up for success in minutes! You won't regret it!
Happy reading!
Pin it!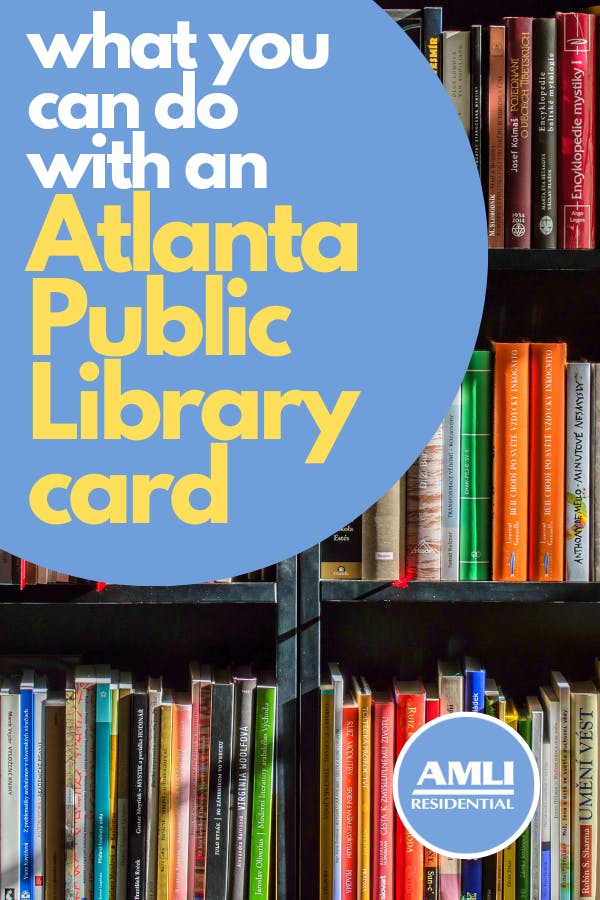 Featured photo courtesy Pixabay/LubosHouska