Chicago features heavily as a setting in the Western literary canon from the late 19th century to today. This blog post spotlights 16 worthwhile books set in Chicago that capture the essence of life or particular aspects of life in the city at various points throughout its history. Each of these books is written by an author with 21st-century perspectives and knowledge of the Windy City and its history.
47th Street Black
Bayo Ojikutu, 2003
Teenagers JC and Mookie stumble upon the body of a media informant in their violent, underserved South Side neighborhood. This propels the duo to local celebrity status overnight. Ojikutu's novel garnered the Washington Prize for Fiction and won the Great American Book Contest.
Building Stories
Chris Ware, 2012
Comprised of 14 different volumes, Chris Ware's masterpiece of a graphic novel is wildly captivating. The intricately-woven collection tells the stories of the residents of a three-flat Chicago. Yet another unique thing about Building Stories is that readers can absorb the volumes in any order.
Caramelo
Sandra Cisneros, 2002
Sandra Cisneros is best known for her coming-of-age novel The House on Mango Street, one of the most celebrated novels ever set in Chicago. Cisneros' 2002 novel Caramelo is inspired by her childhood in Chicago and the annual road trip her family took to visit "Awful Grandmother" in Mexico City. Caramelo is an intimate tale that has its sad moments, but also features ample humor.
Chasing Vermeer
Blue Balliet, 2014
This is the first of four novels in a young adult mystery series that follow two young Hyde Park residents on a series of wild adventures. In Chasing Vermeer, Petra and Calder draw on their intuition, problem-solving skills, and knowledge of Dutch painter Jan Vermeer to solve an international art scandal they find themselves wrapped up in.
Chicago: A Modern Arabic Novel
Alaa al-Aswany, 2007
This gripping novel offers a glimpse into the shared experience of Egyptian students at UIC following the events of 9/11. Following the tragedy, the story's protagonists find they're viewed and treated differently by their fellow Americans. Egyptian writer al-Aswany's thoughtful novel is set in Chicago's Near West Side, a residential area for UIC students and residents.
The Chicago Way
Michael Harvey, 2007
Talented detective fiction writer Michael Harvey delivers twists, turns, and plausibility of a degree not often attained in this genre. This is the first in Harvey's "Michael Kelley" series. There are now five novels in Harvey's mystery series.
Crossing California
Adam Langer, 2004
Adam Langer's 2005 novel paints a vivid picture of life in the traditionally Jewish far north side neighborhood of West Rogers Park, with an emphasis on the coming-of-age experience.
The Devil in the White City
Erik Larson, 2003
The 1893 World's Columbian Exposition is the backdrop for Erik Larson's thriller, one of the most recognizable and best-selling books set in Chicago. This page-turner is a work of nonfiction. But The Devil in the White City is just about as riveting as any fictional story ever set in Chicago. Much of the action takes places in Englewood, where the novel's villain rents a hotel room.
The Evolution of Bruno Littlemore
Benjamin Hale, 2011
Benjamin Hale's aptly named debut novel is told from the perspective of the world's first chimpanzee to develop the ability to speak. Set primarily in Chicago's Lincoln Park Zoo, Hale's novel takes the reader on a roller coaster ride of emotions.
Generosity: An Enhancement
Richard Powers, 2009
A young Algerian woman is seemingly happy all the time. Her creative nonfiction professor finds this fascinating. He also finds her fascinating. But Generosity is more than a tale of forbidden love. Richard Powers' novel examines whether unlocking "the happiness gene" would prove more beneficial or detrimental to humankind.
The Great Perhaps
Joe Meno, 2009
Acclaimed Chicago writer Joe Meno's novel The Great Perhaps provides a glimpse into the complexities of modern-day family life and humankind's search for meaning. Following the dissolution of his marriage, paleontology professor Jonathan Casper confronts his cowardice. Meanwhile, his eldest daughter begins sympathizing with Marxist rebels. Her younger sister restlessly searches for answers about the existence of a higher power. And Jonathan's aging father decides he will utter no more than 10 words each day. The Great Perhaps is set in Hyde Park.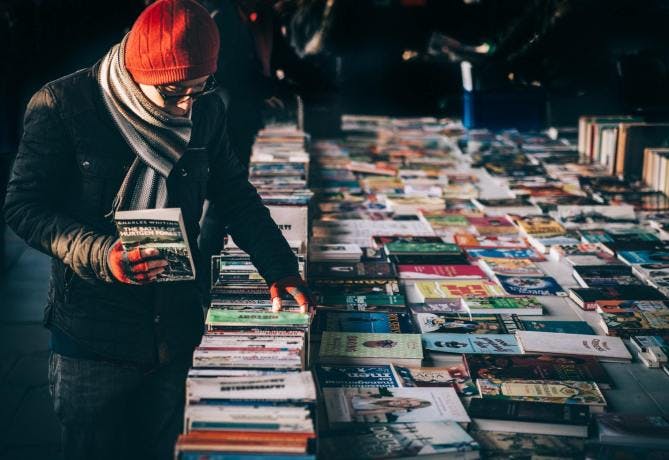 Hairstyles of the Damned
Joe Meno, 2004
Another Joe Meno novel, Hairstyles is praised for its readability and relatability. The third Meno novel to feature protagonist Brian Oswald, it is set on Chicago's South Side. Hairstyles details the journey of a high school outcast's struggle to pursue express himself and pursue his passion for punk rock.
I Sailed with Magellan
Stuart Dybek, 2003
Set in Chicago's Little Village neighborhood, Dybek's follow-up to The Coast of Chicago and Childhood is a collection of heartwarming stories. Although they feature different characters and themes, the stories are tied together by a young, Polish-American narrator named Perry Katzek.
The Lazarus Project
Aleksander Hemon, 2008
In 1908, Chicago's police chief shot an Eastern European Jewish immigrant on his front doorstep. No proper motive is identified. A hundred years later, brilliant writer Aleksander Hemon explores the homicide through the lenses of a young Eastern European writer and a war photographer from Sarajevo. Together, they seek seek to recreate the events leading up to the crime scene and the crime that followed. The Lazarus Project was a National Book Award finalist and New York Times notable book of 2008.
The Middlesteins
Jami Attenberg, 2012
Set primarily in Chicago's Anderson neighborhood, The Middlesteins is a tale of family dynamics in Midwestern America. This Jami Attenberg novel revolves around food and the sometimes earth-shattering hold it has over people.
The Time-Traveler's Wife
Audrey Niffenegger, 2003
Niffenerger's debut novel is probably the most popular book ever set in Chicago. This heart-wrenching love story followers a librarian with a congenital time-traveling condition and his artist wife through time spent together and separate, primarily in Near North Chicago and the Chicago Loop. The Newberry Library, Berghoff, Fine Arts Cafe, and the now-defunct Ed Debevic's all make appearances. Niffeneger's runaway bestseller earned several literary award nominations. It won the British Book Award, Exclusive Books Boeke Prize, and ALA Alex Award.
Like what you just read? Why not subscribe to the AMLI Blog so you don't miss another post?