Independence Day recipes are undoubtedly clogging your Pinterest feed at the moment. Or, at least, they're starting to creep their way onto your feed slowly but surely. 
The thing about 4th of July food is that it's not too different from foods you would eat on a regular basis throughout the year. There's cake, hot dogs, hamburgers, brownies and practically any other summery foods you can think of. If you're looking to turn your regular recipes into some memorable and festive Independence Day party recipes, then you've gotta go for an extra touch of patriotism.
Essentially, you've got to add a bucket-full of red, white and blue. 'Cause, you know, 'Murica.
Here are a few 4th of July recipes that are sure to be a hit at your Independence Day gathering!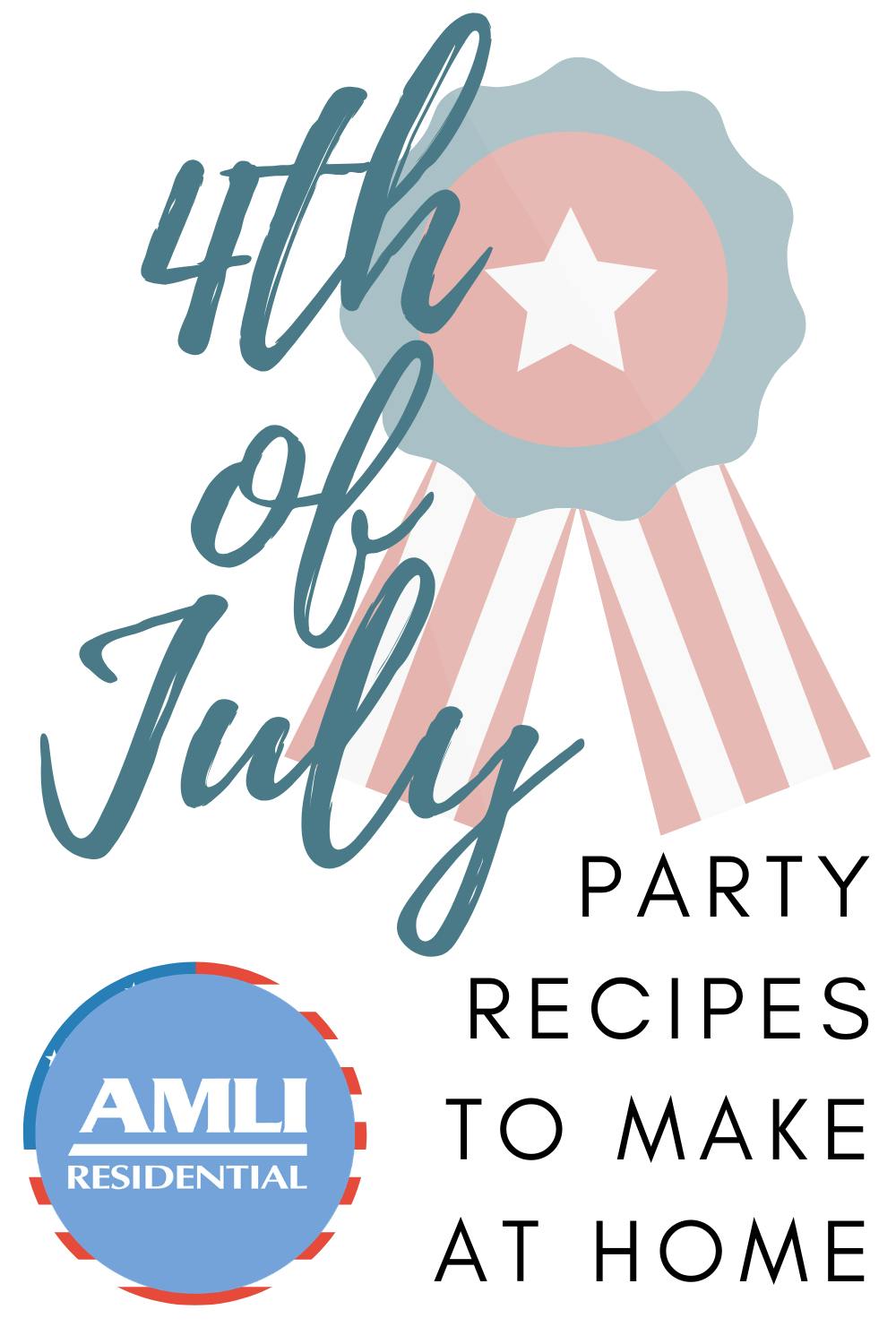 4th of July party food recipes
Red, white and blue flag surprise cake
What's better than a festive flag on top of a festive cake? 
A festive flag INSIDE of a festive cake!
Slicing into this American flag cake will reveal a tasty and artful flag on the inside, and it's sure to wow your guests with each and every slice. It's a classic 4th of July American flag cake, and it's easier than you might think.
Give this American flag cake a go using the video below as a guide!
4th of July Oreo balls
Milk and cookies: the quintessential nostalgic treat. Combine them and you get cookies and cream, which is most perfectly expressed in the classic Oreo. 
Oreos can be incorporated into practically any sweet treat nowadays. One of these easy-peasy Oreo treats to make at home is the Oreo ball which, speaking from personal experience, is one of the tastiest cookies and cream treats you can whip up in under 20 minutes. 
Oreo truffles are made from crushing Oreos into a powder and mixing them with cream cheese. This mixture is then rolled into balls and covered in chocolate, and voila! You've got an easy no-bake dessert that is affordable, easy and, most of all, tasty. You can personalize these Oreo truffles by adding food coloring to the cookie mixture or the chocolate.
To make 4th of July Oreo balls, use golden Oreos and color the mixture red or blue (or some of each). Cover the balls in white chocolate and toss a few festive sprinkles on top for an extra touch of Independence Day festivity. 
Use this July 4th Oreo balls recipe to make your next 4th of July party one to remember!
American Flag pie with blueberries and strawberries
What's more American than the flag and some good ol' fruit pie? 
Making an American flag pie might sound intimidating, but it's a fairly easy recipe that looks like a professional chef's creation! Buy a pre-made frozen pie crust and some fresh fruit and you're practically halfway there!
Of course, making a decorative pie means that you can really go wild with flavorings and patterns. You could go for an apple pie or peach pie, or you could make all stars or all stripes. The point is that you aren't limited to making a red and blue pie with stars and stripes, but you will certainly stand out at your next 4th of July party if you do!
Here's an easy American flag pie recipe that you can use!
4th of July sugar cookies
If there's one recipe that can be personalized for every single occasion imaginable, it's a good old fashioned sugar cookie recipe! 
Here's our fool-proof sugar cookie and royal icing recipe that you can use to make whatever your patriotic heart desires. You could do an assortment of stars and stripes, you could do flags, you could do fireworks or you could do highly-detailed cookie versions of George Washington! The options are endless!
4th of July sliders
I guess we've got to add at least one Independence Day recipe that isn't a dessert! Making sliders is a quick and easy way to feed plenty of people and make a lasting impression at your 4th of July party. 
Making 4th of July sliders is no different than making any other type of slider, as there's not much you can do to change the colors or structure of a good slider. You can, however, embellish the little guys with small flags on toothpicks, just to add a little extra flair to your presentation!
Here's a link to a bunch of different slider recipes you can use for your 4th of July party!
4th of July fruit skewers
If you're looking for something a little healthier and more kid-friendly than sliders or sugar-packed cakes, then fruit skewers are a great snack that is fresh and fast to make. 
Add a touch of fresh fruit to your 4th of July buffet bar with a patriotic display of fresh fruit fireworks! Use a star-shaped cookie cutter to cut out stars from slices of watermelon, then use blueberries and bamboo skewers to assemble these fresh, fun fireworks! Or, make an impressive American flag display using blueberries, raspberries and mini marshmallows.
Obviously, you can make fruit skewers out of whatever fruit you like best, but these are a great addition to your red, white and blue decor. Plus, you get to snack on all the leftover fruit pieces!
We hope that you enjoy your 4th of July party and that these 4th of July recipes are as fun and tasty as you're hoping them to be! 
Enjoy your Independence Day!
Pin it!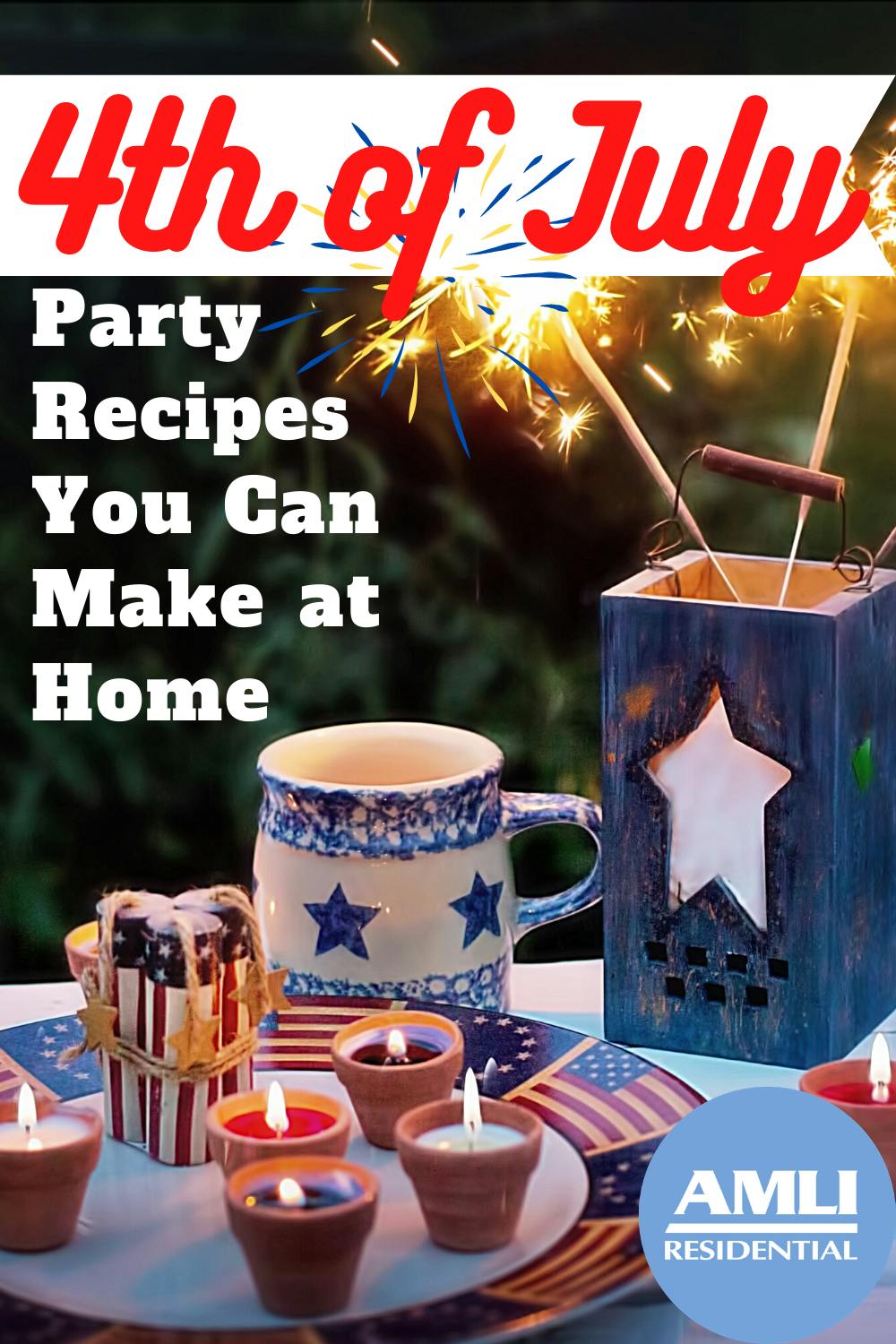 Featured photo courtesy Pixabay/JillWellington