Dallas is a place of great innovation! 
From the first slice of German chocolate cake to the first calculator to the first snow cone ever to grace this green Earth, Dallas inventors have been gifting the world with their genius and inventions ever since the city's earliest beginnings!
Here are 5 things that were invented in Dallas within the last century or so that have changed the way we live for the better!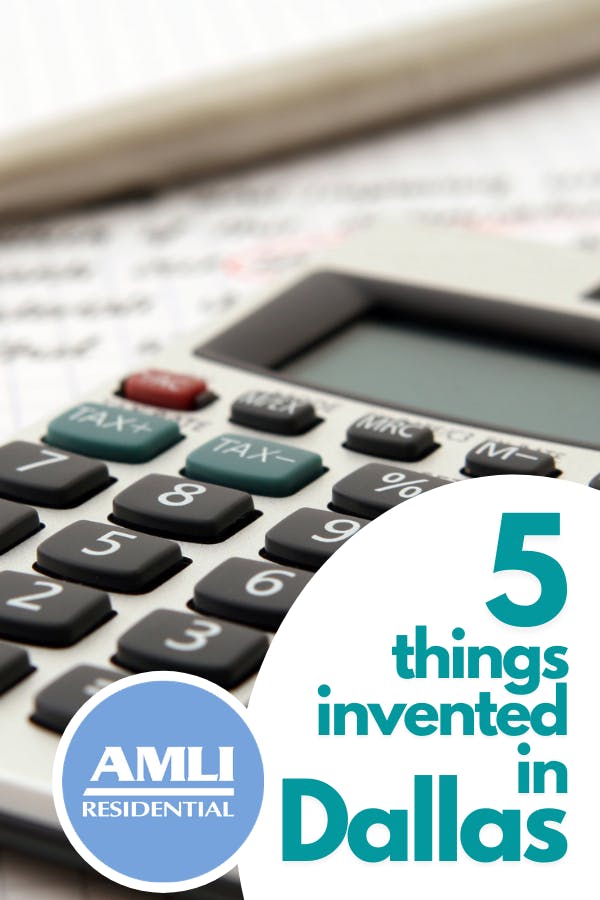 5 things invented in Dallas
Snow cones
Thank Dallas inventor Samuel Bert next time you indulge in an ice-cold snow cone on a hot summer's day. 
Bert, affectionately known as "King Sammie" to locals, debuted his brand-new crushed ice treat at the State Fair of Texas in 1919, much to the delight of fair-goers and children alike. His flavored ice was a huge hit, and by the next year he had invented a snow cone machine that greatly increased his shaved ice production. 
Bert's invention took off all over the country, especially after ice-boxes became available to more and more businesses. The rest, as they say, is history. 
Drive-thru
We use drive-thrus today almost as easily as anything else, but back in the early 1920s and 1930s, the practice was unheard of. After all, cars were only just becoming more accessible to the average consumer. In Dallas, though, entrepreneurs were quick to jump upon the new opportunities presented by the thriving automobile industry. 
In 1921, co-owners Jessie G. Kirby and Reuben Jackson of Kirby's Pig Stand built their first drive-in location, which proved to be hugely popular. Ten years later, the location also debuted the world's first drive-thru window.
Drive-thru food wasn't the only speedy service invention Dallas is credited with. In 1938, architect George Dahl incorporated a drive-thru window into his design for the new Hillcrest State Bank in University Park. Unfortunately, the bank was demolished in 2017 to make way for a new plaza, but its contribution to the modern banking industry will remain in the history books for years to come. 
German chocolate cake
Unlike the name implies, German chocolate cake was not actually invented in the European nation, nor is it named after it! Rather, the delightful treat is a Dallas invention dating back to the 1950s. 
On June 3, 1957, the Dallas Morning Star published a recipe for German Chocolate Cake under its popular "Recipe of the Day" section. The woman who submitted it, Mrs. George Clay, named the cake after the bar of baking chocolate used in it, which was invented by Sam German of The Baker Chocolate Company. 
Doritos
These triangular pieces of crunchy gold are aptly named after the Spanish word "doradito," meaning "little bits of gold."
Back in 1961, Dallas-based Frito-Lay's Marketing director Archibald West was vacationing in San Diego where he tried some fried tortilla chips from a little shack. Although he was sure that these fried chips could be of great potential to his company, his bosses didn't share the same sentiment. Never one to give up on a dream, though, West discreetly spent years developing flavors, recipes and marketing strategies for his new chip, testing them in California markets. When he determined that the new snack was a success, he officially introduced the brand-new Doritos to the Frito-Lay market in 1966. Since then, over a hundred flavors of Doritos have made it to consumers' hands. 
Hand-held calculators
If you remember using the TI-84 in Algebra class— or any calculator, really— then you have a Dallas inventor to thank!
Prior to 1967, calculators were massive, heavy things that had to be plugged into an electrical source to operate. These calculators weighed upwards of 50 pounds and cost over $2,500, which, adjusting for inflation, is around $20,150.00 today. Imagine using one of those for high school algebra!
Thankfully, Dallas inventor and electrical engineer Jack Kilby developed the world's first hand-held calculator in 1967 while working at the Texas Instruments' Semiconductor Research and Development Laboratory. Kilby had always envisioned a calculator that, unlike its bulky predecessors, could be easily accessible in any work environment and fit neatly in a drawer or on a desk. 
This first calculator was incredibly popular because of its size and affordability, and all of us who weren't good at math in school owe our lives and sanity to Jack Kilby!
With so much history in Dallas' past and so much more yet to come, it's no surprise that the city will continue to offer the world its best and brightest in every area of life. Who knows? Maybe someone in our Dallas apartments will be the next big thing!!
Enjoy!
Pin it!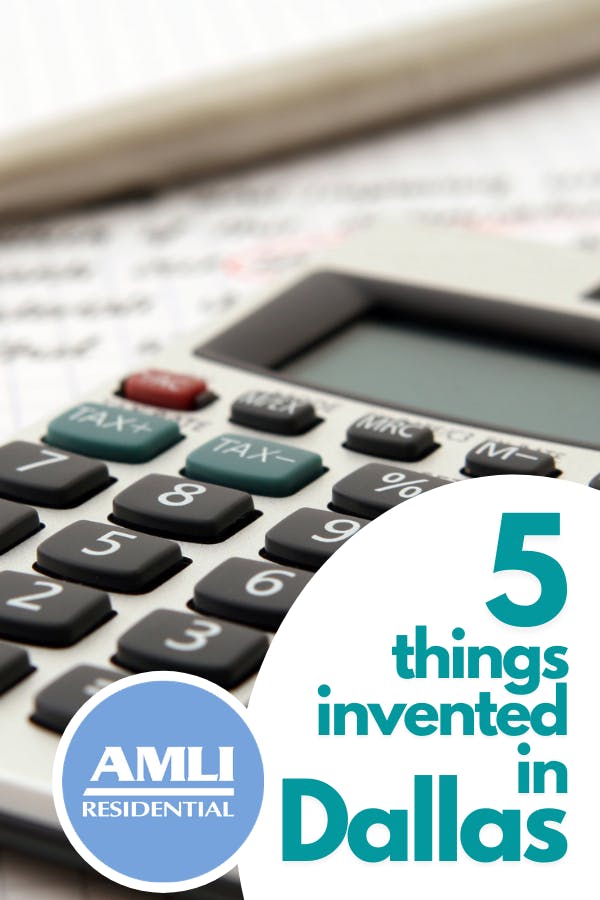 Featured photo courtesy Pixabay/Shutterbug75