What's better than hanging out with your friends?
Getting together to share some local beers at a dog-friendly brewery so you can bring your best fluffy friend too! 
Denver has some of the best beer around, and it's made even better when you can bring your dog along. Here you will find several top breweries with pet-friendly patios, as well as a few that have pet-friendly indoor spaces. If you live in or near our luxury Denver apartments, definitely check them out!
7 Denver breweries you can bring your dog to
Neighborhood: Midtown
Location: 1675 W. 67th Ave., #100
Specialties: Diablo Fuego, Dame Blanche, Blondy Blond (artisanal Belgian-style brews)
What began as a hobby with home-brewing, the co-founders of Bruz Beers have established great pride in the beer they serve. Their passion for excellence with artisanal crafted brews is apparent in each of their beers, some of which take as long as three years to fully mature! 
You can find Bruz Beers downtown as well as in Midtown, but only the Midtown location is dog-friendly indoors. While you savor your beer and the food from daily rotating food trucks, they also offer dog food bowls prepared by a local restaurant. 
Membership to their Badass Belgian Beer Club gets you amazing deals all year long — such as Happy Hour pricing at all hours! Besides producing craft beers, Bruz Beers is also committed to sustainability and doing their part for planet earth. From recycling whenever possible to conserving water to donating spent grain to local farmers, Bruz Beers strives to be as eco-friendly as possible.
Neighborhood: RiNo
Location: 6021 N. Washington St.
Specialties: Mountain Haze ( New England Hazy IPA), Nightmare Fuel (Stout), Pils (German-style Lager)
With two locations in the trendy River North Art District, you are sure to find a seat at River North Brewery. Only the North Washington Street location is pet-friendly inside the taproom, but both locations happily welcome your dog friends on the patio when weather is agreeable. 
At River North Brewery you will find a vast selection of tasty brews ranging from barrel-aged stouts to IPAs to Belgian-style brews and more. Both locations have rotating food truck schedules on the weekends to bring you local eats and cuisine, though you are also welcome to bring your own food or order from local restaurants. Once you fall in love with their beers and welcoming environment, you'll be quick to join their beer membership, giving you exclusive access to single-cask bottles and amazing discounts on tap all day, every day.
Neighborhood: Between Windsor & Indian Creek neighborhoods
Location: 1338 S Valentia St., #100
Specialties: Mexican Style Chocolate (Stout), That Tree is Far Away (Sour), Sombremesa (Pale Ale)
For more than a decade, Copper Kettle Brewing Company has been serving exceptional beer to you – their friend, neighbor and Denver community member. The inspiration for a local neighborhood bar came from a trip to Germany where the owners were immersed into a beer community that strived to not only serve quality beer, but to serve their town and know the names and stories of those they served. 
From creating their award-winning Mexican Chocolate Stout to being featured in USA Today, Copper Kettle Brewing Company keeps their community at the heart of their business. They work alongside local vendors to provide food trucks almost every day of the week for your enjoyment. Friendly pups are allowed inside, so bring your dog, grab some friends, and get ready to be welcomed into the Copper Kettle Brewing Company family.
Neighborhood: River North Art District
Location: 3120 Blake St., Unit C
Specialties: Key Lime Pie Cream Ale, Chocolate Peanut Butter Cookie (Blonde Stout), Golden Luscious (Sour)
Co-owners Andrew and Nato created craft beers out of the need to find a beer that fueled their adventurous lifestyles without weighing them down. They coined the term "Uniquely Crushable" to describe the unique flavor profiles and incredible drinkability of their beers. 
Light snacks are always available at their brewery, or you are welcome to bring in food from other local vendors. Stop by to try any of their flagship beers or one of the rotating experimental beers for a unique experience!
Neighborhood: Northwest
Location: 4970 Lowell Blvd.
Specialties: Prospector (American Lager), Coconut Porter, Bunny Slope (Blonde Stout)
This woman-owned brewery is community-focused while keeping their outstanding beer at the center. Keep an eye on their event calendar to see what sparks your interest with weekly trivia and open mic events. Not only are they generous in sharing their craft with you, but they also donate $1 per pour to nonprofits selected by the staff. 
Neighborhood: Northwest Denver
Location: 3257 Lowell Blvd.
Specialties: De Nile IPA, Beyond the Pale (New England Hazy IPA), None More Black (Black IPA)
Considered to be one of Colorado's first microbreweries, Oasis Brewery offers classic beers to entice new beer drinkers as well as pours pleasing to the seasoned enjoyer of beer. They also provide complimentary covered parking and a spacious patio open year-round!
If you bring your dog, don't forget to buy a dog treat so your pup can enjoy a snack while you enjoy yours from their kitchen. Of their five flagship beers, four have won medals from the Great American Beer Festival.
Neighborhood: Highland
Location: 2540 19th St.
Specialties: Dunkel (German-style Dark Lager), Hefeweizen (Bavarian-style Wheat Ale), IPL (Hoppy Lager)
Prost Brewing Company is German through-and-through. Their goal is to maintain their German heritage and share the traditional German brews with you — all while maintaining the original quality of the drink. By sourcing sustainably grown hops straight from Germany, using traditional brewing techniques and honoring the brewing process, they are proud to share beers that don't compromise on flavor. It's always Oktoberfest when you visit Prost Brewing Company!   
Cheers!
Pin it!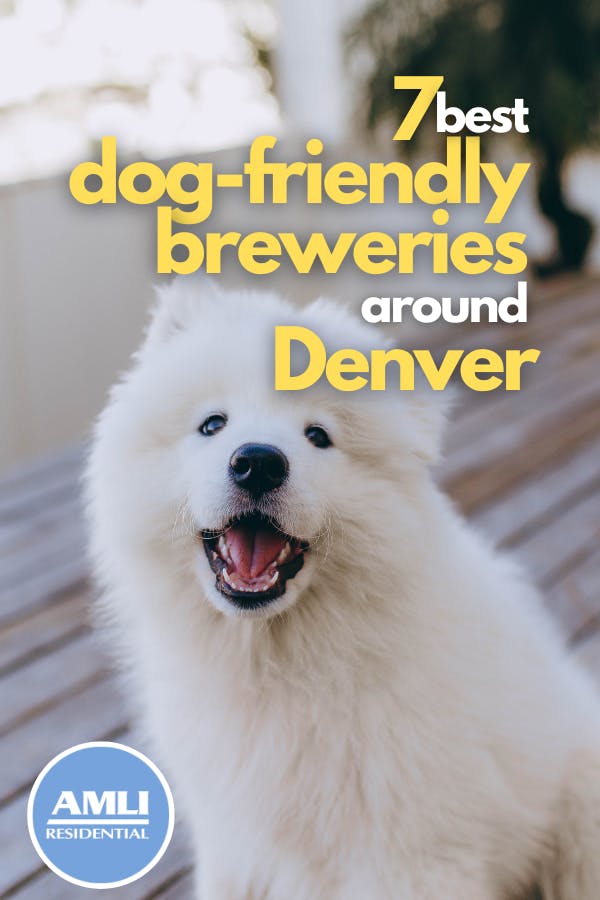 Featured photo courtesy Pixabay/Life-Of-Pix