If you live in our Austin apartments, then you already know first-hand how much art and culture the city generates. Austin is the live music capital of the world and has long been a city that fosters creativity and is a haven for artists all over. 
So many famous artists have called Austin home, from Janis Joplin to Stevie Ray Vaughan to Matthew McConaughey to Tom Ford and a many other public figures. 
In addition to music and art, however, Austin is also a popular filming location for many movies and TV shows. It's easy to see why, too; Austin has a vibrant downtown, historic structures, beautiful nature, great weather and plenty of space around the city. You could film an old-timey western on one block and a romantic comedy on the next, and there wouldn't be a single issue. 
Here are some of the most popular movies filmed in Austin over the years. And, who knows? Maybe the next one will be filmed close to your very own luxury apartment!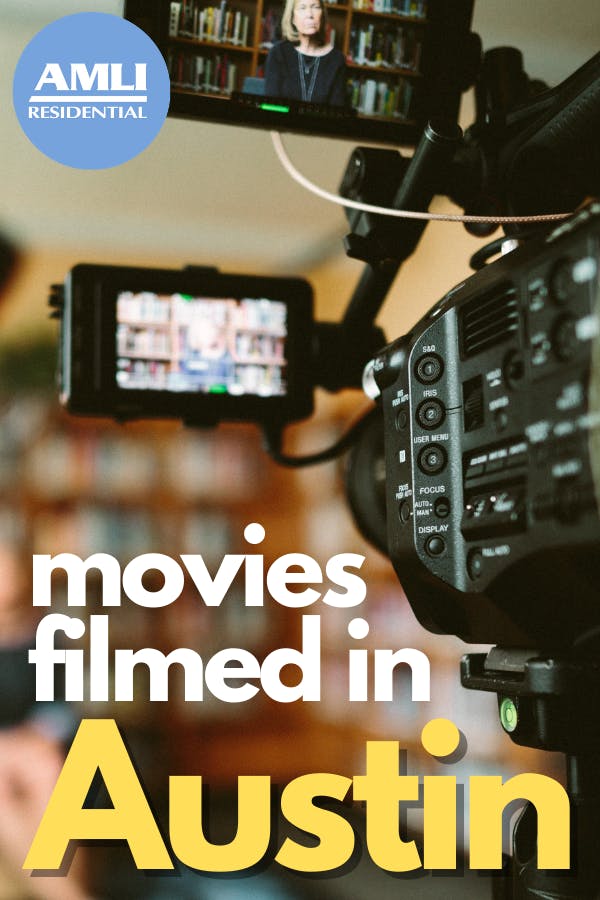 Movies filmed in Austin
2010 
A young girl seeking revenge for her father's murder recruits an ex-lawman to hunt down the man responsible. The search is fraught with the shootouts, wilderness, murder and intrigue that's made the story a timeless classic. 
For this 2010 reboot of John Wayne's famous 1969 American Western, it only made sense to use Austin's surrounding landscape as the backdrop for the vengeful tale. You can even spot a block of 9th street early on in the movie, where it's been re-designed as an old wild west town.
2001
If you '90s kids didn't think that this movie was the biggest deal since sliced bread, then have you really lived?
The escapades of the Cortez kids, Carmen and Juni, center around their search for their missing secret-agent parents. With gadgets and gizmos that blew the collective mind of every kid who watched the film, the spys' kids frantic search took them to luxurious hotels (filmed at the Omni Austin), spy stores (filmed on West Fourth Street) and a tricked-out spy mansion (the Trois Estate near the Emma Long Metropolitan Park). 
1993
This heartwarming tale about a small-town family is set in a fictional Iowan town but filmed just outside Austin. The film follows a teenage Gilbert (played by Johnny Depp) as he navigates looking after his mentally-challenged younger brother (Leonardo DiCaprio) and his immobile mother. When Gilbert finds love, his life starts changing faster than he can keep up. 
You can see the Grape family homestead, the water tower, the insurance building and the grocery store in and around Manor, Texas.
1974
It makes sense that this shocking horror movie was filmed in Texas, but did you know that the terrifying farmhouse where the chainsaw-crazed killings took place is just north of Austin? The dilapidated structure, which once stood on Quick Hill Road, was moved to The Antlers Hotel grounds and restored as a restaurant, meaning that you can eat your eggs and bacon in peace with only a small chance of vicious attacks.  
Watch the trailer for the restored film here. It's pretty creepy, so be warned. 
1993
No matter how times change and society evolves, every young person lives through a coming-of-age time period of life. One of the best ways to glimpse this common thread weaving through humanity is by watching the movies that explore these bits of human life. 
"Dazed and Confused" follows a group of middle-schoolers and high-schoolers as they navigate the social and personal challenges of, well, growing up. You can recognize Top Notch Burgers, the Moonlight Towers, Burger Stadium and West Enfield Neighborhood Park as the setting for many scenes in the movie.
2000
Although set in New York City and San Antonio, this Sandra Bullock comedy was mostly filmed in Austin. The glamorous St. Regis hotel in the movie was actually filmed in the Driskill Hotel in downtown Austin, and the iconic pageant scenes were shot in the Bass Concert Hall in University of Texas at Austin. 
2009
Fun fact: the name for the fear of Friday the 13th is called paraskevidekatriaphobia!
If you aren't too much of a paraskevidekatriaphobiac, then you can go check out the real-life locations seen in 2009's creepy film. Although most of the filming was done at a private residence in Wimberly, Texas, you can see the backcountry gas station location at Bubba's Gas Station.
The amount of movies and TV shows being filmed in and around Austin is growing steadily each year. Austin's got some great scenery and great culture that keeps artists and creators coming back for more, so keep an eye out for any film crews around! You never know what blockbuster will have your favorite local spots in the background. 
Enjoy!
Pin it!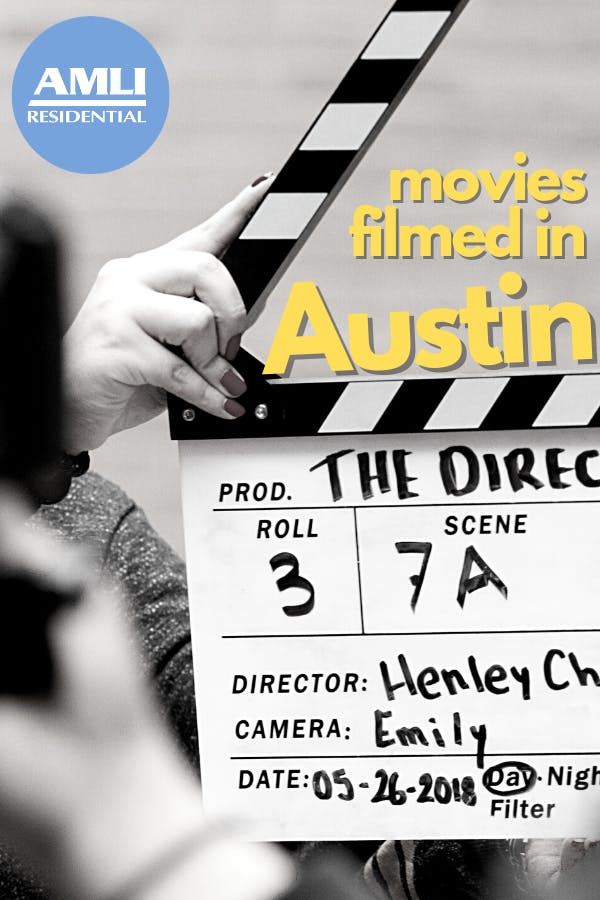 Featured photo courtesy Pixabay/inthepewsshow