If you live in any of our Dallas luxury apartments, then you already know what an amazing and influential city it is you live in. If this list of famous people from Dallas does anything, it will remind you just how much history and culture Dallas is home to.
8 Famous People from Dallas
Out of all the actors on the big screen nowadays, Owen Wilson will always stand out among them all with his unique personality and style. Although he was born and raised in Dallas, the golden-haired star kicked off his acting career when he met filmmaker Wes Anderson at the University of Texas at Austin. Since then, he's acted, produced and been screenwritter for many films, including "The Royal Tenenbaums," "Zoolander," "Starsky & Hutch," "Midnight in Paris" and "Night at the Museum." 
Check out this great article by The Dallas Morning News on the Dallas native's top five movies!
Melinda Gates is best known as the wife of Microsoft founder Bill Gates, but she is a formidable woman in her own right, too. In 1999, Melinda and her husband combined their existing philanthropic foundations into the Bill & Melinda Gates Foundation, which has evolved over the years to provide technology, health and education to people all around the world. Check below to find a clip of her talking about her fond memories of the Dallas Public Library, just a few blocks from our uptown Dallas apartments!
Dennis Rodman is considered to be one of the best basketball rebounders in the game, not to mention a unique friend of North Korean dictator Kim Jongv Un. Rodman grew up in Dallas and played casual basketball for most of his young adult life. His professional career started in 1986 when he was picked by the Detroit Pistons in the NBA draft, and since then has played for the San Antonio Spurs, Chicago Bulls, Los Angeles Lakers and the Dallas Mavericks. 
One-hit-wonder Vanilla Ice rose to fame in 1989 with his first album "Hooked" and rap hit "Ice Ice Baby." Despite the massive popularity of his hit song, the bass line is unquestionably sampled from David Bowie and Queen's 1981 hit, "Under Pressure." Vanilla Ice jokingly said he bought the rights to the tune from Queen, but Queen was not amused and threatened the cool rapper with a lawsuit. According to Rolling Stone, the case was straightened out outside of court and both Bowie and Queen had their songwriting credits placed on the "Ice Ice Baby '' track. Not cool, Ice, not cool. 
Ernie Banks is considered to be one of the greatest baseball players of all time. The Dallas native played for the Kansas City Monarchs in 1950 before joining the Army for a few years to serve his country. In 1953, after Banks returned from the Army, the Chicago Cubs bought his contract from the Monarchs, making Ernie the first African American in history to play for the Chicago Cubs. Ernie Banks' baseball career was defined by his batting skills, and he amassed over 500 home runs over his 18-year stint with the Cubs. His signature motto was "It's a beautiful day, let's play two," which he repeated at his 1977 induction into the Baseball Hall of Fame.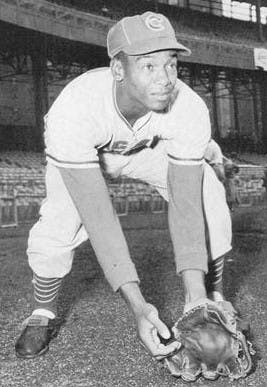 You may have heard of Bonnie and Clyde. If so, you've likely heard that they were some of the most famous American outlaws in U.S. history. 
Bonnie Parker ruled Texas in the 1930s as she and her sweetheart Clyde Barrow killed and pillaged in a two-year long crime spree. Parker grew up in Dallas and lived a relatively normal life, that is, until she met Clyde Barrow. Clyde was a felon and a wanted criminal, but that didn't stop the two of them from falling in love, despite recurring imprisonments throughout their relationship.  
Their most famous crime spree took place between June 1932 and May 1934. The couple and their gang of loyal criminals robbed and looted throughout the southern United States, murdering civilians and authorities along the way. Despite their atrocious deeds, Bonnie and Clyde's constant presence in the press made them popular with the general public, and the two of them had thousands attend their funerals after being killed by the authorities. 
Clyde Barrow is buried at Western Heights Cemetery in West Dallas, and Bonnie Parker is buried at the Crown Hill Memorial Park in Northwest Dallas. If you live in our luxury apartments in Las Colinas, then you're only a short drive from this famed outlaws' final resting place.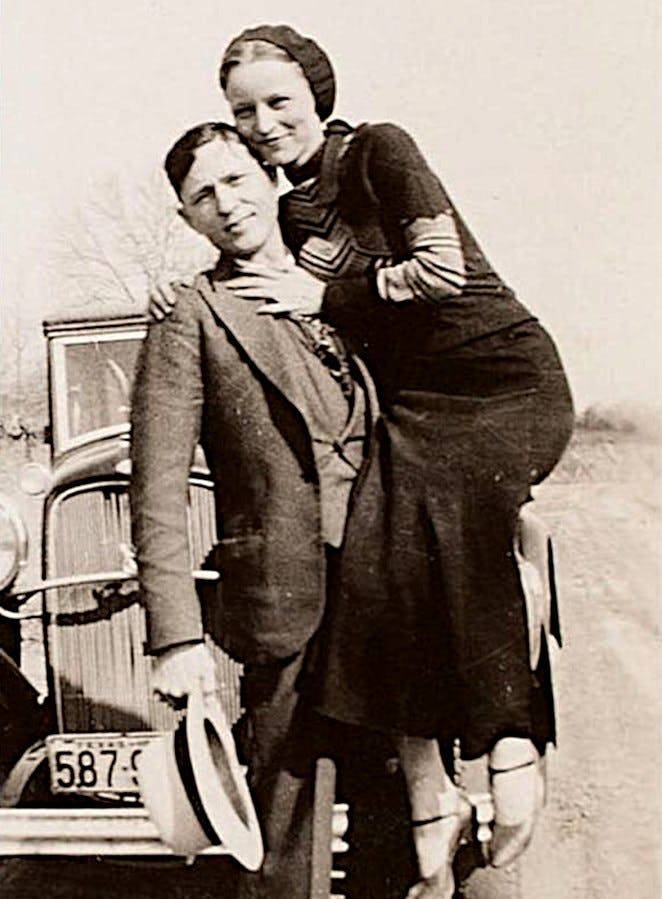 It seems as though Dallas's history holds more than a few gunslingers. There's hardly a more impressive list of titles to a name than there is for John Henry "Doc" Holliday: American gunslinger, ruthless gambler and, of course, a dentist. Think of a classic Old West figure, and I guarantee you'll imagine someone very close to who Doc Holliday was. 
The Dallas Dentist was known for his fierce gambling reputation and gunfights, meaning he often hopped from town to town to rebuild his dentistry practice after getting into too much trouble. Most famously, though, Holliday was friends with gunslinger Wyatt Earp, and both of them took part in the 1881 shootout at O.K. Corral, one of the fiercest and most famous gunfights in U.S. wild west history. After chasing troublesome cowboys through the streets of Tombstone, Arizona, a 30-second shootout ensued, killing three of the cowboys. It was this wild west gunfight that sealed Doc Holliday in the history books for good.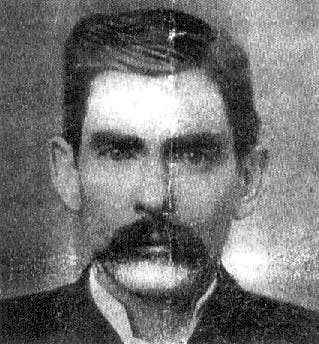 Well, folks, there's no way we can begin to scratch the surface of all the amazing people from Dallas, but this is a start. Hope you've enjoyed learning more about your home city, AMLI family!
Pin It!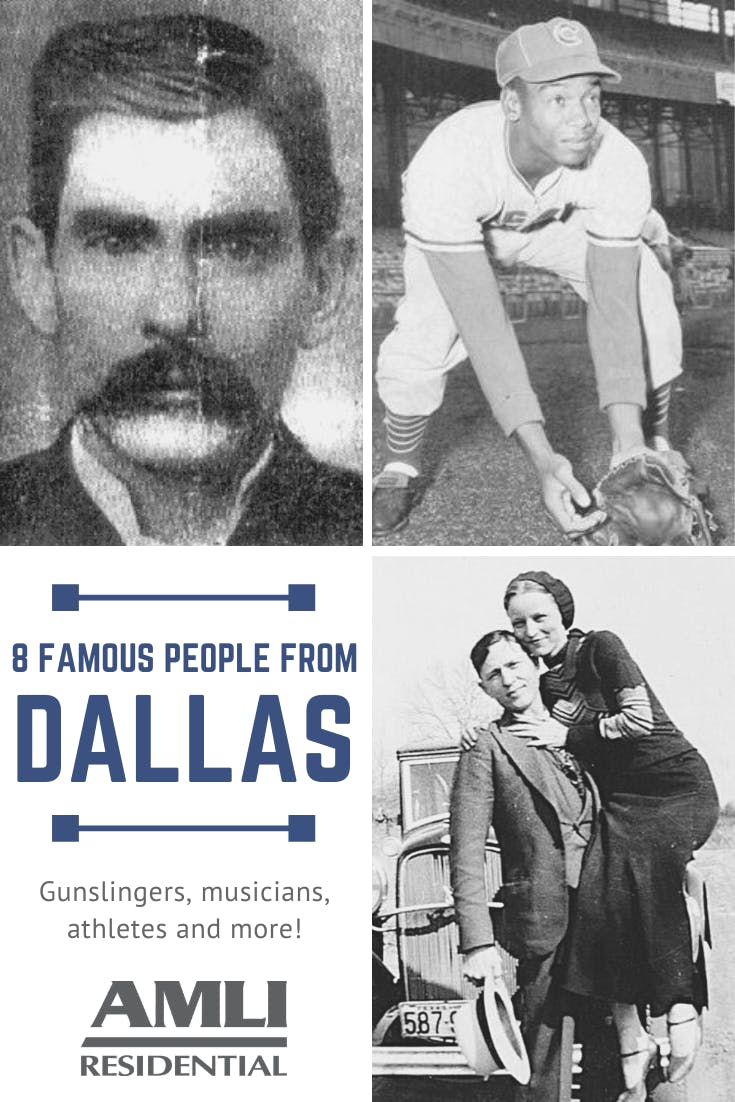 Featured photo courtesy Wikimedia Commons/Library of Congress
Second photo courtesy Wikimedia Commons
Third photo courtesy Wikimedia Commons/Library of Congress
Fourth photo courtesy Wikimedia Commons