Atlanta is a city of rich history and culture. And, luckily, there are plenty of amazing museums to prove it! 
If you're a fan of museums or are looking to take some visitors around the block, the Atlanta CityPASS is the best bang for your buck. With just one ticket, you can visit five of the city's best museums for half the price!
What is the Atlanta CityPASS?
The Atlanta CityPASS allows ticket holders to visit five of the city's most popular museums at nearly half the price you'd pay otherwise! 
The ticket guarantees entry to the Georgia Aquarium, the World of Coca-Cola and Zoo Atlanta. Visitors can also choose to enter two of the following three museums: the Fernbank Museum of Natural History, the College Football Hall of Fame or the National Center for Civil and Human Rights.
How long is the Atlanta CityPASS valid?
An Atlanta CityPASS ticket expires one year after purchasing it, giving you plenty of time to plan your visits. Once you visit your first museum, though, you have nine days to use up your ticket before it expires.
How much is the Atlanta CityPASS?
A single Atlanta CityPASS ticket costs $86 for adults and $68 for children aged 3-12. Take a look at the regular admission prices for each of the CityPASS museums to see how much you're saving by buying the bundle! These single admission prices are as of this article's publication date.
Georgia Aquarium: $49.95 per adult, $43.95 per child.
World of Coca-Cola: $20 per adult, $16 per child
Zoo Atlanta: $34.95 per adult, $26.95 per child
Fernbank Museum of Natural History: $24.95 per adult, $22.95 per child
College Football Hall of Fame: $24.99 per adult, $17.99 per child
National Center for Civil and Human Rights: $19.99 per adult, $15.99 per child
If you visited each of these separately, you'd end up paying around $155 per adult and around $128 per child. Instead, the Atlanta CityPASS gives you admission for almost half the price!
Where can I go with the Atlanta CityPASS?
The Georgia Aquarium is one of the biggest in the nation, and with over 11 million gallons of ocean life, it's easy to see why! Stroll through a one-hundred-foot-long underwater tunnel surrounded by sharks, manta rays, whale sharks, dolphins and fish of all kinds! Gaze at mesmerizing jellyfish, crabs, sea dragons and so much more at the many different exhibits scattered throughout the complex. 
What's in a drink? 
Started right here in Atlanta over a century ago, Coca-Cola has spread all over the globe and is an international household name. This immersive museum goes into the very beginnings of the company, including the original recipe (not all of it, of course), the drink's early uses and, of course, its emergence into popular culture. 
Watch a montage of popular advertisements, taste samples of drinks from all over the world, take a picture with the Coca-Cola Polar Bear and browse through the immense collection of retro memorabilia.
Whether you're gazing at elephants and giraffes on the African Savannah, watching the snakes and creepy crawlies slithering around the reptile room or experiencing the magic of the only twin Giant Pandas in the United States, Zoo Atlanta is never going to disappoint. 
This massive complex truly has it all. Check out the dinosaurs and prehistoric exhibits, then meander through time through Georgia's rich history. Visit the science section for interactive and hands-on exhibits, or take the kids to the live animal displays and the aircraft simulators.
Finally, finish off the trip with a walk through the museum's 75 acres of outdoor space filled with plant life and picnic areas!
What more is there to say? 
Here, you can delve into the beating heart of college football's greatest moments, people and places. See each and every college football team represented here at the College Football Hall of Fame through memorabilia, photos, helmets and autographs. Check out the rich history of this spectacular section of sport, and try your own hand at kicking a field goal or weaving through obstacles! 
There's something for every fan here, so make sure to block out a whole day for this special museum. 
Atlanta has a vibrant history of civil and human rights activism, and what better way to explore it all than through this deeply immersive museum.
Experience a glimpse into what the four students at the Greensboro sit-in had to go through during their silent protest, read some of Dr. Martin Luther King Jr.'s personal papers and notes, check in with what current human rights activists are doing and learn more about the many people who were instrumental in the American Civil Rights Movement of the 1950s. 
Where can I get an Atlanta CityPASS?
You can purchase an Atlanta CityPASS right here on this website, or you can buy the pass in-person at the museums. 
 If you live close to our luxury Atlanta apartments, then don't miss out on this opportunity to learn more about your city and entertain any visitors who stop by!
Enjoy!
Pin it!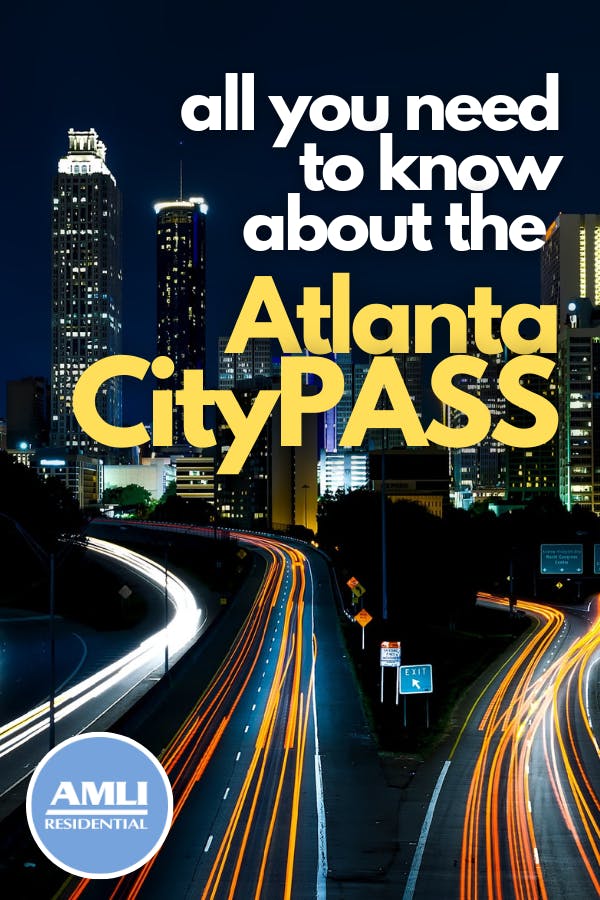 Featured photo courtesy Pixabay/Ribastank