Yo, ho, ho and a bottle of rum, have we got a story for you!
If you're in our South Florida apartments, then you may live right next door to one of the biggest pirate legends in history! Florida's sparkling blue waters hold a rich and dark history of looting, pillaging, plundering and pirating. These pirates who ruled the waters off of coastal Florida lived exciting but short lives, but none had as long a career as Black Caesar. 
Who was Black Caesar? Well, you may not have heard of him before, but you may have heard of his associate, Edward Teach — also known as "Blackbeard." There isn't much official information about him, but legends say that Black Caesar was a powerful African pirate who roamed the Caribbean in the early 18th century, eventually working his way up to becoming a part of Blackbeard's own crew. The pirate planted his headquarters on a small, rocky island north of Key Largo which is now named Caesar Rock after him. And, as legend has it, the infamous pirate buried nearly $6 million worth of gold and silver along the Florida coast, none of which has ever been found.
Black Caesar's origins
Black Caesar was born in the late 17th century somewhere in West Africa. As legend goes, he was a powerful tribal chief with the strength and stature of nearly two men. The cunning chieftain had evaded being enslaved for many years, but was tricked into capture when the captain of a slave ship invited him aboard to view treasures and merchandise. How exactly the events transpired is not certain, but the most common story is that while Caesar was admiring the riches, the crew raised anchor and began to set off to sea. By the time Caesar realized what was happening, it was too late.
The legend goes that just before the ship arrived at the slave markets on the Florida coast, the ship was struck by a hurricane and destroyed in the storm. Caesar escaped with the help of a sailor whom he had befriended, and the two of them escaped in a longboat to a small island off the coast.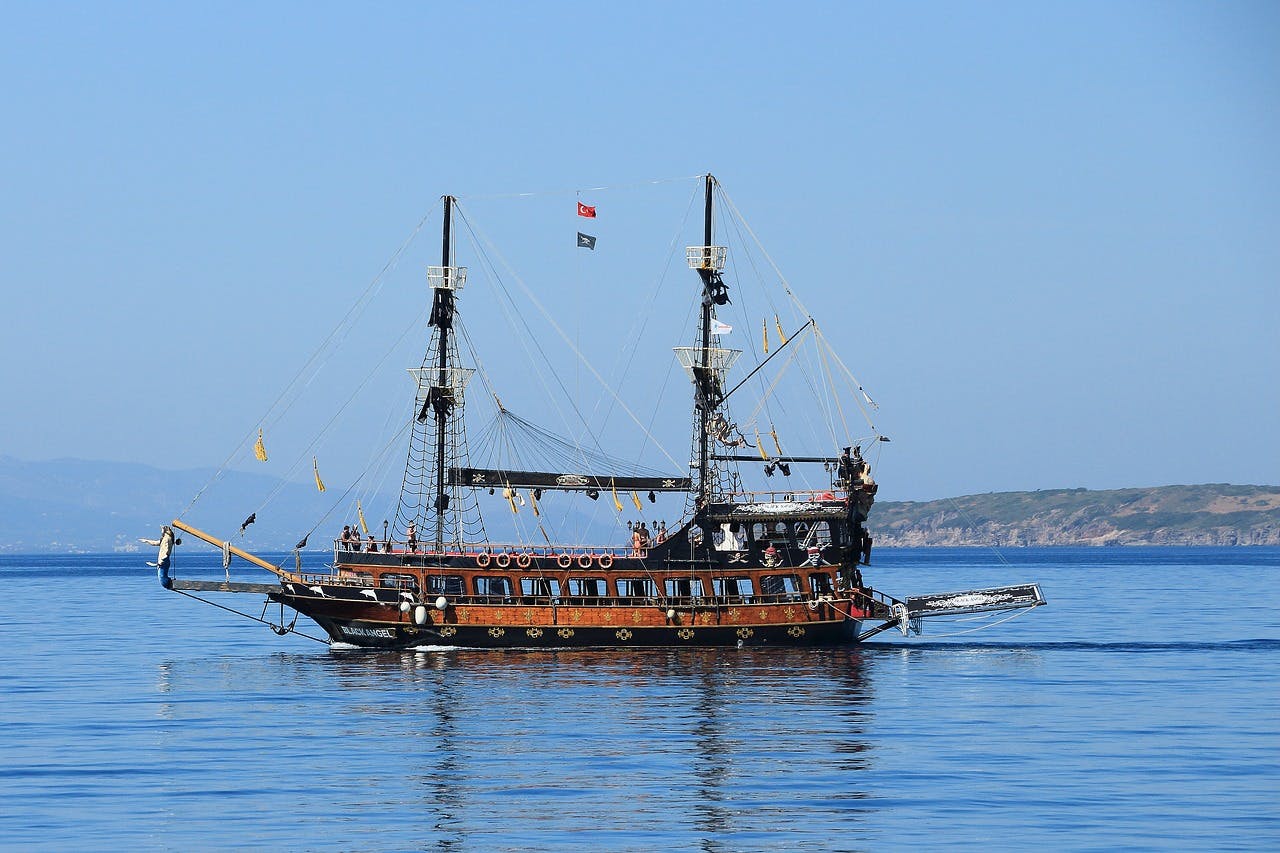 Black Caesar's pirating career
After Black Caesar's shipwreck, he and his sailor buddy would pose as castaways to passing ships, only to rob the crews at gunpoint after being brought aboard. The two continued on like this for many years, amassing great wealth and burying their treasures on Elliott Key and other surrounding islands. However, after a few years of ransacking and attacking ships, stories say that Black Caesar and his sailor friend had a falling-out over a woman whom they both wanted for themselves. So, in the classic way of settling love triangles, the two pirates dueled over the woman, and Black Caesar emerged victorious. 
Finally free to loot and pillage on his own, Black Caesar began to form his own crews and acquire his own ships. His wealth was so great and his attacks so violent that he began to be known as one of the most feared pirate captains on the seas at the time. According to legend, his headquarters were based on what is now known as Caesar Rock. Some say that he also housed a large harem as well as his prisoners on the many islands in the Keys. However, he would often leave the prisoners and women without enough food and provisions, causing them to become ill and die. The children who managed to escape their compounds are said to have created their own secret society on the island with their own language and customs, which may account for why many believe Elliott Key to be haunted.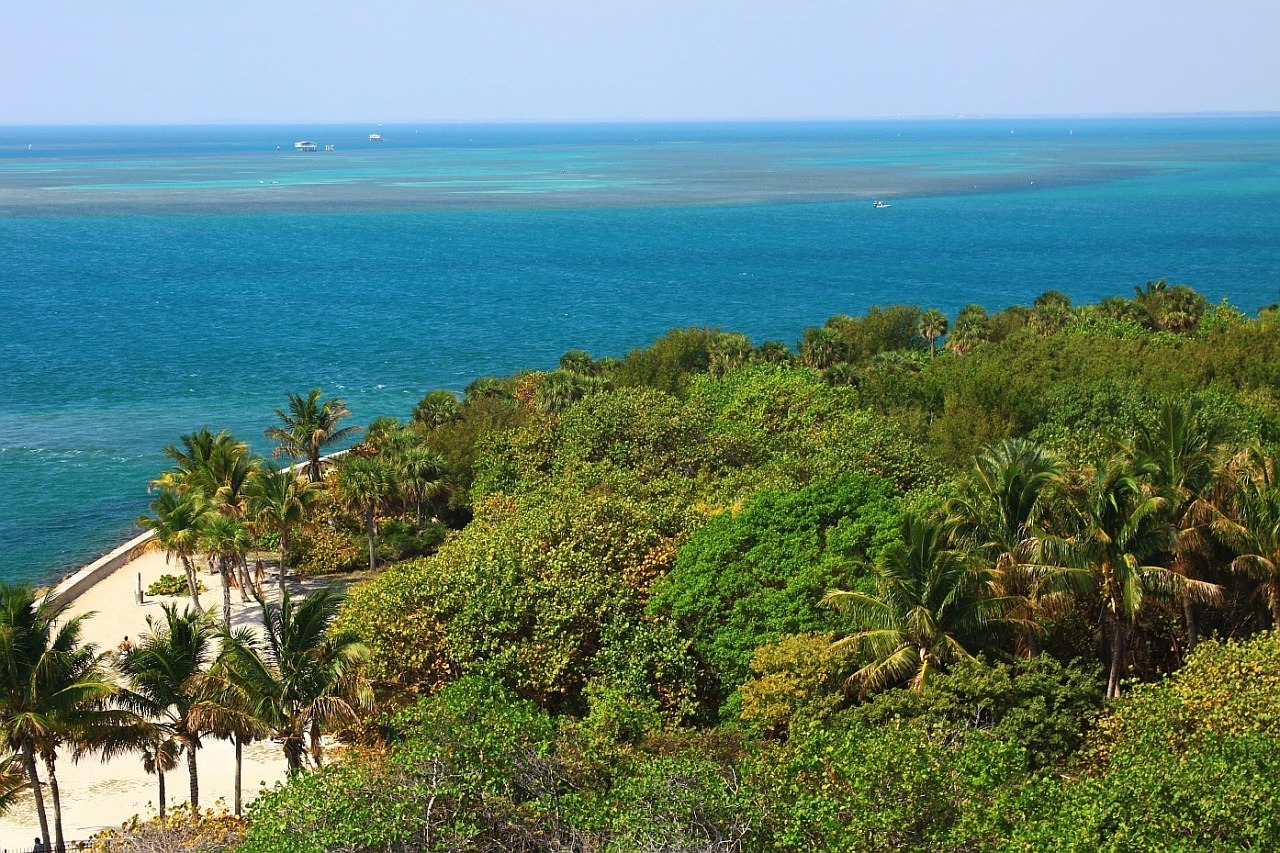 Black Caesar eventually left his stomping ground (what is now known as Biscayne National Park) to join Blackbeard as his lieutenant on the Queen Anne's Revenge. Blackbeard's crew roamed the coastal waters of North Carolina and Virginia for almost two decades, where they looted settlements and collected tolls from passing ships, sharing them with corrupt government officials in the colonies. When the colonists grew tired of the pirate crew's constant disruptions, the lieutenant governor of Virginia sent a British naval fleet to dispose of the pirates. Heading this fleet was Lieutenant Robert Maynard who, upon capturing the Queen Anne's Revenge, defeated Blackbeard in a duel and captured his crew. Black Caesar was among those captured, and thus ended the famed pirate's career.
Historic remnants of Black Caesar
As mentioned before, there is no solid evidence to support that Black Caesar ever existed. The only physical connections we have to his exciting tale are the locations of his piratical exploits. 
Located just south of Miami is the Biscayne National Park which is home to Elliott Key and many other pirate haunts, including Caesar Rock. Nowadays, the islands offer camping, hiking, swimming and recreation instead of piracy, but you can see why a pirate would want to spend his down time in such a gorgeous place! 
Bonus: The Biscayne National Park is only a 35-minute drive from our apartments in downtown Dadeland!
Because of the hazy nature of legend and stories, it's hard to tell what was true and what was merely legend. Another origin story for Black Caesar is that he was a Hatian slave named Henri who escaped during a slave rebellion in the late 1600s, and hid on the island until the French liberated it. Some even say that there were two Black Caesars, which accounts for the two versions of his history. 
The true mystery of Black Caesar lies in his very existence. The only information we have of his life is from tales and legend which have been transcribed by historians over the years. Perhaps we will never know about his true origin, his pirating life or the location of his gold, but Black Caesar's legend still lives on and accounts for a fascinating piece of Florida's history.
Check out this great video on the history and legend of Black Caesar!
Pin It!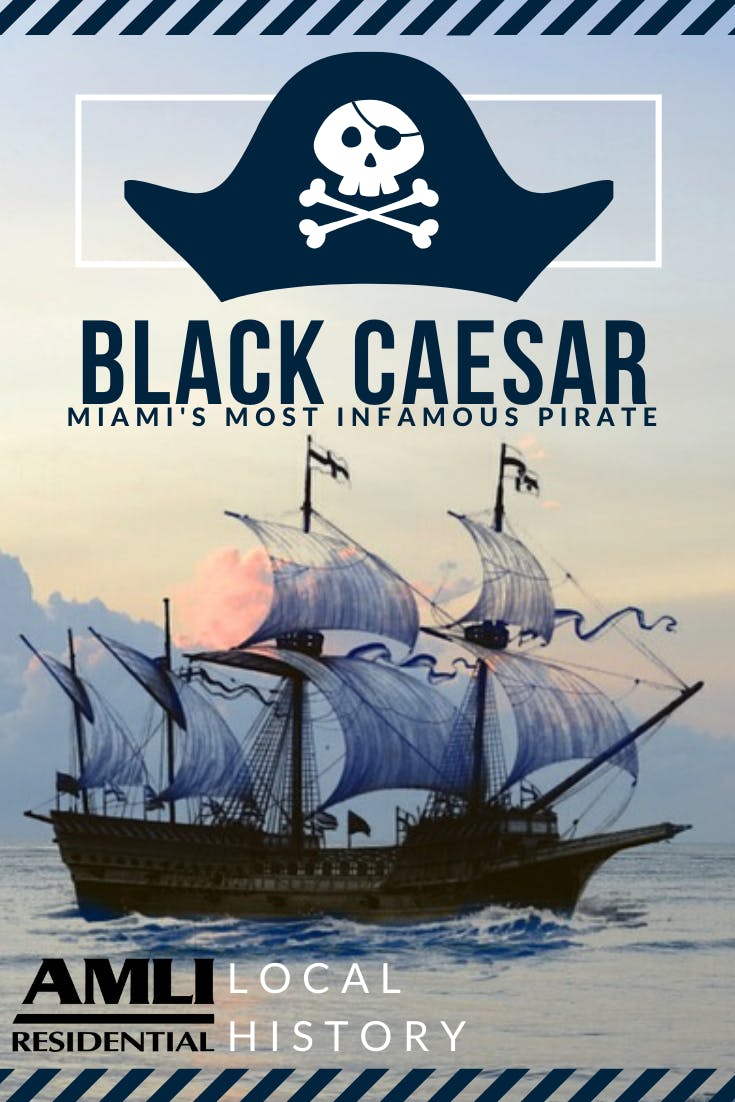 Featured photo courtesy Unsplash/Austin Neill
Second photo courtesy Pixabay/herbert2512
Third photo courtesy Pixabay/PublicDomainPictures