Observed by the Irish for over 1,000 years as a religious holiday, St. Patrick's Day has become a phenomenon celebrated by all. Taking place on Sunday, March 17, St. Patrick's Day is held in honor of St. Patrick himself—a patron saint of Ireland who was kidnapped and taken to Ireland as a slave. Although he escaped, he returned and converted many Irish to Christianity before passing away. Although there are many ways to celebrate this day, many choose to opt for green beer, 5K runs and parades the whole family will love. In Dallas, there are plenty of St. Patrick's Day activities to keep you busy and celebrating all things Irish. Still in search of something to do? Fear no more—we've got you covered!
Saturday, March 16
You'll want to get an early start for this one, folks! Beginning at 11am, the 40th annual Dallas St. Patrick's Day Parade brings over 125,000 attendees—making it the largest St. Patrick's parade in the Southwest! Come on out with the entire family to watch more than 90 floats pass you throughout its 2-mile route, providing you with plenty of sightseeing opportunities that will keep you on your toes. If you're interested in listening to some great tunes, the Dallas St. Patrick's Day Parade will be hosting a concert—featuring live bands covering hit songs from artists such as Prince, Britney Spears and The Beastie Boys. Parade proceeds benefit the GAABA Scholarship Fund, providing financial assistance to students in the Greenville Avenue area. The parade will be starting on Blackwell Street, a short 10-minute drive from our Design District apartments.
Saturday, March 16
Ready to stuff your face? This 21+ event will guide you through various Dallas neighborhoods, where you will have the chance to feat on gourmet and street tacos before washing them down with refreshing margaritas. To get to these locations, you'll board an air-conditioned motor coach to bring you to each participating venue—allowing you the chance to drown yourself in all the tequila your heart desires, without having to drive! And if tequila isn't your style? No worries, just BYOB! Tickets for this event will cost 4, be sure to snag your ticket before they're all gone!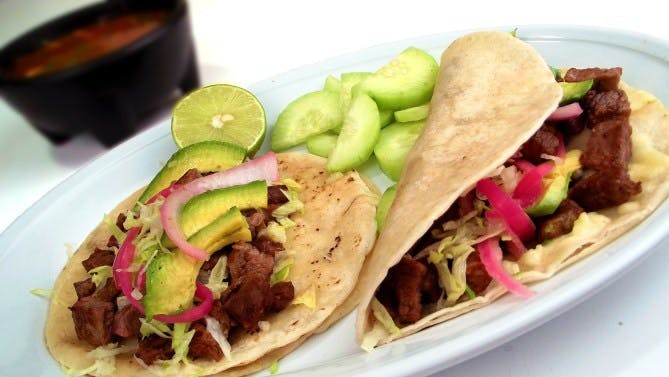 Saturday, March 16
Beginning with the Shamrock Run 5K at 9am, this family-friendly event will be located in front of the historic McKinney Cotton Mill. Registration fees will cost 0 and provide you with a T-shirt, medal and swag bag! But be weary— this is a rain or shine event, so no refunds! After you've burned your calories for the day, make your way over to the celebration and let the party really begin. Enjoy live Irish music, complete with costume contests, food and beer, plenty of boutiques and a play zone for children. To avoid lines, beer tickets are being sold in advance. Nothing says efficiency quite like getting your beer before everyone else! The Mckinney St. Patrick's Day Festival is a short 20-minute drive from our luxury Frisco apartments and apartments near Dr Pepper Ballpark!
Wherever your St. Patrick's Day festivities may bring you, be sure to stay safe and have fun!
Interested in more blogs like this? Stay up to date with the AMLI blog!