Often times, when people hear about their friends and family having the opportunity to work from home, most are envious. You can lounge in your PJ's all day, all while controlling your schedule and productivity. However, working from home requires a great deal of self-discipline, especially if your apartment is filled with distractions! Between your roommate binge-watching Netflix, the children next door living through their terrible-twos or your cat that just can't seem to get out of the way—the struggle to focus can be real. Luckily, if there's anything that Seattle is known for (other than rain), it's coffee. Throughout the streets of Seattle, you'll find an abundance of coffee shops, ranging from your modern day Starbucks to a little hole in the wall that will provide the caffeine boost you need to get you through your day. When it's time to buckle down, the coffee shops below will provide you with just the atmosphere you need.
9910 Eighth Ave. SW
Open weekdays from 6am-7pm and weekends from 7am-7pm, Dubsea Coffee will allow you plenty of time to focus and get to work without the added distraction. With their open concept layout, you'll have plenty of room to research, write or daydream until your writer's block wears off. Along with their free Wi-Fi, Dubsea also offers meeting spaces for you and your co-workers, just be sure to call ahead and make a reservation! On top of it all, each month, Dubsea showcases a local artist from the Pacific Northwest—be sure to check it out to help with cultivating creativity while jumpstarting your own!
459 N. 36th St.
Known for their organic coffee and fresh pastries, Fremont Coffee Company's mission is to "bring back the classic neighborhood coffeehouse experience to Seattle." Opened in 2003, Fremont Coffee Company provides its guests with free Wi-Fi, indoor and outdoor seating and plenty of quiet space for you to sit back and get your work done. When it's time for a break, be sure to try their variety of sandwiches and salads. Nothing brings on brain power like a good meal! Fremont Coffee Company is located only a mile from our Wallingford apartments, making it an ideal spot when you're in the mood to walk to work.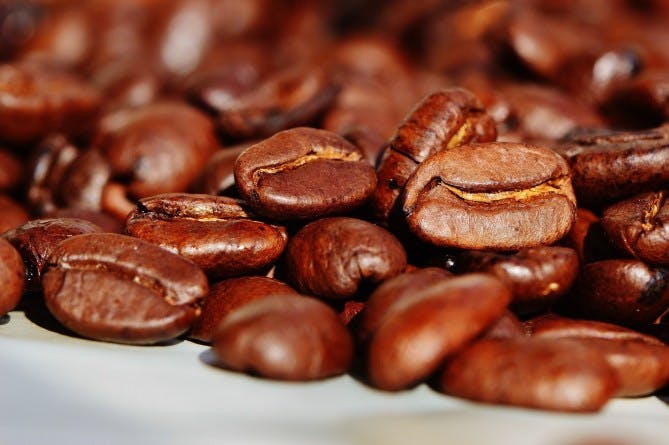 1505 10th Ave.
Located in near AMLI's Seattle high-rise apartments, Lost Lake is open 24 hours a day, seven days a week, allowing you to get out of the house and depart from your typical nine to five schedule. Although this place tends to get a little crowded, pop in your headphones, grab a coffee (or mimosa, no judgment) and get to work! Even better, when you head over to Lost Lake, you're helping out your community. This year, Lost Lake is celebrating their third anniversary of the Lost Lake Program, having raised over 0,000 for local charities and organizations since the program began. Over the years, Lost Lake has assisted organizations and charities including:
Nothing like helping others, a vibrant community and a strong cup o' joe to get you into the work mode, right!?
Featured on Thrillist's list of Seattle's best craft coffee shops, Broadcast Coffee Roasters is an independent coffee roaster in Seattle that has three separate locations throughout the city. This place features plenty of space, free Wi-Fi and air conditioning to keep you alert and ready to work! Check this place out on your own, or meet up with co-workers over an espresso and dive into that next project proposal. You've got this!
Now that we've given you the rundown on the best coffee spots to get your work done, the rest is up to you. The hardest part? Changing out of your PJ's and putting on real pants. But we have faith in you.
Interested in more blogs like this? Keep up with the AMLI blog!