Bonjour!
Today we're going to be delving into the world of Belgian cuisine! We'll talk about some recipes and dishes that you may or may not have had before, and you'll even get a small taste (pun intended!) of Belgium's culinary history. 
Let's go! Allons y!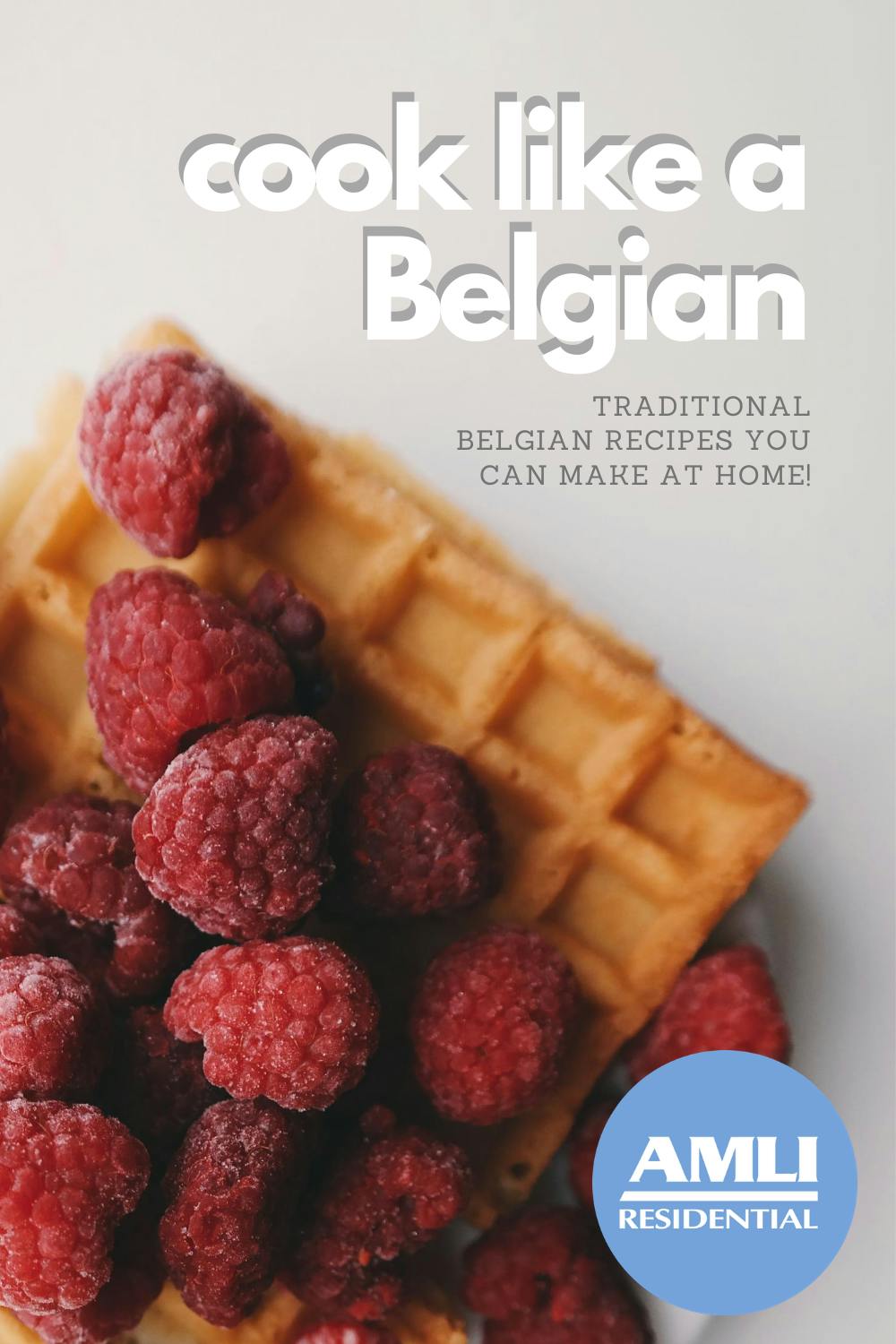 Traditional Belgian recipes
If there's one thing that Belgium is good at, it's waffles. If you've ever ordered a waffle for brunch somewhere, then you're probably familiar with the deep groves and light batter that make up your classic American "Belgian" waffle. The original Belgian waffle, however, is not quite the same. There is no singular "Belgian waffle," but many different waffles that come from Belgium. Each variety originates from a different city or region, and the shape, size and recipes for them can vary slightly from region to region. 
The Brussels waffle is named after the nation's capital where the pastry first appeared. These waffles have deep pockets and are traditionally baked with an ale yeast, giving the waffles a light texture but rich flavor. These waffles are rectangular and are often served dusted with powdered sugar. On the other hand, the Liège waffle is more oval-shaped with shallow pockets and a denser texture. These waffles have sugar crystals in the batter, giving the pastry a sweet and slightly crunchier texture. 
You can make your own gaufres by following this recipe!
Moules-frites  (mussels and fries)
This iconic dish is considered to be the national dish of Belgium, originating in the Dutch-speaking region of Belgium known as Flanders. Mussels have been a popular and cheap food source along the Flemish coast for hundreds of years, as have potatoes, so it's inevitable the two hearty, affordable staples have stood the test of time in Belgian culinary culture. 
The mussels can be prepared in several ways:
Moules marinière: marinated and cooked in white wine, shallots, parsley and butter.
Moules natures: steamed with celery, leeks and butter
Moules à la crème: served with a creamy sauce.
Here's how you can make Belgium's most iconic and popular dish right in your own apartment!
Stoemp (potatoes and vegetables)
Belgians love potatoes. They've been the basis of many foods for hundreds of years as they can grow in colder conditions, and the popularity of the potato has carried on to modern times. Stoemp is a simple side dish made with mashed potatoes and garden vegetables, usually carrots, peas, onions, spinach, cabbage or leeks. It's an easy meal that can be made in many different ways, and it's a convenient way to use up any leftovers you might have.
Here's a recipe for stoemp you can make at home!
Filet Americain (beef tartare)
You've probably not eaten too much of this as most restaurants and federal agencies warn against ingesting certain raw ingredients, but Filet Americain is as much of a staple in Belgium as steak is in the U.S. 
Filet Americain is made up of finely-ground raw beef mixed with an assortment of spices, mayonnaise and egg yolks. The mixture is served on a crusty piece of bread and is usually topped with capers and onions, and that's it! No cooking required! It's important that high-quality ground beef is used, though, as that's where all the flavor comes from. 
You can check out a recipe for a classic Filet Americain here!
Carbonade flamande (beef and beer stew)
This tasty dish is perfect for those rainy days or cold nights where all you want is a pot of warm, hearty stew. Also known as Flemish stew as a nod to its region of origin, carbonnade flamande is a Belgian pork or beef stew made with onions and beer. Other vegetables can be added to the stew, as well, but those are the main ingredients. The stew is often topped with a slice of bread spread with mustard, for extra flavor.
Beer is another important factor in this dish. The most common beers used to make carbonnade flamande are Flanders brown beer, Flanders red beers or brown Abbey beer. The bitter and sour flavor of brown and red ales is what gives the stew its richness, so don't skimp on quality here!
Carbonnade flamande is usually served with fries or crusty bread. Check out a recipe for it here!
Mousse au chocolat (chocolate mousse)
I can tell you right now with absolute certainty that I don't think anyone can make a better chocolate mousse than my grandmother and mother. They use a Belgian family recipe that isn't really written down anywhere, and it's one of those desserts that cause you to physically drool at the mere thought of it. And, before you ask, I don't have the recipe. 
Belgium has a reputation for producing some of the best chocolate around. It was one of the first European countries to start processing chocolate, giving Belgian chocolatiers a more thorough understanding of how to produce quality chocolate long before Swiss or German chocolatiers even entered the scene. 
Belgian chocolate — true Belgian chocolate — is made by hand in local stores, and only the best ingredients are used. So, while chocolate mousse originates from France, it's the Belgian chocolate that makes Belgian chocolate mousse so heavenly.
Here's a recipe for a Belgian chocolate mousse that will change the way you think about chocolate mousse forever. 
Next time you're feeling like you want something new, why not try out one of these traditional Belgian recipes? Belgian food has had centuries to refine itself and perfect its taste, and there's a good chance you'll find that you love the flavors found in these traditional recipes.
And, while you're at it, check out our articles on how to cook like a Sicilian, how to cook like a Nepali and how to cook like a South African!
So, in the name of culture, international cuisine and world history, bon appétit!
Pin it!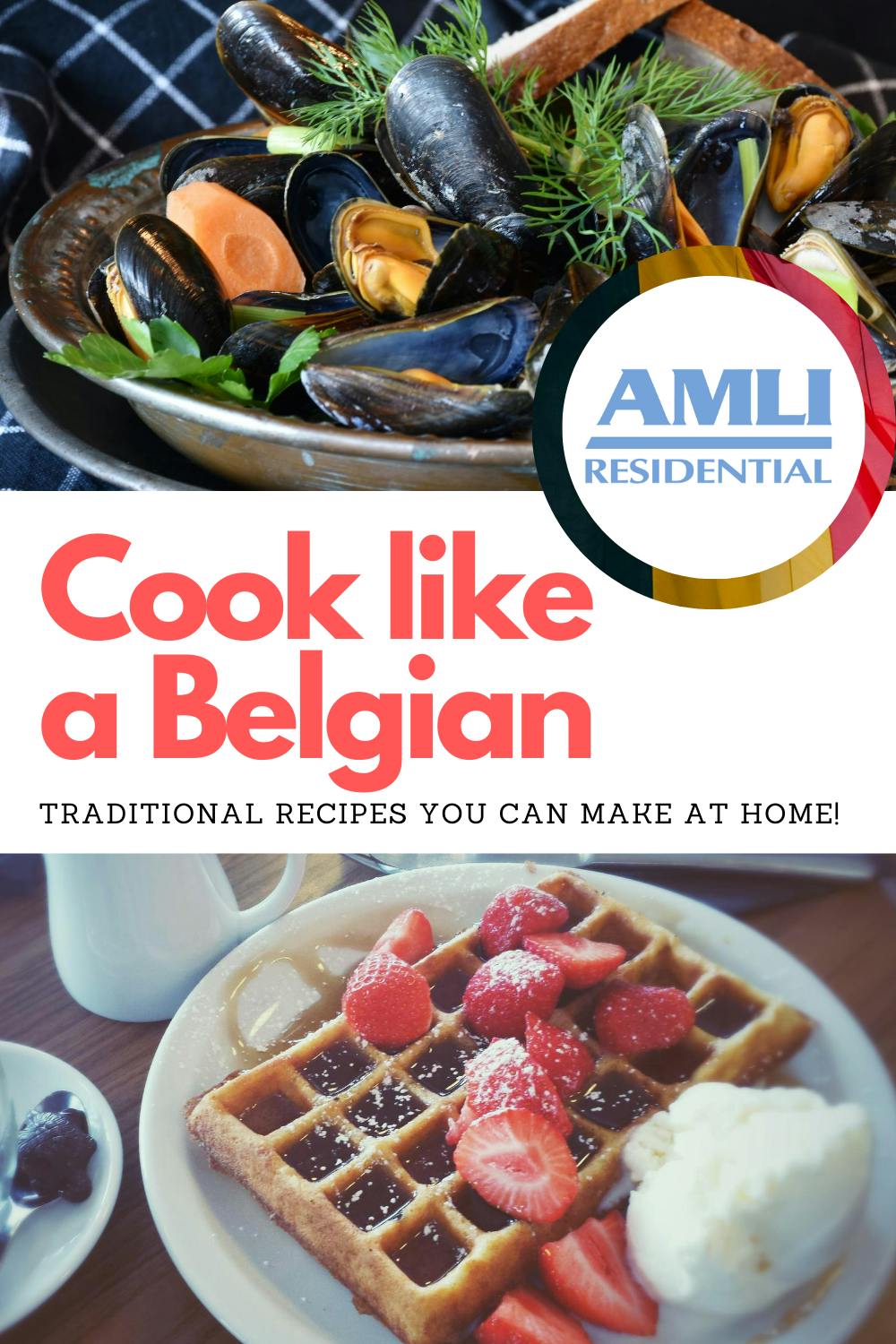 Featured photo courtesy Pixabay/Pezibear