With Valentine's Day right around the corner, it's time to put on your thinking cap and start figuring out how you'll want to spend your night. Whether you prefer staying in for a nice home-cooked meal or heading out on the town, Dallas has plenty of options to keep you busy and in the spirit of love. For those looking to try something new and spontaneous, we've picked out a few options for you to give a try. So grab your significant other, grab your friend and head out on the town!
Looking to fall in love as you take in the panoramic views of Dallas? Look no further! Reunion Tower offers up some of the best views of Dallas while taking you out of your comfort zone and bringing you more than 500 feet above the ground. If you're interested in taking things to the next level, Reunion Tower offers a 'Love Is In The Air' package, providing you with a sparkling wine toast, digital picture and reservations at Five Sixty (while they last). The best part is? Reunion Tower is only a 10-minute drive from our Uptown Dallas apartments!
More than eight options to choose from this Valentine's Day, Dallas By Chocolate tours offer up some of the more decadent ways to spend your night with your loved one. Go for the classic chocolate, pastries and champagne type of night, or spice things up with the Valentine's tacos and margarita's tour. Looking for something that includes some of Dallas's best nightlife? Sign up and experience the Valentine's speakeasy tour, where you can enjoy dinner before heading out to various speakeasies throughout town. Each tour lasts about three hours, so be sure to check out all of your options here.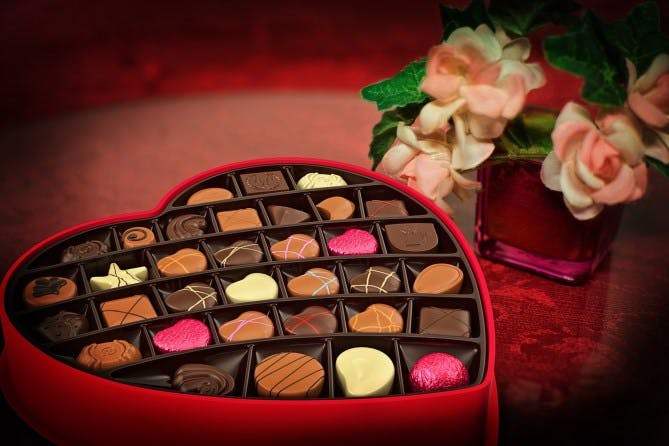 If you're down to step things up a notch and take on some fine dining, head on over to Delta Charlie's Bar and Grill for their annual Valentine's Day Dinner and Flight. This one-of-a-kind experience walks you through an exquisite three-course meal, providing you with options such as a New York strip or filet mignon, and is followed by an aerial tour of the Dallas skyline. Flight times are available from 5-9:30pm Wednesday through Sunday, giving you plenty of time to pick and choose when would work best with your schedule. Tickets run 50 per person during Valentine's week, but we promise you, it's worth it.
Located in Plano, Texas, Taste Buds Kitchen offers a carefree and relaxed way to pass the time with your loved one this holiday, offering the opportunity to whip up your favorite cuisine while indulging in a BYOB event, which, always makes things more fun. Check out their calendar and pick a day that makes your taste buds water. For Valentine's Day this year, they've got a few options you're sure to love (pun intended).
Cooking With Wine: 5-7pm, Feb. 15:
With this Valentine's Day-themed cooking class, learn how to enhance the flavors of some of your favorite dishes with the help of some wine. At 0 per person, learn how to make baked salmon, bacon and leek risotto and red wine poached pears with whipped cream. Doesn't sound so bad, right?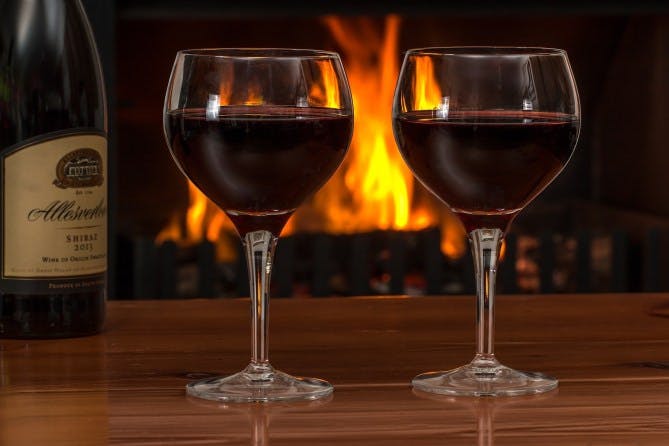 Valentine's Romantic Brunch: 10am-noon, Feb. 17
Bacon, eggs and mimosas, oh my! For those of you who love brunchin', be sure to sign up for this popular event. Tickets are 0 per person, be sure to secure your spot now!
Hopefully, one of these options caught your eye for this upcoming Valentine's Day. If you want to get out of your Dallas apartment and try something new, be sure to add one of these activities to your list! But if you're in the mood for something more low-key? Can't go wrong with pizza and wine, just saying.
Interested in more blogs like this? Stay up to date with the AMLI blog!