We know you love to spend all day every day inside your luxury Denver apartments. I mean, who wouldn't? But every now and then it's good to get out of town for a while and see something new, even if it's just a few hours away. 
Here are some day trips from Denver that are great for the next time you're feeling adventurous!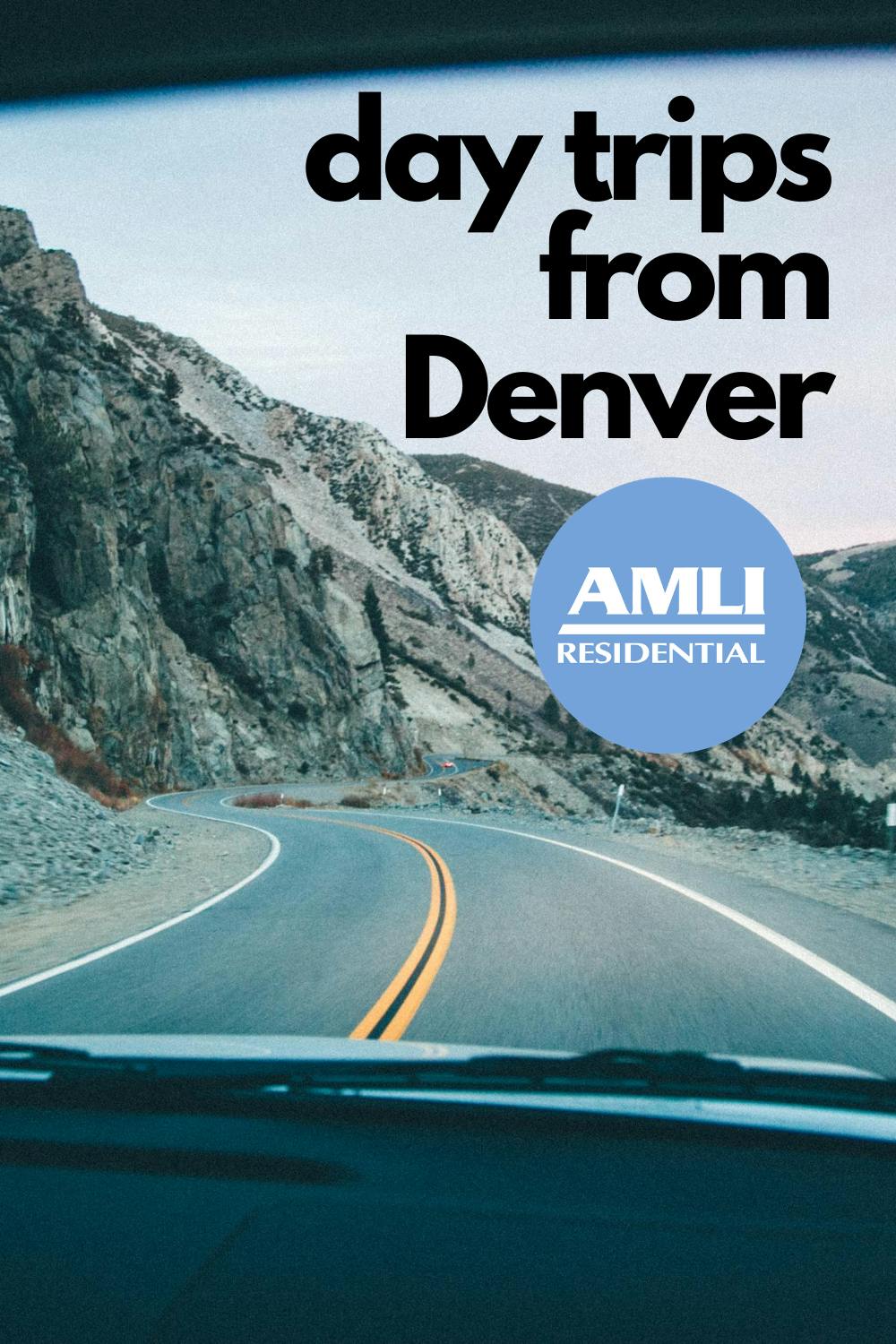 Day trips from Denver
2 hours, 11 minutes
Did you know that you can drive up one of the highest mountains in Colorado state?
Mount Evans is the 14th-highest peak in Colorado and the 27th-highest peak in the United States at the grand elevation of 14,271 feet above sea level. It's easily visible from Denver and is significantly higher than many other mountains peaks seen from Denver. 
You can drive to the top of this massive peak by way of the Mount Evans Scenic Byway, a 28-mile long state highway that starts at the Idaho Springs Visitor Center and winds slowly up through the Mount Evans Wilderness to the peak of the mountain. The byway, which boasts tremendous views of the Colorado Rockies, is the highest paved road in North America, so don't miss out on this great trip! After all, the alternative to summiting this peak is the 10-mile round-trip hike from Summit Lake, which is far more physically challenging than the drive!
44 minutes
Did you know that Denver was not always the first choice for being the capital of Colorado? In the mid-1800s, Central City was considered to have far more culture and society than Denver had, and it was almost picked to act as the new state's capital when Colorado became a state in 1876. 
The city used to be a wealthy and successful mining community in the 1850s during the Pike's Peak Gold Rush. It was so wealthy in fact, that the town was called the "Richest Square Mile on Earth" at the height of its success.
Although the town is no longer a gold mining center, Central City is still a hub for a different kind of wealth procurement: gambling. Downtown Central City is full of historic buildings that have been transformed into casinos and hotels for the thriving tourist populations. It's a great spot to learn about Colorado's mining history, immerse yourself in the Old West and try your hand at some low-stakes gambling. 
1 hour, 11 minutes
Located in Colorado Springs, the Garden of the Gods is truly worth the short drive out from Denver. 
The Garden of the Gods Park is protected as a National Natural Landmark, and for good reason! The striking red rock formations that spike up from the tree-covered meadows create a landscape you won't find anywhere else, so it's no wonder that this park is one of the most-photographed places in Colorado!
4 hours, 47 minutes
Yeah, hot tubs are great, but nothing beats an all-natural hot spring out in the middle of nature. Just a few hours' drive from Denver is Glenwood Springs, a small area that is famous for its outdoor recreation like skiing, paragliding, mountain biking, golf, caverns, fishing and more! The most popular feature, by far, are the several hot springs that have been bubbling from the ground for hundreds of years. The Yampah Hot Springs vapor caves were first used for healing by people in the Ute tribe, as the minerals and caves created a steam room effect in the caverns. The world's largest hot springs pool is located right here in Glenwood Springs, offering a more commercial and resort-style experience of the springs.
1 hour, 18 minutes
You don't have to take a flight to South Africa to feed some giraffes (although, you won't regret it if you do!). The Cheyenne Mountain Zoo is considered to be one of the most highly ranked zoos in the country, and it's also the literal highest zoo at an elevation of 6,714 feet above sea level!
In addition to its many animals and exhibits, Cheyenne Mountain Zoo also devotes plenty of energy to programs ranging from conservation to education to fundraising, all in the name of protecting wildlife and the environment. Learn about the impact that the palm oil industry has on orangutans, or help the zoo fund conservation efforts and research on the shrinking global population of giraffes. 
1 hour, 29 minutes
You've undoubtedly heard of Breckenridge, Colorado at some point. It's the most popular of the many little mountain towns in Summit County, and it's famous for both winter and summer recreational activities. If you do head over to Breckenridge during the winter, though, keep an eye out on the weather reports to make sure Interstate 70 hasn't been closed due to snow or ice.
Although Breckenridge is known as one of the top ski resorts in the state, it maintains its authentic mountain-town feel that brings visitors back year after year. It's got quaint downtown areas and plenty of small-town charm that you often can't find at other ski towns. Christmas in Breckenridge is a sight to behold, as the whole town is covered with lights and there are tons of holiday activities for kids, families and adults! Oktoberfest is also worth the drive out, and so is Independence Day. 
In terms of recreation, "Breck" boasts Nordic skiing, cross-country skiing, downhill skiing (and snowboarding), hiking, biking and more! It's definitely a must-see destination if you're in Colorado, so don't miss out!
So, next time you've got a day off, why not visit one of these awesome Colorado destinations not too far from AMLI's luxury Denver apartments? You'll support local tourism, learn more about your state and have a great time overall!
Have fun!
Pin it!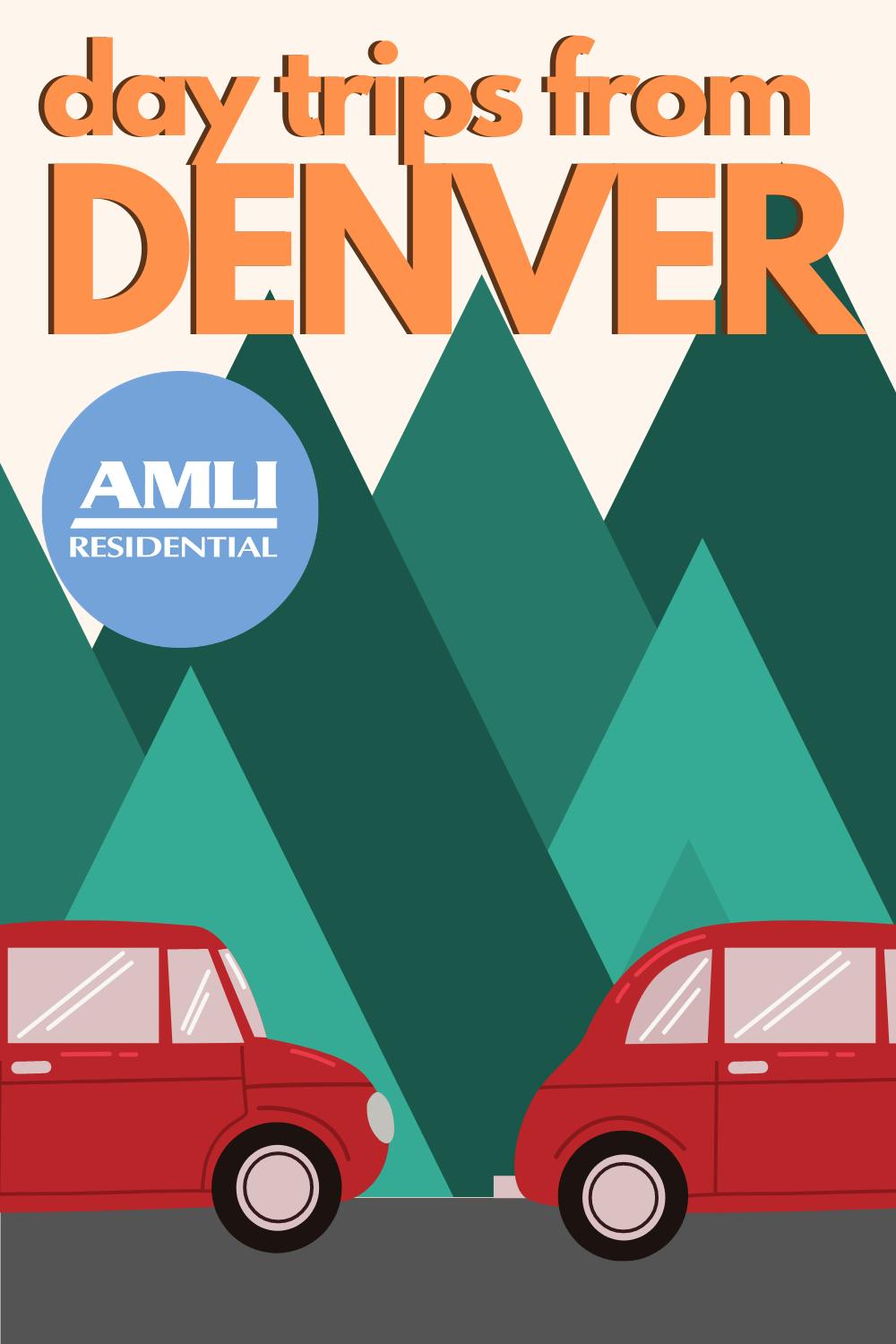 Featured photo courtesy Pixabay/tljpatch0