AMLI Art District lies at the intersection of RiNo's vibrant art scene and Denver's bustling downtown. It's in the heart of the city in a neighborhood known for its unique culture, making our new RiNo apartments the place to be for anyone wanting to live the full Denver experience. 
Luxury found at AMLI Art District in RiNo
Location, location, location!
There's no better place to start than with AMLI Art District's physical location. 
Just minutes from Coors Field and steps from the South Platte River, AMLI Art District is nestled at the very southern end of Denver's River North Art District — RiNo, as most locals call it. 
This bike- and pedestrian-friendly neighborhood is described as one of the "most up-and-coming young neighborhoods" in the city, and it's not hard to see why. RiNo's art scene has evolved around street art, cozy music venues, local eats and studios filled to the brim with talented artists from every corner of the country. It's the type of artsy neighborhood that's covered in vibrant murals and the influence of a bright culture, and it certainly lives up to its motto as the place "where art is made."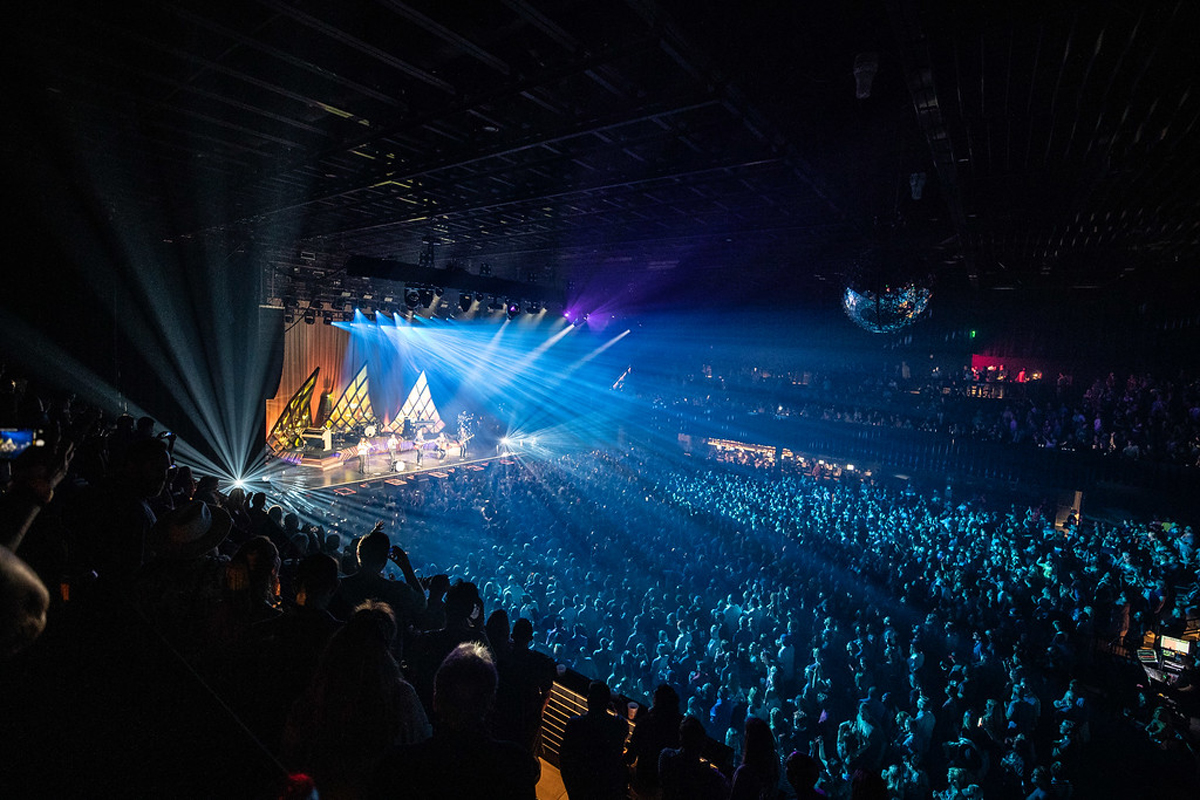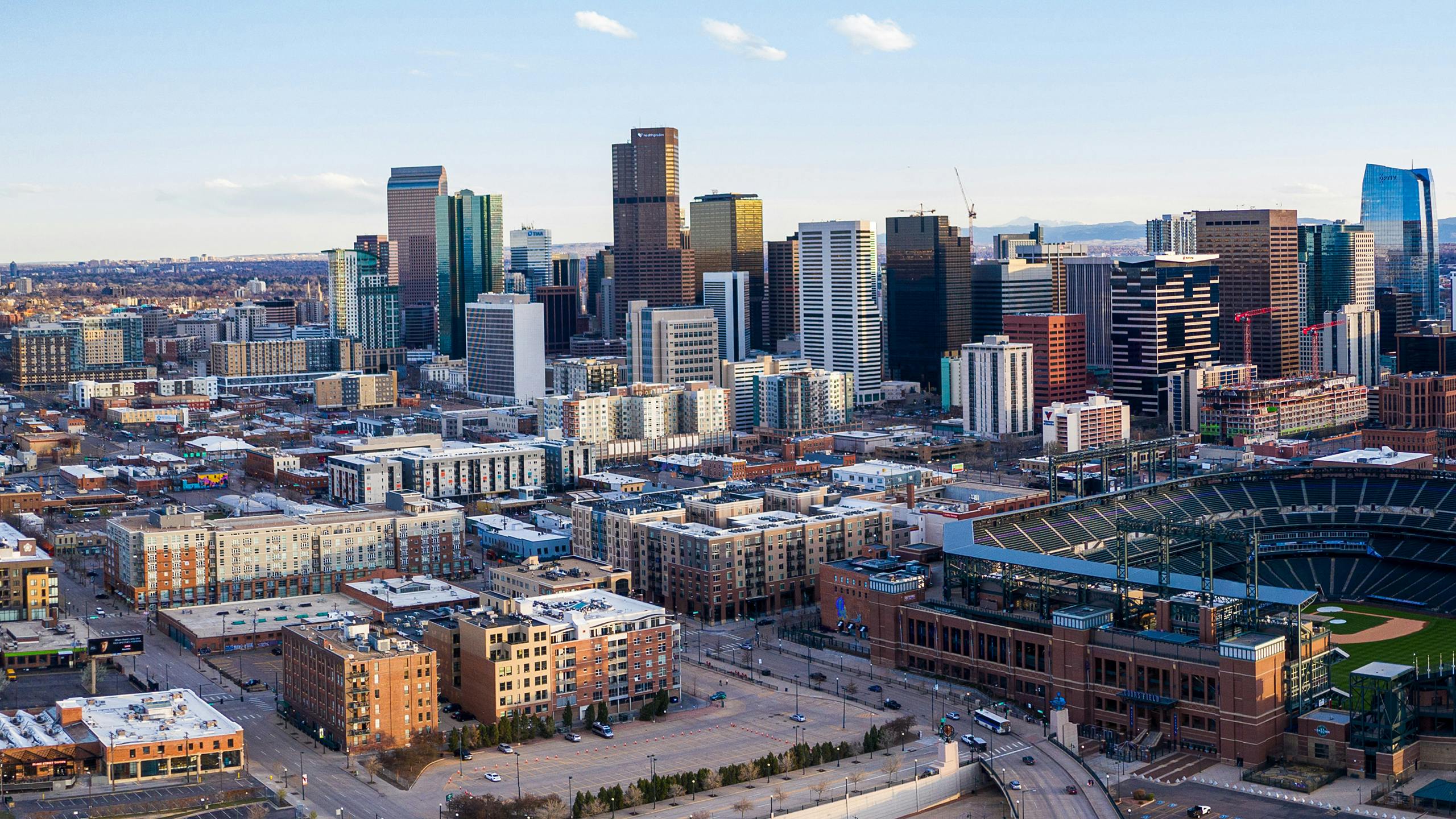 It's here in RiNo that one can find a host of craft breweries, gourmet restaurants and mouth-watering market fares alongside any one of the many distilleries, wineries and eateries scattered throughout the neighborhood. It's still Denver, after all, and if we know anything about living in Denver it's that we love our food, and we love our breweries. 
There are galleries galore for the more creatively inclined of us, and locals will boast of the incomparable Mission Ballroom venue for concerts, film festivals and more. There are pop-up shops and museums and specialty stores and so, so much more to see and do in RiNo that one might completely forget that they are just blocks from the bustle of Downtown Denver itself.  
And that's the beauty of it. Truly. RiNo's vibrant art scene is just steps away from Denver's other vibrant areas like Larimer Square, Union Station, LoDo and Commons Park, and across the river is the Highland neighborhood famous for its restaurants, cocktail bars and riverside trails. 
AMLI Art District's location at the southern end of RiNo gives residents the best of both worlds, and in more ways than one! With unobstructed views of Downtown Denver's skyline to the south and the towering Front Range to the west, residents can enjoy a life mixed not just with the excitement of two vibrant neighborhood cultures, but of city life and mountain life, too.
Unparalleled amenities
The fun and entertainment don't stop at the restaurants, museums and parks of RiNo, however, so let's not leave out the host of luxurious community amenities when discussing the allure of AMLI Art District. After all, life imitates art, especially in RiNo.
Take, for example, the resort-style pool stretching over the outdoor courtyard, surrounded by ample room for reclining in the sun or grilling a meal poolside. The heated spa is just steps away, too, so there's certainly no shortage of relaxation when you need it. 
Our fully equipped business center comes complete with private workspaces and conference room with large screen TV, allowing residents to spend quality time on their work just steps from their front doors. Package lockers ensure your business or personal supplies arrive safely and are stored securely within our walls, as peace of mind is just as much a luxury as the lockers themselves. And when you get too many packages to know what to do with, there are rentable storage units available on-site, too.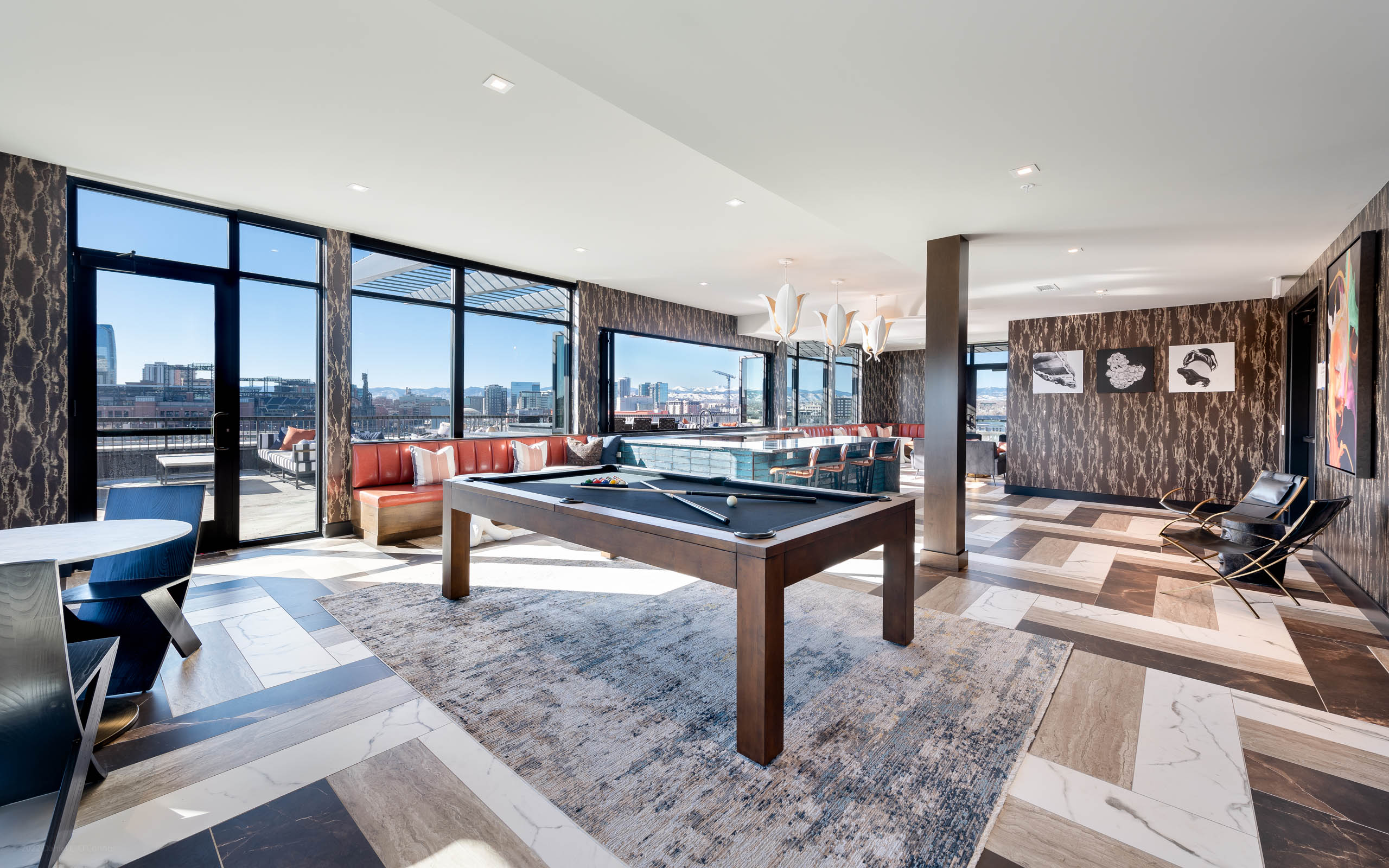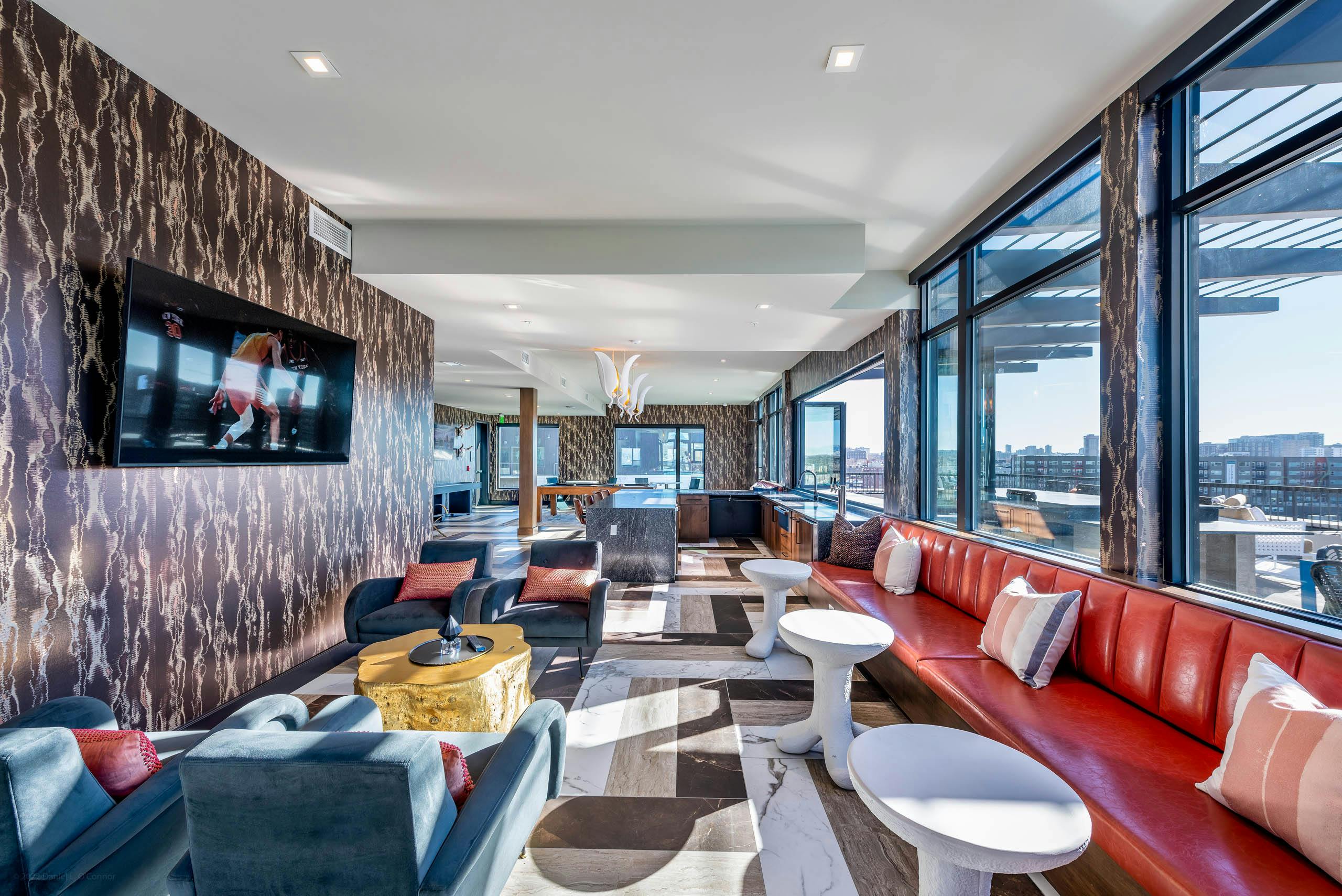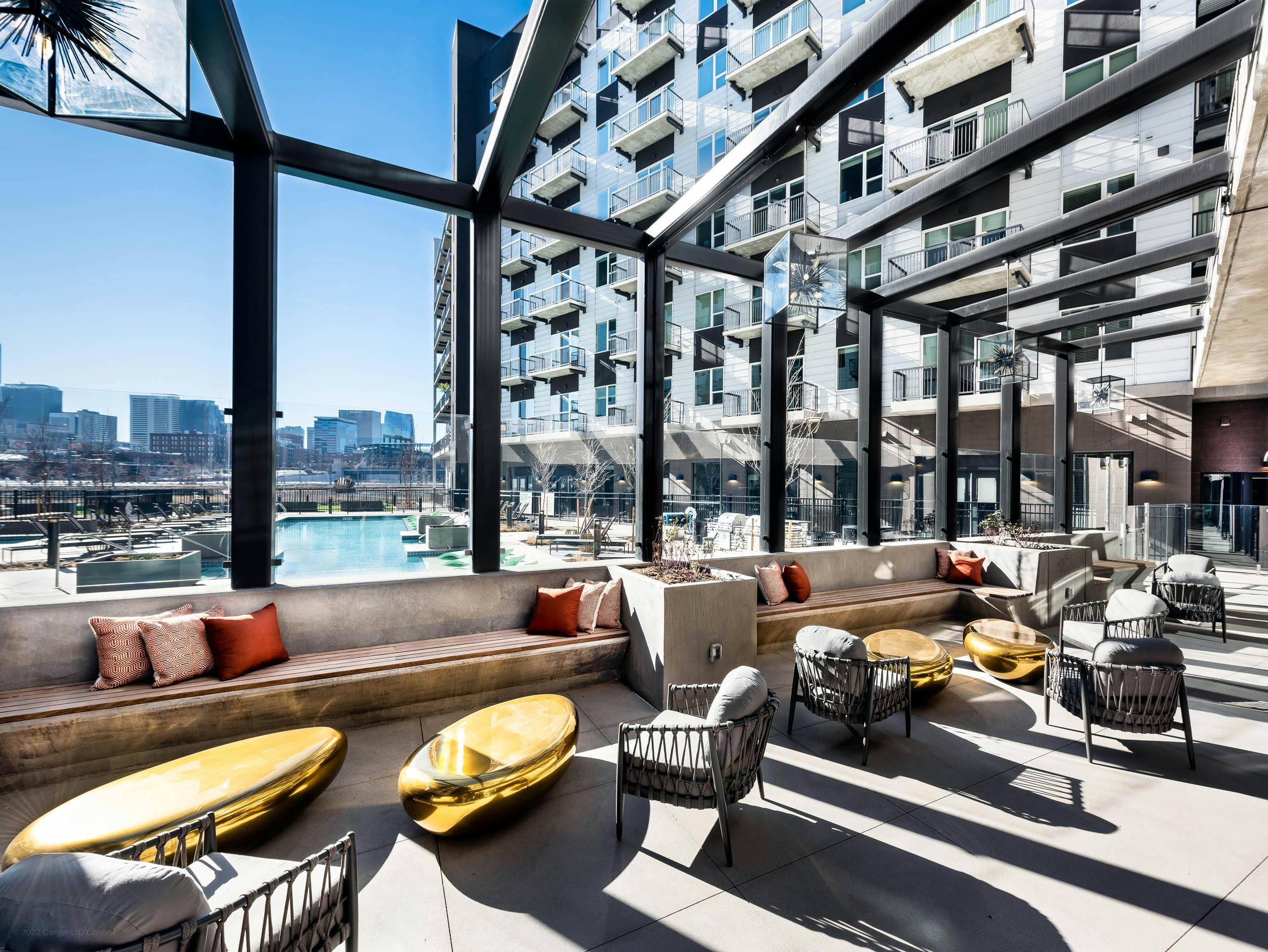 We must remember, though, what they say about all work and no play! And luckily, there's plenty of opportunity for entertainment here at AMLI Art District.
Relax in our outdoor and indoor resident lounge, complete with serving bars and TVs for all your afternoon chats or weekend game days. There's also the rooftop sky lounge that boasts sweeping views of Downtown Denver and the Front Range, offering a more sophisticated atmosphere for entertaining your guests. 
What else, you ask? There's a 24-hour, seven-days-a-week gym fully equipped with cardio, cable and weight machines that's open to all residents at all times. For our four-legged residents — which are always welcome in our community — there's a dog wash with a dryer, bath, showerheads and more to keep them clean and happy after those gorgeously long walks along the river. There's also plenty of bike storage and a repair station to keep your bike in tip-top shape after a good ride around town. 
Like we said, we believe the amenities within AMLI Art District should match the lifestyle and culture of RiNo, which is a high standard that we strive to meet every day.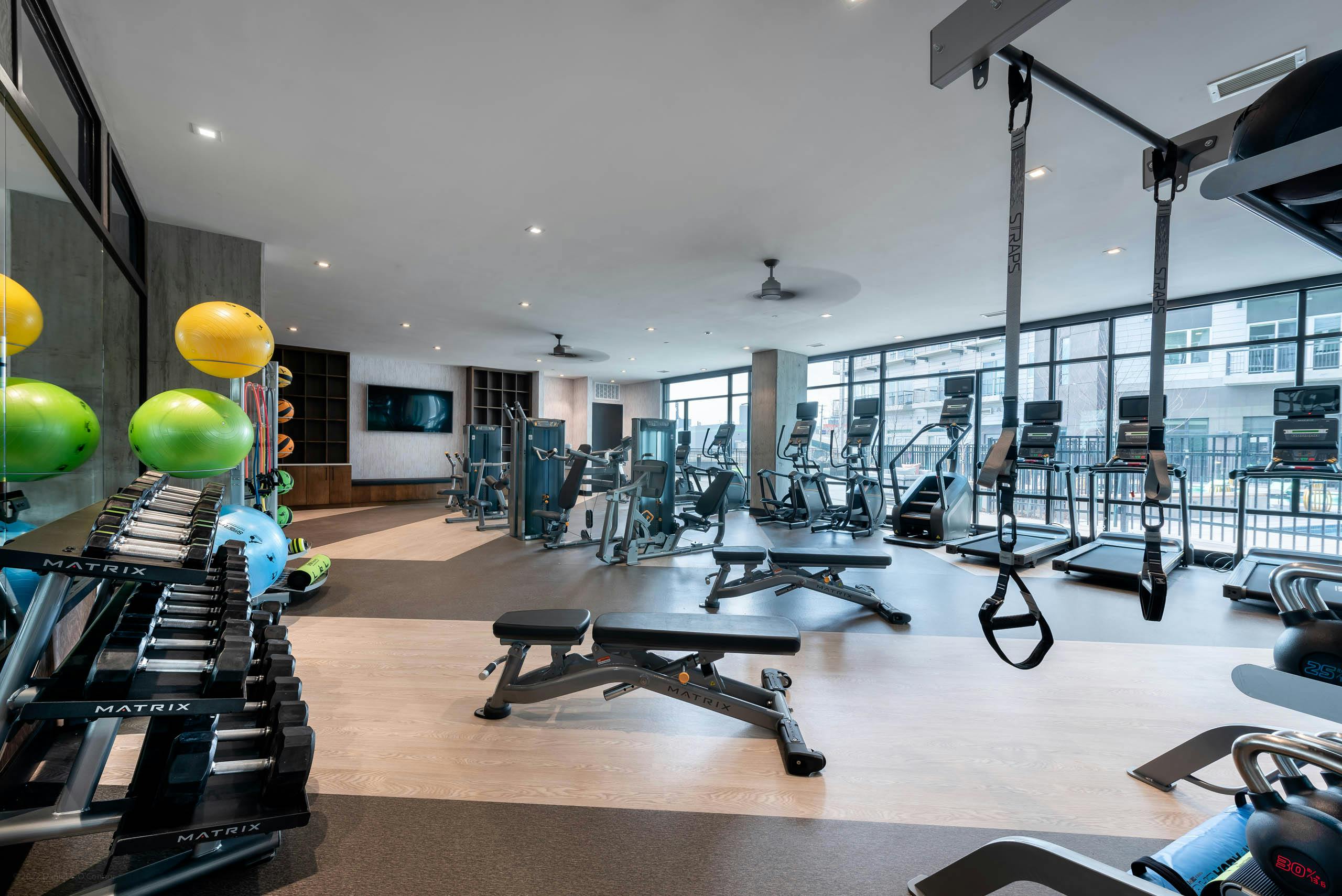 Luxury apartment interiors
Of course, a hunt for a new home isn't entirely centered on the amenities and location of a place. There's a great deal of emphasis placed on the apartment itself, and we're sure that we've met the brief on this one, too! Choose from studio, 1 bedroom and 2 bedroom apartments to find out exactly what's included in each apartment, but you're sure to enjoy a wide selection of luxury features across the board.
Stepping through the front door brings one into their own slice of RiNo that just screams luxury. Airy 10-12 foot ceilings and tall windows invite streams of natural light into the space, lighting up the designer finishes elegantly appointed throughout the apartment. Choose from two designer interior finishes that come complete with details like wood-style flooring, quartz countertops and tile backsplashes that add pops of texture to each apartment. Are they small details? Maybe. But do each add to the luxury lifestyle? Absolutely yes!
Kitchens come fully-equipped with oversized sinks and designer faucets, as well as stainless steel appliances and Euro-style cabinets throughout. Built-in beverage centers and wine racks add a touch of elegance to these cooking areas, which are already as sleek and smooth as is. Bathrooms offer similar standards of quality, with walk-in showers and spa-style bathtubs surrounded by elegant tile designs. 
Finally, the stunning views of the Denver skyline and the towering peaks of the Front Range are outside every window, offering unparalleled scenery from the comfort of your own home.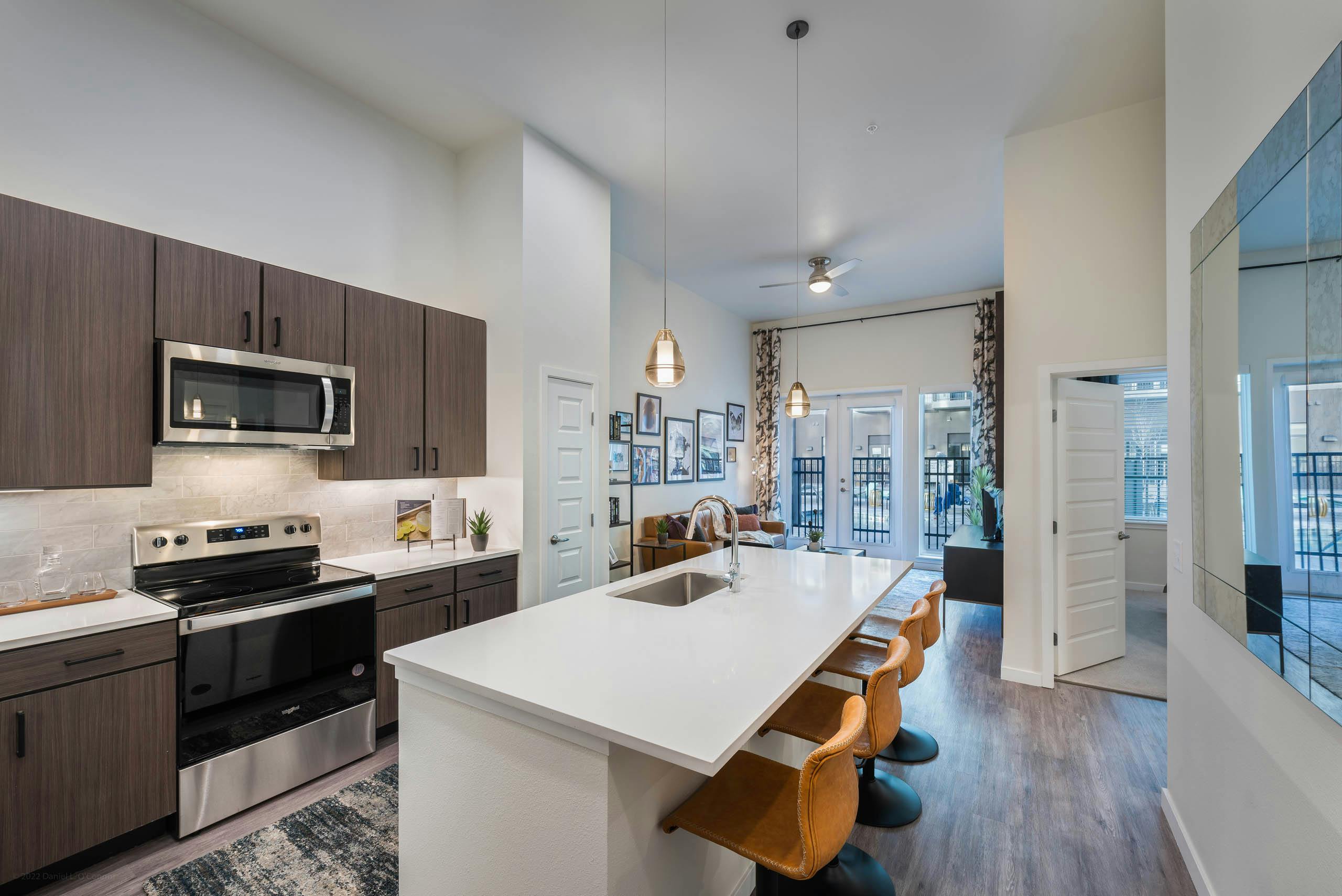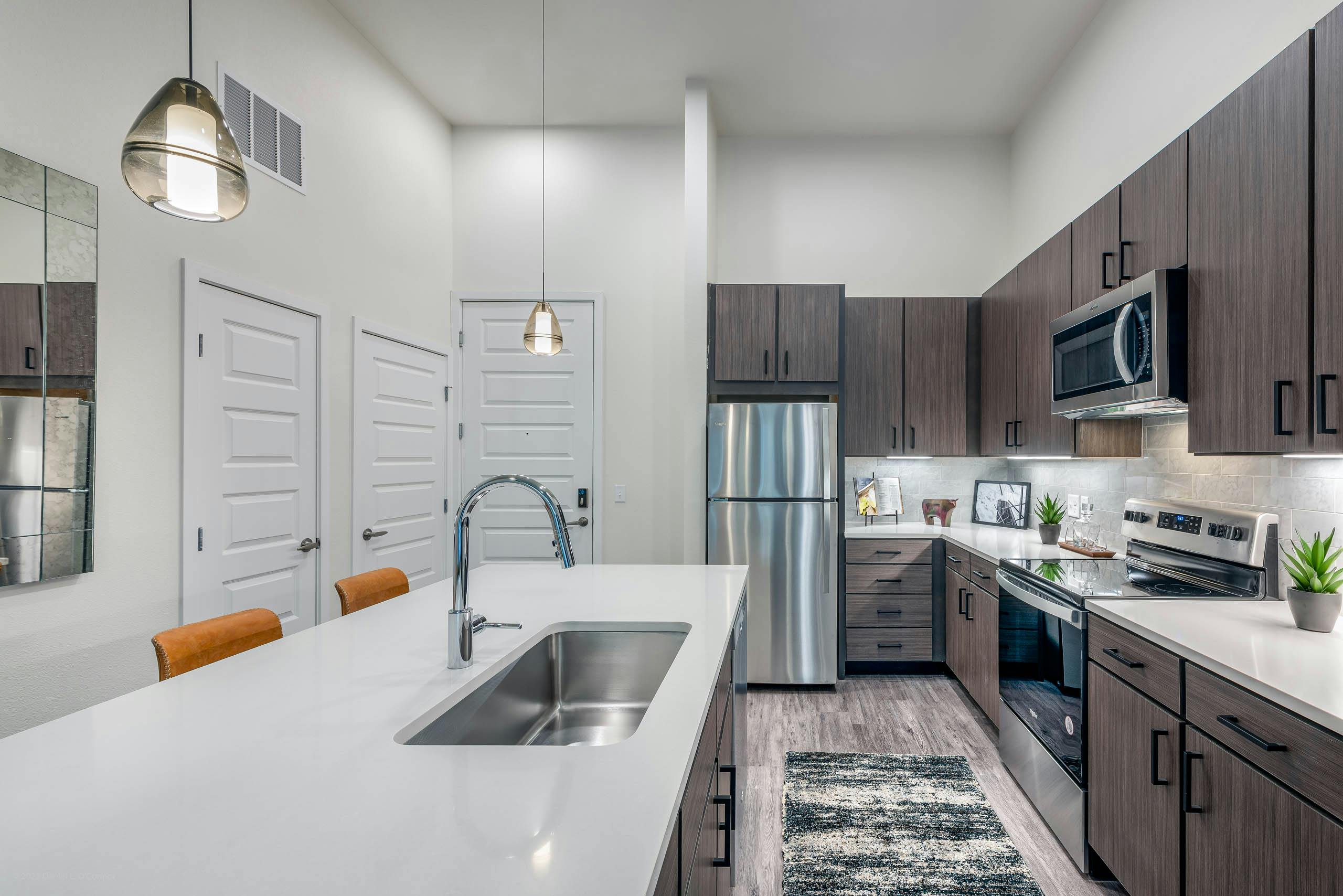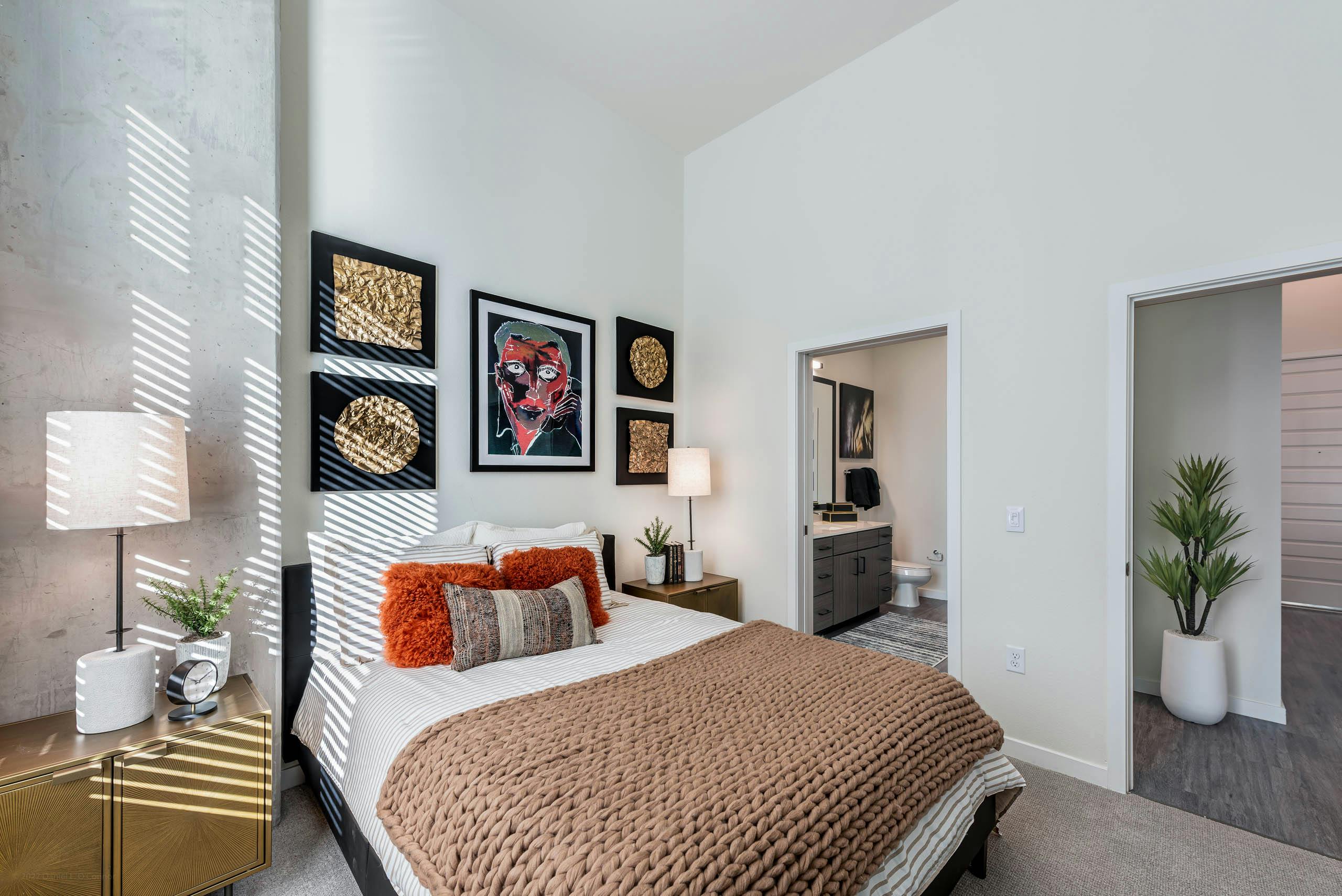 Interested?
What's not to love about RiNo? And what's not to love about AMLI Art District? 
If the impeccable location, luxurious features and unparalleled amenities are enough to pique your interest, then give us a call or schedule a tour with our outstanding staff to see the magic for yourself!
See you soon!
Pin it!