There are few cities that can claim truly great doughnut shops, and Los Angeles is most certainly one of them. 
From hole-in-the-wall family shops to bougie bakeries, Los Angeles doughnut shops offer some of the tastiest, most flavorful and out-of-the-box doughnuts in the region. There are great shops scattered all over the city and county, but we've found some of the most highly-rated doughnut joints in town just for you!
And, as either by coincidence or due to excellent engineering, some of the best doughnut shops are just around the corner from our very own Southern California apartments. So, you're welcome. This was all planned from the start.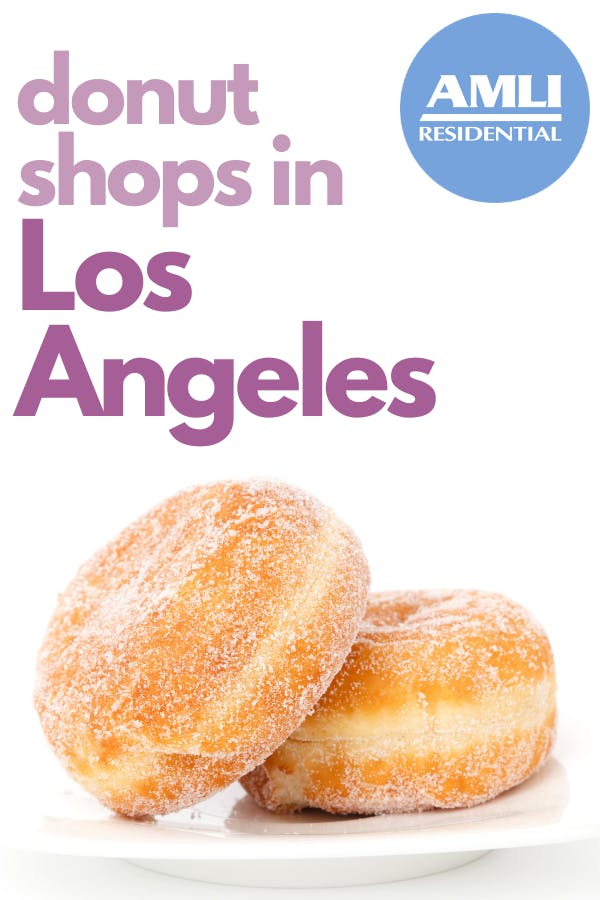 Doughnut shops around LA
For an entirely vegan selection of artisan donuts, head over to a Donut Friend location in Highland Park or in Downtown Los Angeles. In addition to your standard fare of glazed, chocolate, jelly doughnuts etc., Donut Friend also offers giant doughnuts (7-8 inches wide!), doughnut holes, custom doughnuts and ice cream!
Recommended doughnuts: Strawberrylab, Yellow Carrot, Fudgegazi, X-Ray Speculoos.
This Long Beach doughnut shop is another one of those hole-in-the-wall joints where the quality of the food is unmatched in the neighborhood. 
Also serving bubble tea, breakfast croissant sandwiches, fruit smoothies and Vietnamese coffee, Knead Donuts & Tea offers gorgeous freshly-made donuts that look and taste like a million dollars. 
Recommended doughnuts: Guava Cream Cheese, Pig in a Blanket, Tiger Tail Donut, Matcha Taro Donut.  
If you live in our apartments in Woodland Hills, then you're definitely in luck! Blinkie's Donuts is considered one of LA's tastiest doughnut shops and subsequently runs out of their wares well before noon each day. Getting there early is the key to choosing from a wide selection, so set your alarms and make sure you bring cash!
Also, Beyoncé likes these doughnuts, so… do as the Queen does and get some for yourself!
Recommended doughnuts: Fancy Apple Fritter, Raised Strawberries 'n Cream, Old-Fashioned Blueberry. 
For the freshest doughnuts around our Marina Del Rey apartments, your best bet is to head over to Sidecar Doughnuts & Coffee. These artisan donuts cover a wide range of flavors from classic glazed to seasonal gingerbread-pear to their one-of-a-kind basil eggs Benedict. And, if you glance at their menu online, each doughnut has a list of specific ingredients, a texture profile, flavor range and even a drink pairing to go with it!
Recommended doughnuts: Basil Eggs Benedict, Vegan Apple Cider, Maple Bacon.
Coffee, fried chicken and artisan doughnuts are the name of the game here at Birdies, where classic American foods are elevated to a new level of flavor, display and quality.
Fried chicken sandwiches and spicy wings are the perfect entrée to pair with an artisan doughnut, or maybe head over earlier to grab a cup of coffee and a breakfast sandwich. You know what they say: the early bird catches the worm, but the early Birdie catches the maple bacon doughnut…
… or something like that.
Recommended doughnuts: Horchata Twist, DOH! nut, Pistachio Thyme, Galaxy Donut.
This little hole-in-the-wall between Glendale and Pasadena is known for its cookie-stuffed doughnuts. The gorgeously-decorated doughnuts come in any cookie-donut combination imaginable, like the Reese's Oreo Croissant Donut, a Banana Nilla Wafer or a Chocolate Biscoff Donut filled with Cookie Butter. It's extravagant, it's delicious and it's definitely worth a visit. 
Recommended doughnuts: Birthday Cookie Surprise, Nutella Banana, Crème Brûlée.
This Long Beach favorite sells out their daily stock quickly, so make sure to get there before the rush to grab one of their famous filled doughnut sandwiches!
Recommended doughnuts: Devil's Food Doughnut, Apple Fritter, Blueberry Crumb.
Ranking as the best doughnut shop in Santa Ana (according to Yelp), Luv n Donuts certainly sets itself a reputation for delivering quality, fresh foods. Their doughnuts are popular for both events and the quick snack, and the Vietnamese coffee is a perfect pairing for their sweet pastries. Plus, if you're looking to go the savory route instead of the sweet, then opt in for a smoked salmon everything bagel!
Recommended doughnuts: Chocolate Maple Bar, Glazed Sugar Donut, Custard Cronut.
Next time you're feeling in the mood for some sweet treats and coffee, order from some of these doughnut shops and get a taste for the doughnuts that have made Los Angeles famous! Plus, you'll be supporting small businesses while enjoying yourself immensely. It's a win-win!
Enjoy!
Pin it!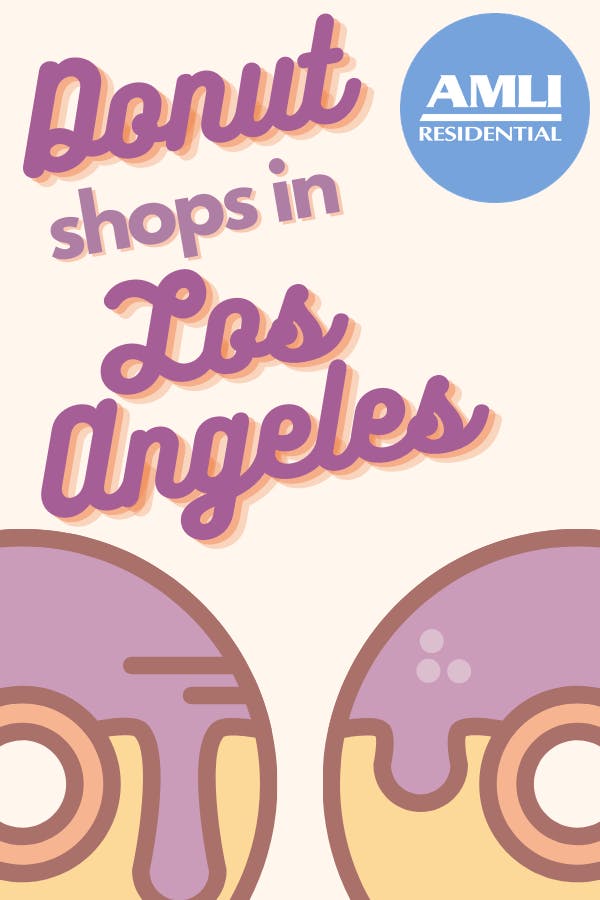 Featured photo courtesy Pixabay/Free-Photos