Los Angeles occupies a large swathe of beautiful, bountiful land. But like any large city, L.A. can feel chaotic, crowded, and polluted. If you're itching for a taste of the serene but don't have the time to venture somewhere too remote, enjoy some peace and quiet at these SoCal sights.
In 1970, a wildfire blazed across part of Griffith Park. In its wake, wine merchant and avid hiker Amir Dialameh petitioned the city for permission to revegetate and firebreak the area by planting a garden. The city approved Dialameh's request, and he spent the following 12 years cultivating the garden. Without any help from workers or equipment, Dialameh planted more than 60 types of trees and shrubs. He tended the garden until his death in 2003. Today, Amir's Garden is maintained by unpaid volunteers. If you're interested in volunteering to keep this SoCal treasure beautiful, visit LAParks.org. Amir's Garden, open daily from 5:30am to 10pm, is a 10-minute drive from AMLI Lex on Orange.
Where beauty and reflection are concerned, an art museum can rival a blessed slice of nature. This is especially true when the art museum in question is located in a park. LAMAG is a 10,000-square-foot museum situated on the grounds of Barnsdall Art Park, 10 minutes from AMLI's Glendale apartments. The thread that ties all works at LAMAG together is relevance to the people, culture, or history of Los Angeles. Artists of varying backgrounds and styles are on display at the museum, which showcases painting, photography, video, architecture, design, and other artistic mediums. Big on outreach and community engagement, LAMAG also runs youth education and internship programs. The museum is open Thursdays through Sundays, and is free for guests of all ages.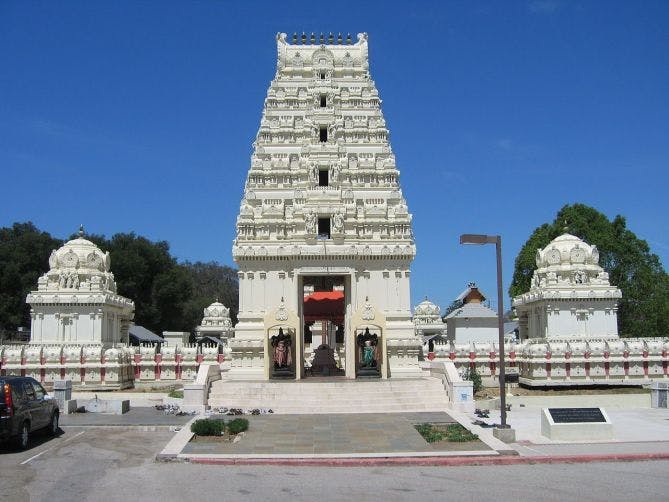 There are several Hindu temples in Southern California, but few have the capacity to wow like this Venkateswara temple. The Malibu Hindu Temple, built in traditional South Indian style in 1981, is one of the largest Hindu temples in the western hemisphere. The temple's architectural appeal is reason enough to visit the Malibu Hindu Temple. Its setting in the Santa Monica foothills is just icing on the cake. If you're a movie buff, you might recognize the temple from Beverly Hills Ninja or the 1998 Tamil film Jeans. If you live in AMLI Warner Center, this serene religious complex and place of reflection is a 15-minute drive from your apartment. Respectful visitors of all faith are welcome.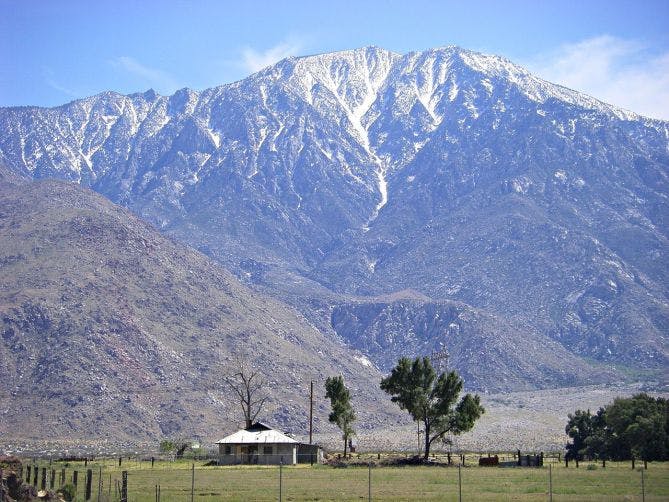 Towering 10,834 feet above sea level, San Jacinto Peak is one of the only mountains in Southern California that is snow-capped the majority of the year. The Riverside County park surrounding the peak affords outdoor adventurers several great camping and hiking opportunities. The park's diverse terrain includes craggy granite rock, subalpine forest, and mountain meadow.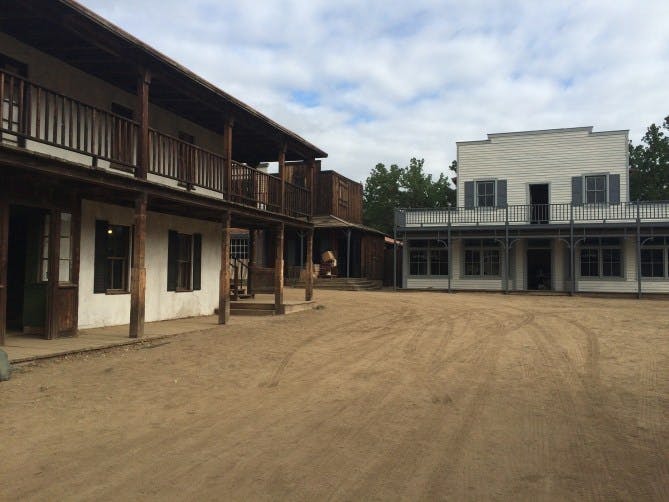 Many a film and TV scene have been filmed on this awe-inspiring piece of land. One of the most prolific movie ranches of all time, Paramount Ranch's diverse, 2,700-acre landscape has fooled viewers into believing they're watching footage shot in Arizona, China, Indonesia, Montana, and elsewhere. Paramount Ranch is now a national park, but the western town you may recognize as the backdrop from Gunsmoke and Wanted: Dead or Alive still stands. Other Paramount Ranch highlights include Marco Polo Hill and a few hiking trails. Admission and parking are both free at Paramount Ranch, Paramount Ranch is a 20-minute drive from the Woodland Hills apartments at AMLI Spanish Hills.
This recreation lovers' paradise is an accessible place to hike, ride horseback, mountain bike, camp, bird-watch, and more. The park's ecology and terrain are as varied as its recreational offerings. More than 100 species of wildlife and 250 plant species are counted among its inhabitants. Wildwood Regional Park is a 20-minute drive from AMLI Spanish Hills.

Like what you just read? Why not subscribe to the AMLI Blog so you don't miss another post?