Houston's humid, subtropical climate enables lush gardens to thrive with little to no supplemental watering. If you don't have a formal garden of your own because you live in an apartment rental or otherwise don't have the time and space to maintain one, the Bayou City is home to several beautiful public gardens you can enjoy. Here's a look at five of the Houston area's better manicured public gardens that are open to the public.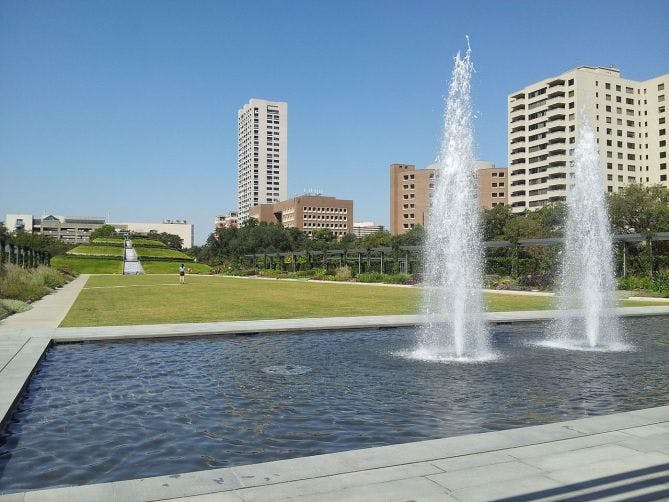 When plans for Hermann Park were drafted more than a century ago, they included a proposal for a formal garden. It took a while, but the popular Houston park is finally home to such an attraction. The McGovern Centennial Gardens' 15 acres are subdivided beautifully into sections containing rose gardens, fruit and vegetable patches, and more. They're also home to the Hawkins Sculpture Walk, featuring more than a dozen busts of notable historic figures. A 30-foot high, ziggurat-like mound at the gardens' center provides an ideal vantage point for admiring it all. Also a popular wedding venue, the McGovern Centennial Gardens are a 10-minute drive from AMLI City Vista.
1500 Hermann Drive, 713-524-5876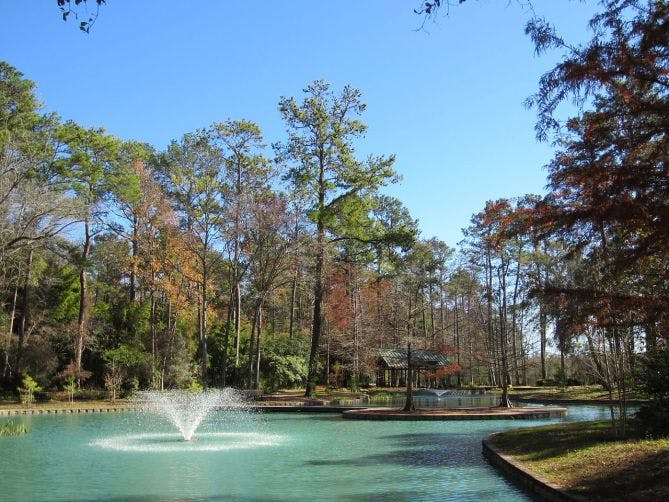 Part of Humble's beloved arboretum, the Mercer Botanic Gardens are home to 20 acres of herbs, bamboo, perennials, succulents, and endangered plants. And if it's too warm for you to spend your entire visit under the heat of the sun, retreat to one of the gardens' beautiful pavilions. If you haven't been in a while, the Mercer Arboretum is well worth a visit as well. The Mercer Arboretum and Botanic Gardens are a 30-minute drive from AMLI Memorial Heights.
22306 Aldine Westfield Rd., 713-274-4160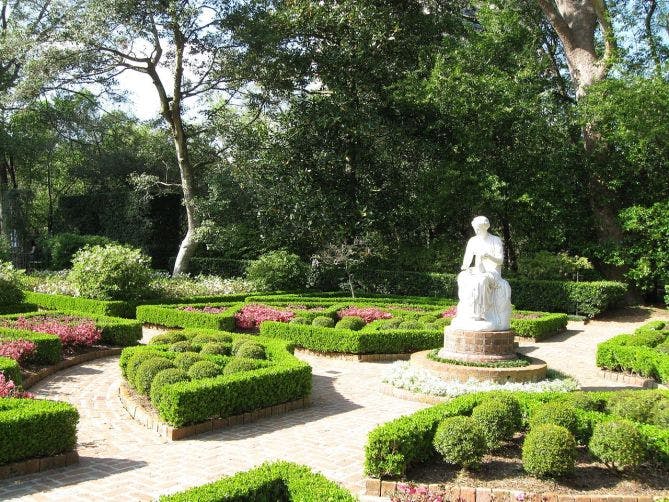 The gardens at Houston philanthropist Ima Hogg's former estate are the oldest, most famous, and arguably grandest formal gardens in the area. Seven distinct, neatly manicured gardens contain American holly, azalea, and a number of regionally prominent floral species.
6003 Memorial Drive, 713-639-7750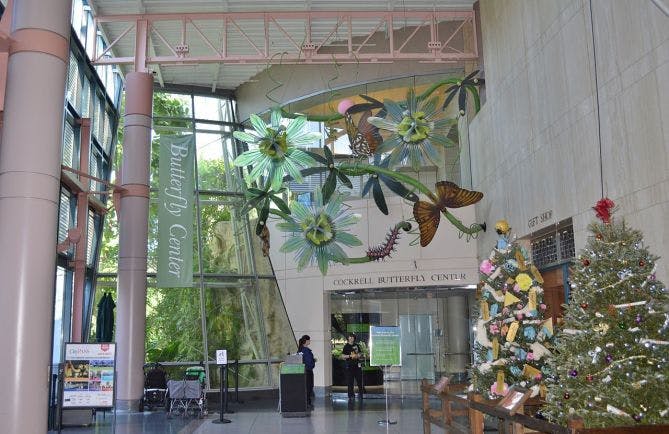 Butterflies are the primary draw at this Houston Museum of Natural Science attraction. But the Cockrell Butterfly Center is also a tropical garden paradise. Non-butterfly highlights include a 50-foot waterfall, one of the world's largest sundials, and dozens of tropical flowers and plants. The Cockrell Butterfly Center is a 10-minute drive from AMLI's Montrose apartments.
5555 Hermann Park Drive, 713-639-4629

Midway between Houston and College Station, Peckerwood Garden's 10-acre grounds host an array of native Texas plants and Asian species. The garden conservatory is also home to several exquisite Mexican sculptures from John G. Fairey's extensive collection.
20571 Farm to Market 359, 979-826-3232

Like what you just read? Why not subscribe to the AMLI Blog so you don't miss another post?