It has been an exciting year for college basketball fans, and we haven't even tiptoed into the madness that March reliably brings. While watching teams you're passionate about duke it out can be a lot of fun, it's easy to forget to enjoy yourself. To stay calm, cool, and collected this March Madness season, take the following tips to heart as March 16 and the kickoff to March Madness 2014 approaches.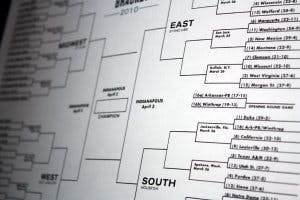 Brackets, Brackets, Brackets
There is no question March Madness game play is exciting in its own right, but filling out a bracket or ten before the tournament kicks off and cheering on teams you've picked brings the fun and excitement to a new level. Compete against friends, relatives, and coworkers for bragging rights. You could also use brackets for family bonding or spending quality time with friends.
Nightly Recap/Planning Session
Allowing days' worth of game play to take place unchecked can allow bracket maintenance to really pile up, especially early on in the tournament when as many as 16 games are played in one day. If you're playing round-by-round brackets, not checking scores or watching highlights for two days may even cause you to miss a pick deadline.
Check your progress every day and update your brackets. After each game is played, you'll know a little bit more about the details of the next round in the tournament. Use this information to fill in the blanks on your brackets, as well as to determine which games are most important so you can map your schedule accordingly. If you can, schedule your daily obligations around the games you really want to see so you get the chance to watch or at least track them.
Throw a March Madness Party
There are several good causes for hosting a viewing party during the tournament. If your alma mater is in the tourney and friends or other alumni live in your area, the camaraderie you experience watching your team play may be reminiscent of going to the games as a student. Late-stage tourney games, from the Sweet Sixteen on, are always a blast to watch in the company of other college basketball fans. Make it a potluck event so you don't have to put too much time and effort into preparing for the game in the midst of such an exciting time.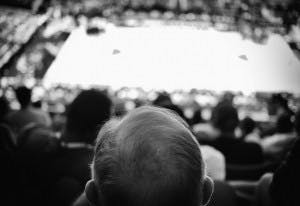 See a March Madness Game Live
The ultimate manifestation of March Madness enjoyment comes in the form of watching a game live. If you live in a luxury apartment in the Dallas Arts District, Central Business District, downtown Fort Worth, Las Colinas, or anywhere else in the DFW area, the feasibility of going to a tournament game this year is higher for you than usual. Why you ask? Because the Final Four and national championship will be held in AT&T Stadium in Arlington, Texas. For ticket information or to purchase your March Madness tickets, visit the NCAA Online Ticket Exchange.
AT&T Stadium will be thunderous this April. If you are lucky, you just may be a part of the madness. Whether you live in Dallas or not, a wealth of excitement will be waiting for you in your luxury apartment, favorite sports bar, your friend's home, or even on that game tracker app. Stay safe, feel the energy, and enjoy!
Who do you predict will win it all this season? Let us know in the comments!
Like what you just read? Why not subscribe to the AMLI Blog so you don't miss another post?