Thanksgiving is just around the corner. Can you believe 2019 has breezed by so quickly?
For many people, Thanksgiving is about spending time with family, friends and loved ones in the spirit of gratefulness. Whether it's friendsgiving, brunchgiving or traditional Thanksgiving, chances are that someone will have to do some cooking.
And, that person might be you.
Fret not, as we've covered your bases. Below is a list of all the common Thanksgiving meal dishes and recipes for you to make them. Don't go hunting through the world wide web at the last minute, freaking out about which of the 200 turkey stuffing recipes you want to use. We've got you covered, and you can thank us later.
Menu
Appetizers
Pigs in a blanket
Bacon-wrapped asparagus
Main Dishes
Turkey
Stuffing
Cranberry sauce
Mashed potatoes
Green bean casserole
Gravy
Salad
Desserts
Sweet potato casserole
Pecan pie
Banana pudding
These recipes don't take into account the dozens of area-specific food customs, but it does consist of some of the most commonly-made meals around Thanksgiving.
So tie your apron, clear the counter and pour yourself a glass of wine: you're going to kick Thanksgiving 2019's butt.
Let's go!
Appetizers
Pigs in a blanket
This one is easy, since half the work has already been done for you. Grab a tin of Pillsbury crescent rolls, some cocktail weenies and that's it!
Bacon-wrapped asparagus
So this isn't that common of a dish, but there can be a distinct lack of greenery on Thanksgiving menus. Bacon-wrapping a vegetable makes it all okay in the end.
The trick to making good asparagus (that is actually good) is to roast it in the oven with a bit of olive oil. The thicker the asparagus stalks, the better.
A neat trick to avoiding those chewy ends is to snap the stalks while they are still raw. Pinch the bottom of the stalk in one hand, the middle of the stalk in the other, and then bend until it snaps. The stalk will snap where the meat is more solid, meaning that the portion above the snap is usually the softest part of the stalk. This makes a world of difference after the stalks are cooked, as they are no longer tough or chewy to eat.
Main Dishes
Stuffing
Good stuffing isn't hard to come by. Most packaged mixes you can buy at the grocery store will do just fine. If you insist on making your own at home, use this recipe as your guide.
Turkey
Grab a pen and make a note of this: cooking a Thanksgiving turkey is not. hard. to. do.
Seriously.
All you really need to know is how heavy your bird is, since the time it takes to cook all the way through is based on the turkey's weight. The weight also determines how long the turkey will take to defrost. Take it out at least — at the very least — two days before you cook. The USDA also has a great list of tips on how to defrost a turkey without letting bacteria take over.
The other important thing to have is a baster and a thermometer, as both are used to make sure the turkey doesn't dry out or overcook in the oven. Here's a few resources to make the best turkey possible this Thanksgiving:
Cranberry sauce
Most people will buy the canned stuff and fare just fine. But for those who can't resist making their own:
Mashed potatoes
Haven't found a mashed potatoes recipe you've fallen in love with? Sick of making your family's standby year after year? Try this one.
Green bean casserole
This green bean casserole is as easy as one, two, three. The recipe is actually printed on the side of the box of fried onions, so you know that you're getting the most tried-and-true recipe out there.
Gravy
Don't skimp on the gravy!
Salad
There isn't a specific type of salad that is a Thanksgiving staple, especially when going for healthy food isn't really the highest priority in Thanksgiving preparation. But here's an awesome salad anyways, because vitamin C is important and you should thank your body for carrying you this far.
Desserts
Sweet potato casserole
Marshmallows on sweet potato? It's not as weird as you might think! The pecans in this recipe add the perfect crunch to this festive dish. The hardest part will be figuring out if this is a dessert or a side-dish.
Pecan pie
Banana pudding
To sum it all up
Thanksgiving doesn't have to be an overwhelming experience. After all, the season is all about being thankful for friends and family, so no one will really mind if the casserole is a little burnt or the turkey is a little dry. If you have dietary restrictions that restrict your choice of meals, there are always dozens of vegetarian, vegan and alternative options to all these classic dishes. Thank goodness for the internet, right?
The best thing about making your own Thanksgiving dishes is that you get to keep the leftovers! Thanksgiving leftovers can be incorporated into loads of other meals, so all the cooking you do definitely goes a long way. Leftover turkey makes for great sandwiches, and the stuffing and mashed potato can be great fillings for a hearty pie.
Whether you're cooking the meal or just enjoying it with others, remember to have fun and appreciate those around you, no matter who they are.
Happy Thanksgiving!
Pin it!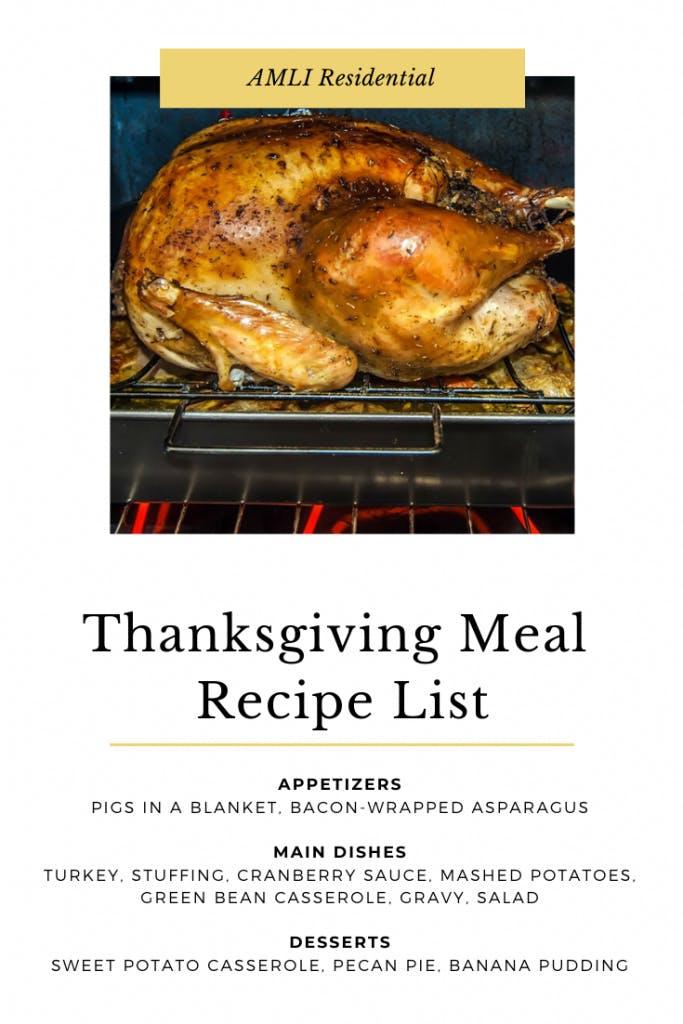 Feature photo courtesy Pixabay/PublicDomainPictures