We all love a good ghost story. Those spooky tales of strange noises, cold spots, unexplainable whispers and disappearing figures have a way of making even the bravest of us a little unsettled. 
Scary stories have a way of getting a reaction out of us that not many other stories can. The way so many people react to the jumps, scares and spookiness of scary movies is a testament to humanity's search for the occasional adrenaline spike. Some theories draw upon the idea that people like horror films for that reason exactly: they provide that sense of thrill and sensation in an environment where no actual harm can occur. 
Of course, there are other theories as to why we like scary stories and scary movies. There's the idea that people bond with each other while watching scary films, or the theory that the deepest, darkest parts of us sympathize with the monsters. Then there's the idea that these scary stories give us a chance to face our innermost fears and, ultimately, feel like we've conquered them.
The ability to tell a good, scary story is a seemingly lost art. When's the last time you watched someone hold the full attention of an entire room with the tale of a local legend? After all, it's so easy to verify or disprove a story with a quick Google search and a decent wi-fi connection that the magic of the moment fizzles out before anyone gets the chance to be spooked. 
But not anymore! We've found some fool-proof ghost stories and haunted places right in Denver that you can recount for your thrill-seeking friends. And, who knows? Maybe you'll bring back the lost art of spooky storytelling again!
If you live in our luxury Denver apartments, then here are some of Denver's haunted places that you can see for yourself!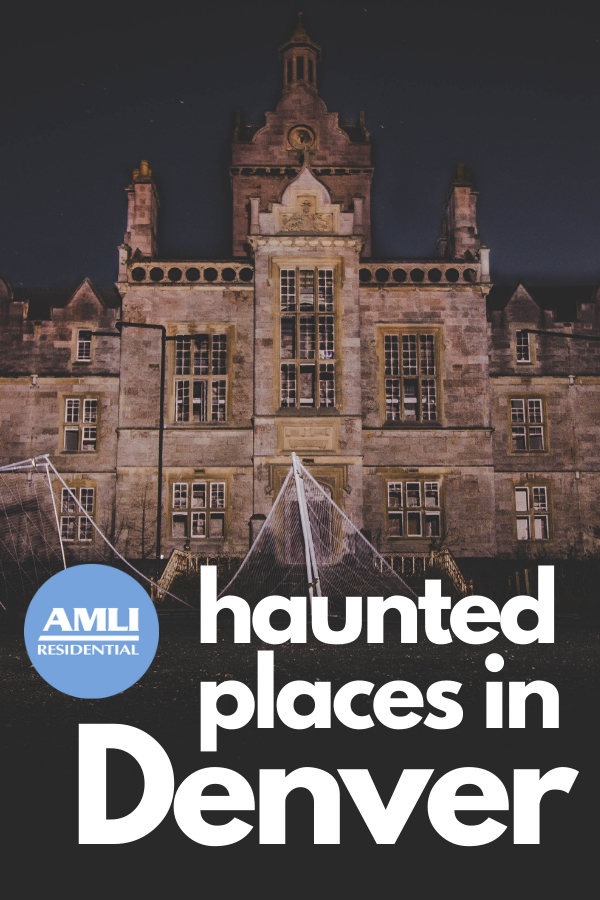 Haunted places in Denver
The Colorado State Capitol Building
The gold-gilded capitol building in the center of Downtown Denver has scarier things than politics inside its marbled halls. While there are no official ghosts roaming the building, there have been plenty of ghostly sightings and experiences that lead many to disagree.
One popular tale is that of the Espinosa brothers who, in 1863, went on a murdering spree in the San Luis Valley. The governor set a bounty on their heads, and it wasn't long after that they were delivered to the capitol: their heads, that is. Rumor has it that you can see their floating, ghostly heads meandering through the capitol at night, and that the sound of galloping horses are the brothers themselves looking for their heads. 
Other apparitions in the capitol include that of a Victorian woman gliding through the third-floor senate chambers, as well as a woman roaming the steam tunnels below the building. Spoooooky!
If you live in our Uptown Denver apartments, you are just five minutes away from this spooky setting!
If you're familiar with the Rosenheim Mansion (a.k.a. the Murder House in the first season of American Horror Story), then you've got the perfect frame of reference for this creepy Denver mansion. 
This 1889 Capitol Hill mansion has been home to a variety of troubled individuals with turbulent lives. The first resident was a Civil War era surgeon who, through no fault of his own, unfortunately could not save all his patients due to extensive injuries. The next resident was Colorado Governor James Peabody who had many, many enemies, leading to many assassination attempts, bombings and shootings. 
The house's troubled history was amplified at the turn of the 20th century when the building was renovated into a restaurant. For decades, workers reported seeing flickering lights, breaking glasses and flying food. The second floor is allegedly haunted by a young bride who tragically died there on her wedding day, and the basement is haunted by another deceased woman. Many have also reported smelling the scent of cherry tobacco in the women's bathroom on the first floor, as well as seeing the reflection of a man smoking said pipe in the mirrors. 
This haunted house is just a few blocks south of our Uptown Denver apartments! 
The Brown Palace Hotel is a popular piece of Denver's history for a number or reasons. It's one of the first fireproof buildings in the country, it's been visited by nearly every United States President since Theodore Roosevelt and it's the only place The Beatles stayed on their trip to Colorado in 1964. Oh, and it's haunted. 
A few apparitions call the grand hotel their home. First, there is a formal string quartet that practices in the main dining room. There is also a train conductor that passes through the walls of what was once an airline and railroad ticket office. A uniformed waiter has been spotted riding up and down the service elevator. The sounds of laughing children have been heard drifting through the hallways, as well as a baby's cry coming from the boiler room.
The hotel was also the site of a showdown between two gangsters in 1911 over their shared affection of a local socialite. The story is one of the many that describe Denver's turbulent mob history.
Cheesman Park is one of Denver's most popular outdoor spaces. Neighbored by the Denver Botanic Gardens, the park is a haven for dog-walkers, picnic-goers and outdoor enthusiasts alike. It's also built right on top of one of Denver's oldest burial grounds. 
General William Larimer, Denver's founder, set aside the land under present-day Cheesman and Congress Parks as a cemetery in 1858. The portion under Cheesman Park was set aside for the city's "undesirables," like murderers, criminals, the very poor and the very sick. Although many of the bodies were relocated to different sites over the years, over 2,000 graves still remain under Cheesman Park, and the Denver Botanic Gardens even has their own forensic pathologist to help figure out if the bones they find are from the buried graves or from more nefarious goings-on.
With all these spooky tales, you're sure to enthrall your audiences next time you're at a scary movie or camp out in the woods!
Enjoy!
Pin it!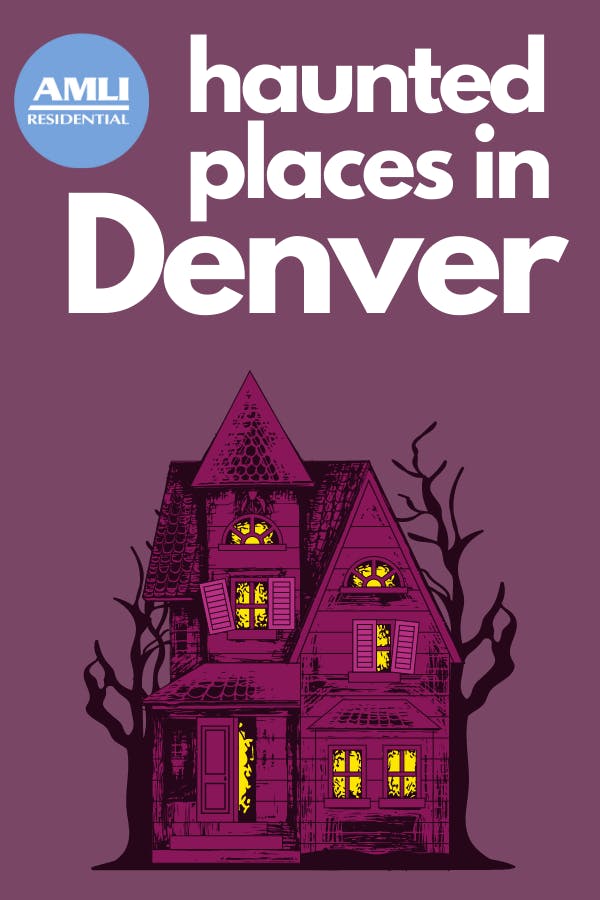 Featured photo courtesy Pixabay/Ribastank