There's always a good time to bake cookies. Whether you're celebrating a birthday or just satisfying a craving, cookies are a quick and easy way to bring a little tasty cheer into your life. 
The Christmas season is absolutely perfect for doing some festive baking. Making giant batches of your favorite cookies is totally acceptable, and you can experiment with dozens of new recipes for the sake of sharing the joy (although, who said anything about sharing?).
If you're looking to do some festive baking for yourself, your co-workers or your family, here are some fun holiday cookie recipes for you to try out this year! And, if they don't turn out perfectly, then you'll just have to make some more, right? Yeah, bummer.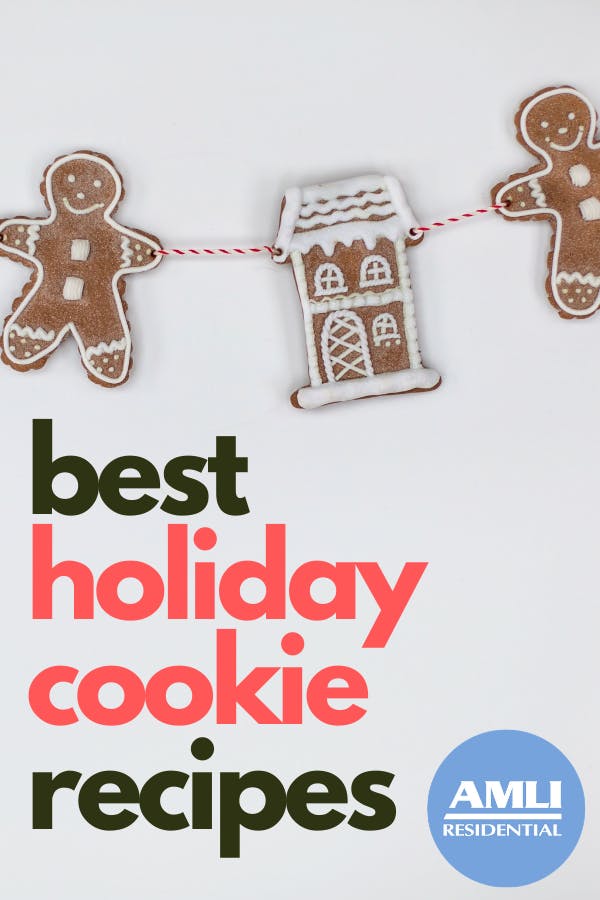 Christmas cookie recipes
If you're looking to make those gorgeously-decorated snowflakes or some classic Christmas treats, then this is the recipe to use. Seriously. 
This recipe has been tried and successfully completed extensively by yours truly, and I can guarantee that if you follow the tips you will be surprised at how professional your cookies will look at the end. Plus, these make for a fun activity with kids or a date!
Get our fool-proof recipe for Christmas sugar cookies here!
Gingerbread cookies
We can't talk about Christmas cookies without mentioning the classic gingerbread cookie.
These intricately-decorated cookies date back to Medieval Europe times where it's said that Queen Elizabeth I offered the treats to visiting dignitaries. 
The great thing about gingerbread is that it's strong enough to construct any type of treat, from trees to birds to houses! The 1812 Brothers Grimm tale of Hansel and Gretel features a woman living in a house made of gingerbread, although it's uncertain whether the tale was the inspiration for the decorated house treats or vice-versa. 
Here's a great recipe for gingerbread that you can try out!
Pinwheel cookies
Easy to make but ultra-fun to look at, pinwheel cookies allow you to really get creative with colors and flavors. Roll up two (or three!) different-colored sugar cookie doughs to create a log, then cut pinwheel slices with a knife and bake! It's that easy. 
You can flavor each color differently to get a variety of swirls and flavors, and they are already so eye-catching that you can serve them as-is. 
Peppermint Pattie stuffed chocolate cookies
This recipe is super easy to make, but it will taste like a million dollars. 
After making the chocolate cookie dough, grab some small York Peppermint Patties and mold the dough around each individual patty. As the cookies bake, they will enclose the patty in gooey chocolate, leaving the minty goodness intact and ultra-smooth. 
Snowball cookies (a.k.a. Italian wedding cookies)
These cookies are by no means exclusive to the holiday season. In fact, these classic cookies are commonly munched on at weddings throughout the year, and you may have heard them being referred to as Russian tea cakes, Italian wedding cookies, butterballs or snowballs. 
These crumbly powdered sugar-covered cookies are made with plenty of pecans and a tasty, buttery dough. They are great cookies to make for the holidays because of their likeness to wintery snowballs. 
Linzer cookies
These gorgeous, elegant cookies are Austrian in origin, using the same ingredients as the traditional Linzer torte cake. The dough is made with ground almonds which give the cookie a crumbly texture and tasty flavor. Sandwiched between two cookies is a layer of black currant or raspberry jam, and the top cookie usually has a little window stamped out for the jam to show through. 
The result is an elegantly-shaped cookie with plenty of flavor, and it's all possible with hardly any work at all.
Try out these classic Linzer cookies here.
Red velvet crinkle cookies
If you're going for big and bold, then these red velvet cookies are a must-try.
The cookies have a slightly cakey texture, which also contributes to the overall puffiness of the finished product. Roll the unbaked dough balls in powdered sugar before baking to give the cookies a cracked, sugary crust which looks absolutely marvelous against the deep red cookie dough. 
If you wanted to get crazy, you could make different colored doughs to create an assortment of bright, colorful cookies that are sure to be a centerpiece on your holiday table.
Biscotti
What's better than a mug of warm hot cocoa during the holidays? A delicious biscotti to dip into the hot cocoa!
These long, crunchy treats are absolutely perfect for dunking in your morning coffee, your afternoon chai or your bedtime hot chocolate. Plus, you can get really creative with your ingredients and flavors, like adding nuts into the dough or dipping the biscotti in melted chocolate after baking. 
Don't be intimidated by these coffee-shop staples, as they are very easy to make. They also make for great homemade gifts for family and friends.
Try this biscotti recipe for yourself!
Peanut butter stuffed cookies
Don't worry, peanut-butter-lovers, we haven't forgotten about you!
This easy recipe makes soft cookies filled with an ooey-gooey peanut butter center that's just melt-in-your-mouth delicious. You likely have all the ingredients in your kitchen pantry already, actually, which is how simple and easy these are to make. 
The trick to perfectly-filled cookies is to freeze the filling in little balls before wrapping them in the cookie dough. That way, none of the filing leaks out while baking and you don't get your hands all sticky while making them.
Try out the recipe for these cookies here!
If you're ever in a baking mood this holiday season, then why not try out these tried-and-true cookie recipes? They may seem deceptively easy, but don't mistake easy for boring! There's so much flavor, texture and color in these cookies that you'll feel like a pro baker in no time.
Enjoy!
Pin it!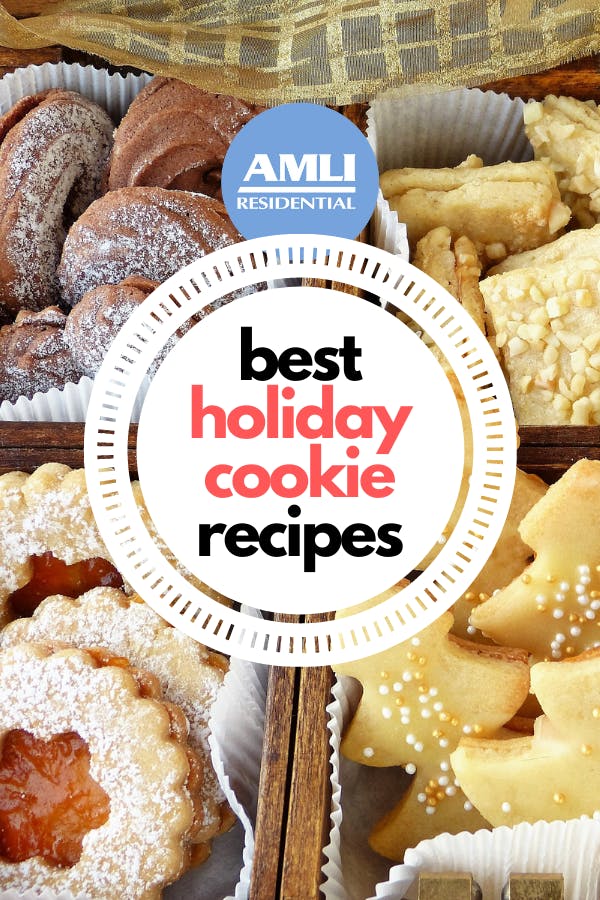 Featured photo courtesy Pixabay/silviarita