Thanksgiving is the season of giving thanks for the people in your life. This season is usually full of gatherings, get-togethers and exciting family reunions, not to mention the act of sharing a big meal with those closest to you. 
This year, however, Thanksgiving might look a little different for many of us. We may not get the chance to see our extended family, we may not want to get together with friends and we may be eating our turkey and mashed potatoes alone this year. 
Although the isolation is certainly a bump in the road (hasn't 2020 been full of those?), we have an opportunity to experience this season of thanks with a new perspective. Yes, we will miss the gatherings and the parties and the great big tables of food, but we DO get to really focus on what makes this holiday one worth celebrating: being really, truly thankful for what we have. 
When we can't see each other in person, what better way to express thankfulness than by sending a handmade gift or treat to the people we love? Here are some handmade Thanksgiving gifts that you can send to show the people in your life how glad you are to know them.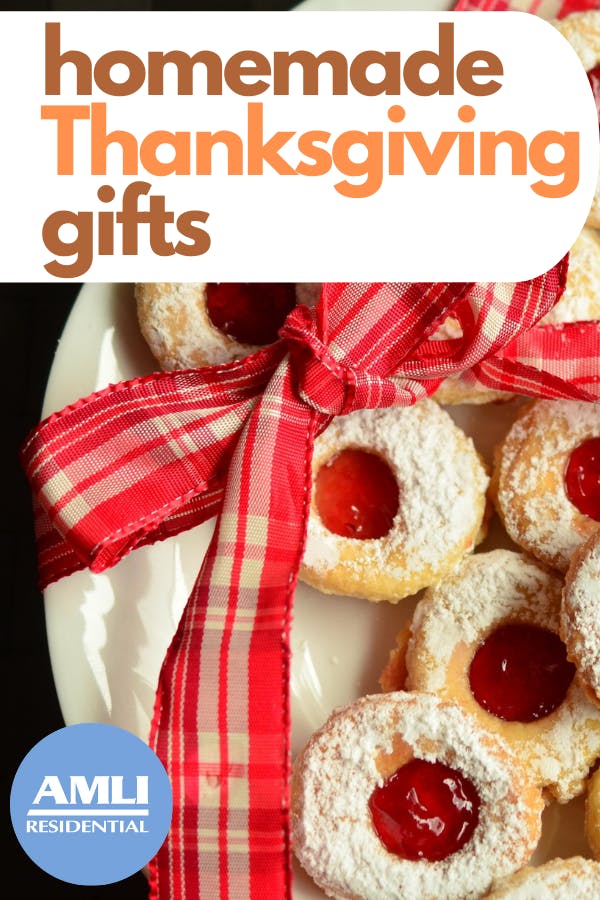 Handmade Thanksgiving gift ideas
This cooler season is making us all feel a little more cozy. Hot drinks, hearty soups and sweetly spiced treats are just what we need to warm our autumn souls, so it stands to reason that a sweet little handmade baking or cooking gift is a great idea. 
Cookies in a jar
This type of gift is endlessly customizable. You can use any cookie recipe you like, such as an old family recipe or your favorite Pinterest find! 
First, find your favorite cookie recipe (make sure it's a made-from-scratch) and measure out all the dry ingredients.
Layer all the dry ingredients from most fine to least fine in a large, clear quart jar. For example, the flour should be near the bottom and walnuts should be on the top. This will prevent the layers mixing together too much and will keep that nice, clean look. 
Decorate the glass jar with ribbon, string, colored paper or fabric as desired.
Finally, print out the full recipe on a nice piece of cardstock and attach it to the jar. Make sure to include what's already in the jar so that the recipient doesn't double the amount of any ingredients.
Here's a recipe for how you can make a Thanksgiving-themed cookie in a jar.
Adaptations: cake in a mug, scone in a jar, hot chocolate in a jar
If you're looking for something quick and easy but still fun and sweet, then this caramel apple gift is perfect for you. All you'll need are some apples, individual caramel dip cups, ribbon and some clear cellophane. 
These sweet treats are always a great option for thoughtful gifts for family and friends. Bake pies directly into these small glass jars and hand them out as party favors or small gifts. You can easily make four small pies with one recipe, and they're easy to decorate the top in any way you want. When you're done, pop on the lid, wrap a ribbon around it and there you go!
These pies can be kept in the freezer prior to baking or can be baked right away. 
Check out the recipe for these cute pies here!
Soups are the quintessential fall food. Whether you like creamy vegetable soups or chunky meat stews, a crafty gift of soup ingredients is a thoughtful and tasty idea that's also easy to make. 
Just like the brownie-in-a-jar gifts, layer the dry soup ingredients in a glass quart jar and print out the full recipe on cardstock. Made-from-scratch soup recipes often include brightly colored ingredients like lentils, spices, sun dried tomatoes, noodles and beans.
Check out this list of soup mix recipes for ideas on how to make six different jar mixes, including split pea, coconut curry, Italian herb, five bean and chicken noodle soup.
Decorated cookies
If you've got kids and are looking for a thoughtful gift that they can help with, then our homemade sugar cookies are the perfect fun activity and gift. 
The sugar cookies are easy to make and keep their shape well after being cut. Using royal icing versus regular canned frosting ensures that the icing hardens well and blends into a smooth and seamless covering. Once fully hardened, these decorated cookies can be stacked in gift bags or cookie boxes without the icing cracking, smudging or breaking! 
This is a great activity for kids, but decorated sugar cookies can be very elegant and beautiful gifts from adults, too. Get creative with colors, shapes, designs and patterns, and you'll be surprised at just how professional and elegant your homemade cookies turn out to be!
If you want to show your loved ones just how loved they are, then these thoughtful Thanksgiving gift ideas are sure to bring a smile to your friends and family's faces. It's the thought that counts when it comes to homemade gifts, so have fun showing your community how much you think about and appreciate them!
Have fun!
Pin it!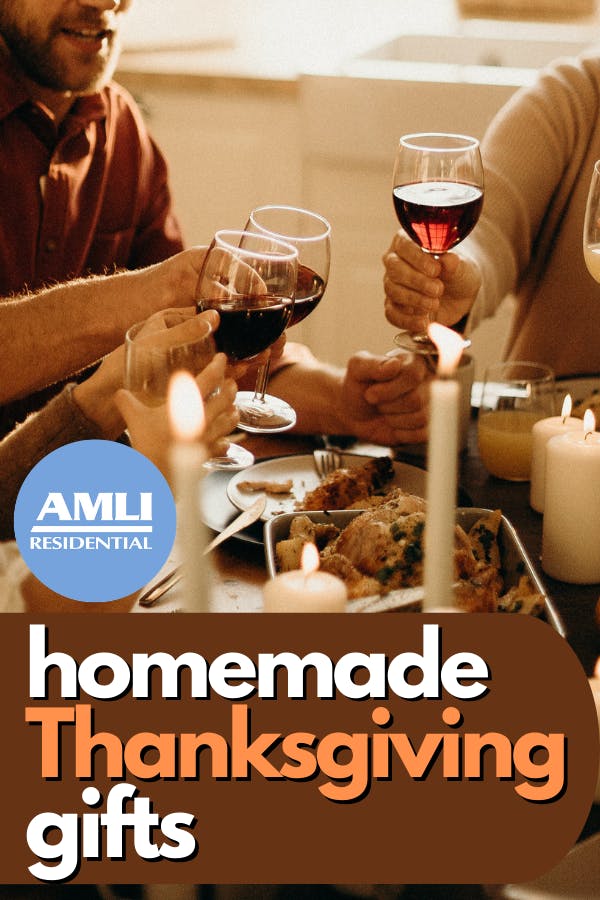 Featured photo courtesy Pixabay/Jill Wellington