It's the end of the year, but it's not quite over yet. Essentially, it's the Friday of 2019.
Everyone needs a day to themselves every once in a while, especially after an entire year of work. The holiday season is an exciting time, for sure, but all the activity can get a little exhausting, too. The treatment? A spa day where you spend time on YOU.
Luckily, Houston is as full of relaxing activities as a diffuser is full of lavender oils… or something like that. 
How to Create your Own Spa Day
Calm your mood
The key to a good spa day is not just relaxation of the body, but relaxation of the mind. It's hard to enjoy a face mask or bubble bath if your mind is reeling with work, stress and the next day's to-do list. 
You know what you like. If getting into a chill mood takes a glass of red wine or some smooth hot chocolate, then go ahead and treat yourself to whatever it is that makes you feel relaxed. Put on your favorite music, light some scented candles or get out those fuzzy slippers that you save for these special occasions. Get yourself to a good, calm place and your spa day will be a hundred times more special.
Masks
Hair and face masks are not only great for your body, but they make you feel pampered as heck when using them! 
Just like shampoos and conditioners, there are different types of hair masks for different types of hair. Try this vegan avocado hair mask for a cool and refreshing treatment, or this honey-infused mask for dry or damaged hair. There are thousands of hair masks out there, and they are just waiting for you to find them.
Face masks, too, are totally dependent on what you like. These charcoal masks are great for exfoliating skin and cleaning out those pesky pores, while this mud mask does a wonderful job of tightening skin and removing oils. Or, if you can't decide, try this pack of 39 different face-mask sheets, each packed with healthy vitamins and essences.
Baths
In every advertisement or commercial promoting relaxation and rest, someone is having a bath. It makes sense, though. How often do you have time to run a bath and lounge around for an hour or two while getting ready in the morning? Baths seem to be synonymous with relaxation, so here's how to make your next bath worth your time.
Bath bombs and bath salts have dual purposes. Not only do they smell good, but they actually allow your skin to soak in some of the salts and oils they contain as they dissolve in hot water.
The scent of these lavender and rose bath salts is sure to make your bath smell divine, as are these organic shea butter bath bombs. 
Top off your bath with a splash of bubble bath, some scented candles, a glass of red wine and some classical music. 
After a bath is the perfect time to rehydrate your skin with some body lotion. The warmth of a bath opens up the pores in your skin, so using a water-based body cream right after a bath allows your skin to absorb the vitamins more easily. Relaxation, here we come.
Detox
Now that you're in your cozy pajamas, your skin is fresh and clean, and your mind and body is relaxed, it's time to enjoy yourself. Pick an activity that will keep you feeling calm, like reading a book, painting, building a puzzle or whatever you enjoy doing with your spare time. Switch on an episode of "Friends" while you sip cucumber water, or listen to some classical music while cozying up with your favorite book. There's nobody on earth who can tell you how to spend your spa day, so do what makes you feel healthy, relaxed and treated. 
Having some time to be intentional with your self-care will pay off in the long run. Use this time to detoxify your mind from the stresses from everyday life, and detoxify your body from everyday physical stressors.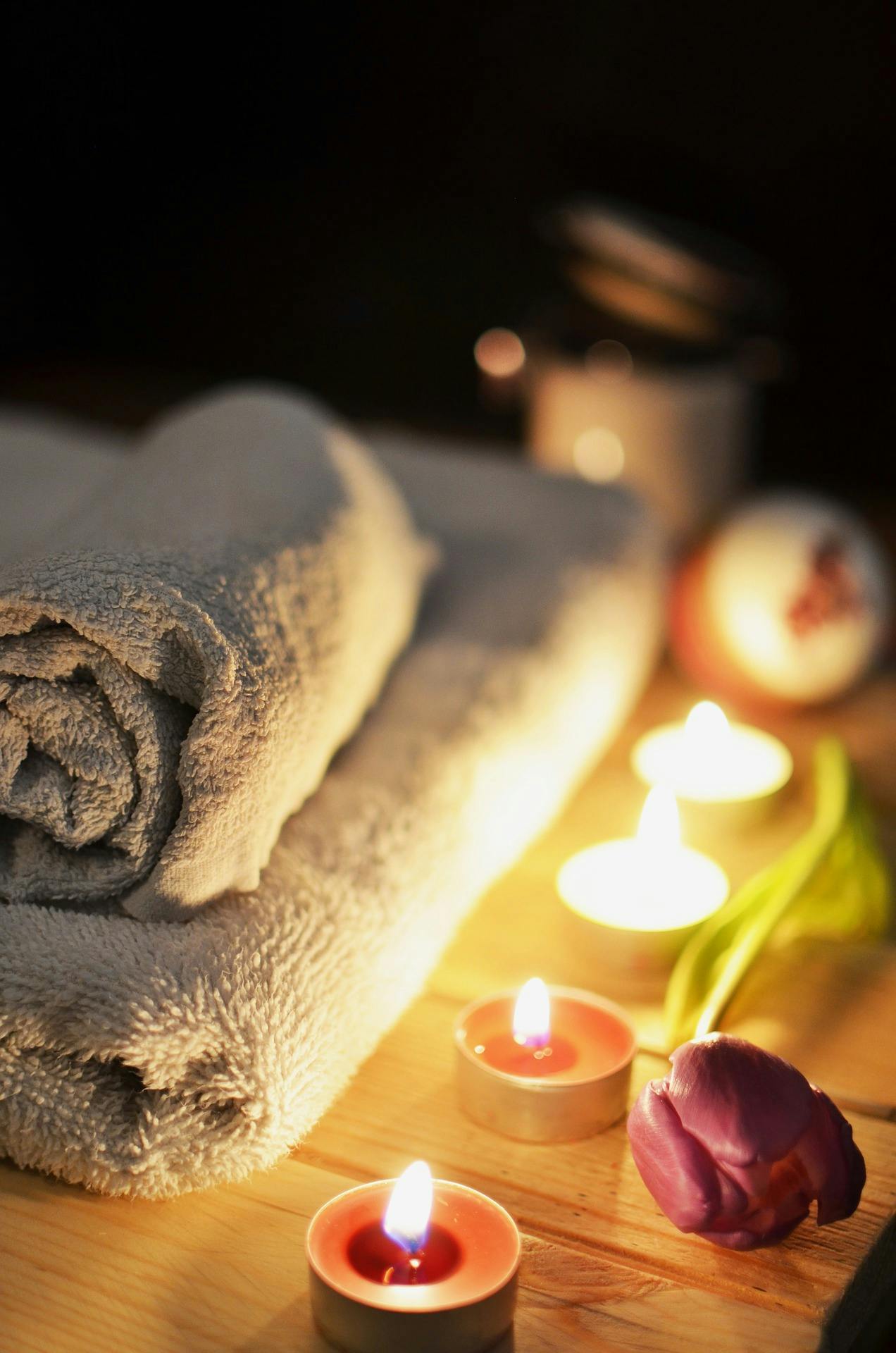 Where to go to spend your spa day
Sometimes, the best way to escape daily stressors is to leave the house and let someone else do all the work. After all, that's what massage parlors, hair salons and spa resorts are for! Here are some great places in Houston to visit on your spa day. 
Whether you are a one-time guest or want to become a full-time member, Massage Heights is ready to provide the perfect personalized spa day you're looking for. 
Looking for a massage? Look no further. From Swedish massages to sports massages and prenatal massages to couples sessions, there is something for everyone at Massage Heights. 
Even facials and aroma therapies are on the menu for anyone looking to elevate their spa day experience. 
This relaxing spa offers more than just glorious massages and exfoliating facials. Maybe you're looking to do some waxing or peels, or maybe it's time to get your lashes and brows professionally cared for. Whatever your pick, My Spa Joy will get you all you need and more.
This cozy retreat is open late to accommodate anyone needing a break after a long, long day. Hiatus Spa + Retreat offers waxing, massages, skincare, body scrubs and more, and has some great packages with a variety of all of it, too!
One word: hydrotherapy. If you've never heard of it, you're not alone, but it will change the way you view spa packages. Sanctuary Spa offers infusion tub therapies guaranteed to make your stress melt away. Plus, add on a seaweed wrap, mud wrap, facial mask or sea salt scrub to enhance your spa bath experience. After your elixir-infused bath, stay a little longer for one of their award-winning massages or facials. They're sure to leave you more relaxed than you could ever hope!
All in all
Your spa day is just that: yours. You know what you like and what you need in order to relax, so don't let anyone else dictate how you should spend your me-time. Whether you're going all out at a spa resort or cozying up on the couch with some herbal tea, make your spa day intentional, enjoyable, and above all, relaxing.
Enjoy!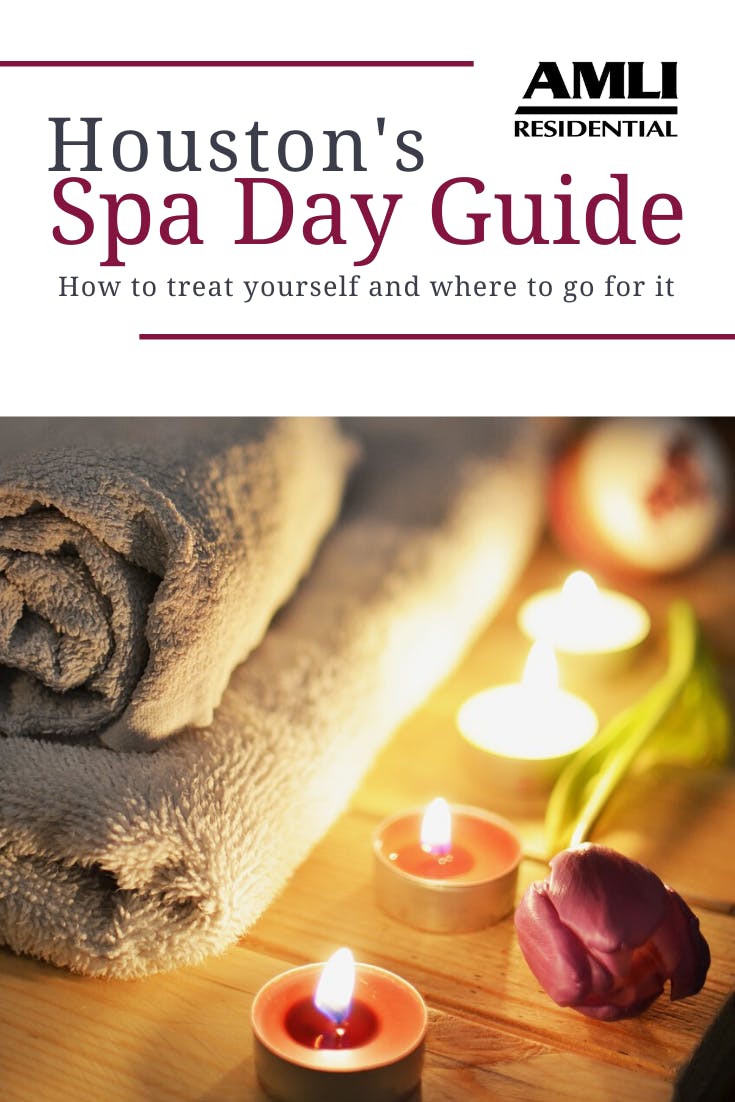 Featured photo courtesy Pixabay/nnoeki
Second photo courtesy Pixabay/tremaestro