May the fourth be with you!
Disclaimer:
If you're a 'Star Wars' fan, this is for you.
If you aren't a 'Star Wars' fan, then this will make you one.
May the Fourth is coming up soon (Monday, May 4), and it's never too early to start planning your Star Wars festivities. After all, it's not too often a day as serendipitous as this one rolls around!
You may be wondering how one can even celebrate this unofficial celebration of a fictional universe. Well, as someone who has been a hardcore Star Wars fan for over half of my life, I'm here to tell you that celebrating Star Wars can be as exciting and extravagant as you want! 
Here's a tried-and-true itinerary for celebrating Star Wars day to the fullest:
Watch "Star Wars: Episode I - The Phantom Menace" while making "Star Wars" pancakes for breakfast.
Watch "Star Wars: Episode II - Attack of the Clones" while making Death Star cookies and snacks.
Watch "Star Wars: Episode III - Revenge of the Sith" while eating your lunch and making "Star Wars" decorations.
Watch "Star Wars: Episode IV - A New Hope" while snacking on your "Star Wars" snacks, and try your hand at some Star Wars crafts.
Watch "Star Wars: Episode V - The Empire Strikes Back" while snacking some more and telling all your guests that yes, this one is the best movie in the franchise.
Watch "Star Wars: Episode VI - Return of the Jedi" while eating a stew-bacca dinner and just enjoying the last few moments of your "Star Wars" day.
You may have noticed that I've left out the most recent sequel trilogy, which includes "Star Wars: Episode VII - The Force Awakens," "Star Wars: Episode VIII - The Last Jedi" and "Star Wars: Episode IX - The Rise of Skywalker." 
There are two reasons for this. First, the original and prequel trilogies on their own make for about 16 hours 40 minutes of non-stop "Star Wars" movie time. Trust me, I know. So if you're eager to add another nine hours to that tally, then be my guest.
Second, I don't ever want to assume that everyone watches the movies in the 1, 2, 3, 4, 5, 6 order. Personally, I enjoy watching them in the 4, 5, 6, 1, 2, 3 order. The order in which one watches the "Star Wars" films depends entirely on the person, and there's no right or wrong way to do it. Adding another three to the end would make the story a little too jumpy for me, as it would go something like 4, 5, 6, 1, 2, 3, 7, 8, 9. That's all up to you, though. One can only watch movies for so many hours before the magic is ruined!
Before I get into all the fun details like food, crafts and decor, just remember that your "Star Wars" day should be whatever you want it to be! You can choose to have guests, or you can choose to celebrate alone and veg on the couch (also a tried-and-true technique). As long as you have fun, it will be perfect!
Side note: use these tips to find all the inspiration you need for a kids' "Star Wars" birthday party!
May the fourth be with you!
'Star Wars' day food 
'Star Wars' pancakes
There's no better start to a "Star Wars" day than some out-of-this-world pancakes. Use these "Star Wars" pancake molds to turn your regular breakfast into one that can finish the Kessel Run in less than 12 parsecs.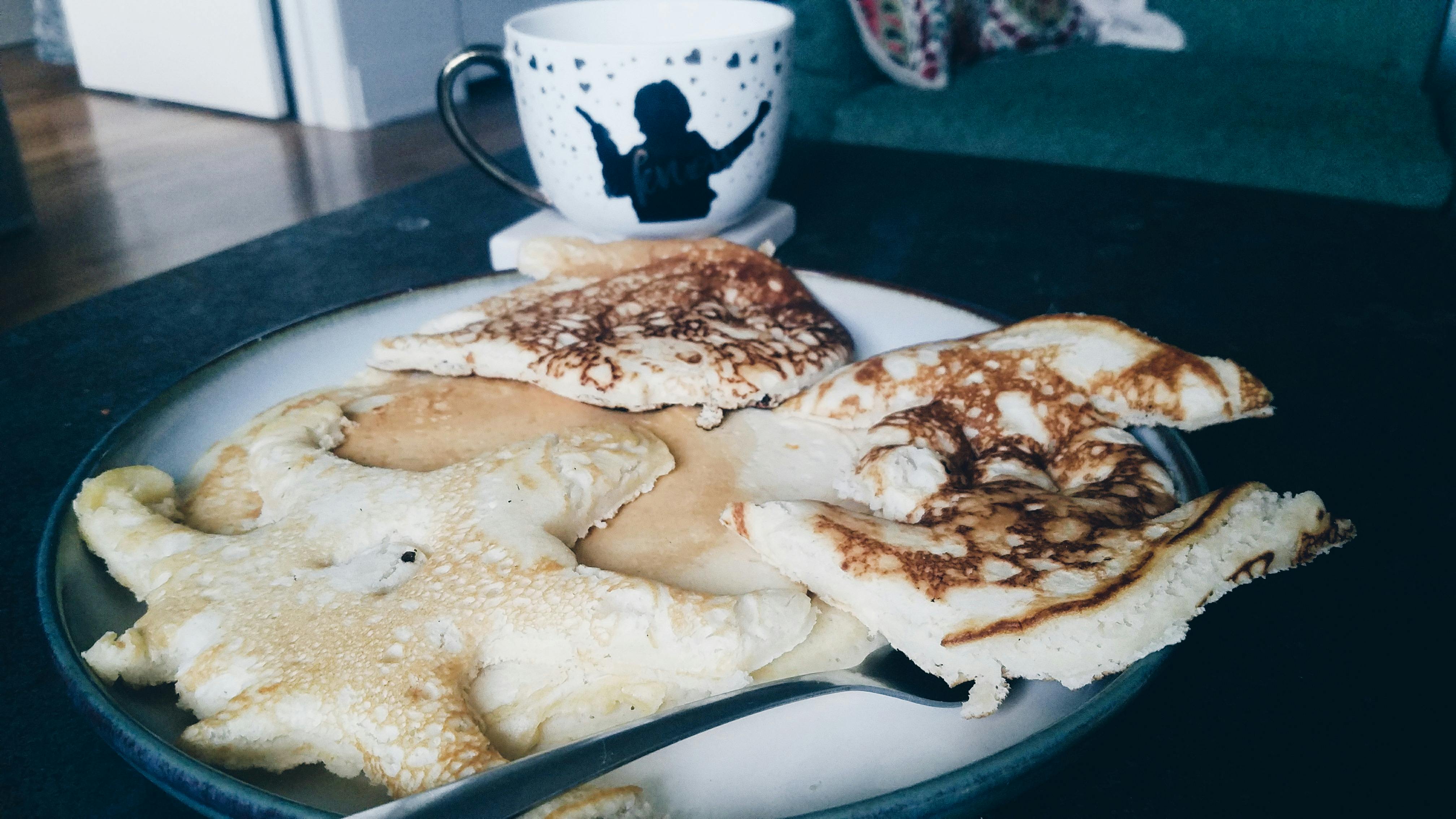 Admiral Ackbar's snack bar
There are so many clever snack names you can use, and we are all here for it! Here are some ideas for cleverly-themed "Star Wars" snacks:
Han Solo Rolos — Rolo chocolates
Chewy Chocolate Chip Wookies — chocolate chip cookies
Seven Leia Chip Dip — seven-layer chip dip
Snap Pea Pod Racers — snap peas
Ewokamole — guacamole
Boba Feta Cheese — feta cheese. On what? Who knows.
Hoth Chocolate — hot chocolate
Cor-oissants — croissants
Yoda Soda — green soda like Mountain Dew
Stew-bacca — stew
Ewoks — teddy graham crackers
Mini lightsabers —  pretzel sticks
Death Star cookies — sugar cookies and royal icing (recipe here)
I swear, the fun snacks make all the difference. Don't forget to use the classic red Han Solo cups!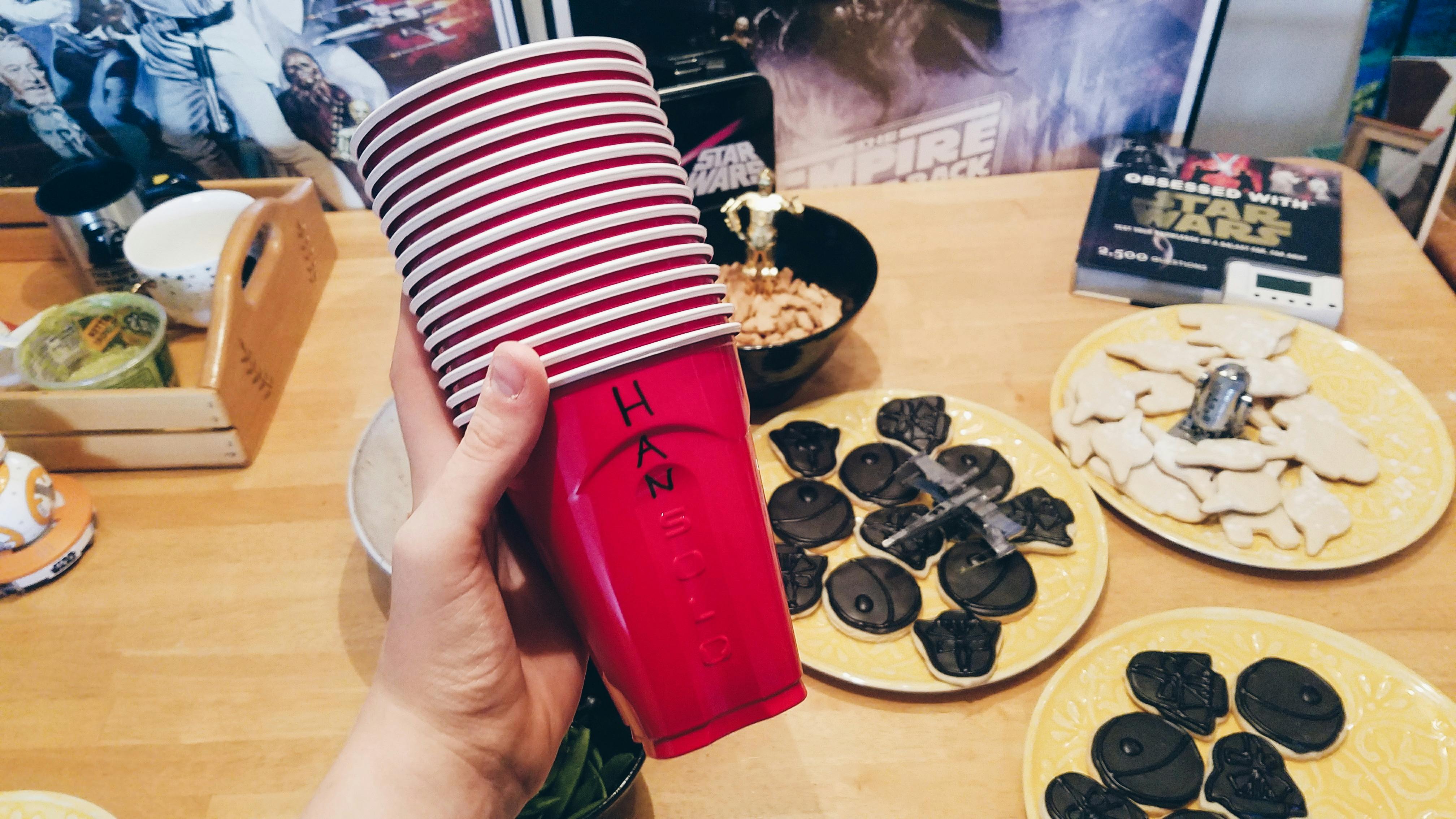 'Star Wars' activities to do while watching 'Star Wars'
In order to make your 17 hours of movie-watching a little more productive, try out these fun Star Wars crafts and activities to keep you busy while you watch! 
Metal Earth 'Star Wars'
Metal Earth models are assembled from various metal plates and shapes. If you're looking to fill a few hours with some detailed assembly while watching "Star Wars," then these are perfect for keeping you entertained. They also make great gifts and look extremely realistic. 
Here are a few "Star Wars" themed Metal Earth models: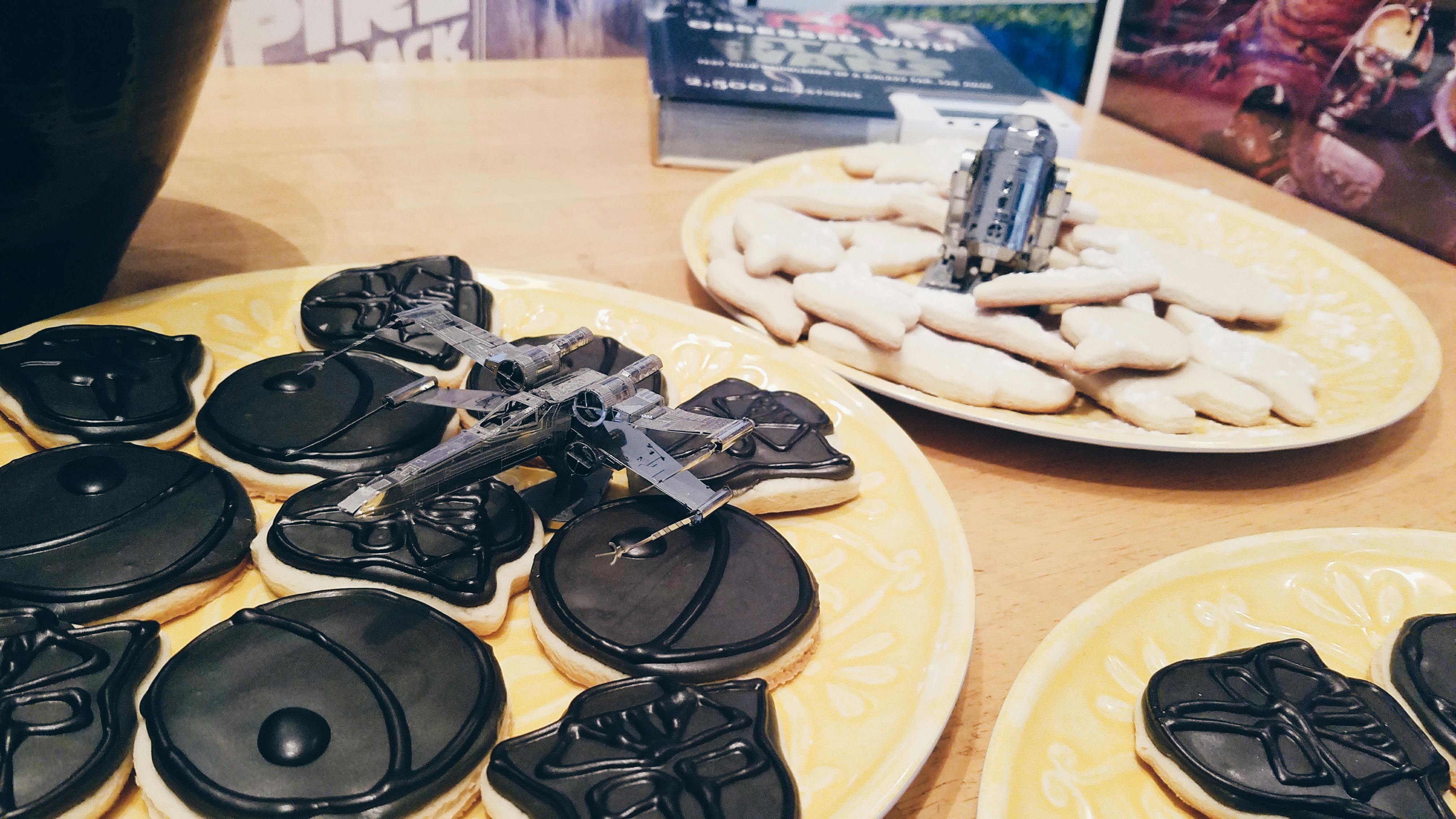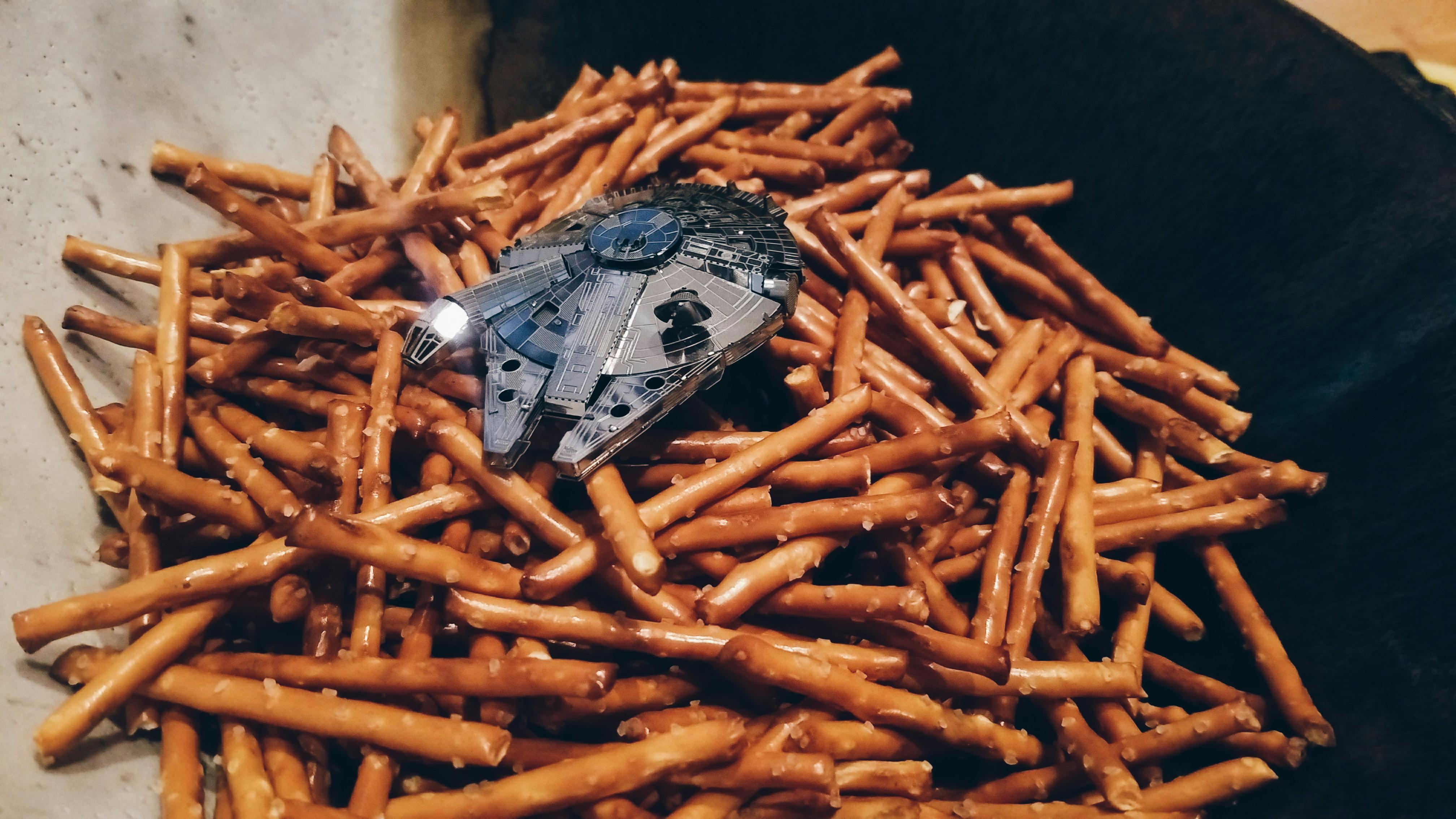 'Star Wars' origami
Pass the time and make some fun "Star Wars" origami sculptures! Choose from colorful X-Wing printouts to super-easy stormtroopers. The best part? If you mess up, just throw it away and try again!
'Star Wars' lightsaber lights
What do you get when you mix Christmas lights with "Star Wars" day? You get some super-fun lightsaber lights! Use red, green and blue plastic straws and some black wire tape to turn regular colored or white lights into these creative "Star Wars" decorative lights!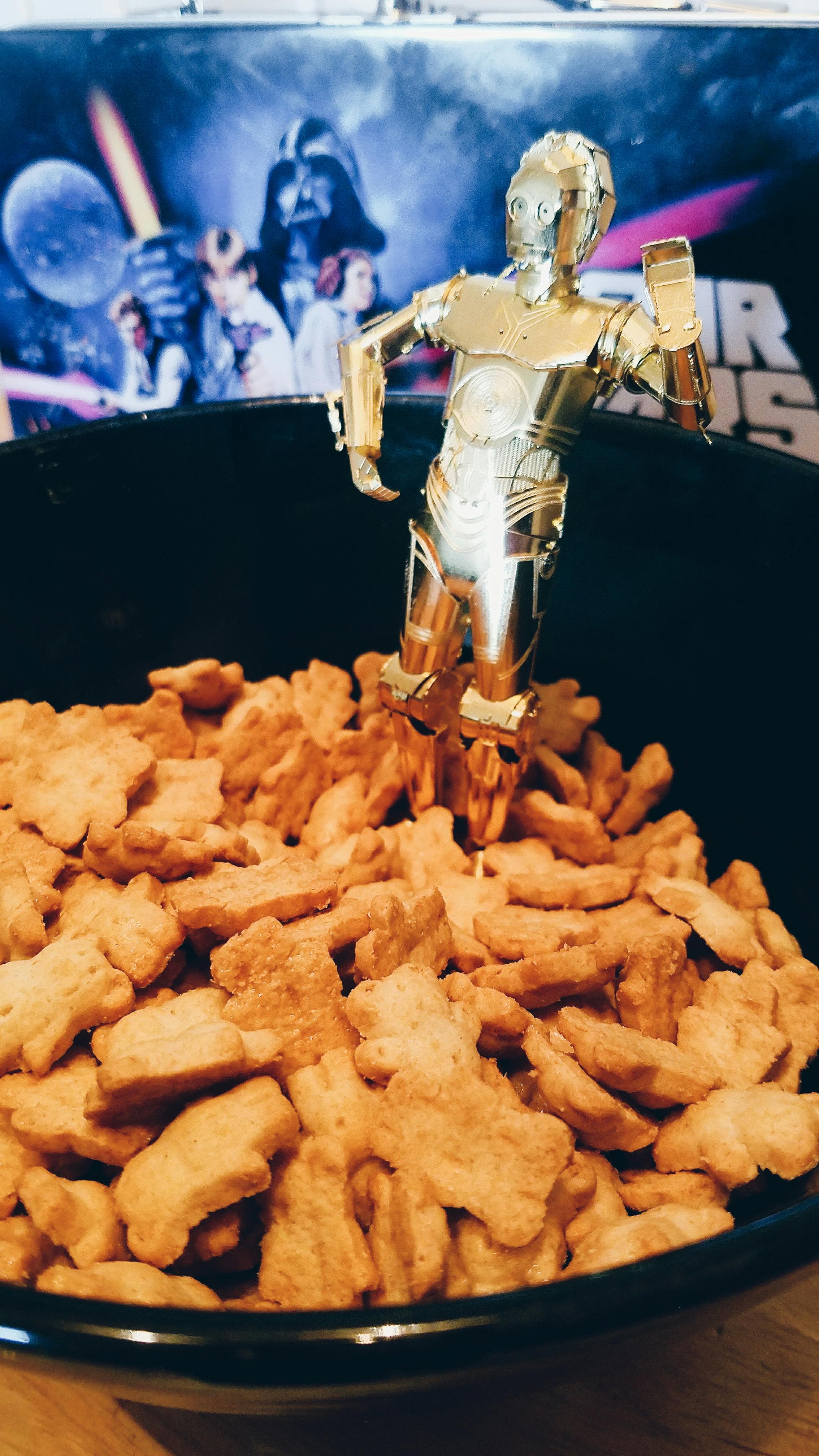 Other additions to make 'Star Wars' day even more 'Star Wars'
Play a 'Star Wars' video game! 
There are a billion fun Star Wars video games out there nowadays. Hop onto X-Box Live or your PS4 to play games like "Star Wars: Fallen Order," "Star Wars Battlefront," "Star Wars: The Force Unleashed," or my favorite, "LEGO Star Wars: The Complete Saga." Either fit gaming time in-between your movie time, or watch the movies on a tablet while playing games on the big screen. 
Listen to 'Star Wars' music All. Day. Long. 
There's a lot of "Star Wars" music out there. There are twelve movie soundtrack albums, video game soundtracks and TV show soundtracks to choose from. They make for great background music. All hail John Williams!
Watch 'Star Wars' TV shows
If you're not feeling like watching a movie (or movies), then there are plenty of TV shows to choose from! 
"Star Wars: The Clone Wars" may sound like a kids' show, but it's got an excellent storyline that truly delves into some moral issues and serious themes. It's a perfect addition to any "Star Wars" fan's life, and it illustrates all the struggles and issues that the characters go through between "Attack of the Clones" and "Revenge of the Sith." 
"The Mandalorian" is one of the most recent additions to the "Star Wars" universe. You may have heard about it solely because of Baby Yoda, and that's reason enough to watch it! Seriously, though, the show has an excellent storyline with some great costumes and plenty of throwbacks to the movies. The storytelling style makes it seem as if Quentin Tarantino and George Lucas got together and decided to collaborate on a project.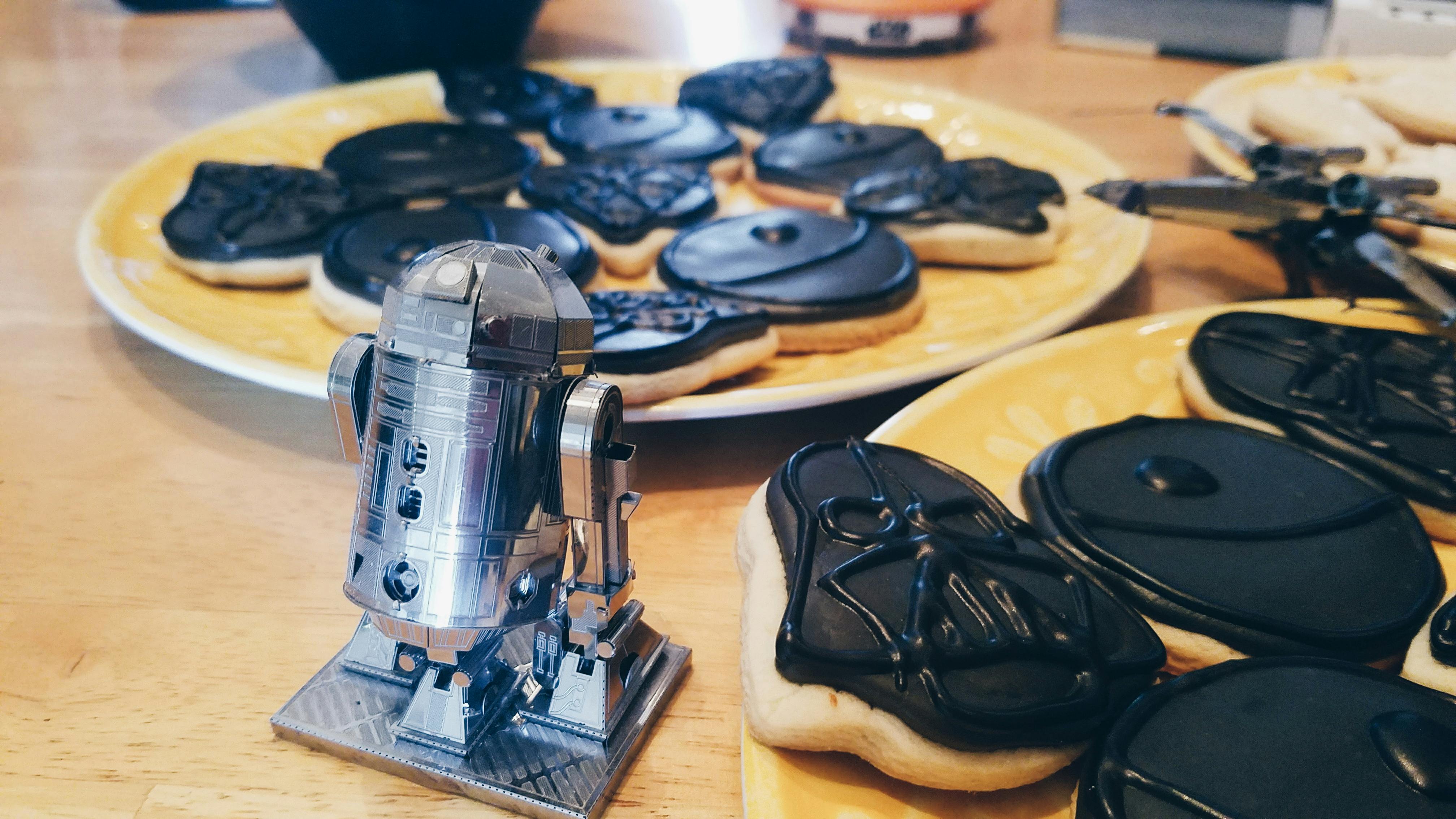 All in all
"Star Wars" day is a fun day to immerse yourself in the fun and excitement of the sci-fi franchise. Whatever you end up watching, reading, cooking or listening to, just remember to have fun!
Here's a Pinterest page to help you think of some great "Star Wars" day snacks and activities, if you're wanting to learn more. 
May the fourth be with you!
Pin it!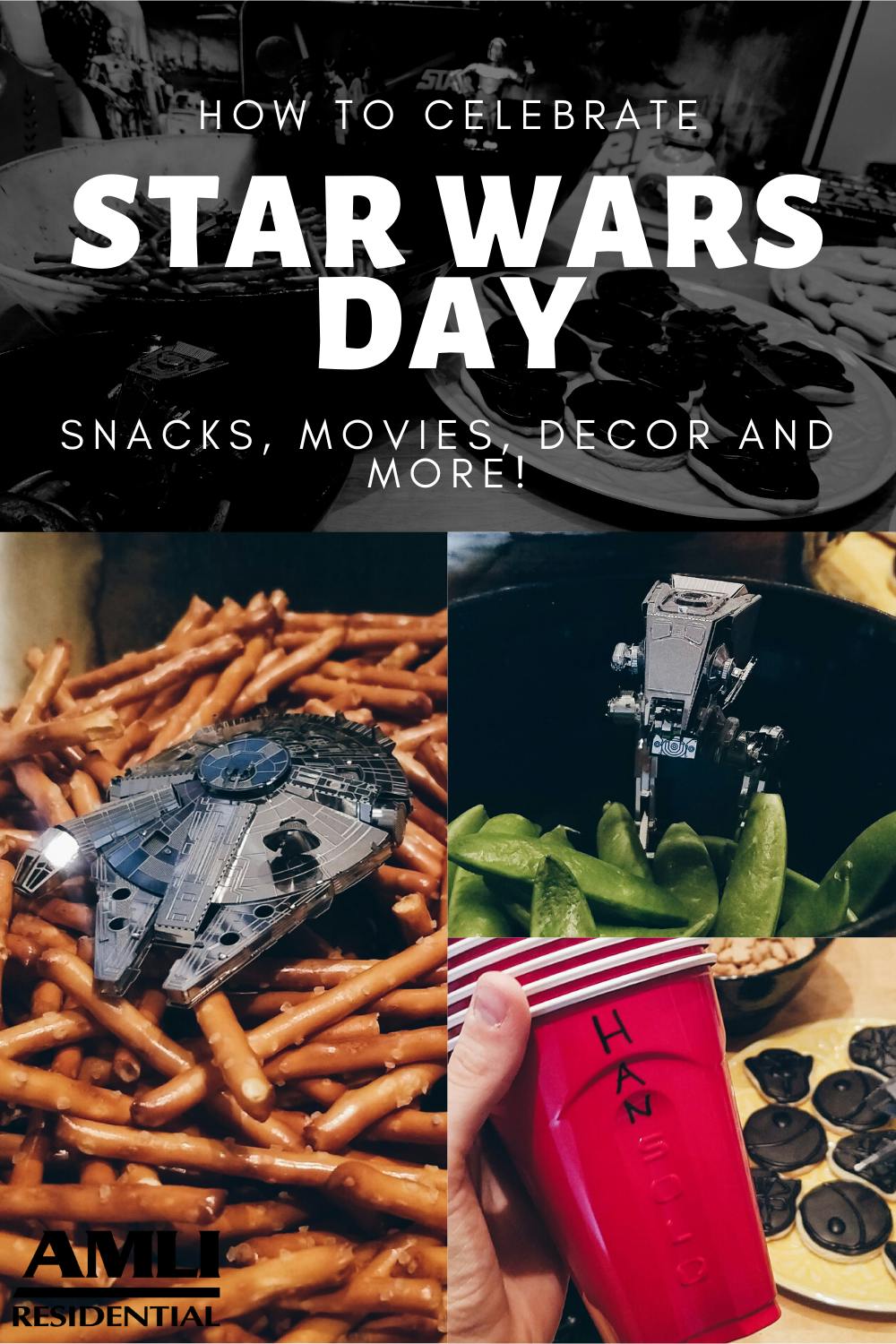 Photos courtesy Colleen Ford