If you live in our luxury Chicago apartments, then you're no doubt familiar with the seemingly endless fields blanketing the state from end to end. 
Agriculture has played a large role in Illinois' development and economy, and what better way to honor the industry's great contributions than by establishing them as state symbols? In this case, Illinois' state foods!
So here are the official state foods of Illinois, most of which have several common threads. For one, they are all related to the strong agricultural industries that have shaped the state today. Second, many of them are also the direct result of elementary students learning about laws in the most hands-on way: by helping create them!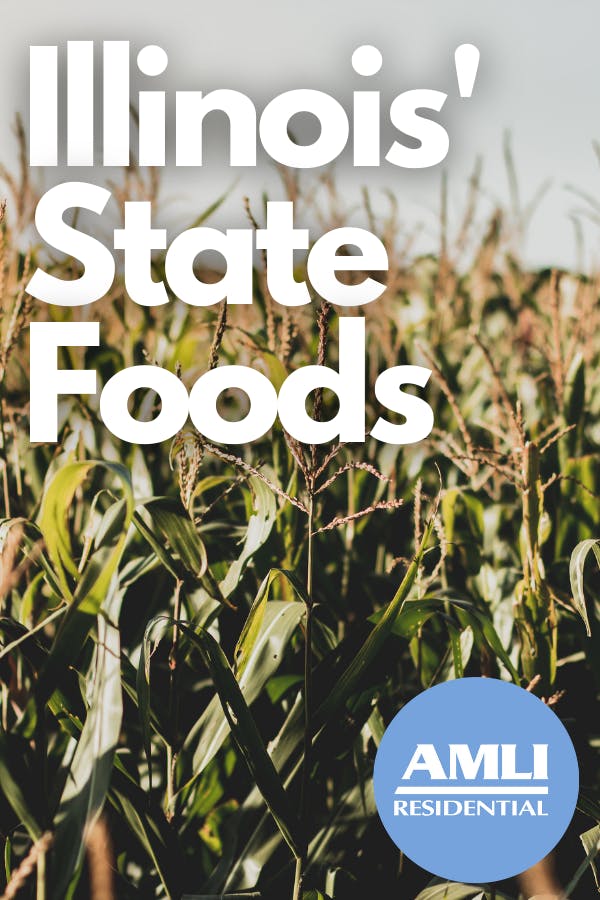 Illinois state foods
Corn
State grain
It's no surprise that corn is the official grain of the state. Agriculture alone generates over $19 billion for the state of Illinois each year, over half of which is generated by corn! 
Income generated from the corn industry also extends to the machinery used to farm the grain, the workers who operate the fields, the real estate, the production of the crop and, of course, the food products that are created with the processed corn. 
Rural communities are strengthened by the corn production, while larger cities also benefit from the processing and manufacturing.
It's a win-win!
Popcorn
State snack
Surprise, surprise: corn shows up as another of Illinois' state foods! It makes sense, of course, as Illinois is the nation's third-largest popcorn producer with around 130 million pounds of popcorn kernels each year!
The story behind this state snack is actually quite sweet. Back in 2003, a group of elementary school students, along with their teacher, successfully lobbied at the state capitol in Springfield for popcorn to be officially designated as the state's official snack. 
The campaign featured as adorable of a presentation as one could imagine. Second- and third-graders decked out in "Kernel Kids" T-shirts offered popcorn boxes filled with flowers and, of course, fresh popcorn to then-governor Rod Blagojevich, all the while carefully lobbying their research on government and the benefits of popcorn in both health and the agriculture industry. 
What started out as a hands-on lesson on government processes and how bills become laws, this group of elementary students saw their hard work pay off when the bill was passed into law on August 4, 2003. What a great way to learn!
GoldRush apple
State fruit
Illinois lawmakers have tough competition in the state's elementary school population! The state fruit is another official symbol that was initiated by a group of elementary school students who exercised their rights as citizens before even being old enough to vote!
The GoldRush apple is a species of apple that was bred in the labs of the University of Illinois in 1994. The apple was designed to grow in a variety of regions  and with a slightly different time schedule than other apples. Most standard apple trees only bear fruit after 5-8 years of being planted, but the GoldRush cuts that time nearly in half with a 3-year waiting period. This species also produces its harvest later in the year around October-November, so when most apple species have moved past their prime, the GoldRush delivers a full, fresh flavor. 
Although bred from the familiar Golden Delicious apple, the crispier GoldRush has a spicier flavor with a deeper, darker golden color. And, like a fine wine, the flavor gets better with age, as the apple can be stored cold for up to eight months. 
A fourth-grade class at a Mount Vernon elementary school successfully lobbied for the GoldRush to be adopted at the state fruit in 2008.
Sweet corn
State vegetable 
Another win for elementary school students!
Fourth graders from Chatham Elementary School were curious as to why Illinois didn't have a state vegetable, especially considering how much corn the state has. Back in 2014 when these kids were thinking these very valid questions, Illinois produced about 2.35 billion bushels of corn, a record for the state up to that point. 
The fourth graders and their teachers worked with local legislators to craft the bill that would be set into law in 2015, making sweet corn the rightful state vegetable for Illinois.
Pumpkin pie
State pie
Finally, to top off our list of state foods, we must mention the classic pumpkin pie that has been dominating Thanksgiving tables since its inception.
Just one month after sweet corn was declared the state vegetable, pumpkin pie was designated as the state pie of Illinois in honor of the state's massive pumpkin industry. At the time, over 85% of the nation's consumed pumpkin was produced in Illinois, so it makes perfect sense to dedicate this popular pumpkin dish as an official symbol of the state.
Now that you're practically an expert on Illinois state foods, you can see why these vast fields of corn, apples and pumpkins are so integral to the state's economy and identity! Now your next bite of pumpkin pie will be extra sweet, and your corn on the cob will be twice as juicy because of the special symbology behind them.
Enjoy!
Pin it!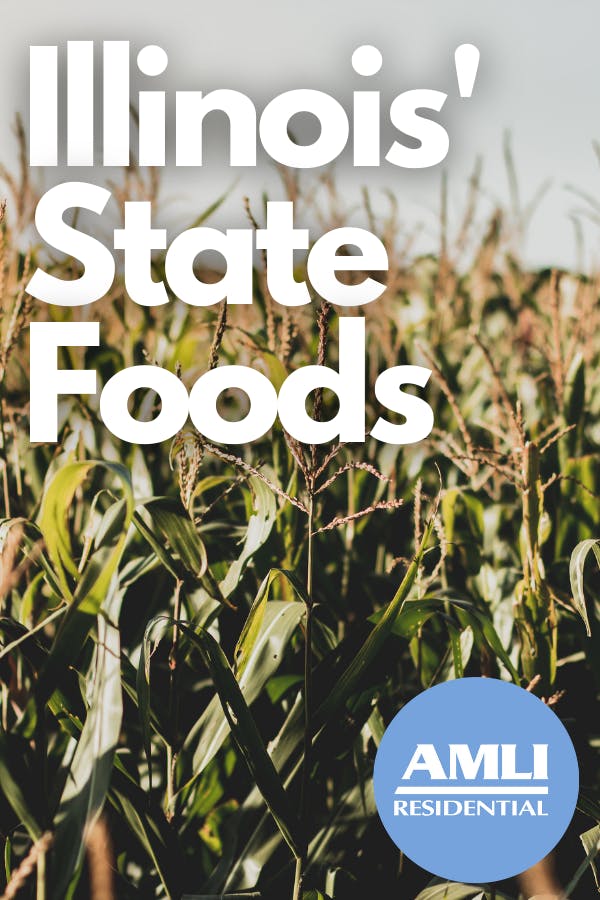 Featured photo courtesy Pixabay/ulleo