Miami is a beautiful place. The sandy beaches, warm sunshine and gorgeous art deco architecture draw tourists and residents from all over the country to the city, and so there's no surprise that Miami is such a popular destination for those who appreciate the visual beauty of the area. 
In fact, Miami provides such a unique and beautiful backdrop that the beachy city has found its way into many movies and television shows over the years! Miami Beach's art deco buildings, in particular, have served as many filming locations and film settings over the course of movie and TV history. 
Here are some of the movies and TV shows that have made us of Miami's great filming locations. If you live in our luxury South Florida apartments, then you may have already passed by some of these famous filming locations without ever even knowing it!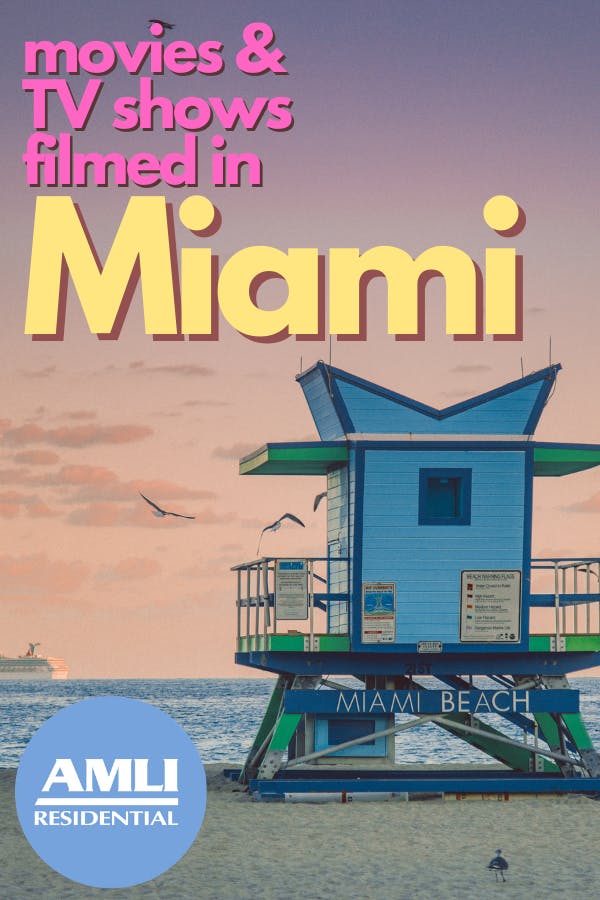 Movies filmed in Miami
'The Birdcage'
1996
'"What a pain in the ass you are. And it's true: you're not young, you're not new, and you do make people laugh. And me? I'm still with you because you make me laugh. So you know what I got to do? I got to sell my plot in Key Biscayne so I can get one next to you in that s***hole Los Copa, so I never miss a laugh."  - Armand Goldman (Robin Williams)
Set in Miami and filmed in locations all around Miami Beach, "The Birdcage" is a classic comedy featuring none other than comedic geniuses Robin Williams and Nathan Lane. The film is both flooded with hilarity and heavy with humanity, exploring themes of family, love, identity and happiness through brilliant performances by Williams and Lane. It's definitely worth the watch for any Miami resident. 
'Goldfinger'
1964
"A martini. Shaken, not stirred." - James Bond
Miami Beach's opulent Fontainebleau hotel sets the opening scene of this classic Bond film starring Sean Connery. The grand hotel is still considered to be one of the most elegant in the district, as if the ocean-side pool and grand courtyard isn't evidence enough. In fact, the hotel is such a perfect setting that it's been featured in plenty of movies since its opening in 1954. 
'Miami Vice'
1984-1990
"If Miami hasn't got it, they haven't invented it yet." - Vincent "Vinnie" DeMarco
It's all in the name, of course, but this popular 80s TV show gave viewers all over the world a taste of sunny Miami and the city's culture. Popular filming locations included the Bayside Marketplace and Mac's Club Deuce, both of which aren't too far from our Midtown Miami apartments!
'Ace Ventura'
1994
Lois Einhorn: "How would you like me to make your life a living hell?"
Ace Ventura: "Well Lois, I'm not really ready for a relationship yet, but thank you for asking."
No better movie encapsulates the age-old tale of kidnapped dolphin mascots than "Ace Ventura: Pet Detective." Watch for classic landmarks throughout the film, like the sprawling Vizcaya mansion and the Dolphins Stadium.
'Caddyshack'
1980
"Remember, Danny – Two wrongs don't make a right, but three rights make a left." - Ty Webb
Palm-lined golf courses, yacht clubs and classic 80s comedy is the name of the game here, folks, and Miami served as the perfect location! The boat scene where Rodney Dangerfield speeds his yacht through the packed marina was filmed outside the Rusty Pelican Restaurant just off the Rickenbacker Causeway in Key Biscayne.
'Marley and Me'
2008
"Sometimes life has a better idea." - Arnie Klein
If you're looking to have your heart broken by an on-screen dog, then go ahead and watch this tearjerker of a family that's both set and filmed in Miami. Notice popular spots such as the Bayside Marketplace, the Dolphins Stadium and Crandon Beach Park at Key Biscayne.
Although the movie is known for its heart-wrenching moments, the film explores the life of a sweet Miami family and their beloved dog, and there's nothing quite better than that, right?
'Step Up Revolution'
2012
"Listen up, we exist." - Sean
There's no mistaking the iconic Art Deco architecture that defines Miami Beach's famous Ocean Drive. We can't promise that you'll experience a flash mob dance like the bystanders in the film, but you can definitely bask in the shade of the leafy green palms, pastel-colored exteriors and vibrant culture that surrounds the neighborhood.
Next time you're watching or rewatching any of these classics, keep an eye out for the popular filming locations that pop up on screen! You may even recognize a familiar street, a favorite coffee shop, a grocery store down the street or your closest beachside restaurant! 
Enjoy!
Pin it!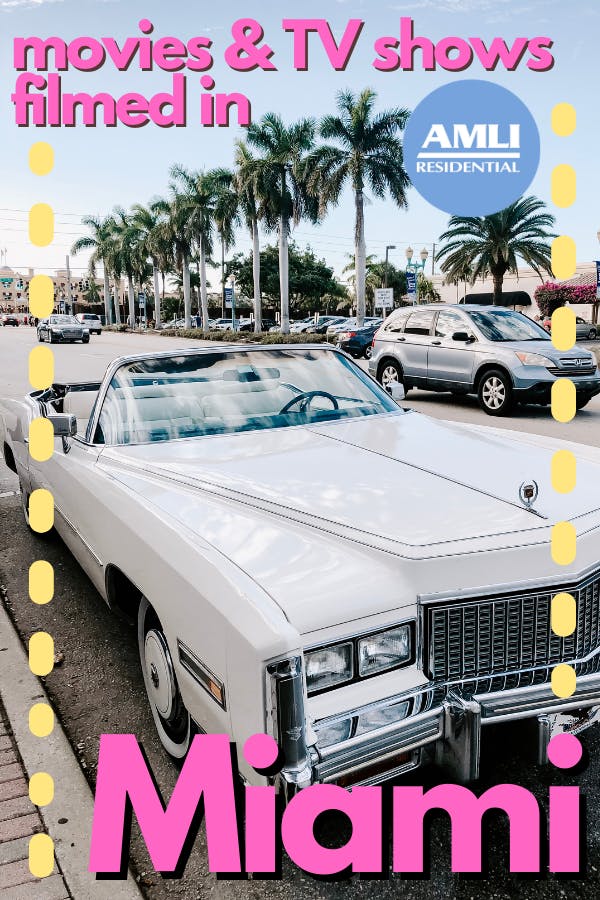 Featured photo courtesy Pixabay/Deyson