Spring is officially here! With the snow all melted away and the flowers in bloom, people across the country are itching to get outside and enjoy the newly beautiful weather. As always, we've curated a list of events and activities to get you out of your apartment and help keep you busy with friends and family. There's plenty to do, don't miss out!
Atlanta
Taking place from 7-10:30pm, the Taste of the Nation is for all you foodies out there. With proceeds benefiting the No Kid Hungry campaign, help end childhood hunger in America while enjoying yourself at the Renaissance Atlanta Waverly Hotel & Convention Center. Tickets come with a price tag of 50, but with over 50 restaurants participating—we promise it's worth every penny!
Support the Callanwolde Fine Art's Center and bring the entire family to enjoy an Easter egg hunt! Doors open at 8:30am, so be sure to get there early to enjoy all of the festivities! This event will feature face painting, crafts and an indoor bar (only for the adults, of course), along with plenty to see and do on the beautiful Callanwolde grounds. Tickets are .50 if purchased ahead of time and 0 at the door.
Hosted at John Howell Park, the Great Southern Beer Fest has both an early morning and afternoon session where you can stop in and enjoy some brews. Featuring live entertainment and all of the southern comfort food your heart desires—this is an event you won't want to miss out on. Once you've grabbed a craft beer of choice, test your luck with a game of cornhole or ladder ball. To ensure people aren't drinking and driving, designated driver tickets will be available for 0 while general admission tickets will be available for 2.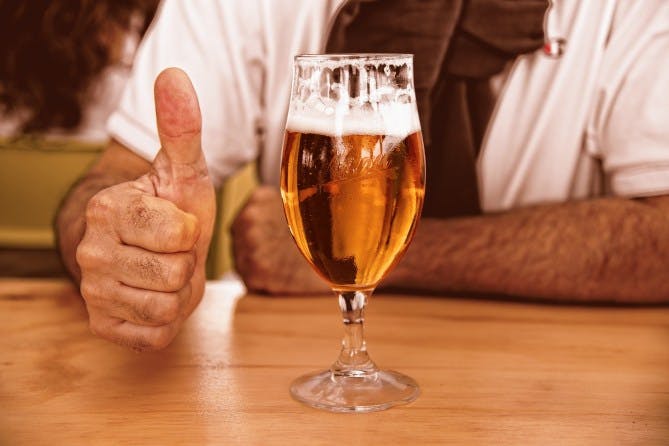 Austin
Taking place at the Fiesta Gardens in Austin, the eighth annual VegFest will offer cooking demos, live music, lectures and plenty of food for you and the entire family to enjoy! A free event, VegFest will be offering swag bags for those who choose to donate or more to the Texas Veg Foundation—an organization dedicated to educating and celebrating the benefits of plant-based diets.
Ready to get your run on? Be sure to register for the Longhorn Run on April 13th! With both 5K and 10K options available, join University of Texas students, alumni, faculty and more for this annual tradition.
Located at Auditorium Shores, the Austin Food and Wine Festival is back and better than ever! Head on over for some of the best food and beverage options around, all made by some of the best culinary talents in the country. Attend for an entire weekend of tastings, demonstrations and more. This event is 21+ only.
Chicago
Celebrate the 20th annual Chicago WingFest, gathering some of Chicago's best wing purveyors to serve up sizzlin' wings all day long. Enjoy live music, endless wings and the company of plenty of wing lovers. Take your pick from hot and spicy to tangy and sweet, and help determine which restaurant will win the Best of Fest! General admission tickets will cost you 0 and VIP prices begin at 10.
A 21+ event, Adler After Dark provides planetarium shows, science talks, drinks and live entertainment. Taking place on the third Thursday of each month, themes change monthly to always keep you on your toes! Tickets cost 0 if bought in advance and 5 if bought at the door.
Celebrating its fifth year, the Chicago Rum Festival includes a spirit industry session for industry professionals to network and mingle, followed by a grand tasting session—where attendees will have three hours to attend seminars and, of course, drink rum. Ticket prices vary depending on which session you attend, so be sure to check their website out.
Dallas
With over 500 cars expected to be in attendance, the Heights Car Show will feature everything from muscle cars to trucks and is sure to be a blast! Vehicle registration costs either 0 or donating 20 canned food items—with proceeds benefiting The Network Food Bank. The event is free for spectators, so be sure to head on over if you're a car fanatic.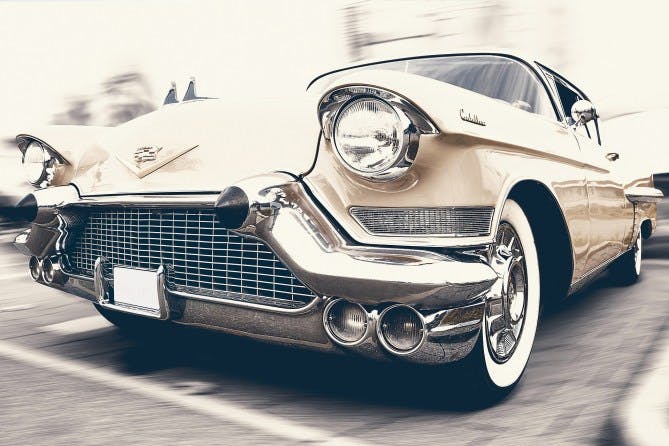 From 6pm to midnight, come on out to enjoy this free event featuring performances by the Dallas Symphony Orchestra and other local artists. Take part in a fun night filled with theater performances, as well as various workshops celebrating the visual and performing arts. For a full performance schedule, be sure to check out their website!
There's nothing a slice of pizza can't fix! Taking place from noon to 9pm, this all-day event will provide you with a wine and beer garden, live music and of course—plenty of pizza. With tickets only costing 0, you can happily stuff your face all day long. Don't forget, calories don't count on the weekends.
Denver
Get your adrenaline pumping with Supercross! Located at the Broncos Stadium at Mile High, this event has all of the horsepower you're looking for. Be sure to grab your ticket!
Hosted at the Children's Museum of Denver, your kids will love this day dedicated to celebrating our beautiful planet. From 10am to 5pm, enjoy meet and greets, music, crafts and food tastings. This is an event the whole family is sure to love. Activities for the day are included in the museum's admission, and members are able to gain access free of charge.
Started in 2017, the Belgian Brew Fest began as a way to celebrate Belgian-styled beer with friends and loved ones. Beginning at 1pm, enjoy endless beer from local Denver breweries, live music and an after-party once the festival ends. General admission tickets are 8, while designated drivers can gain access to the festival for free. We'll see you there!
Houston
With proceeds benefiting The Ninfa Laurenzo Scholarship Fund and giving back to the education systems in Houston, come on out for a taco-filled day that is sure to leave your mouth watering. A friendly competition among chefs, enjoy a series of tacos from culinary geniuses around the country. Tickets start at 0. Snag yours before its too late!
Presented by Green Mountain Energy, Discovery Green's Earth Day is dedicated to educating, inspiring and encouraging action to make the world a safer and healthier place. The event will include plant and animal demonstrations, solar energy displays, healthy living activities and more!
Taking place from 10:30-5pm, SpringWorld is a festival celebrating the music and foods of a variety of cultures. With the festival taking place since 2003, this family-friendly event is free to the public and celebrates traditions and cultures from all over the world.
Seattle
Come honor the youth and immerse yourself in various cultures at the Children's Friendship Festival. Here, check out different exhibits and art showings at this event ran totally by, you guessed it—children! The festival is free for attendees and celebrates friendship between all. Come check it out!
Music has a way of bringing people together. Head over to the Seattle Center for a jam-packed day of world music traditions across Africa, South and Central America, Europe and more regions. Open to the public and free of charge, this is one event you shouldn't miss.
Make your way over to the Art and Fine Craft show taking place in Seattle's Magnuson Park to shop around for jewelry, clothing, paintings and more! The Art and Fine Craft Show offers tickets for only 0 along with free parking, granting you access to more than 100 vendors, as well as food trucks to keep your hunger at bay.
Southern California
Get ready for a weekend filled with music, craft beer and plenty of tasty street tacos! For those who are 21+, enjoy beer tastings of more than 150 beers before voting on your favorite taco from surrounding restaurants and food trucks. The music festival will feature performances from bands including Good Charlotte, Bad Religion and The Offspring. Open to all ages, single-day tickets begin at 9.50, while children 7 and under will be allowed free entry into the festival. Grab your ticket now!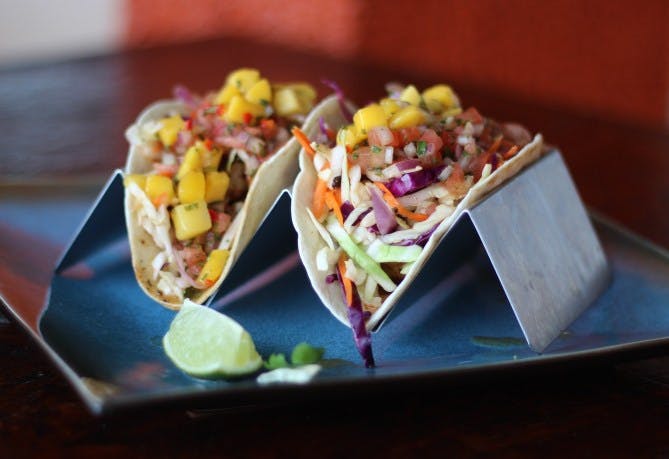 Looking to exercise while simultaneously helping those in need? The Walk for Kids is a 5K, perfect for any age or fitness level, helping raise money for children and their families. If you'd like to participate without doing the 5K, both volunteer and sponsorship opportunities are also available.
Set against the scenic Newport Beach, this year's film festival will feature more than 300 features and short films for your enjoyment. Take your pick from action films, or switch things up by viewing culinary, environmental or music films. With more than 50,000 movie lovers attending last years festival, even more are anticipated for this upcoming year! Choose from the weekend pass, all-access pass or party pass, all providing various amenities for you and your friends to enjoy.
South Florida
With the goal to raise 00,000, this Make-a-Wish fundraiser is one for the books! Register as an individual or team, and help make children's' wishes come true.
Are you a lover of all things country? If so, the Tortuga Music Festival in Fort Lauderdale is the place to be! With a lineup of some of country's most talented performers, enjoy acts from stars including Jason Aldean, Kenny Chesney, Thomas Rhett and plenty more! Snag a single day pass for 35, or make it a 2-day event with tickets priced at 39. The festival will run each day from noon until 10pm, with plenty of food and drink vendors to keep you rocking all weekend long!
Taking place in downtown Fort Lauderdale, the Taste the Islands Experience will provide attendees with all-inclusive access to the best eats of the Caribbean. Enjoy island music and delicious tapas from celebrity chefs while immersing yourself in the best of Caribbean culture. Ticket prices range depending on which day you choose to attend, or, you can purchase a ticket for the entire weekend for 50. Don't miss out!
Interested in more blogs like this? Stay up to date with the AMLI blog!