The last sweltering days of summer have just begun—and there's plenty to look forward to around AMLI apartments across the country. With the nights slowly (but surely) becoming cooler and kids starting to head back to school, now is the time to try and work the rest of your summer activities into your schedule. Luckily, we've got plenty of options to keep you busy. Here's everything going on around AMLI's apartments for the month of August.
Atlanta
Taking place at Legacy Park, come on out for the 19th annual BBQ Blues & Bluegrass Festival to enjoy an ice-cold beer, great music and even better company. Feast on the sweet and savory tastes of southern barbecue with more than seven hours of live blues and bluegrass music to enjoy with your peers. A family-friendly event, general admission is only $15, while kids under 12 years old are free.
Hosted by Callanwolde Fine Arts Center at the Callanwolde Amphitheater, enjoy this lively outdoor concert series. The lineup includes performances from local and regional jazz artists, and guests are encouraged to bring a blanket to unwind and enjoy the best that jazz has to offer. Concerts take place from 7:30-9:30pm with ticket prices ranging per performer.
Back for its 16th year, this annual event brings beer drinkers from near and far. The Atlanta version of Oktoberfest, head on over to Woodruff Park in downtown Atlanta to enjoy authentic German beers, tasty food from local German restaurants and listen to live music. All guests will receive a sample glass to enjoy their beer tastings, so don't miss out! What better way to spend your Saturday than munching on schnitzel and sauerkraut? Gates open at 2pm.
Austin
Family-friendly and free to the public, come on out to the Market Eatery Festival, the first of what is expected to be annually recurring. Immersing yourself in some of the best of Austin's cuisine, enjoy food samples as you sip on fine wines and refreshing beer. For kids, face painting and balloon twisting will be available. Don't miss out!
A combination of wine and yoga, Vino Vinyasa invites participants to join interactive and educational classes that include sipping on wine samples while learning new yoga poses. Some call it multi-tasking, we call it genius. After your session, enjoy additional wine and snacks with your peers. Tickets cost $25.
Kick back, relax and enjoy a 2-3-hour float down the river with friends. The perfect way to spend your Sunday, all you'll need to bring is a swimsuit, towel, drinks and a change of clothes. Geek Adventures provides the rest! Your tube rental and lunch are included, where you'll be able to snack on sandwiches, fruit, veggies and chips. The event runs from 9am-4pm and tickets cost $64.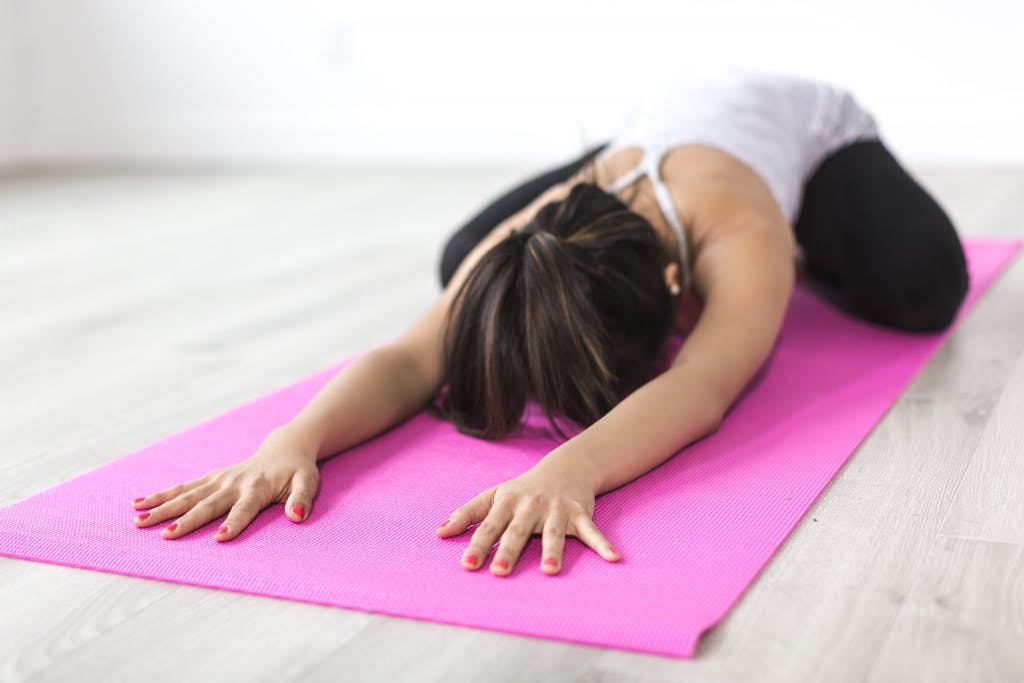 Chicago
Get your blood flowing as you bike 16, 23 or 37 miles while seeing many of the city's historic and architectural sights along the way. Depending on which route you choose to take, you'll be given a specific ride guide to map out your way through the course. But remember to exercise caution! Streets will not be closed off to cars, so always remember to stay alert and keep your eyes on the road. Adult registration is $35 in advance and $45 day of.
Held over the course of 18 days, you'll have plenty of opportunities to make your way to the Food Bowl to enjoy your local favorites and make some new ones. From parties and tours to vendors and classes, indulge in tasty burgers, mouth-watering pizza and refreshing cocktails. Try new foods, venture around the Chicago Riverwalk and end the Food Bowl with live music and art at their night market.
Taking place from 4-10pm, celebrate America's military service members by enjoying live music, food vendors and games at River North. For its 11th running year, Clark After Dark has all proceeds benefitting the USO of Illinois Program, serving over 326,000 military personnel and their families. General admission is $10 with additional costs for food and drinks.
Dallas
Nestled near our Design District apartments, the Watermelon Festival includes all things juicy! To kick-off National Farmers Market Week, the Dallas Farmers Market is including fun activities the whole family will love. Take a bit out of your favorite fruit with the watermelon eating contest and try your hand at watermelon bowling while you enjoy live music and shopping.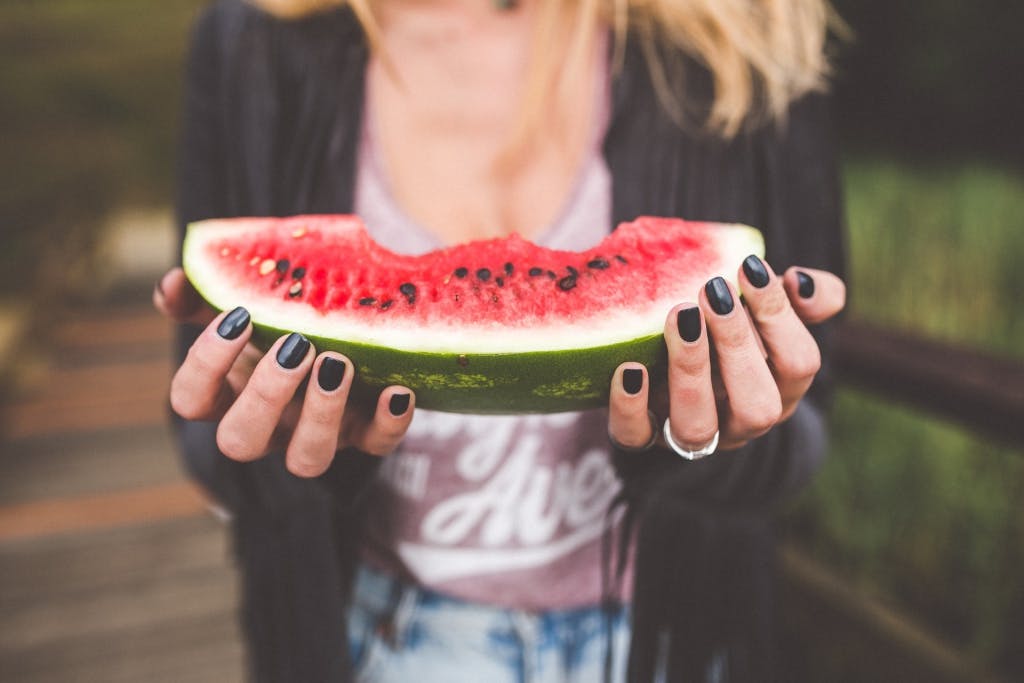 Taking place at various stores throughout Texas, involve yourself in the shopaholic's favorite holiday of the year, the Sales Tax Holiday! During this annual holiday, purchase your choice of clothing, shoes and more—all tax-free! Items must be less than $100 and include options such as school supplies, backpacks, wallets and more. To see a full list of items included with the holiday, be sure to check the link above.
Round up your friends, we recommend trying out the Deep Ellum brewery tour if you haven't already. Taking place each Saturday, work your way through four separate breweries, where you can put your taste buds (and tolerance level) to the test. Tours cost $75 and will be lasting roughly four hours. This is a 21+ only event.
Denver
Located a half-hour outside of Denver, head on over to the Jefferson Country Fairgrounds. Check out the 4-H area with your kids, walk through art galleries and check out the live entertainment at the Saloon Stage. Tickets are only $5, with the option to buy tickets to separate events and attractions within the fair.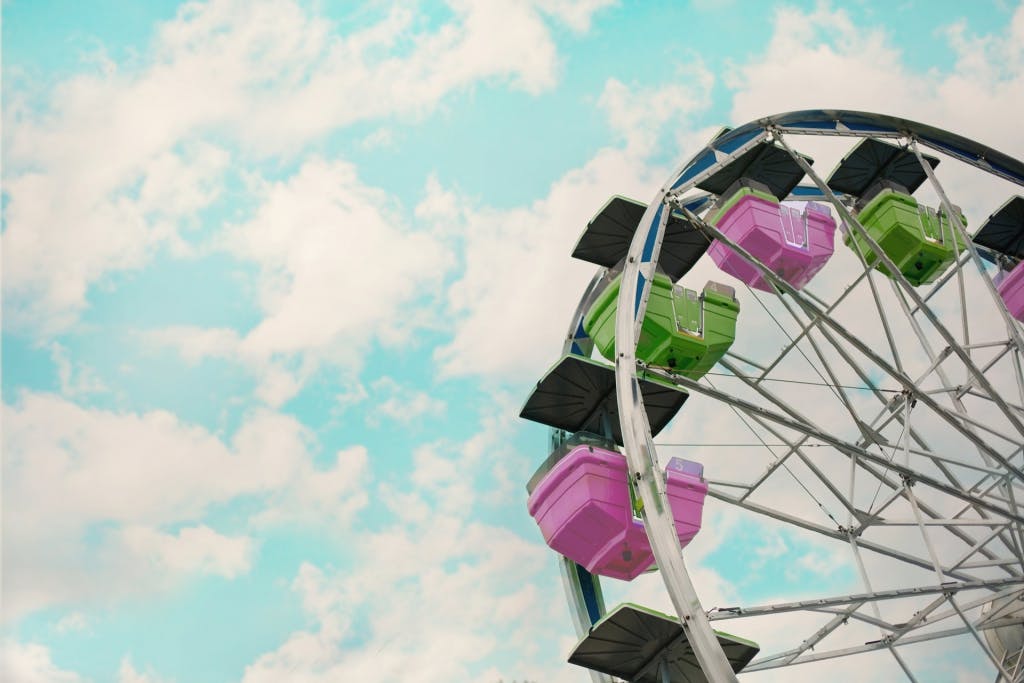 For those of you with a love for fine arts, stop by the Ellie Caulkins Opera House for a showing of Chicago. A story out of the Roaring Twenties, Chicago tells the tale of murder, adultery and violence. Created as a satire on corruption in the criminal justice system, the musical play can be enjoyed by Colorado residents all month long.
Starting at 5pm, enjoy dishes from 19 restaurants throughout Cherry Creek North. Along with mouth-watering dishes, take your pick from wine, beer and cocktails on offer. General admission is $85, with under 21 and designated drivers only $45.
Houston
Instead of just one week, Houston is gracing us with an entire month of delicious dining options. More than 250 restaurants are participating and proceeds benefit the Houston Food Bank. Although each menu will vary, all will include options for lunch, brunch and dinner. Pricing ranges from $20-$45 and is dependent on which meal course you select. Although it would be impossible to name every restaurant participating, some options include Alice Blue, Abrosia and Adair Kitchen.
Immerse yourself in the world of Shakespeare! Taking place at Miller Outdoor Theatre, enjoy various productions of some of Shakespeare's most famous works. Although a free event, donations are highly encouraged and appreciated. For a donation of $60 or more, you'll gain access to premiere covered seating to provide you with the ultimate experience. Your contributions will go towards the design, set-up and artists involved in the festival.
With their latest album release The Mighty, O.A.R. is hitting the road in continuation of their tour. Founded in 1996, O.A.R. has been around for more than two decades and continues coming out with popular music that makes everyone stop and sing along. Whether its Hey Girl or Crazy Game Of Poker, they're sure to get you on your feet and dancing in no time.
Seattle
For more than 60 years, the community has come together to celebrate the Magnolia Summerfest, a Seattle event that includes everything you could imagine and more! Bring the entire family out for a weekend filled with food trucks, beer gardens, bounce houses and outdoor movies. A parade will be held at 10am on Saturday morning. Be sure to wear your sunscreen, it's supposed to be a hot weekend!
Make sure to bring your appetite to the Food Truck Taste-Off which takes place from 5-9pm. With admission starting at $10 and tasting packages starting at $30, enjoy samples from various vendors throughout the Seattle area. Tasting options include choices from Frelard Tamales, Sushi Burrito, Wow Wow Hawaiian Lemonades and more! Breweries will also be on-site, giving you options for both beers and ciders.
Beginning at 12pm, the BrasilFest is a free event that invites the community to explore the Brazilian culture. Enjoy live music, authentic cuisine and workshops the whole family can enjoy. This interactive event will also include live-panel discussions about current events and more. Interested in fun photo opportunities? Place yourself in a cut-out image of yourself in traditional Brazilian dress!
Southern California
It's a weekend dedicated to all things blues at the Long Beach Jazz Festival. Enjoy a lineup of local artists with the beautiful Lagoon as your backdrop. With ticket prices ranging from $60-$100, enjoy a night of jazz, or kick things up a notch and attend all three days! Artists include Eric Benét, Norman Brown, Poncho Sanchez and Brian Culbertson.
Now with a reduced ticketed price, head on out for a guided tour as you venture around the west-end for all things food. Enjoy samplings, demonstrations and shopping, as well as a behind-the-scenes visit at Chapman Film School. The perfect combination of history, architecture and food, this is an event you won't want to miss!
For those of you interested in combining beautiful weather with specialty microbrews, we recommend heading on over to Lighthouse Park for the ninth annual Taste of Brews. From noon-5pm, get your hands on a wide variety of brews while indulging in tasty treats. Choose from either a three or four-hour session, with ticket prices varying.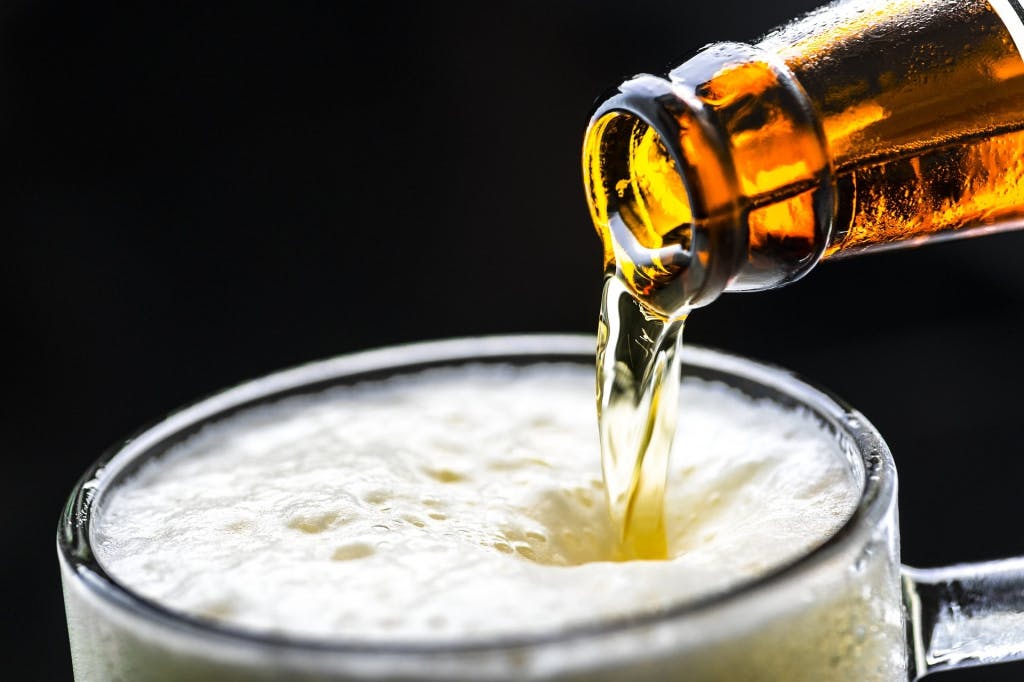 South Florida
If you're looking for a fun way to spend your Sunday, head on over to Esplanade Park to enjoy live jazz music from 11am-2pm. This outdoor concert series is set against Fort Lauderdale's scenic Riverwalk, allowing you to sit back and relax to munch on snacks that you can bring or purchase from surrounding restaurants. Pets are allowed, as long as they remain leashed.
Taking place on the second Friday of each month, Food in Motion will be held at Peter Feldman Park from 5-11pm. Take your pick from a wide variety of food trucks and stay cool with craft beer and freshly made cocktails. A family-friendly event, guests are encouraged to bring their children to the open playground and are able to bring their own board games and crafts to keep their kids occupied.
Calling all 90s kids! Make your way over to the BB&T Center, where you can relive your glory days by jamming out to all your favorite hits. Sing your heart out to I Want It That Way and Shape Of My Heart as you watch iconic heartthrobs take the stage. Tickets sold out? Don't worry! There are plenty of verified resale tickets still available.
***
Main photo courtesy Pixabay/jonathansautter
Second photo courtesy Pixabay/StockSnap
Third photo courtesy Pixabay/Foundry
Fourth photo courtesy Pixabay/JillWellington
Fifth photo courtesy Pixabay/rawpixel