It's already March, where has the time come? With Spring right around the corner, there are plenty of things around AMLI's apartments that will keep your weekends busy and your hearts full. So without further ado, here are some of the best events taking place this month.
Atlanta:
Featuring some of the best local brunch hot spots in Atlanta, this festival will provide you with food, morning cocktails and live entertainment that's sure to make for a great day! Taking place from noon to 4pm, the brunch festival offers general admission, VIP and bottomless drink tickets for your convenience. This is a 21+ event, no exceptions. This event will be held rain or shine, so be sure to bring your rain jackets, just in case!
Make your way to the International Cherry Blossom Festival and take in the beauty of more than 350,000 flowering cherry trees in Macon! This event will also provide you with access to food trucks, craft vendors, a street party and live music. Don't miss out!
Over 400 beers, endless food options and local bands will gather at Roswell Town Square for this great event. This festival will donate 100 percent of the net proceeds to STAR House Foundation, a nonprofit organization providing after-school tutoring and mentoring programs for at-risk children. Make sure to attend and be a part of this great cause!
Austin
Learn the ins and outs of making various types of pasta, and explore classic Italian tips to creating mouth-watering dishes you can take home for the family to enjoy! This event will be taking place from 6-8pm, with tickets costing 5. Be sure to grab one before they sell out.
Only 1 for general admission, the Sixth Street Pub Crawl will be taking place from 9pm to midnight and provide you with plenty of fun (and booze). Party at four different bars, all within walking distance, and get your drink on! Drink specials will be ranging from -. You won't want to miss this.
Enjoy some local jazz music while helping those in need. With free parking, the UPLift Jazz Festival will feature music from the Zack Varner Quartet and the Pamela Hart Quartet. Proceeds will benefit UPLift, which provides financial assistance to help those with basic life needs.
Chicago
Enjoy food tastings, drink samples and live entertainment to celebrate local businesses in Edgewater ran by women! Chat with business owners and immerse yourself in this incredible business community. A part of the proceeds will be going towards GirlForward, a non-profit organization enhancing opportunities for women in Chicago.
Burn off some calories before rewarding yourself with some beer. Join for this year's 5K and earn yourself a pint glass, shirt and medal! The event will be taking place at the Arlington International Racecourse, see you there!
Taking place from 9am to noon, the annual Maple Sugar Fair offers you pancakes, real maple syrup and other breakfast delicacies that will make your morning complete! Watch how maple syrup is made and bring your kids on a hayride for their entertainment. The cost to the fair is free, but tickets are required for breakfast.
Dallas
Make your way to to the Ellis County Fair and immerse yourself in an abundance of activities. Enjoy the beer-garden, eat at the chili cook-off and make your way over to the rodeo and livestock show for some entertainment. Admission is 0 for adults and 0 for kids.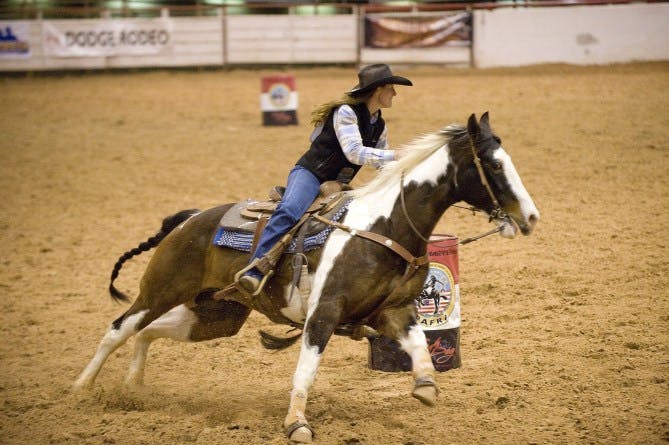 Come out for a day of beer, workshops and fly fishing with the family! Meet professional guides and experts on all things fly fishing, and learn every aspect of the sport, no matter your level of experience. Children under the age of 16 are free. Tickets will be starting at 0 for those 16 and above.
Make your way over to the Big Texas Beer Fest to enjoy beer from over 100 breweries, as well as live music and plenty of food to even out the beer intake. Beer will be featured from across the country, allowing you to make the most of your day and put your taste buds to the test. Just make sure you find yourself a designated driver!
Denver
Starting at 7pm with tickets priced at 2.50, the Banff Mountain Film Festival will provide attendees with adventure films you're sure to love. This event will be taking place at Paramount Theatre. Go check it out!
For 0, enjoy yoga and a drink at the Ironton Distillery for a 50-minute vinyasa flow class before splurging on your guilty pleasure and watching The Bachelor. This will be a weekly Monday event until The Bachelor ends, so make sure you get there before the season ends!
Bring your guitar and dance moves and head on over to the third annual Bluegrass Pickers Jam! This event will be taking place on the first Tuesday of each month—so bring your friends, bring your family and come enjoy!
Located at the Denver Museum of Nature & Science, learn about the origins of beer in the Middle East and Egypt, as well as learning about its journey across the world. Enjoy sample beers beginning at 8pm, with tickets ranging from 0-5.
Houston
Ages 12+ are invited to come out for Texas' largest canoe and kayak race of the year! Either enter the regatta for competition or pleasure—and give your arms a workout as you tackle the 15-mile course. Admission is 0 for this rain or shine event, so plan accordingly!
Celebrate spring break with the whole family! From 9:30am-4pm daily, make your way downtown to create crafts and watch live shows your children are sure to love. Want to strap on some skates? Head on down to the rolling rink at Discovery Green to put your skills to the test. Admission to this event is free, with fees only apply to those choosing to skate.
Hosted by Lucky's Pub, prepare yourself now for the biggest St. Patrick's Day Festival yet! The streets will be closing down for you to get your party on. Enjoy live music, food, beer, beer, and even more beer.
Seattle
Enjoy chowder tasting, cooking demos, mussel farm tours and more at this year's Mussel Festival. Empty stomach? Participate in the mussel eating competition! This kid-friendly event is great for the whole family, be sure to check it out.
Attend various seminars where you will be given the opportunity to learn about health and finance, fashion, cooking and more. There will even be celebrity guests there, including the one and only Mario Lopez!
Southern California
An event the whole family will love! Enjoy this year's Lantern Festival, where you can decorate your own lantern, dance to live music and learn all about Chinese culture. Admission to the event is free, but it fills up quickly.
Come on out for the Festival of Whales, an annual event providing attendees with plenty of fun activities. Partake in the parade, check out the sand sculptures and participate in sailing and rowing demos! The Festival of Whales will be taking place at Dana Point Harbor.
South Florida
From 5-8pm, come on out to Fort Lauderdale's Margarita Fest—where 5 will provide you with access to a selection of over 20 tequilas and unlimited margaritas! With part of the proceeds benefiting Riverwalk Fort Lauderdale, enjoy live music and plenty of street tacos. Seems like a pretty solid day to us!
Nothing like beer, wine and cars for an action-packed day! Come on out to enjoy live entertainment, car shows and plenty of food and drinks for everyone. This event has outdoor activities to keep your kids entertained, making it the perfect family festival for all!
Calling all South Florida restaurants! Think you've got the best burger? Come on out and watch chefs compete and show off their culinary skills as they try to capture the trophy for the best burger. For 0, grant yourself access to this event, where you'll get the chance to sample burgers and wash them all down with three drink tickets.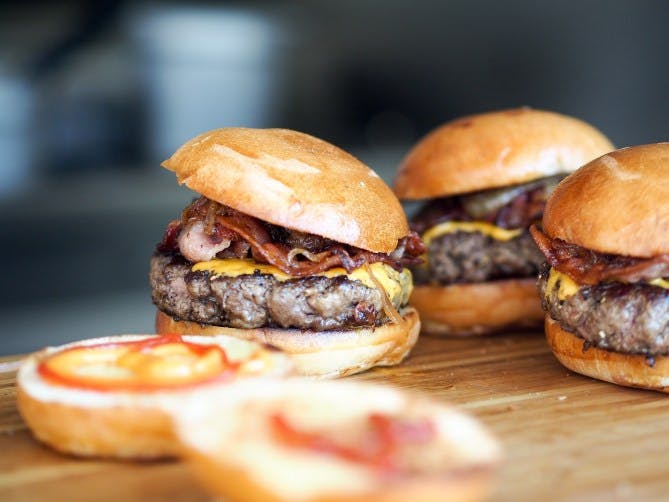 Interested in more blogs like this? Be sure to stay up to date with the AMLI Blog!