June is finally here, so we know what that means—the first (official) day of summer is quickly approaching! There's plenty of things to look forward to this month, so be sure to grab your friends and family and get ready for a fun summer. Without further ado, here's everything going on around AMLI apartments for the month of June.
Atlanta
Not your typical music venue, enjoy a music-filled day at the Historic Oakland Cemetery. In its ninth year running, this unique music festival will have acts performing on multiple stages, delicious craft beer and food truck options to keep your hunger at bay. The event will take place from noon to 8pm with general admission tickets beginning at 8pm. See you there!
The 2019 Atlanta Summer Beer Fest will be taking place from 4-8pm at Historic Fourth Ward Park. Over 200 beers will be featured at this event, with live entertainment, food and more. This 21+ event is rain or shine, and tickets start at 0. And remember—make sure you're able to get to and from the event safely!
Let's not forget about all the dads out there! On Father's Day, fathers will receive free admission to Zoo Atlanta, where they can enjoy an animal-filled day with loved ones. With special events and activities in the works for dad, you can be sure he's going to have a fun day he won't forget.
Austin
Head on over to the Circuit of The Americas for an adrenaline-filled morning from 8am to noon. This monthly pop-up car show is perfect for the entire family, and proceeds benefit Hounds for Heroes. Admission to the event is free, with coffee and snacks available for purchase at the main grandstand.
Grab your partner in crime and enjoy a special day full of chocolate pairings! Delysia Chocolatier's Culinary Center will be hosting this event on National Best Friend's Day, where you'll be given the opportunity to taste-test a variety of delectable truffles, chocolates and what goes best with each. Don't miss out on this delicious experience!
This annual summer tradition is for all you music lovers. This free event invites people of all ages to gather and enjoy a night of homegrown music in a laid back atmosphere. The concert is also pet-friendly. So, grab your dogs, friends and a few blankets before heading on over to Zilker Park to enjoy music by Max Frost with Sun June.
Chicago
Wine lovers, this one is for you! Head on over to downtown Oak Park for the seventh annual Uncork Illinois Wine Festival, where you will have the chance to sample over 150 wines from more than 15 local wineries. The wine tasting also features live entertainment from artists such as the Hans Luchs and Audley Reid quartets. Admission begins at 5 and includes a souvenir glass and eight tasting tickets. Just don't forget your designated driver!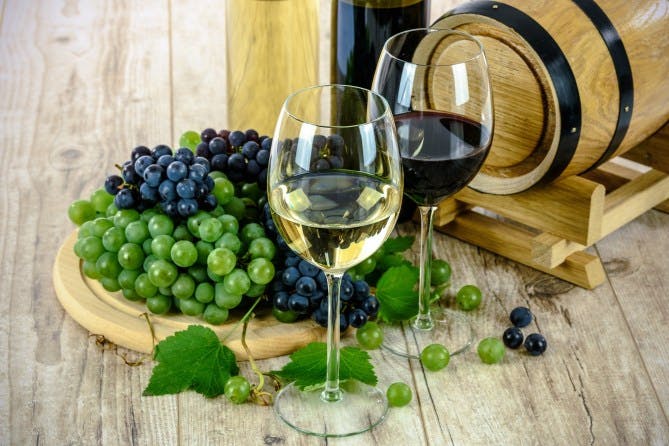 Jazz music, art vendors and food from some of the most popular local restaurants make this an event you don't want to miss out on. Open from 10am to 9pm, enjoy more than 300 local and regional artists, where you can walk through the streets while taking in the (hopefully) beautiful weather with your friends and family. Over 30 food vendors will keep you munching all day long,  so be sure to come "romp, stomp and shop at the Custer Fair." You won't regret it!
Tickets to this 21+ event go for 0 and benefit the Share Your Soles Foundation. From 7-9pm head on over to Revolution Brewery, where you can enjoy two hours of free select Revolution Brewery craft pints, appetizers and live music by Jimmy Vega. Even better? It's for a good cause!
Dallas
Taking place at Ruth's Chris Steak House, Dinner with Dad is a Father's Day Feast with seats going for 0 per adult and child pair. Entrees include lobster bisque, stuffed chicken breast and New York strip, along with a 4oz filet and chicken strips entrees for kids. Reservations for this event will go quickly, so be sure to call ahead or RSVP online.
Calling all country lovers! As the summer heats up and you're rolling down the windows, there's no better time than now to enjoy some of your favorite country tunes. For a fun-filled evening, head on over to the Dos Equis Pavilion, where you'll have the privilege to enjoy the sounds of multi-platinum duo, Florida Georgia Line. Ticket are 4.
Open to people of all ages, Dallas Yoga Fest takes place from 8am to 5pm at Eckerson Middle School in Allen, Texas. No matter your skill level, enjoy yoga meditation, various expos and tips for living your best life. With on-site babysitting available as well as plenty of healthy and delicious food options, enjoy a day celebrating all things yoga.
Denver
Get ready for a night to remember by heading out to Broncos Stadium at Mile High to enjoy music from the one and only, Garth Brooks. With key hits such as "Where Your Road Leads" and "I Don't Need Your Rockin' Chair," this concert is great for all ages. Be sure to snag your ticket now!
Enjoy this up and coming Father's Day with some of the best barbecue around. For the second year, this barbecue festival plans on cooking 18,000 pounds of smoked meat (yes, you heard us right). With free admission, barbecue and beverages will be available to purchase as you work your way through one of Denver's most appetizing events. Be sure to show up hungry!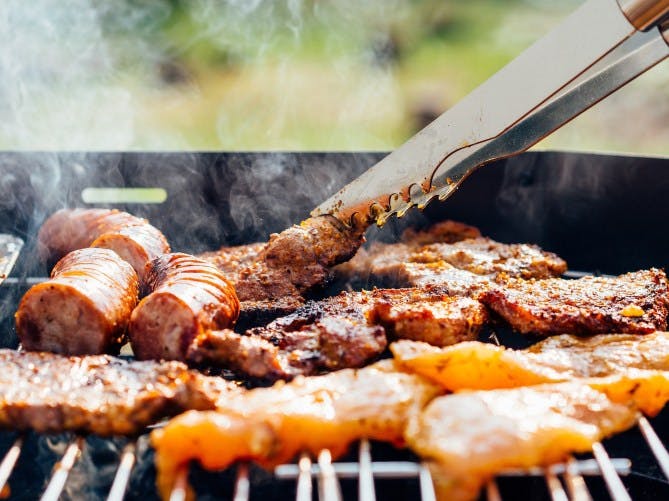 Taking place over the course of two days, Juneteenth Music Festival will be held in the Historic Five Points neighborhood, where you and the family can enjoy hundreds of vendors while you munch on food and enjoy live entertainment from artists such as Ashanti and Ro James. Along with a parade, Juneteenth celebrates the ending of African-American slavery in the United States, and promotes African-American education and achievement.
Houston
Come on out for fun the whole family can enjoy. Jurassic Adventure allows attendees partake in creative activities, enjoy dinosaur-themed rides and see more than 50 life-size realistic dinosaurs to take you back in time. Both educational and entertaining, experience fossil digs, bungee runs and more. Tickets can be purchased either online or at the door and begin at 6 for adults.
A whopping 70+ vendors will be on-hand slinging their best eats from noon to 10pm in Midtown Park. Tickets are just -0, and food ranges the gamut from ice cream to vegan burgers and barbecue.
It's Pride Month, y'all. Houston celebrates with an estimated crowd of over 700,000 flocking from noon to 7pm downtown near the central library and city hall. The parade begins at 8pm and steps off from the intersection of Smith and Lamar streets, then continues down Smith Street. Both events are 100 percent free. For more info, visit the website.
Seattle
What's better than enjoying the beautiful views of Seattle's waterways and city skyline?  The Sunday Supper Cruise offers a relaxing evening on the water during this two-hour, buffet-style activity both friends and family will love. The event calls for casual attire, with general admission tickets costing 5 per person.
Taking place from 6-9pm, the Kirkland Wine Walk is a 21+ event beginning at the Heathman Hotel on Kirkland Avenue. Grab your family members or a few friends and make your way through various downtown art galleries, boutiques and more. All you need to do is sip, stroll and enjoy your day! Tickets are 5. Don't miss out!
One of Seattle's largest indie craft shows, this event includes a wide variety of handcrafted goods from over 150 vendors, ranging from clothing and accessories to candles and housewares. Show hours are from 11am to 5pm, and admission is free. Be sure to come to check it out!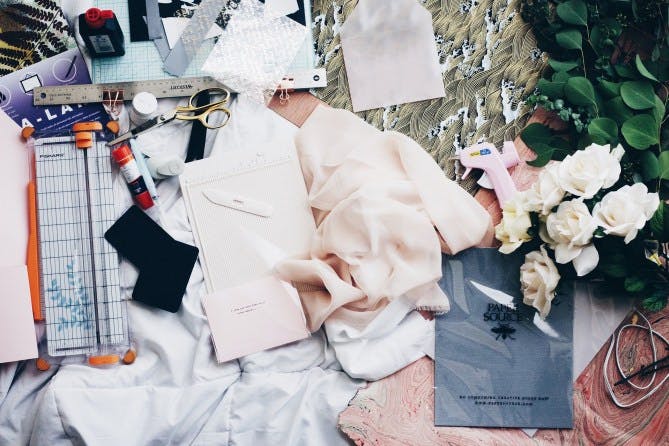 Southern California
For its 12th year, Huntington Beach Downtown District will be hosting Chili at the Beach. Taking place from 11am to 5pm, enjoy all of the chili and salsa your belly can muster and tons of live entertainment. Perfect for all ages, bring your kids along as you wander through the first three blocks of downtown Main Street.
Food, fauna, flora and fun! Hosted at Fullerton Arboretum, spend a night indulging in savory food choices as you enjoy live entertainment and fresh cocktails. Their annual event has proceeds benefiting the arboretum, so be sure to bring your friends and loved ones!
For four days at Fountain Valley Sports Park, enjoy rides, entertainment and food vendors. Great for the whole family, soak up the sun as you experience a car show, listen to live music and more! There's no better way to kick off summer.
South Florida
Brought to you by Miami Food Trucks Events, head on over to Haulover Park each Tuesday from 5-10pm, where you can enjoy various gourmet food options such as seafood, Japanese, Mexican and more! No matter your flavor of choice, you're sure to find mouth-watering options you'll love.
With ticket prices beginning at 5, enjoy a jazz-filled night as you soak up the best of Miami's music scene. Combining some of the best musical performances from local jazz artists, this event is great for the entire family. Artists include Elaine Elias, Yamandu Costa and Sammy Figueroa.
Located at the Jungle Plaza, this 21+ event brings endless entertainment. From street performers and acrobats to food sampling and adult beverages, this event really is the best of Miami. Ticket prices range, so be sure to check out their website for more information. The event takes place from 8-11pm.
Interested in more articles? like this? Be sure to keep up with our AMLI blog!